Fluent Forms 4.3.6 – What's Inside?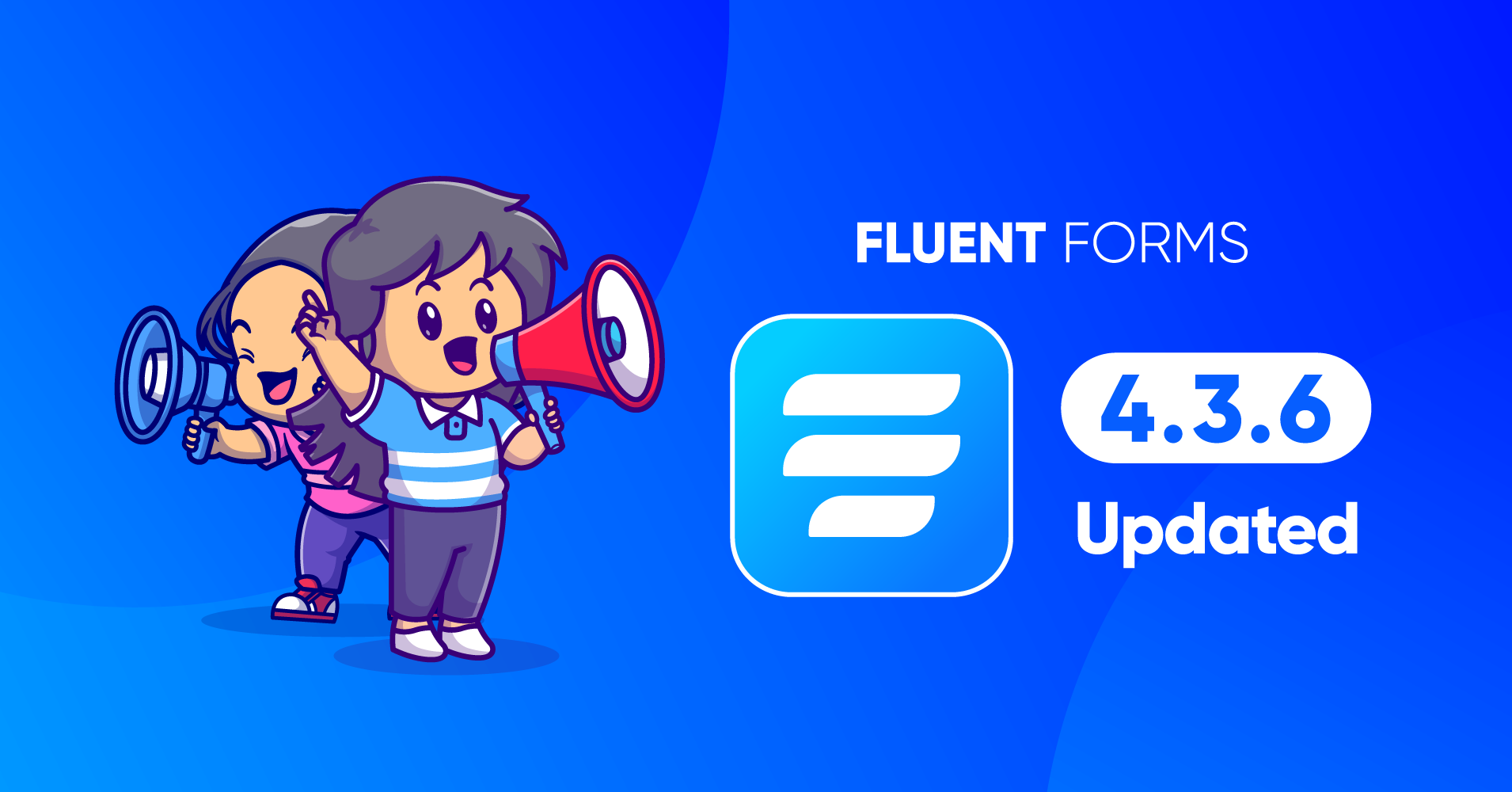 Hello, good people! Here comes Fluent Forms 4.3.6, with the latest features and bug fixes to give you more options and more flexibility. We are thrilled to introduce you to the better, the smoother, and the faster Fluent Forms' newest version!

Let's walk you through this fresh release's features and bug fixing without any delay.
Airtable integration
The header gave you the spoiler, but we don't want you to scroll deep to know that the wait is over. Yes, you wanted Airtable local integration in Fluent Forms, and you've got it.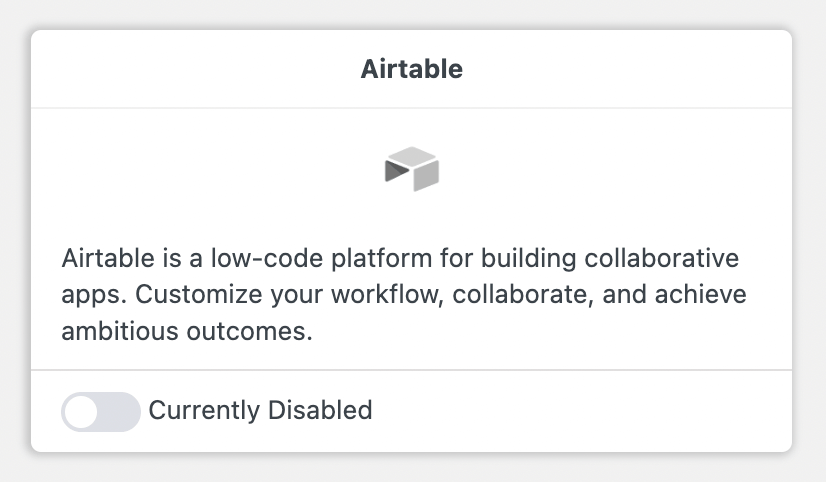 Airtable is a very simple yet powerful online platform for creating and sharing relational databases. If you want to connect your data from different platforms and make a smooth workstream, Airtable is your solution. Additionally, the interface is quite simple, colorful, and user-friendly, which allows you to spin up databases in minutes.
No coding, no scripting – you can easily store, organize, analyze, and collaborate on information about anything. And you know which is excellent for collecting data? Fluent Forms. Connecting Fluent Forms with Airtable can make a very powerful tool that can help your business to skyrocket.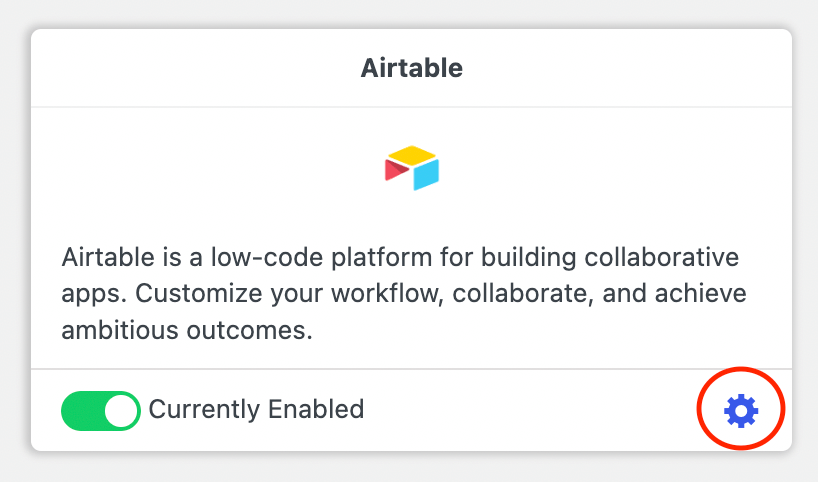 You just need to enable the Airtable integration from the Integrations module from the Fluent Form dashboard and click on the small settings icon at the bottom.
Another page will appear; follow the instructions to get the API Key, Base Id, and Table Id, copy-paste them into the empty boxes, and save the changes. Well done, you've successfully connected Fluent Forms with Airtable. Still confused? Read the full documentation of Airtable integration with Fluent Forms here.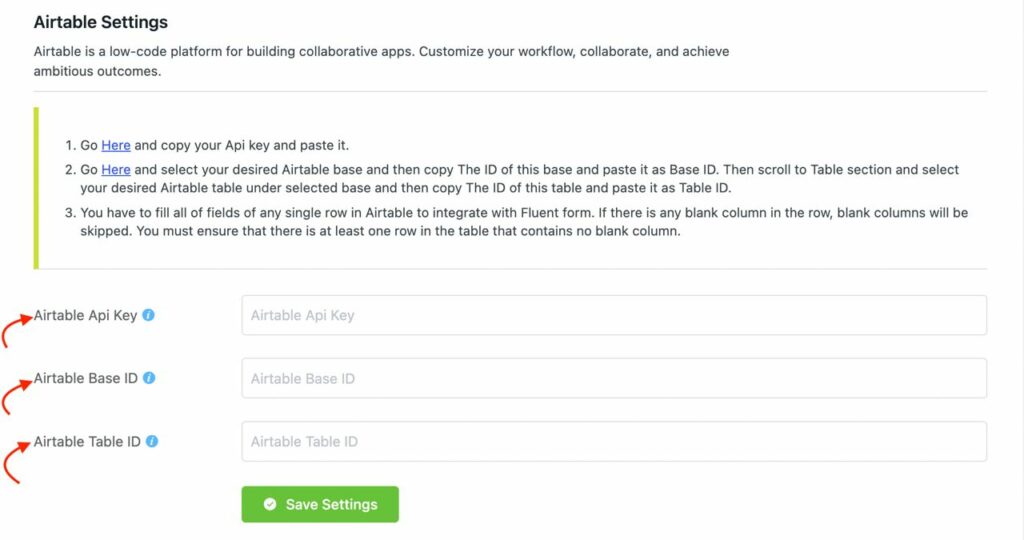 Advanced Quiz Scoring
We introduced the quiz module in our last update, and we had great responses from you guys.
As we are aware of the limitations, we want to break these limitations and give the best to our customers. We improved the quiz module and added the Advance Scoring in Quiz Module in this version.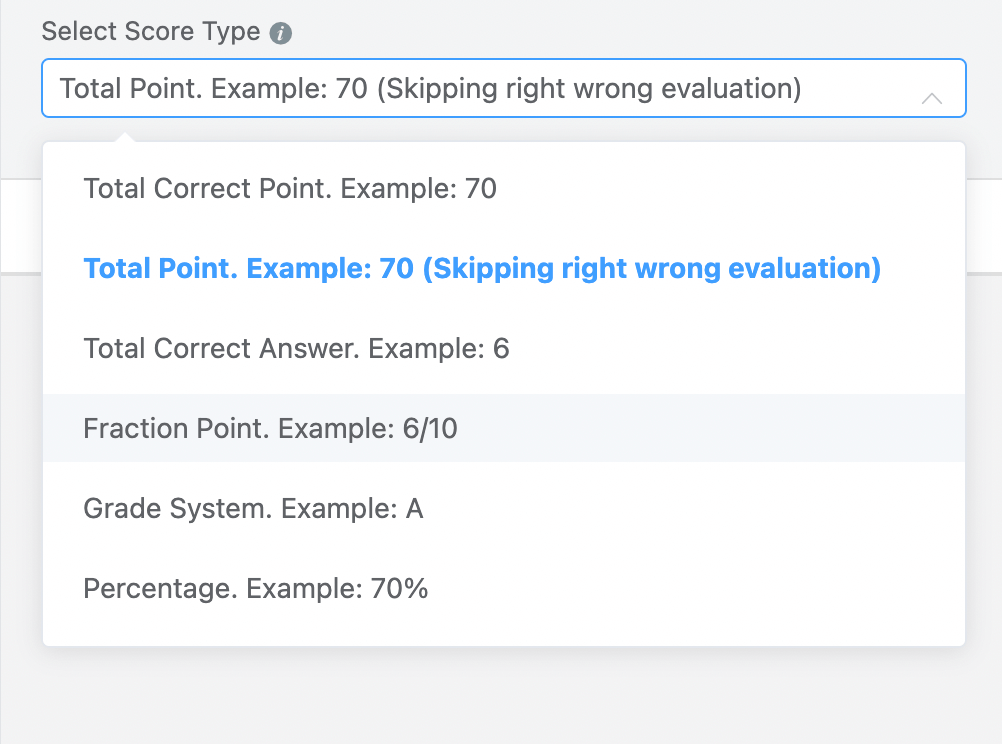 Now you can assign different answers with different scores and get responses to evaluate accordingly. Sometimes there are no wrong answers to the questions; it is just better than the others. This feature can help you get more survey responses.
And there are a bunch of quiz score types available in Fluent Forms now. And they are –
Total correct point
Total point
Total correct answer
Fraction point
Grade system
Percentage
To enable Advance Quiz Score, you need to select Total Score from the Select Score Type from the input option.

Now go to the Quiz Settings and enable the quiz module; a bunch of options will appear below. Scroll down and toggle on the Quiz Questions to get the Advance Quiz Scoring, where you will find all your questions. With each question, you get the option Advance Scoring; check the box to assign different answers with different scores.
Improved File Upload
Wait, here comes another big one. This improvement was a crying need for so many users. Rather than only getting the files in the entries option, you can access them from Media Library. So, a whole new level door has opened for you; you can use the files from your leads to your website without downloading the entries and uploading them again to the Media Library.
Select the file upload fields and scroll down from the right side to get the File Upload Location Type to enable this feature. You will see two options – As Per Global Settings & Custom; if you select Custom, there are two options available there Fluent Forms Default & Media Library. Select Media Library to upload the files in the WordPress Media Library.
Improved Post Update feature
We've added a new field as Post Update, where you can configure the post-selection option. In the post-update form, users can previously select a post, but that option wasn't configurable. Now you can customize it, which surely makes the post creation features more powerful.
Download PDF submissions
The name says it all, PDF downloading and sharing is now easier than ever. From now on, users can download their submissions as PDFs anytime they want. Admin can give permission to download PDFs to the users and share encrypted URLs that only the user can access. Download the free PDF addon for Fluent Forms to enable PDF options.
Bug fixes
Here are some bug fixes in the Fluent Forms 4.3.6 version –
Fixed <br> tag in discord
Fixed <br> tag issue in slack
Fixed HTML tags not working in email footer from global settings
Fixed Oxygen min version check
Fixed "File Upload" limit doesn't get reset after form submission
Fixed RTL issue in entries page after the last update
Fixed Caldera migrator
Fixed Numeric field formatting issue
Wrap up
We feel excited to bring more updates and more features to Fluent Forms. This feels good to bring smiles to our users' faces. We prioritize the smooth user experience and keep Fluent Forms as lightweight as possible.
Moreover, we are receiving more good responses from our Fluent Forms community, and your responses inspire us to make Fluent Forms more elegant and more fluent!
Lastly, If you have any queries, comment below, and make a feature request if you want to see it in the future version. We will try our best to make our users the happiest!
One more thing – WP Social Ninja – Pricing change alert!
We are discontinuing our LTD on WP Social Ninja. Finally! Our team of Ninjas had been working on our social super-tool for a while, and it was released late last year. The aim is simple- to develop the most compact social media tool for WordPress websites. With 30+ social platforms,
WP Social Ninja Pro automatically integrates your social feeds, user reviews, and social chat widget functionalities on your website. Save your valuable time & money by installing WP Social Ninja Pro instead of taking the hassle of managing multiple social plugins and countless addons for different purposes.