11 Extraordinary Things You Can Do With Fluent Forms Features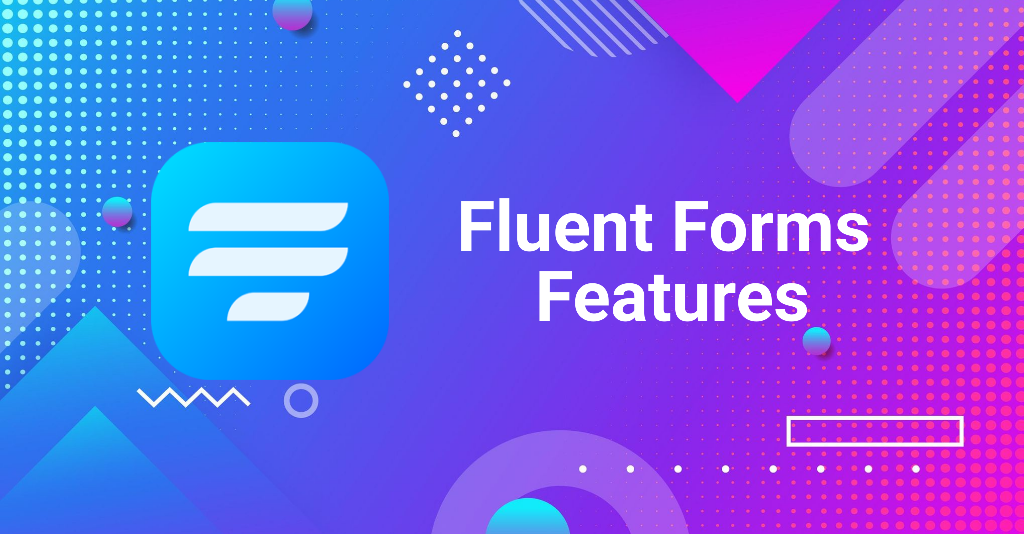 Forms are used for contact, customer feedback, survey, email subscription, and more. No matter what your website is about, you need forms to accomplish more tasks that boost your business.
Choosing a perfect form building solution for WordPress users is easy because of the many choices with form plugins. To make compelling forms for your business, you should select the right form builder.
Fluent Forms offers tons of appealing features that include payment integration, third-party addons, prebuilt templates, drag and drop builder, and 45+ form fields.
I'll show you some brilliant features of Fluent Forms. With them, you can take your form building experience to the next level. If not already a user, get Fluent Forms now.
What's Fluent Forms
Usually, creating forms in WordPress takes a fair amount of work. If you want to create custom fields for users to input information, you'll have to do a lot of coding to build a form that meets your needs. On the other hand, using prebuilt forms can limit the fields you're able to include.
A little introduction may help you understand what's Fluent Forms and why I chose this for you.
First of all, creating a form with row coding is surely requires a painstaking effort. On top of that, users with no coding experience can't do that at all. Even for developers, it's not a good idea to spend a plentiful amount of time building a form every time they want to add it to their website. Furthermore, making a form building tool requires an extensive amount of time and effort to introduce advanced options.
However, if you go with form builder tool like Fluent Forms, you can save a lot of time to do more with a minimal effort. For instance, many prebuilt forms are available with Fluent Forms, which you can select to get started immediately. Adding your favorite tools will also give you more comfort and less exhaustion.
Prebuilt forms: Fluent Forms currently offers 60+ forms that are ready to use instantly. The categories of those forms range from health to finance, marketing to eCommerce, charity to customers, and newsletter to event registration.
Ready fields: 45+ input fields are included with Fluent Forms, and every field has multiple associated options. If you choose a name field, it'll show both first and last names. Similarly, choosing a payment field will come with quantity and pricing selection.
Integration modules: The more integrations are available, the more powerful a tool can be. That's where Fluent Forms exhibits its strength with a collection of popular tools. Trello, Slack, MailPoet, PayPal, Stripe, Drip, GetResponse – the list is too long to mention in this post.
Multi-step forms: The idea is to encourage users to fill a long form without any fear. Multi-step forms will let the users know how many steps are there. Fluent Forms took this idea on another level by integrating dynamic payments summary and more advanced facilities.
Payment collection: Fluent Forms is not only for building contact forms. You can design an order form and collect payment for selling books, services, donations, and what else needs to be paid.
Smart reporting: Don't you want to know how your forms are performing? Fluent Forms has a stylish visual reporting system where you can find insights for your forms. You can analyze the data and take the necessary steps.
11 Mindblowing Things You Can Do With Fluent Forms
I've explained some basic features of Fluent Forms and how they're beneficial for you. You can do a lot more than you can imagine with this excellent form building tool. In this post, I'll give you some idea of how Fluent Forms is useful in different situations. Let's get into the work and decide your next plan.
Conditional logic for advanced functionalities
There are two types of fields you can get with Fluent Forms. First, the plain ones, like name, telephone, email address, text area, etc. The other form fields come with some additional functionality, which we call conditional logic. It should be conditional magic, actually.
What does this function do? Well, it merely incorporates more options that are triggered only when they're called. You can set custom requirements for these fields, and they will be working if the users go for it. An example will make it clear, I guess.
Let's say you want to know the level of study of survey participants. The first two options could be "Having a degree" or "No degree". If someone goes for the first option, more options will come with High-school diploma, Graduate, Post-graduate, Ph.D. The second option will result in nothing.
Another one. You want to know if they use an email marketing tool. So, there will be no action if they chose 'no'. But multiple options will appear upon choosing 'yes'. The options might be like GetResponse, Mailchimp, Automizy, Drip, and MailPoet. If you want only one answer, place the radio button. For multiple answers, use a checkbox.
If they choose 'email' as their contact method, you can provide fields where they can confirm their address. On the other hand, if they choose 'phone', your form can display one or more relevant fields for that information instead.
Car loan calculator with advanced calculation
With Fluent Forms advanced calculation facility, you can design many useful forms, such as a car loan calculator. Imagine a scenario where users want to know the estimated monthly payment if they take the car loan.
You can define the variable as price, down payment, interest rate, and loan period. When customers will find all the information, their estimated monthly payable amount will be automatically calculated. This calculator is made for a car loan. You can make forms for other purposes, such as house loan and education loan.
Grow mailing list with prebuilt subscription forms
Building an email list can be beneficial in the long run. With Fluent Forms, you can integrate subscription forms easily to hook the interested people. Placing the forms on the sidebar as well as in between post paragraph will be more effective. You can even share the subscription form via social media.
You can use reCAPTCHA to fight spam. Moreover, using the multi-select options, you can ask people how often they'd like to receive emails.
Many email marketing tool integrations make Fluent Forms one of the best WordPress plugins for business. Popular platforms like Mailchimp, GetResponse, MailPoet, Drip, Automizy, Mautic, and MailerLite will make email marketing easier. The full subscription process can be automated while you focus on other matters, like improving your business.
Dynamic payment summary can be helpful
Among many out-of-the-box features, this is a great one. When people add something to their cart, they can see the summary instantly. Adding or removing a product will affect the total amount by updating the change right there.
To activate this option, you need to make a multi-step form first. Users will start giving their information at every step, and they can see the total payable amount when they choose the products from the list. Do you know, this simple idea can impact positively on your sales?
You're not keeping your customers in the dark. There's no hidden fee to arise at the checkout step. They know in the first place what the amount will be.
User Registrations for community build-up
Fluent Forms has a simple option for user registration. The only thing you have to do is to enable the module. Not to mention that this feature will help you grow your membership base.
Besides, you can enjoy other functions to make your forms more robust. Including reCAPTCHA will keep your form safe from spams. If you want to include a payment option, you can do that as well. Make it required, if you don't want to accept them until the payment is made.
Add order bump to expand your earnings
An order bump form can simply increase your revenue and get you more sales. This is an additional offer you can include at the checkout phase. Amazon and other big marketplaces utilize this system amazingly. You must have seen in Amazon something like 'people bought together' or 'people also buy'.
You can add an order bump option with the Fluent Forms payment facility. Customers can see an extra value while they're going to finally checkout. If they think they need the addon, a simple click is enough. People love it because it's not deceptive and doesn't create any distraction for the initial purchase.
Polls to get opinions
FYI, Fluent Forms believes in an ecosystem where everything's found at one-stop. While you have to pay for additional plugins to enjoy a feature like polling, Fluent Forms offers it within the same environment. It's not ready, but you can design what you want with prebuilt input fields, custom CSS, and – for developers – with action hook.
If you don't find a prebuilt form among 65+ templates, you can create one immediately. Adding critical functions may require some time, but the primary form can be made quickly. Sending confirmation message with results or a thank you message for the participants will make you a more customer-centric person.
Create and share quizzes for more engagement
Quizzes are engaging and entertaining. By running quizzes the right way, you can connect more users with your businesses. You need to be somewhat creative to create quizzes with Fluent Forms. There are many fields and functionalities to blend and get what you want.
For instance, there are multi-choice options, radio buttons, checkboxes, and dropdowns. You can use images with radio buttons, and custom CSS to achieve more than what you wanted. Fluent Forms calculation feature will allow the scores to be counted automatically.
Get customer feedback via survey
Surveys are a great technique to collect feedback from customers and arrange everything according to their needs. Unlike other form builders, Fluent Forms keeps everything inbuilt for survey creation, without installing an addon. What you need to know is what your users are thinking about your products and services.
Whatever services you offer, it should reflect your customer's choice. As I said, you can design an efficient survey form by using the fields already included. From general fields to specialty fields, like ratings, checkboxes, and Likert scales, you can organize the survey forms the way you want.
If you consider dropdowns and conditional logic, the options may come with variety and advanced information. Most importantly, you can analyze the result later from the visual reporting and define a conclusion. Once you filtered the submitted data, you can understand what your users are thinking about your services.
Allow content submission using post creation forms
Advanced Post Creation is an excellent feature of Fluent Forms. Users can submit content using this form on the front-end interface. Post fields include post title, content, excerpt, and featured image. Users can create a post as they were supposed to write inside your dashboard.
What's more useful is there's an editor on the content section, where users can write their content and customize it. Not only that – from the taxonomy fields – authors can choose category, tags, and format. For your peace, the post won't go live until you've approved it, but you got a post ready to publish.
Don't think that's all from post creation. You can also build post forms for tickets, docs, pages, and more. More taxonomy fields will appear for different types of post forms, like products, priorities, channels.
And you know the other fields are available if you want to collect more information. For instance, you may want your users to submit their name and phone number. For getting paid, you should include the payment fields and make those fields required if the payment is a must.
You see, user-generating content can help you get quality and long posts along with establishing a thorough connection. Without too much effort, you'll be gifted with rich content while making people help you grow.
Another thing, giving access to a lot of people to your dashboard may cause you some vulnerabilities. Advanced post creation occurs on the front-end, that's why there's less security threats. Similarly, you will get notified every time someone will post, so it will remind you to check it out. Otherwise, you may forget to look into what's new.
Accept payments using order forms
Payment integration is a feature of the advanced form builder. Fluent Forms made this possible with two globally recognized platforms – Stripe and PayPal. The trust base of these two brands also makes people comfortable to pay without any doubt. By configuring the gateways, you can collect payments for donations, books, event tickets, and whatever service you provide.
Likewise, the payment configuration will also allow you to achieve additional benefits. As already mentioned earlier, you can enable payment options for the post submission feature. Besides that, you can utilize a dynamic payment summary to show the result instantly. Above all, the order bump can get you some extra earnings.
Wrapping up
As you can see, a WordPress form builder has tons of functionalities. Fluent Forms listens to its users. From that point, we have added all the integrations based on our user's request. This post is not about the discussion on every feature of Fluent Forms. You can get the free version from WordPress.org to get the first experience. Later, if you feel more things required, you may go for the Fluent Forms Pro.
Let's recap what was mentioned in this post to enjoy Fluent Forms' exciting features.
Conditional logic for advanced functionalities
Car loan calculator with advanced calculation
Grow mailing list with prebuilt subscription forms
Dynamic payment summary can be helpful
User Registrations for community build-up
Add order bump to expand your earnings
Polls to get opinions
Create and share quizzes for more engagement
Get customer feedback via the survey
Allow content submission using post creation forms
Accept payments using order forms
For more exciting updates, join our Facebook Community, subscribe to our YouTube channel, and read our blog posts.