Telegram Integration For Better User Engagement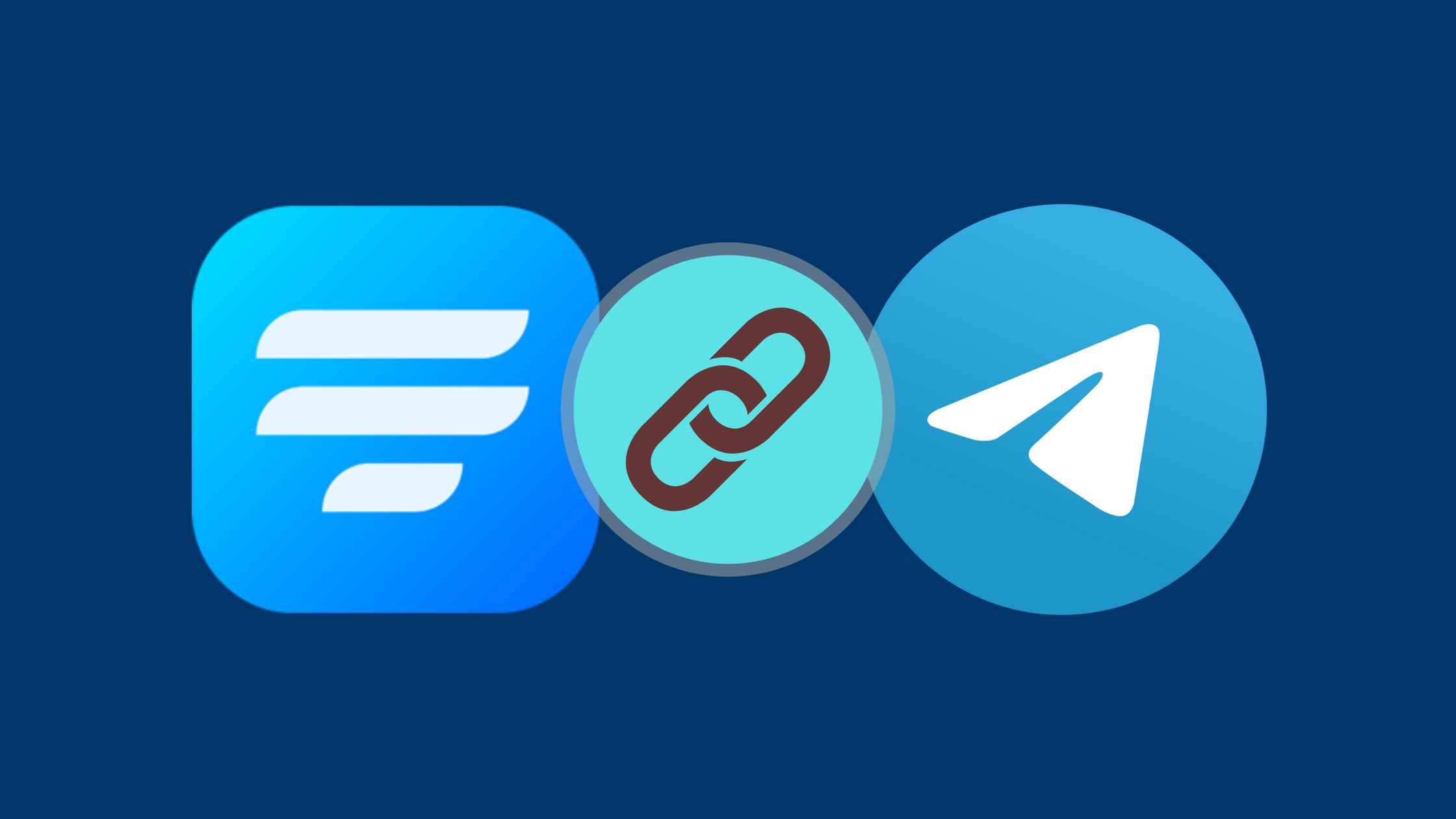 Collecting contact information and nurturing them is a crucial part of the lead generation funnel. This is a sensitive step because the users are already interested in your brand. They just need a little inspiration before purchasing your product or service.
Fluent Forms Pro's Telegram integration is the ideal combination where you can collect contact data and effectively use it to provide the perfect user experience and make sales.
Telegram is a cloud-based messaging app that has rapidly gained popularity. The app has a firm dedication to security and speed. Their conviction built trust among people all over the world, and currently, it is one of the most widely used messaging apps.
The tool is effortless to use, and you can access your data from multiple devices. It does not limit the size of your files. Moreover, you can add upto 200,000 members to a Telegram group. This is an incredible feature to use for marketing your products or services.
Fluent Forms has taken the form building world by a storm. This superfast WordPress plugin is smart, intuitive, and mobile-responsive. Even beginners can effortlessly use it to create a form in minutes.
There are 70+ prebuilt form templates, multi-step forms, scheduling & restricting forms, spam filters, form styling, calculated fields, visual data reporting, conditional logic, etc. that enable a user to create the form exactly how they need.
Moreover, you can get more done through the 35+ integrations that Fluent Forms has to offer. One such is the Telegram integration. You can use it to send updates and offers. Since people are mostly on their phones, notifying users through the telegram app will help you generate better user engagement.
How to integrate Telegram in WordPress
Get the best of both form building and text messaging through Fluent Form Pro's Telegram integration. But that's not all. You can also send files, voice messages, and more to our users through this app.
So without further ado, let's set up our Telegram integration.
Step 1: Install Fluent Forms Pro
Let's start by installing Fluent Forms Pro. Download it from this link and head to your WordPress dashboard.
Locate the plugins tab from your menu and hit the Add New button. Upload the file to install it.
Step 2: Enable Telegram
Next, on to Telegram. Go to the Integrations Modules of your Fluent Forms Pro dashboard. Scroll to the Telegram module and toggle it on the enable it.
Step 3: Configure Telegram
After enabling the Telegram module, click on the Settings icon. You'll be asked for a Bot Token. To get this Token, you will have to open your Telegram app and create a Telegram Bot.
Search @BotFather and start a chat. BotFather will offer several services through various commands. Choose /newbot.
Give your bot a new name, and once your bot is created, Bot Father will give you a token. Copy this and paste it on the Fluent Forms dashboard.
After that, create a channel or a group and add your bot as an Administrator. Forward a message from your channel or group to @JsonDumpBot, and you will get a Chat ID. Copy it and paste it on the ID input field.
You can compose a text message if you like. And don't forget to hit save.
Step 4: Create Telegram feed
Now, to finish it off, you will need to create a feed. Open the form you need to connect to Telegram and go to its Settings & Integrations tab. Scroll to Marketing & CRM Integrations from the sidebar. Select Telegram Messenger Integration from the Add New Integration and configure it.
Telegram integration in a nutshell
Telegram is a super elegant and straightforward app to use for your marketing campaigns, and many brands rightly use it for this purpose. The channels and groups are perfect for you to share your brand's updates and news or run a forum.
And for a better experience, you can also run a Twilio feed along with the Telegram feed. This will allow you to send notifications via SMS and provide the best mobile experience to your users.