How to Connect 3000+ Apps With your WordPress Website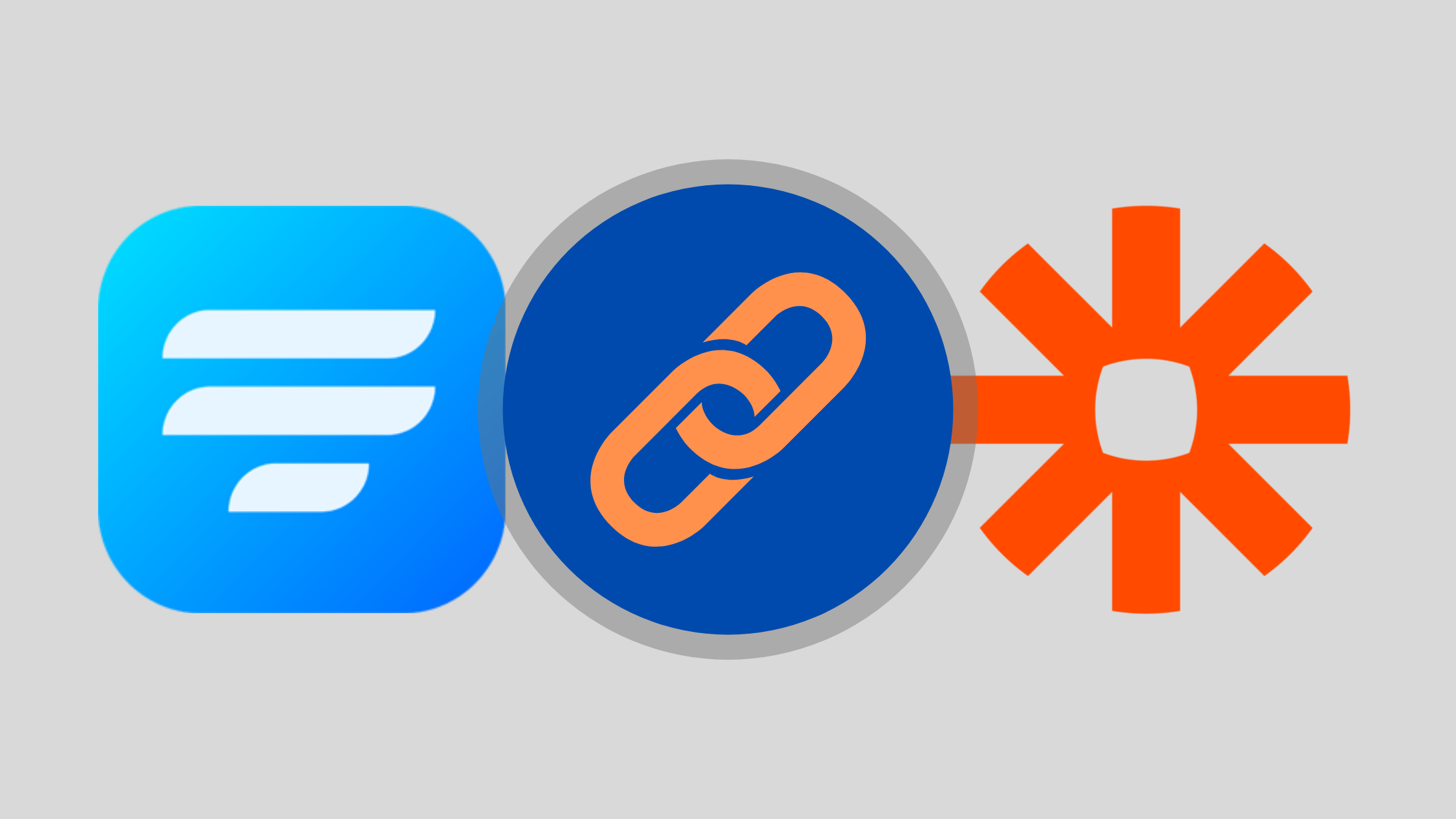 The possibilities of a webform are endless. There are the most dominant newsletters, widely used to collect email addresses. Moreover, webforms are also used to collect payment and donation, enroll for a course, complete an online purchase, etc.
Hence, your form builder should also be limitless in terms of functionalities. But alas, there's only so much a single software can do. But there's still a way. With the help of third party integrations, your form builder can offer you more freedom and you can get more done. Zapier integration lets you do all that.
Third party integrations
A plugin aims to achieve a particular task, like building tables, or managing customer relations. But the more finnesse a plugin intends to obtain, the more features and flexibility it needs to offer, often going beyond it's niche.
This is a difficult task for even the most versatile and resourceful plugin. Not to mention, the many repercussions of including numerous features outside the niche. However, software achieve this very tactfully through third party integrations.
Through Zapier integration, Fluent Forms opens the door to countless opportunities for the users. But first, what is Zapier?
It is an automation tool that you can connect to multiple tools together. This removes every repetitive step and makes automation easier. With a Zapier integrated into your form builder Fluent Forms, you can connect your webforms to 3000+ tools that you find absolutely necessary. 
For instance, you may wish to connect your contact form to Facebook lead ads, or Google calendar. You can do that through Zapier, and make your workflow more smooth.
Step 1: Enable Zapier integration
To connect Fluent Forms to other apps, first, you'll need to activate the Zapier integration. To do that, go to the Integration Modules tab from the dashboard. Scroll to Zapier and toggle on the button. This will enable the module.
Step 2: Zapier webhook
After that, you will need to add Zapier webhooks. Go to the particular form, whose entries you want to be listed in Zapier.
Click on the Add Webhook button on the right and provide the name and URL for the webhook.
Step 3: Make a zap
For this next step, go back to your Zapier account. Then click on Make a Zap and search for Webhooks respectively. From the next page, select Catch Hook. This will lead you to Pick off a child key section. Click Continue to generate a URL.
Copy the URL and head back to your Fluent Forms dashboard to paste it.
If you have conditions you'd like to apply, set conditional logic. Otherwise, select Save Notification, and you are done!
Native integrations of a WordPress plugin:
As we mentioned already, software tend to associate with integrations to increase their horizon of usability and become more flexible. Native integrations that WordPress plugins usually offer include Akismet, MailChimp, etc.
However, no two plugins are the same. And the most significant differences are observed in the integrations they provide. For instance, Contact Form 7, probably the most popular form plugin offers almost zero integrations. There had to be a huge development of addons for Contact Form 7 to cover for its lacking.
Similarly, even form plugin giants like Gravity Forms, Ninja Forms, etc. offer a lot of crucial features like conditional logic, layout, and styling as additional add-ons. On the other hand, new names like Fluent Forms recognized this as a huge injustice towards WordPress users and have been working on it since day one.
Fluent Forms offers vital features like drag and drop, conditional logic, style, and layout, etc. free of charge to all its users. The integrations are actual incorporation with additional software and not only extra features. Fluent Forms native integrations include Slack, MailChimp, etc. for free. You can also avail MailPoet, Mautic, and even a tailored Fluent Forms PDF addon, from the WordPress repository.
These free integrations should cover all your basic needs like email auto-responding and even advanced ones like PDF generation. However, Fluent Forms Pro will pepper you with an array of integrations. The paid versions offer a plethora of integrations like ConvertKit, Drip, Google Sheet, HubSpot, iContact, Platformly, etc. If you want to keep doors open for SMS marketing, you can do that with Twilio. And to keep the contacts all organized, there's Trello.