How to Make a GDPR Compliance WordPress Website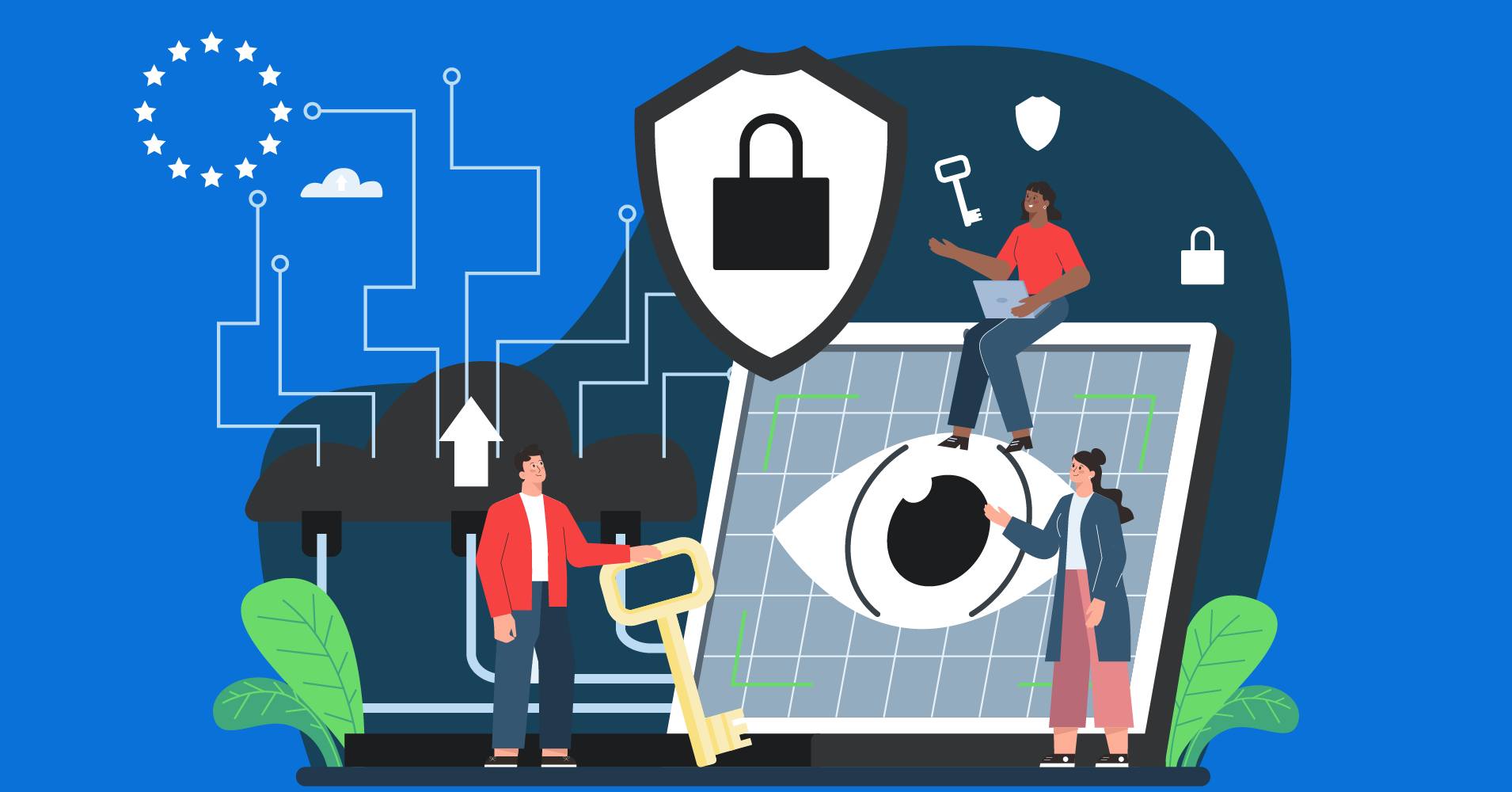 Do you maintain a WordPress website for your business? If the answer is "yes," then you must know about the GDPRcompliance law on the online sites. It's an EU data protection law that became enforceable on May 25, 2018. The regulation affects many other companies in the world and almost all of the companies in the EU and UK. It might cause you a massive amount of charge if your website is not compliant with the GDPR.
In this article, we will be covering how you can create a GDPR compliance WordPress site for your business. Before starting, let's know why GDPR is necessary and what the GDPR compliance website means.
Why is GDPR important?
Though the name General Data Protection Regulation (GDPR) law itself frightens people, it is beneficial to everyone. Its main purpose is to prevent data breaches and secure individual's businesses. The law makes sure that people's personal information is not abused. Organizations are more careful about how they collect and control data. It also creates more trust among the businesses that follow the GDPR act. Here are some more reasons why you should follow the GDPR rules.
Easy automation of the business process
Increase trust and credibility
A better understanding of collected data
Advanced data management
Protected brand reputation
Ensure equal privacy for everyone
What does the GDPR compliance WordPress website mean?
Nowadays, technology became more popular as it makes life easy. GDPR on the websites means the website should be demonstrated so that it follows the GDPR regulations. Websites need to take permission from the users to pick their private data. Now, the site owners must give complete control of data to the users and offer a clear and understandable opt-in direction. Basically, GDPR asks the business owners to give in-depth information to the users before making a choice. That is required under current law. Now let's see the ways of designing a GDPR compliance WordPress site.
10 ways for making a GDPR compliance WordPress site
You can follow various ways to collect and utilize data. Following the simple steps below, you can implement the GDPR requirements on your website with engaging users. So, let's see what the best ways to create a GDPR compliance WordPress site are.
Update to WordPress 4.9.6 or higher
This is the easiest one. Just update your core WordPress to 4.9.6 or higher to set yourself up for the GDPR compliance WordPress site. It has tons of built-in privacy settings added to its fundamentals. Here are some key features of the version:
Optin form cookie for comments
Erase and export data
Auto-generated policy
You can add contact forms for collecting information, analytics, contact information, data breach disclosure, data protection heading, etc., with these functions.
Update privacy policy
Using the self-generated policy is a good start. Still, depending on the plugins and services you are using on your website, you need to upgrade your policy. It will help you cover the acknowledgment for all the cookies and data collected on your site. Clear your cookies regularly from the browser. In addition, include a section where users can delete or disable cookies in their browsers as well. This will help them to maintain their privacy.
Thanks to the contact form plugins available in the WordPress community. Nowadays, many of them are helping users to maintain a GDPR compliance WordPress site, like Fluent Forms. You can add a checkbox for the client's consent when collecting data from them with your online forms. You can do the same for the newsletters as well, either by checkboxes or by requiring double opt-in to your email list.
If you run an online store, you have to disclose how you are keeping customer data, what to do with it, and for how long. First, you can use WooCommerce's built-in privacy features. From the settings, enable options as you need. Then make sure that you are disclosing an appropriate reason for gathering data.
Give access to the users to request or delete any info
WordPress 4.9.6 added some easy choices for data management. So, if any user wants to collect or delete any information they provided, you can easily do that with this version of WordPress. But here, first, you have to create a contact form to collect their queries.
If your website has tons of users, installing a form plugin to streamline contact submissions might make more sense. We suggest you use Fluent Forms as it has built-in custom export and delete request form templates. But if you maintain a basic website with no user accounts, it is okay to add a contact email in your privacy policy.
Permit users to export their data
Sometimes users want to get their data for personal use. But if you don't give them the authority to do so, it negatively impacts your website. So, provide users the right to download their private data. Besides, permit them to further transmit that information to any other people they want.
Allow users to restrict their data processing
Under the law of GDPR, there is a point about restricting data. It says that if your users do not permit you to use their data for any further processing and only give access to collect information about them, you have to follow this. So, to maintain a GDPR compliance WordPress site, it would be wise to go after this rule.
Use a plugin that accepts GDPR consent cookies
There are numerous tools in WordPress that can help you to collect GDPR consent cookies. Some of them allow users to enable or disable any cookies, some have accepted and reject options, and some help one to configure cookie acceptance for specific reasons. Then comes the other with the flexibility of collecting declined cookies. Choose any according to your requirements.
Send notifications for policy updates or data breach
Like the privacy policy part, if you maintain a website dealing with user accounts, you can send notifications of every update of your site's privacy policy or data breach notification. More so, if you use an email platform, dispatch a quick notice of a data breach.
Other than that, if you are a user of Fluent Forms you can maintain a GDPR compliance WordPress website with its built-in notification system. The best thing about these plugins is that you can easily automate your policy update or data breach notifications. This will save you a lot of time.
Review your data processing workflow
Go through your entire site, and find out where the information is stored, how the data is being collected and processed, and for how long. This might be for:
IP addresses, GPS locations, and cookie identifiers.
Services like Google analytics.
Collect personal data from an eCommerce checkout page or the registration page of WordPress.
Once you track down all of these, you have to confirm that you are asking for the visitor's permission. Also, reveal how the data is going to be processed.
Update all valid documents
To make a GDPR compliance WordPress site, update your terms and conditions pages, affiliate terms, privacy pages, along all other related legal documents or contracts you might have. Please don't use any contact forms without checkboxes unless they are under the lawfulness of the processing. In other words, use different ways for users to consent to your specific actions. Days like throwing terms in a link and expecting users will read them are gone.
Use privacy shield network
Since websites collect data from all over the globe and with tighter restrictions on personal data, many companies are now certifying under the EU-U.S. and Swiss-U.S. Privacy Shield Frameworks. The US Department of Commerce designed these, and the European Commission and Swiss Administration, to give companies on both sides of the Atlantic a mechanism to go along with data protection requirements when sending personal data from the European Union and Switzerland to the United States assisted by transatlantic commerce.
Wrapping up
Making your website GDPR compliant is crucial. The fine for non-compliance is astronomical. You can be charged 20 million Euros or 4% of your global revenue, whichever is the bigger chunk. So, you can't turn your back on this law. We hope this article helped you to build or maintain a GDPR compliance WordPress website for your business. Keeping these things in mind, start working on your WordPress today. Cheers.