Connect Google Sheets Integration Easily to Your WordPress Site
Prema Anjum
. April 12, 2021
. 5 minutes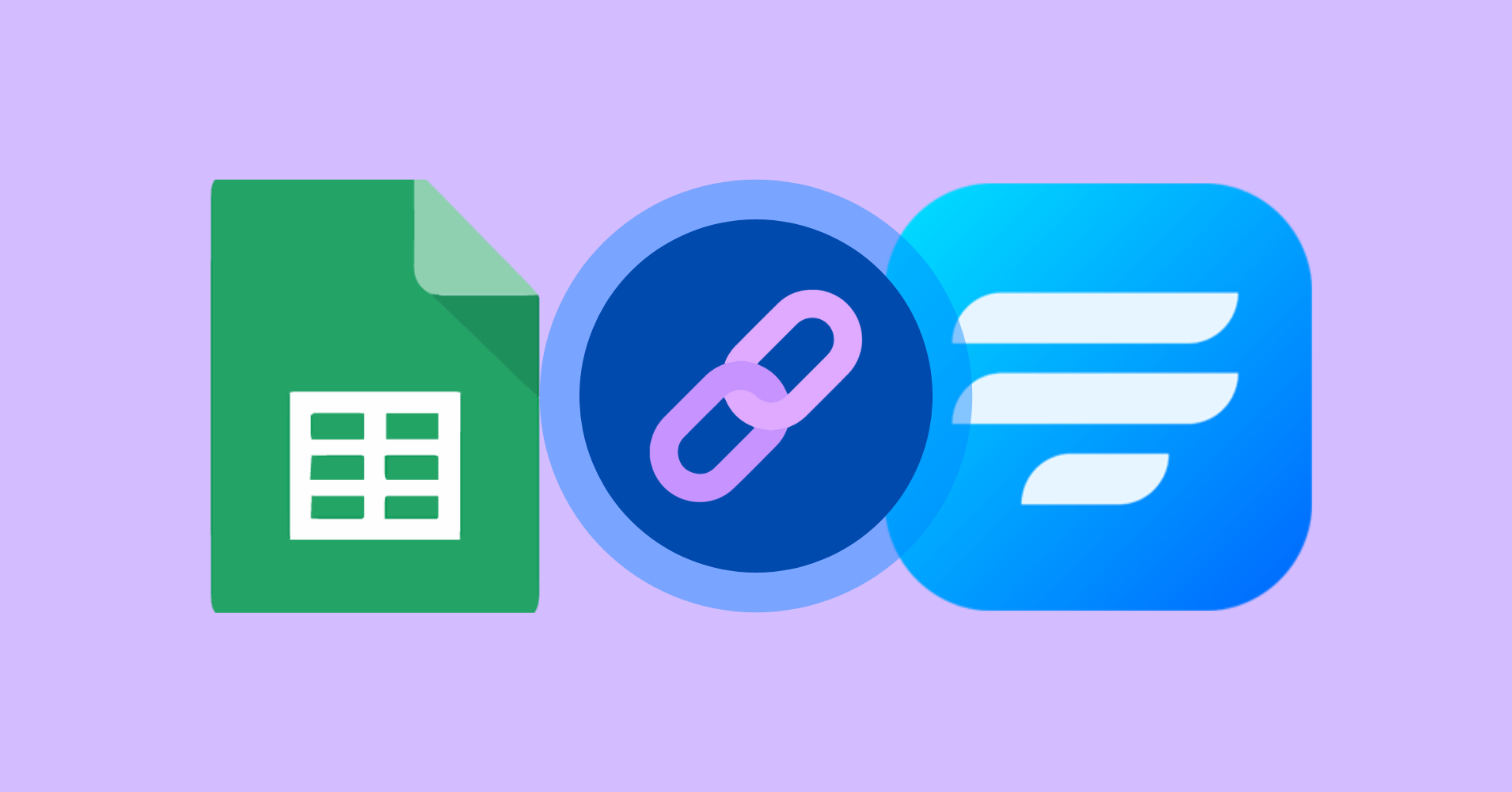 We often need to gather and analyze information from different sources to identify the big picture of research. For online businesses, you might have to collect your clients' data for various purposes. But manually copying and pasting data from one place to another consumes a lot of time. Even sometimes, there is a chance of wrong data input. Well, there's a better solution; Google Sheets integration.
There are multiple ways to connect Google Sheets with your WordPress website. But, we'll discuss only how to make a bridge between Sheets and a form plugin. To do that, we chose Fluent Forms, and the reason is obvious. It is the e most profitable plugin to build WordPress forms.
Today, we're going over the process of combining Fluent Forms with Google sheets integration – starting with the features of Google Sheets. Let's jump right in.
What makes Google Sheets rich?
The features that made Google Sheets successful are accessible through the Sheets API. You can update the spreadsheets with the API easily. More so, you can:
Import, export, and format data from Sheets
Set up data validation
Design and edit charts from embedded sheets
Control conditional formatted data
Build and update ranges
Create and adjust filtered views
Make and manage pivot tables
Fluent Forms
Fluent Forms is a robust form builder that will let you design unique contact forms that collect leads automatically to your database. The WordPress tool is equipped with drag and drop, 65+ pre-built templates, conditional logic, anti-spam functions like Honeypot, reCAPTCHA,hCaptcha etc. 
But that's not the end of the features the form builder provides. You can also schedule and restrict your contact forms and place partial form entries to collect data if users do not hold the submit button. More so, there are tons of third-party integrations available in WP Fluent Forms. Google Sheets integration is one of the items. So, let's see how you can unite these two platforms together.
How to integrate Google Sheets to WordPress with Fluent Forms
Send the user submissions data to your Google Spreadsheet without any hassle with WP Fluent Forms. Here are the steps of integrating Google Sheets with the form builder:
Turn on the Google Sheets module
Get the access code from Google Sheets
Copy and paste the code in Google Sheets settings
Configure the integration feed & connect Spreadsheet ID
Give a name to the Worksheet
Map the spreadsheet fields
Let's proceed with the steps.
Step 1: Turn on the Google Sheets module
Hover over to the Fluent Forms pro on your WordPress dashboard from the admin panel sidebar. Click on Integrations Modules, and activate the Google Sheets module just like the given screenshot.
Step 2: Get the access code from Google Sheets
Now, go to the Global Settings section from the left sidebar. Choose the Google Sheets option from the sidebar of the new page. Here, you will be asked for a Google Sheets' Access Code. To get the code, click on the Get Google Sheet Access Code just below the Access Code bar.
Step 3: Copy and paste the code in Google Sheets settings
After clicking on the link, a new window will open, and you have to select the email connected with your spreadsheet account. Once you give your email, you will get a link. Then you have to copy and paste it on your application. For better understanding, see the screenshot below.
After that, click on the Verify Code button from the respective page.
Voila! Your Google Sheet integration is now up and running.
Step 4: Configure the integration feed & connect Spreadsheet ID
Go to the All Forms from WP Fluent Forms and select any form you want to connect with Google Spreadsheet. Get into the settings option from the respective form.
Now you need to go to the Marketing & CRM integrations in the Settings & Integrations section. Here, hover on the Add New Integration button and select the Google Sheet option for your desired action.
Step 5: Give a name to Spreadsheet
Configure the settings according to your requirements. Give a name to the feed first, then paste the Spreadsheet ID. To get the ID, open a Google sheet from your drive where you want to paste your data. You will get the ID here. Follow the given screenshot.
The red underlined line is your ID. Copy and paste it to the settings page. Now give a name to your Worksheet. One Worksheet can maintain multiple sheets like Sheet1, Sheet2, Sheet3, or any defined name.
Step 6: Map the Spreadsheet fields
Name the fields as you want to map them with your form fields. For example, we are settling name, email, and message fields only. If you want, you can add more. Finally, click on the Create Google Sheets Feed button when your feed is complete.
Congratulations! You have successfully connected your Google Sheets integration feed with your form.
To conclude
Google Sheets is a powerful, cloud-based application that helps you make sophisticated spreadsheets. Besides, Fluent Forms is a hefty tool that works as a complete solution for your website. If you can connect these two, you will get the best result for your data management and business output. 
So, apply the Google Sheets integration with the lightweight WordPress form builder, Fluent Forms, for a better marketing experience. And while you are on this, you can also take a look at the best market research tools of the era.
---
Prema Anjum
Hello, This is Prema. I work as a digital marketer for Fluent Forms at WPManageNinja. When I am not playing with words, I go to explore nature.
I get error when I try do delete fields. I had to delete some form fields and column in spreadsheet receiving data. When I delete also from the mapping fields I get error when saving it.

Is the Google Sheets integration available for free users or is it a PRO feature ?

Hi Shahrzaad,
Google Sheets is a pro-integration. And if you're wondering about free vs. pro features & integrations of Fluent Forms, please check out this page – https://fluentforms.com/free-vs-pro/
Thank you

Hello
i tried this instruction and worked,
Then i tried to delete some data on fluentform "all entries" page but data in google sheet didn't delete.
can I delete data or update data in google sheet from fluent ?

thank you

Hello,
Any deleted data from Fluent Forms won't be updated on Google Sheets. Only new entries on Fluent Forms will be added on Google Sheets automatically.
Thanks

I get an error after setting up 21 fields.
Can I add more than this?