Integrate Paystack in WordPress in 3 Easy Steps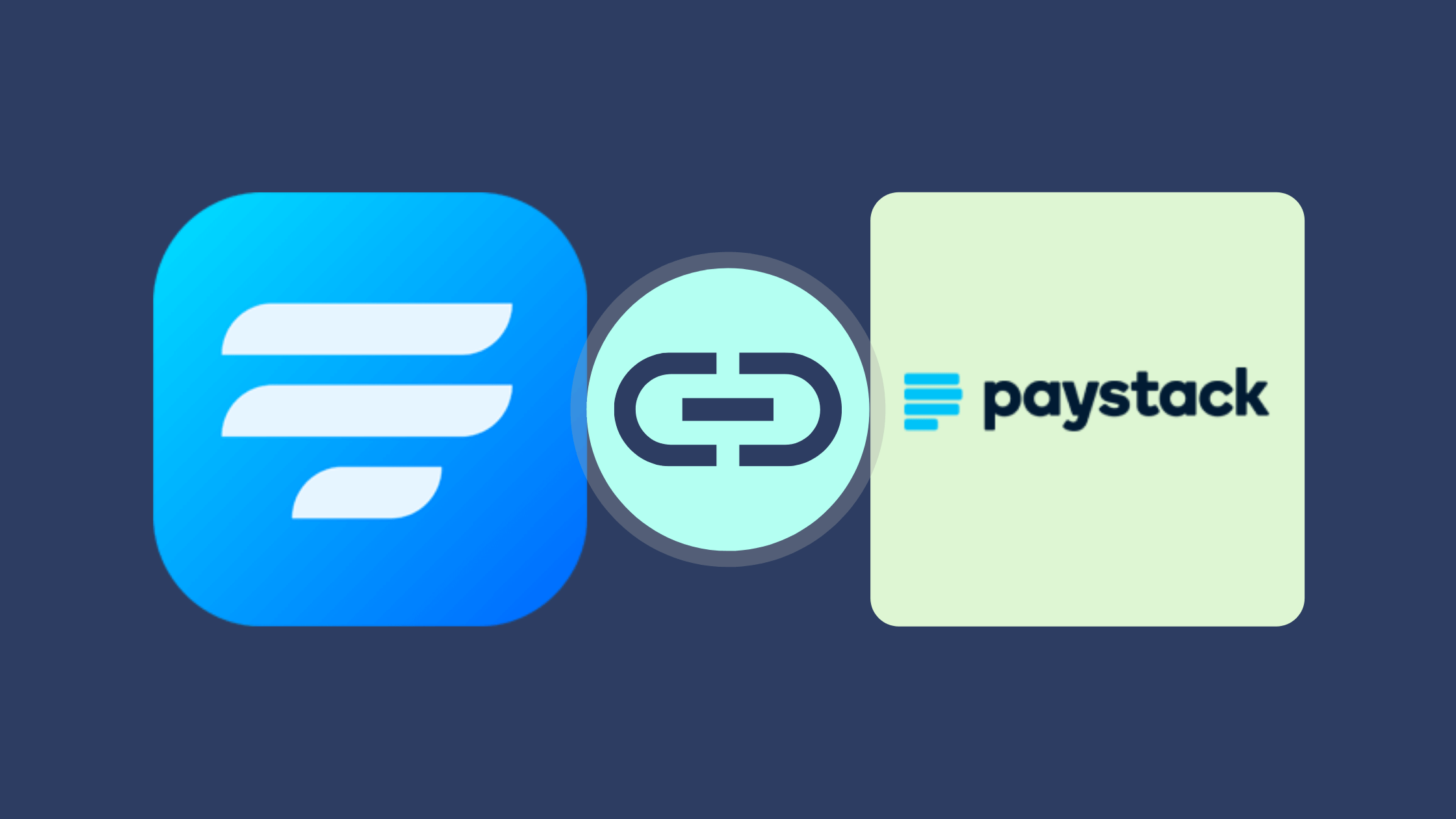 How easily you can accept payments can single-handedly be the make or break for your business. People like things easy, fast, and effortless. Hence, even if the service or product you provide is out of the world, people won't bother coming back.
But don't worry. There are some diligent WordPress tools out there to make sure it doesn't happen to your business. So here we are, introducing Paystack and how you can integrate Paystack in WordPress in 3 easy steps.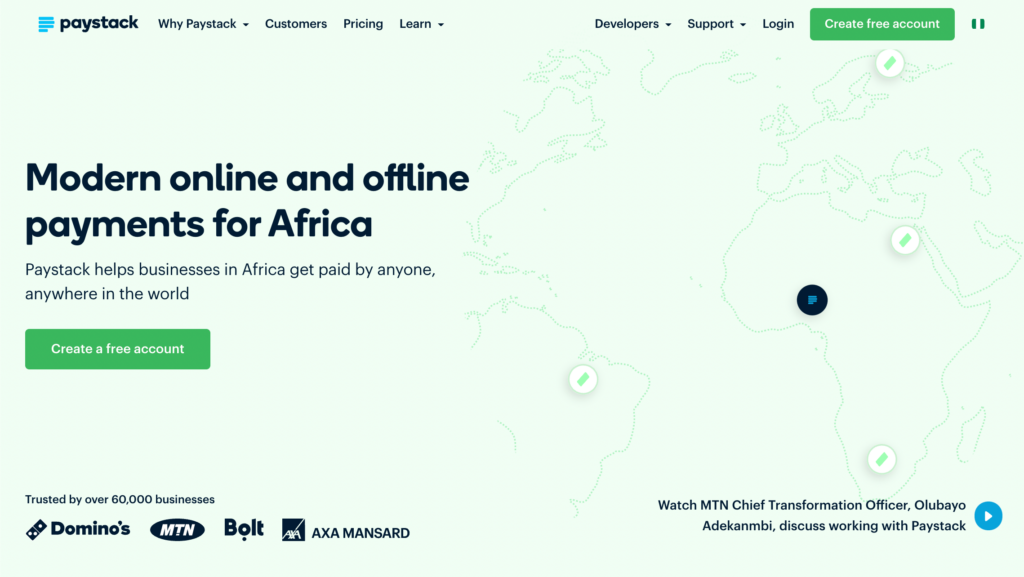 If you are a business based in Africa, then Paystack is just the perfect payment processing tool for you. Specially designed for businesses in the area, Paystack helps companies in Africa transact swiftly and accept payments from anywhere in the world – both online and offline.
You can use it for smooth transactions in a variety of payment methods – Card, Bank Account, Bank Transfer, USSD, Apple Pay, Visa QR, Mobile Money, etc. Some more features that make Paystack worth your time are:
Well-documented APIs
Recurring payments
Instant transfers
Identity verifications
Advanced fraud detection
Detailed reporting
Purchase patterns
Easy exports, etc.
Fluent Forms earned its name for being a super fast and lightweight plugin that will create any form you need in just a couple of minutes. However, what helped Fluent Forms keep that brand name strong is the user base.
Customer feedback is the juice that keeps Fluent Forms going, and you can see it in how the form builder evolves. Payment gateways were one of the most requested features and respecting that, Fluent Forms released not one but 5 different integrations in very short intervals.
Some of the payment features that Fluent Forms offers are:
Paystack integration
PayPal integration
Stripe integration (without API)
Razorpay integration
Mollie integration
Subscription payment, etc.
How to integrate Paystack in WordPress
Trusted by over 60,000 companies, Paystack can do wonders for your business. For those of you interested in joining the team, we have put together this quick guide on how to integrate Paystack in WordPress in 3 easy steps. We will be using Fluent Forms for its straightforward nature, so hop on!
Step 1: Sign up for Paystack
First and foremost, we will need to have our very own Paystack account. If you don't have one, don't worry. You can sign up for your Paystack account right here.
Step 2: Enable payment module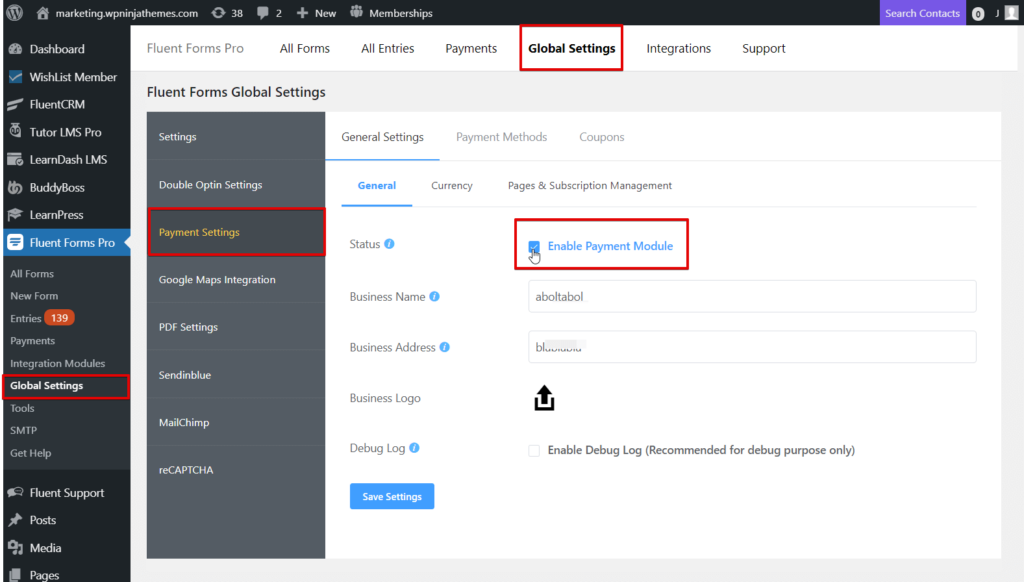 Now that that is out of the way let's start. From the Fluent Forms dashboard, go to the Global Settings and select Payment Settings from the left sidebar. Go to the General Settings tab and tick the Enable Payment Module to exhibit all the available payment modules, including Paystack.
You can linger here and set up other parameters like the business name, currency settings, subscription management, etc.
Step 3: Configure Paystack in WordPress form builder Fluent Forms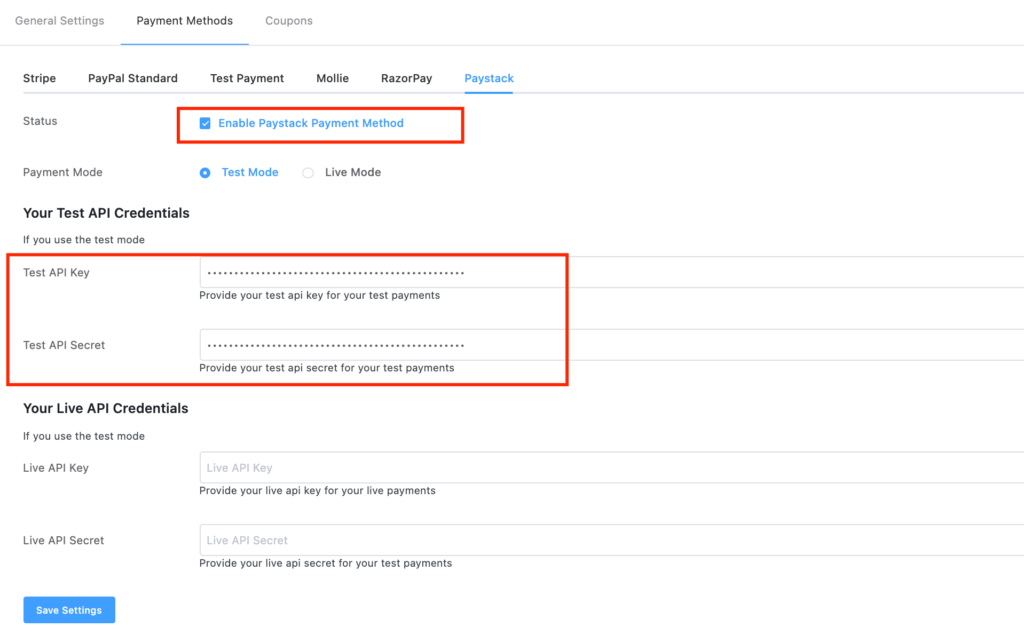 It's time to configure Paystack. To do that, just move over to the Payment Methods tab to the Paystack module and check the Enable Paystack Payment Method checkbox.
Next up, you have to select a Payment Mode. The Live Mode will work when you actively use the payment method on your site. So we will just go ahead with the Test Mode.
As for the Test API Key and Test API Secret, just log in to your Paystack account and head to the Settings. From there, go to the API Keys and Webhooks and click to Generate New Test Secret Key and Test Public Key. Copy them, and paste them on the respective fields in the Fluent Forms dashboard.
Don't forget to hit the Save Settings button.
Paystack with Fluent Forms
Integrating Paystack to WordPress is really effortless with Fluent Forms. And not only that, Fluent Forms makes the WordPress journey a treat. Form creation is a day in the park with 70+ prebuilt form templates, 50+ input fields, and 40+ integrations. Moreover, if you need to integrate to a tool not currently provided by the form builder, there is Zapier so that you can connect to 3000+ tools of your choice. So why not install Fluent Forms and give it a try. If you don't like it, money back is guaranteed.