JotForm vs Fluent Forms – the Best JotForm Alternative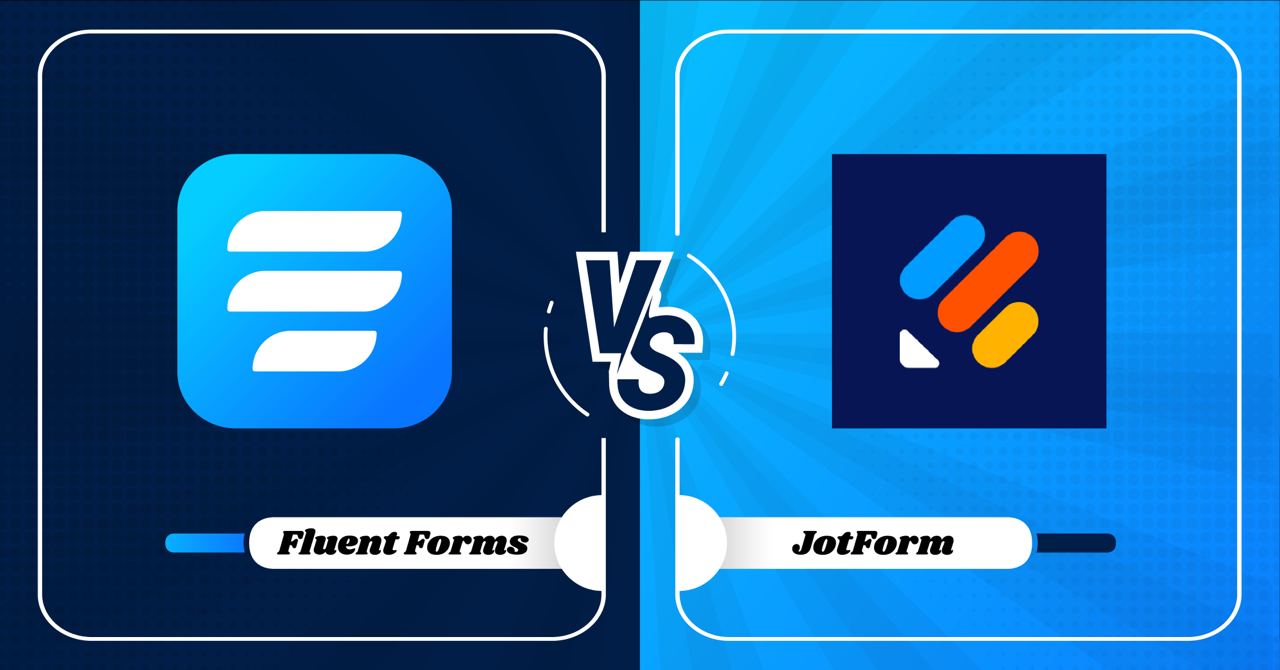 If you're looking for the best online form builder, hold tight. If you're looking for the best JotForm alternative, you've made it to the right place.
JotForm is one of the oldest plugins in the market with a sky-high reputation. But in the recent past, a bunch of form builders came and manifested true potentials and changed the game.
The excellence in tech world manipulated people's mindset, so the scenario isn't same as it was a decade ago. From that point, JotForm seems a bit outdated.
Fluent Forms is a form builder which helps users create beautiful forms for their various needs. Unlike other form builder tools, Fluent Forms takes it one step further with its innovative features.
In this post, I'll be discussing how these two form builders stand together. Then, you can decide which one is better for your business according to both money and functionality.
JotForm vs Fluent Forms – An Overview
We'll take a look first at what the plugins offer and how helpful they are for creating advanced forms.
What is Fluent Forms?
Fluent Forms is the most intuitive WordPress form builder with tons of powerful features. Users can create forms with ease and comfort since it has a drag and drop builder and a friendly interface.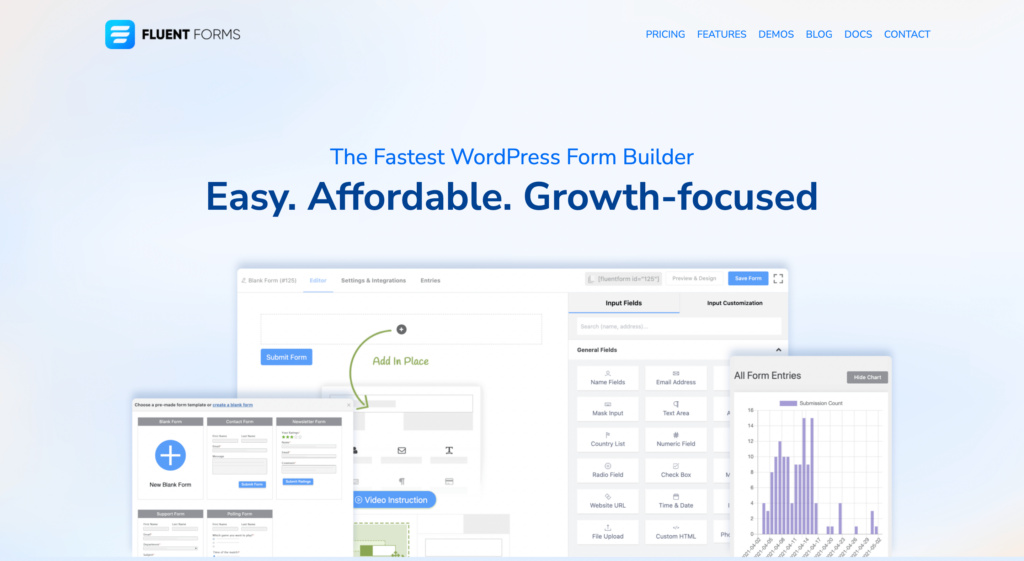 Besides a lot of established contact form builders, people showered Fluent Forms with love and appreciation. Fluent Forms grew faster because of its intuitive user interface and advanced functionalities.
But the main reason why Fluent Forms is so much loved is its featured-enriched power within WordPress space. Users can enjoy a lot of functionalities with ease, comfort, and usability.
Install the plugin, activate it, and start creating beautiful forms instantly. Believe it or not, it's that simple.
What is JotForm?
JotForm started its journey a long ago. Over the years, JotForm grew with many powerful apps and extraordinary elements.
It wasn't easy to create web forms those days. People had to code from scratch or use form templates and customize them to make them work. With JotForm's innovative ideas, form creation became less complicated.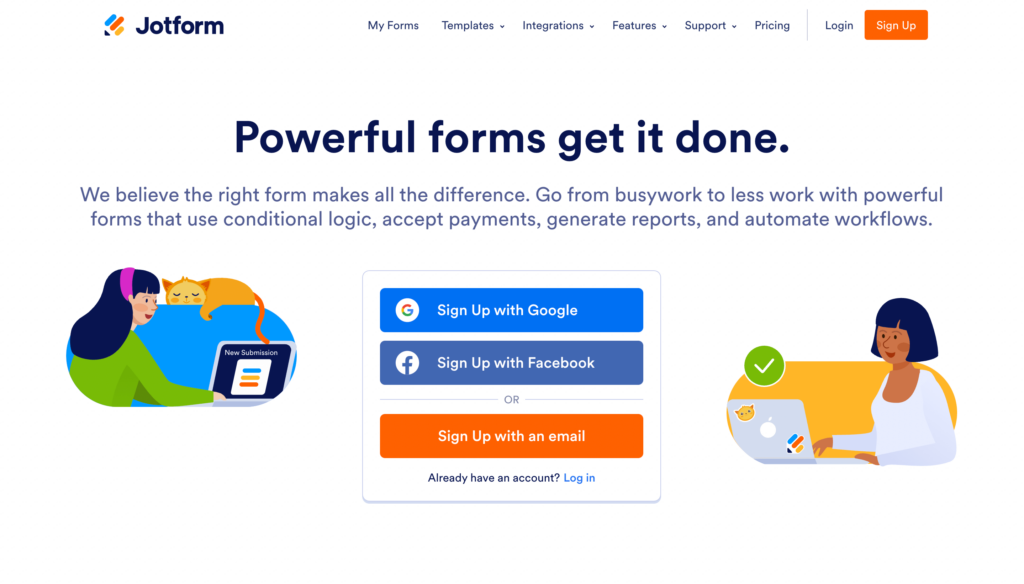 People can create forms without any prior coding experience because JotForm made it easier. From there, JotForm continued its growth until some powerful contenders arrived.
Above all, JotForm is still a popular platform with thousands of users and a lot of incredible features.
Ease of Use
You've got a clear understanding of what they both offer in terms of creating forms. Now I'll walk you through the tools so that you can get a clear picture of them when used in real.
Creating a form is easier than you think with Fluent Forms
Fluent Forms is the easiest tool you've ever used to build any complex forms. With its easy-to-use form editor, anyone can get started regardless of their tech skills.
Free or pro, you need to install and activate the plugin first from your WordPress dashboard. Right after activation, you can get access to the most dynamic form builder and start playing around it.
You can start building amazing forms by using one of the ready templates to save time and effort. Or, start with a blank form and customize it along the way.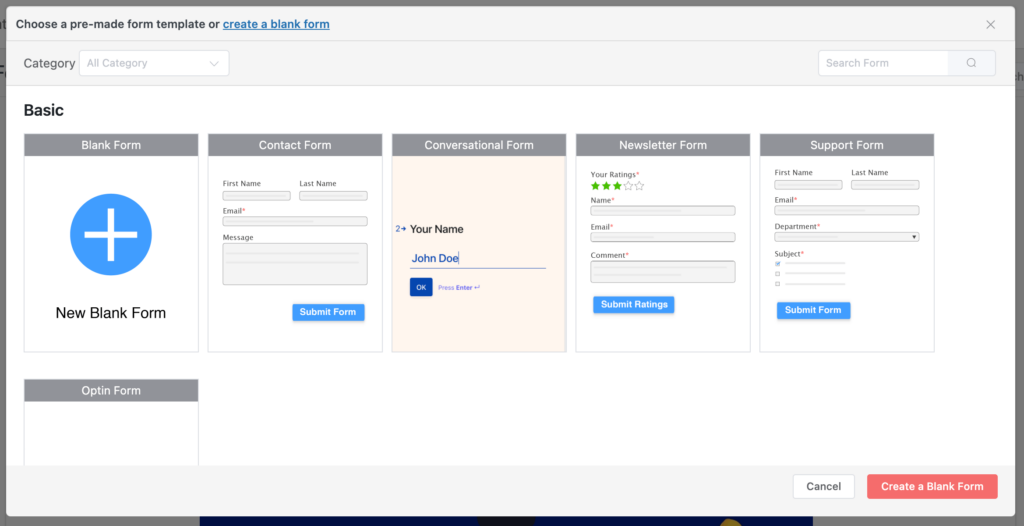 On the right side of your form editor, you'll see all the form fields ready to deploy. Just pick the right one as your needs. Each field comes with separate settings that you can utilize to attain what you require.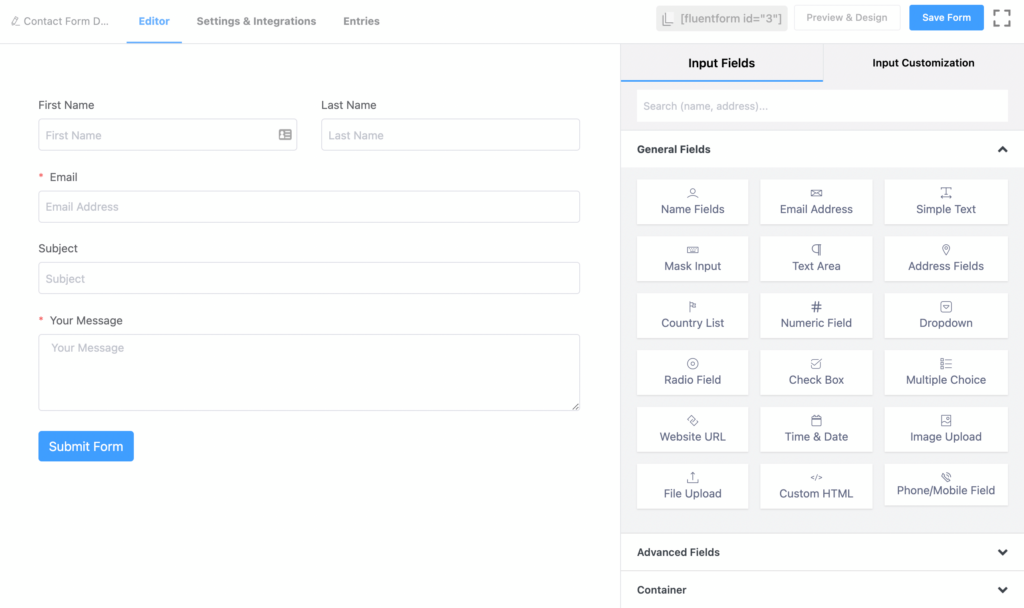 From settings, you can set up a lot of necessary things like email notification and after form submission message. From the integration module, you can connect your favorite tools with Fluent Forms.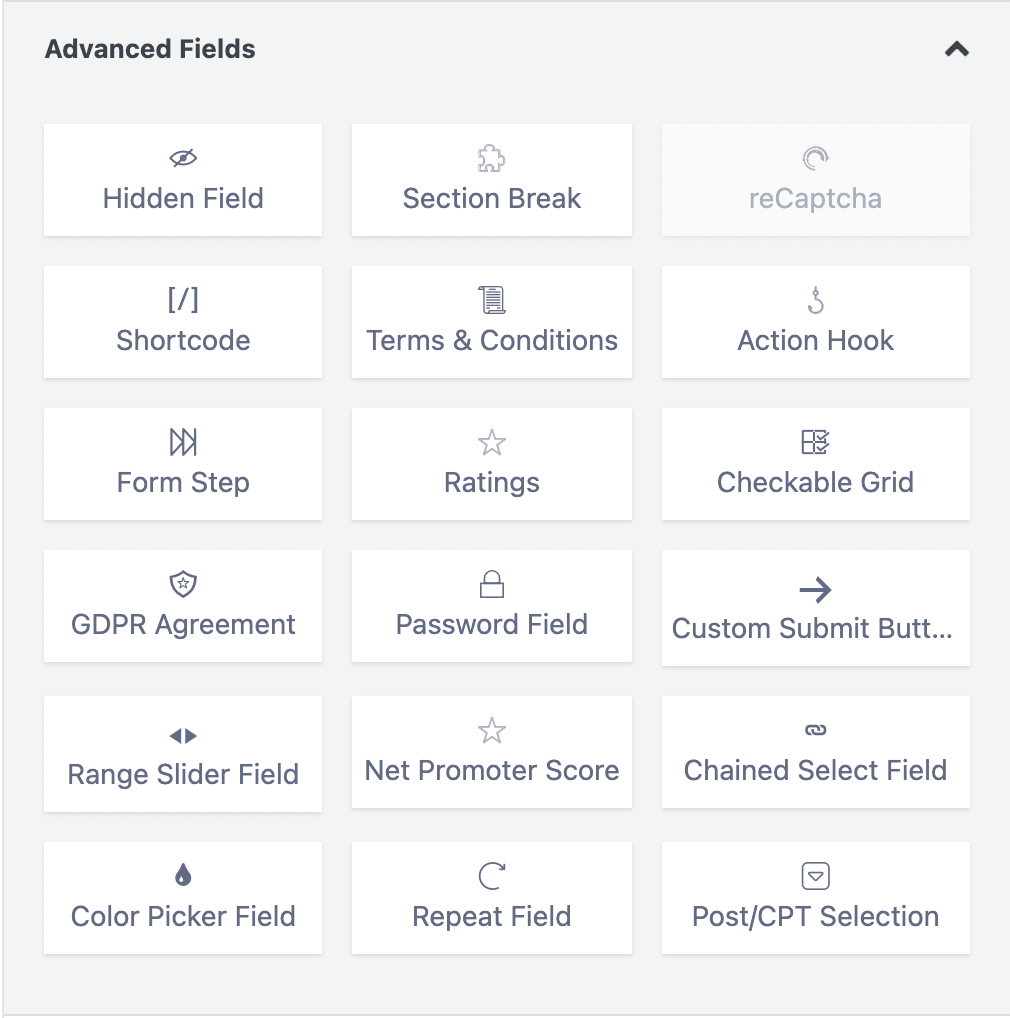 Finally, you can integrate with payment platforms to allow your users to make payments through your form. This is a great option for eCommerce stores, membership sites, donation sites, and similar places where payment is required.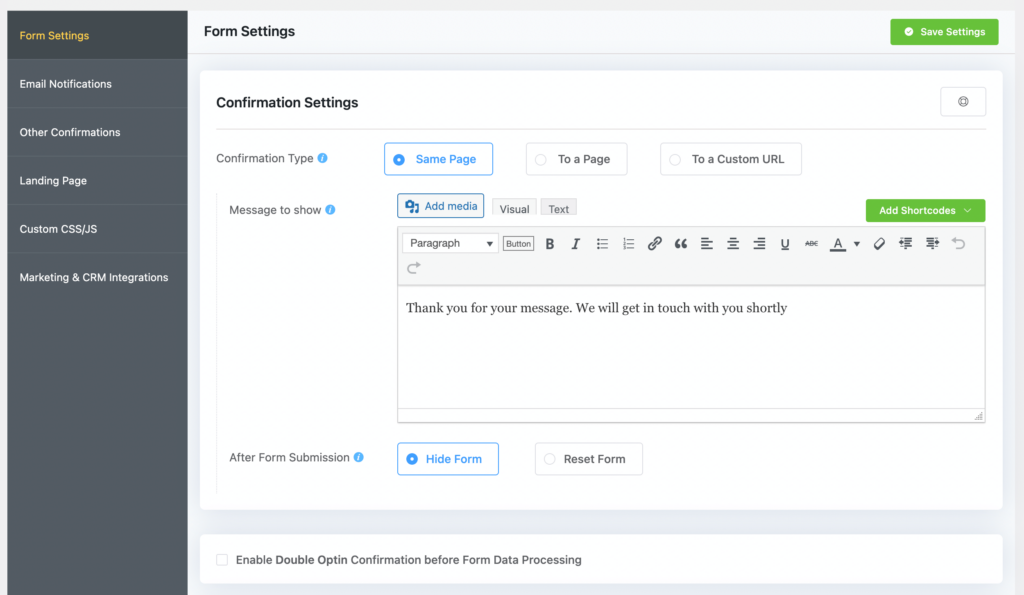 Fluent Forms empowers you with tons of integrations. From marketing to payment, communication to business, you'll get a range of brilliant tools to integrate and elevate your business.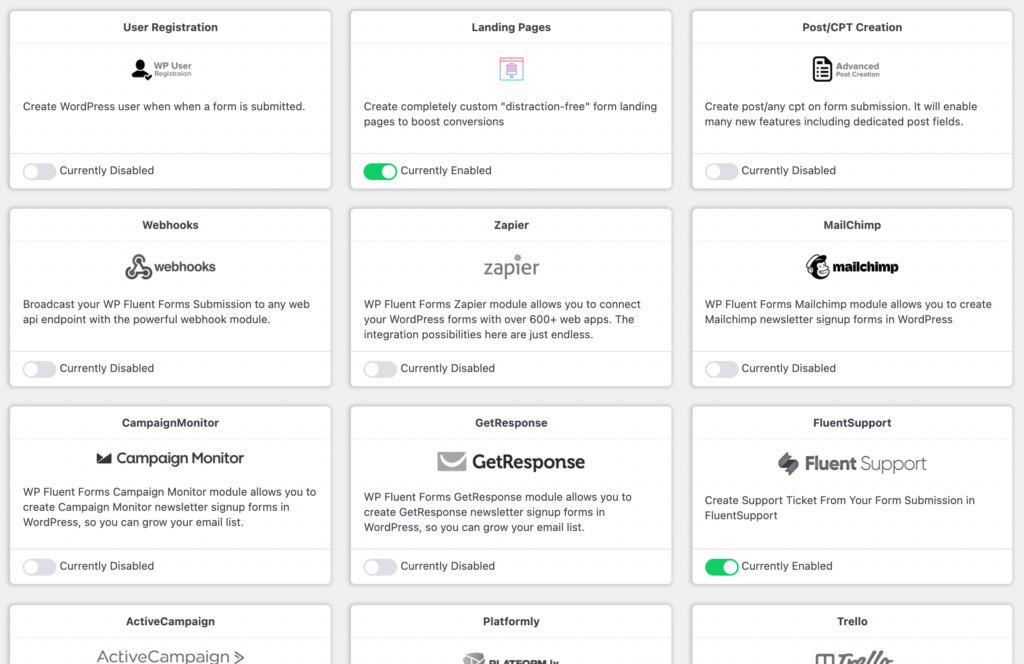 After finishing with your form, it's time to publish it on your desired page. There are multiple options available to do that.
Choose a new block on the Gutenberg editor. Click plus icon, and search for Fluent Forms. A new widget will appear with a dropdown option. Select the form you want to embed.
Now hit the publish button, or update if it's an existing blog post.
Let's see how it's creating a form with JotForm
If you want to create a form with JotForm inside WordPress, you need to do two things.
Sign up for a JotForm account
Install Embed Forms plugin, which will connect your account to WordPress
After creating an account, you will be entered into the JotForm dashboard. From there, press Create Form button to start crafting your webform.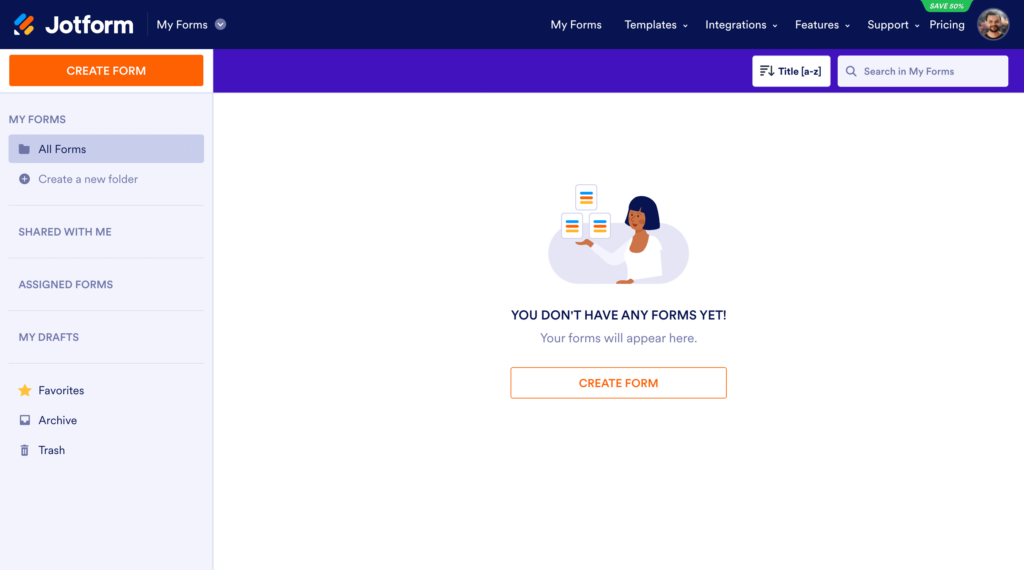 To create a form inside JotForm, there are three methods. You can use a template, import a form, or start from scratch.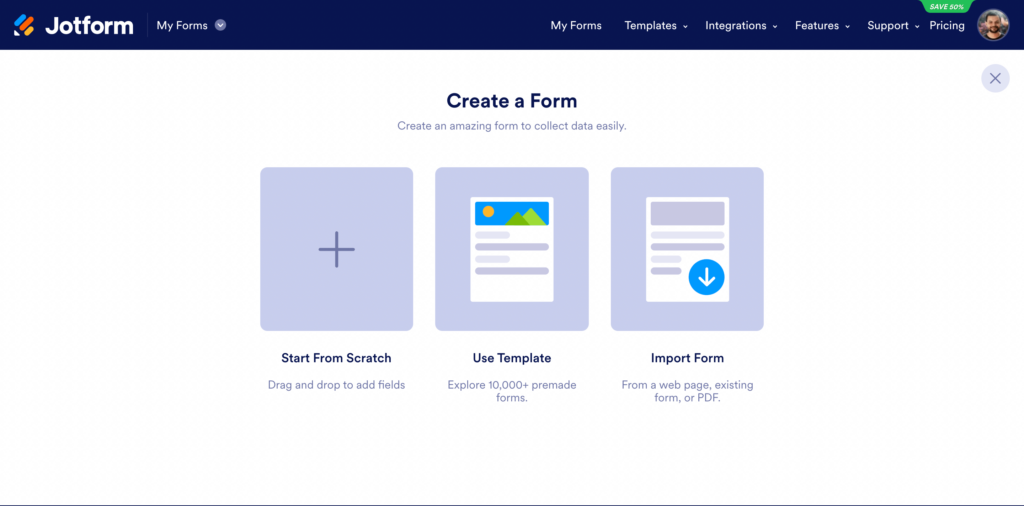 Next, search for the form template you think suits your needs. JotForm has a massive collection of 10K ready templates to attach and implement.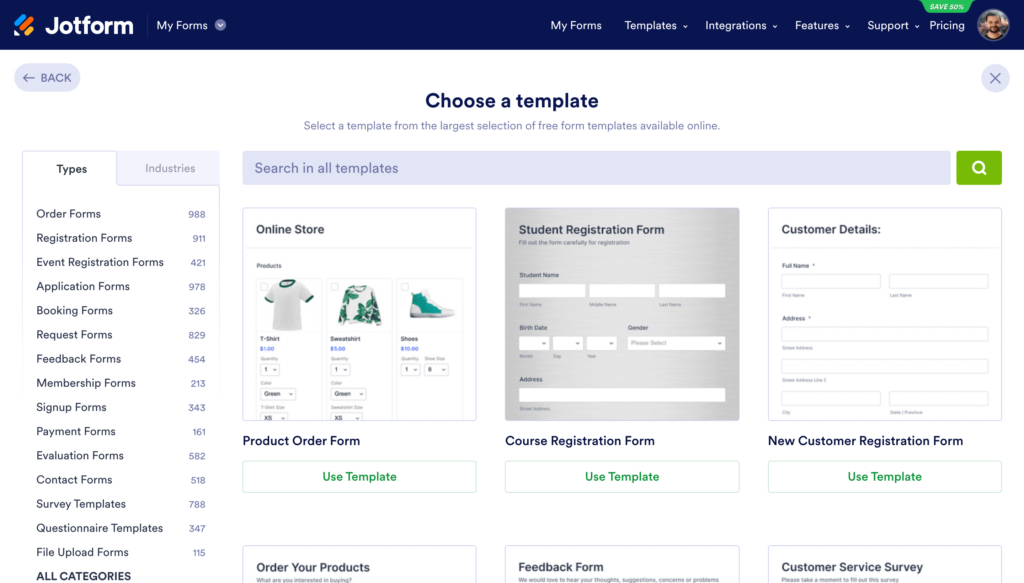 When selecting a template, you can see the preview of that form. If you like the look and think you can work it out, click Use Template button.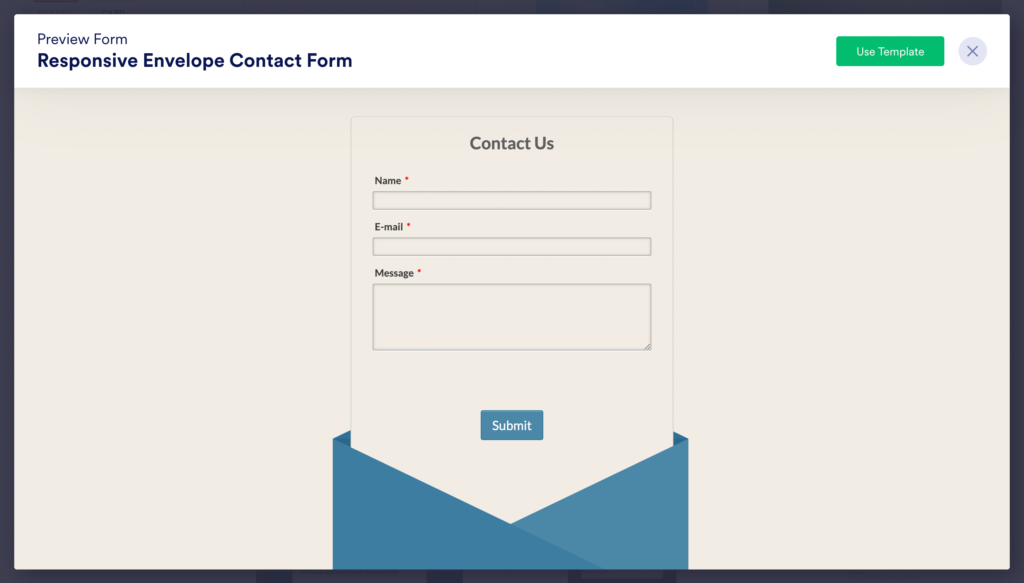 You're on the editor now. From the right side, you can design your form and from the left side, you can add form elements.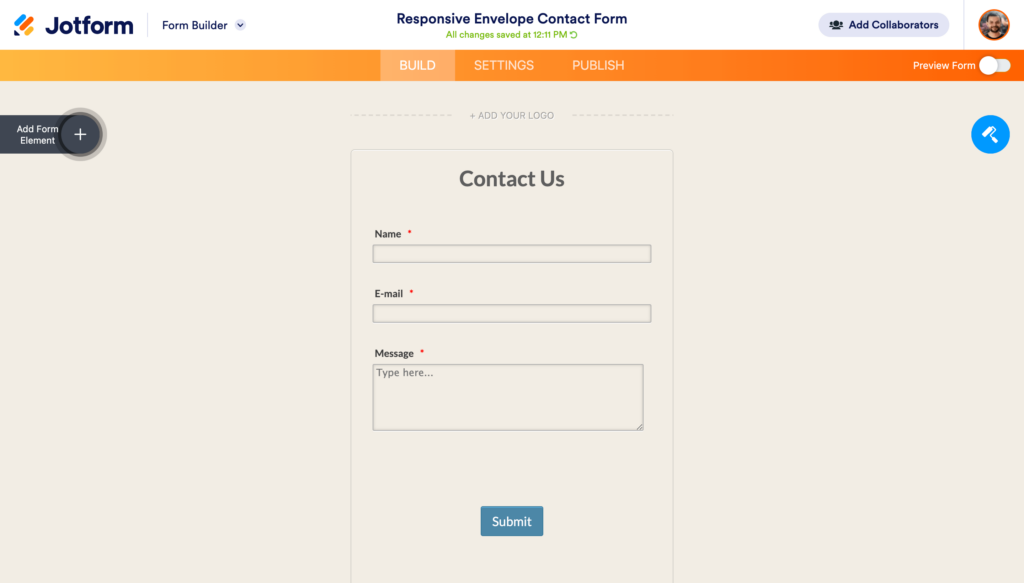 Click the editor icon and it will open a panel. Color, theme, style, layout, and other options are available to adjust for your form.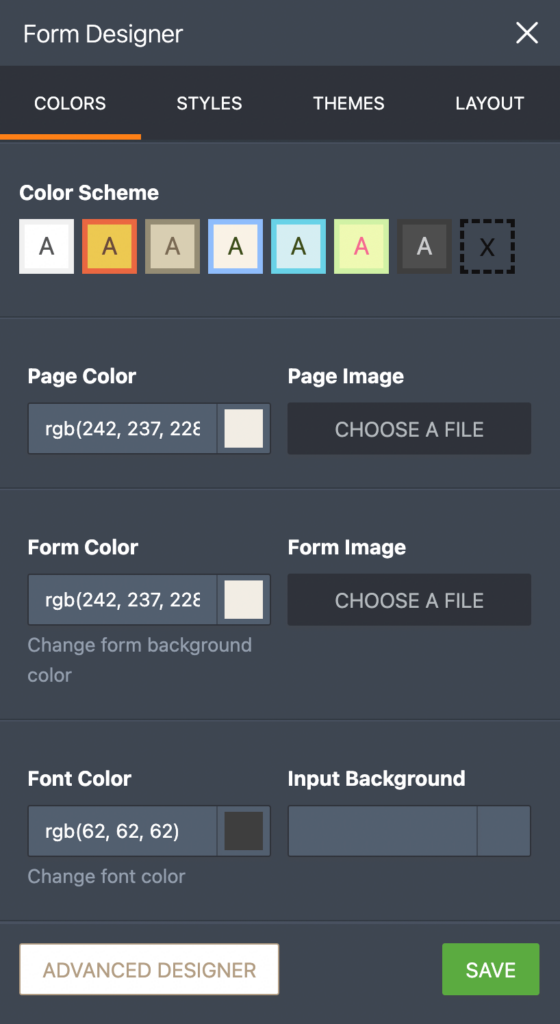 A blinking '+' icon from the left side will indicate form elements. Click there and choose the element.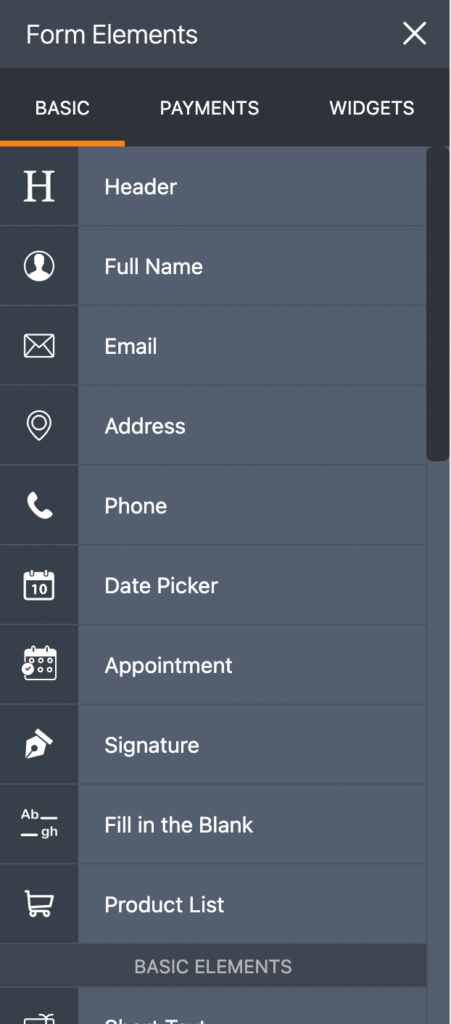 Since you can instantly see the changes, finish with the design first. Then, go to the Settings, which is found on top.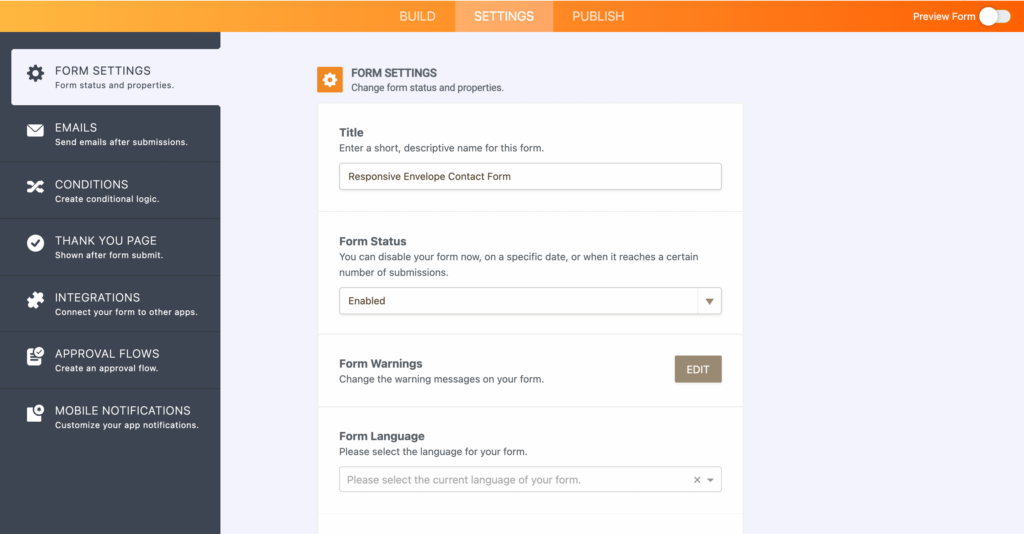 From multiple options, you can define what to keep and how to adjust. Decide the email address where you want to get the notification and have a look at other necessary settings. Open up the thank you page and customize it. Go to the integration list and look out for the app you want to connect with your form.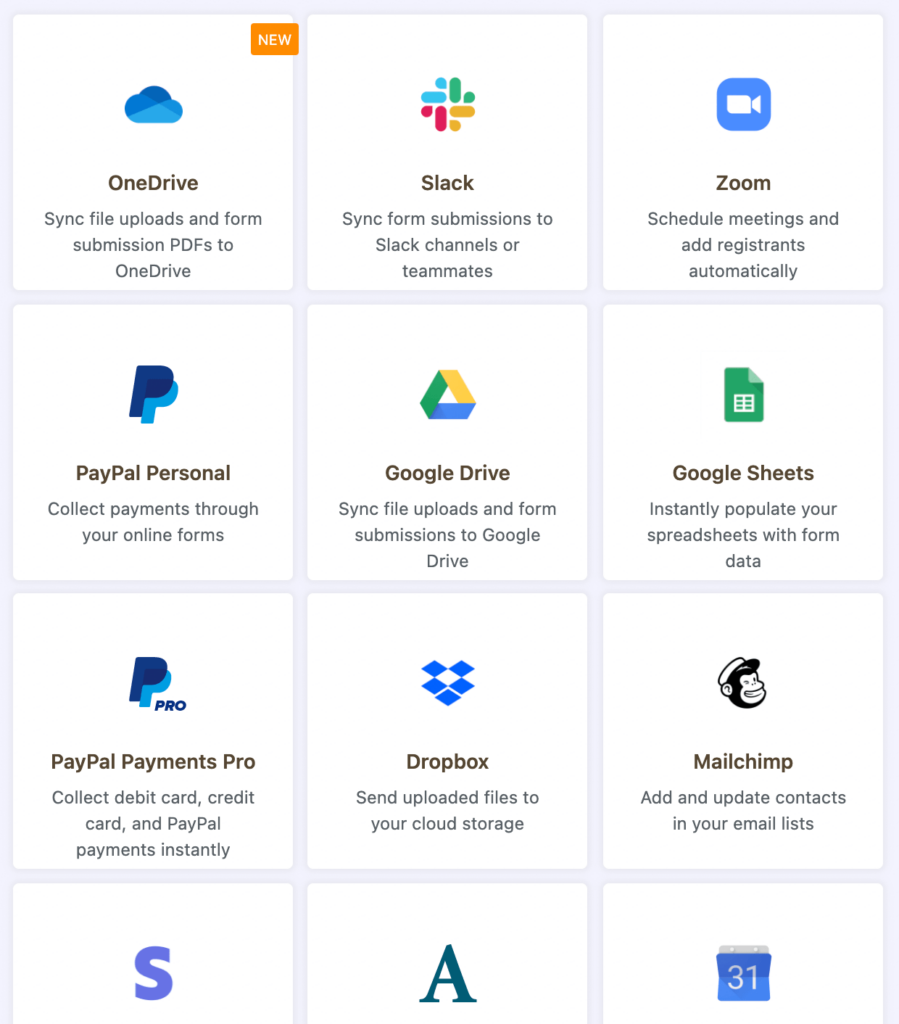 When you're done with all, find the Publish tab and make your form live.
As you want to embed the form in WordPress, go to the Embed tab that's available on the left taskbar. Next, copy the shortcode and switch to your WordPress dashboard.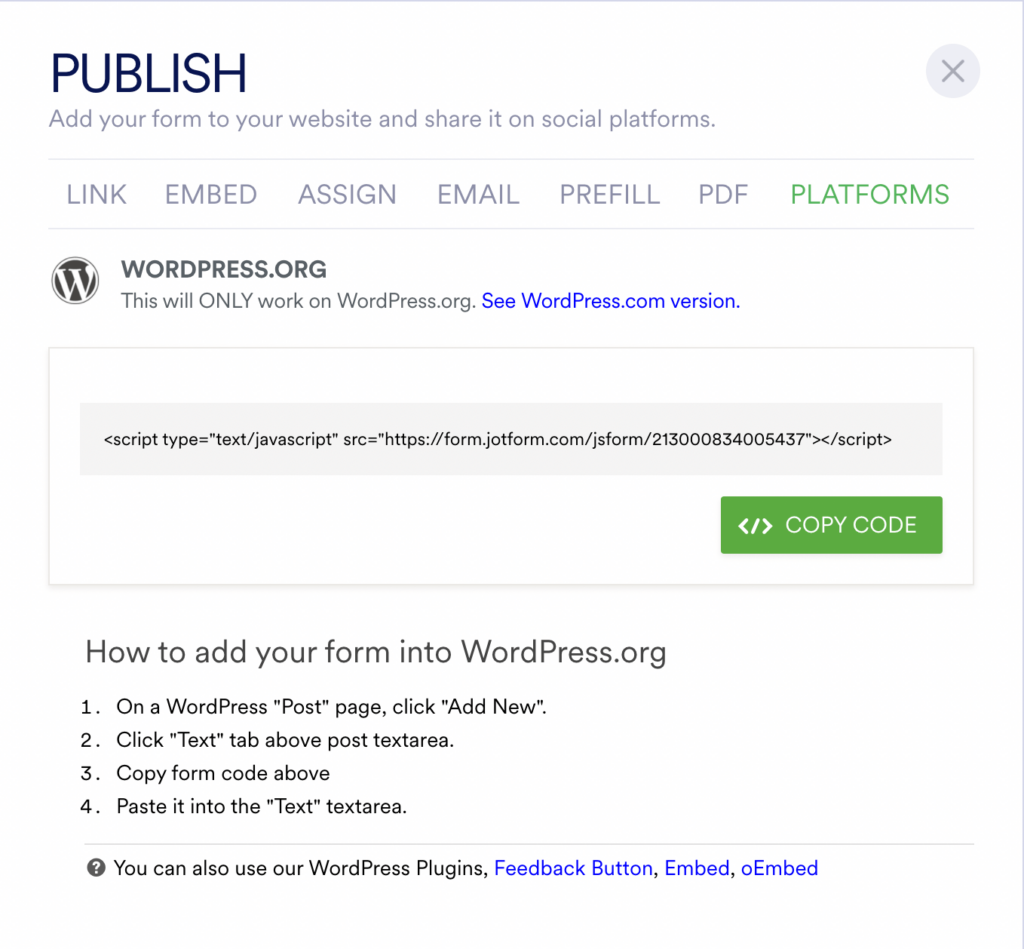 Go to the post or page where you want to publish the form and paste the shortcode.
If you've already installed the Embed Form plugin, you will see the pencil icon. Now, if you click this icon, your forms will appear there. Select the form that you need to publish and save or update your page.
What are the cons of JotForm and Fluent Forms?
If I compare Fluent Forms with JotForm, Fluent Forms has fewer integrations than JotForm. JotForm has more form templates than Fluent Forms.
Coming to JotForm, the biggest drawback is that it's not accessible from the WordPress dashboard. Although it has a free version Also, the free version is limited.
The biggest problem with JotForm is you can't access it directly from your WordPress dashboard. Although it has a free version, its limitation is quite mentionable. You have to bear their branding that may impact your business.
JotForm vs Fluent Forms Pricing
Pricing is a crucial factor before considering a tool to adapt for your business. A wise decision would be choosing a tool that delivers stellar performance with reasonable price tags. Now we want to examine how we have to count to grab one of these tools.
How much does Fluent Forms cost?
Fluent Forms has a free form builder plugin that will give you a better pack of features than many other premium tools. Even you can use several form templates and conversation forms – our most exciting feature.
Fluent Forms has multiple pricing plans. Unlike pricing models of other plugins, Fluent Forms let you access all features across all plans. There's no restriction regarding feature usage.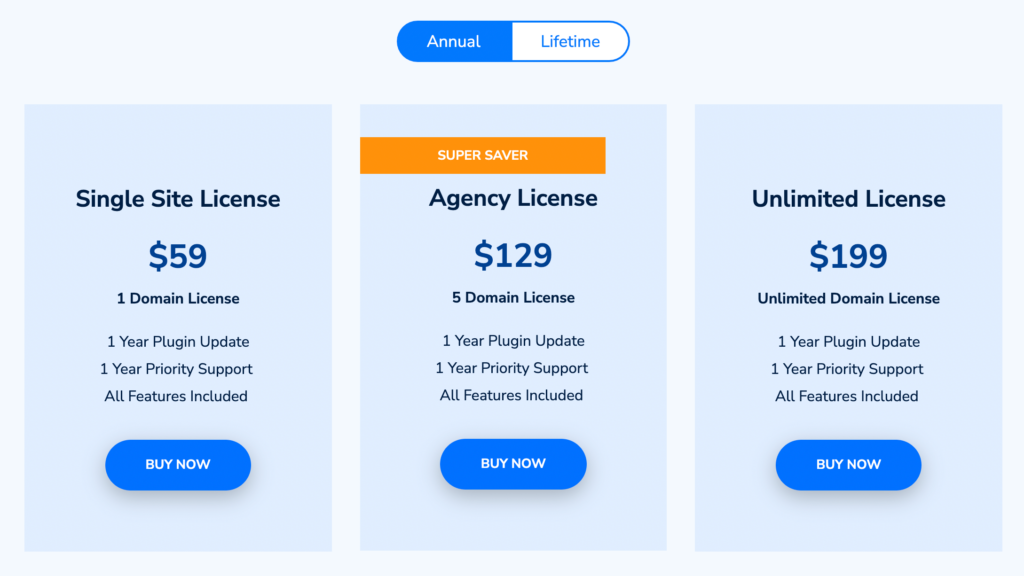 Annual: There are three different pricing options. The single-site license costs $59, the agency license costs $129, which allows five domains, and the unlimited license pack costs $199. All these plans are annual, which means you have to update every year.
Lifetime: Lifetime plans are similar to yearly pricing in terms of features and domain counts. For one site, it charges $299, $499 for five sites, and $899 for unlimited websites.
With any plans–free or premium–you can create unlimited forms. You can view and edit all entries throughout all plans. Fluent Forms also offers a 14-day money-back guarantee, so it's an excellent opportunity to try it out.
How much does JotForm cost?
Let's check out how much JotForm costs. With JotForm's free plan, you can create five forms that will have JotForm branding. Also, you can allow only 100 subscribers per month.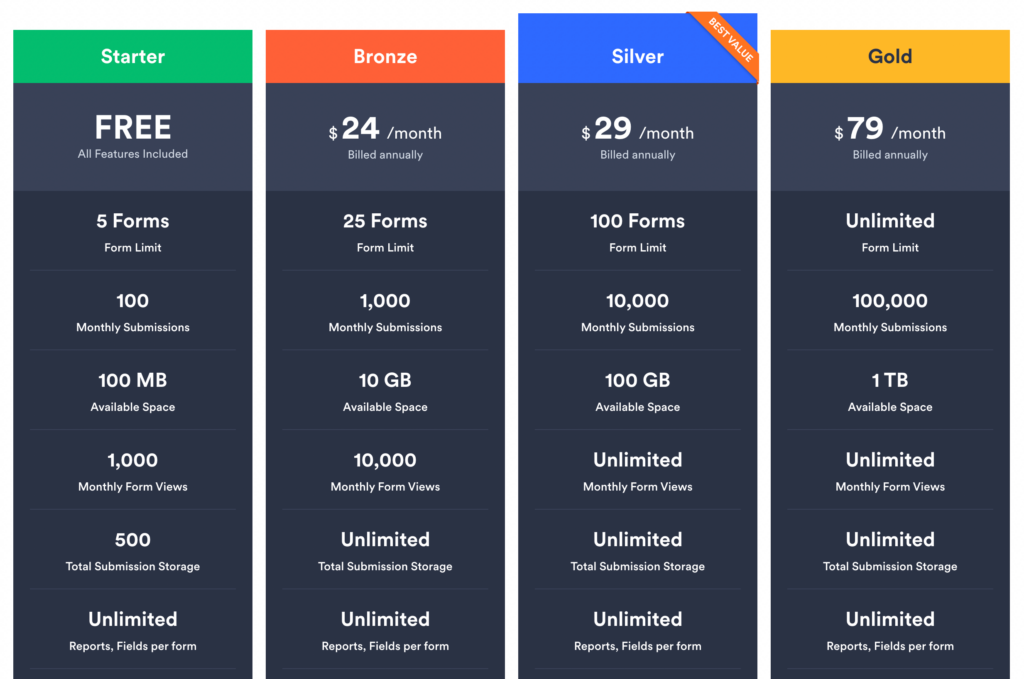 If you want anything more, you have to upgrade to any of their premium plans. That said, take a look at their pricing variations.
JotForm offers three different pricing options:
Bronze: With 25 forms and 1,000 monthly subscribers, this plan costs $288 per year for annual purchase
Silver: It charges $348 per year with 100 forms and 10,000 subscribers
Gold: You can create an unlimited number of forms and accept 100,000 subscribers. The cost is $948 per year.
If I put both forms in comparison, JotForm is unbelievably expensive. Not only that, the limitation is too much. With limited form creation and a particular amount of subscribers, it can be considered a profitable tool for business.
For every enterprise — especially small business owners — Fluent Forms is way more affordable. The price tag is significantly low compared to JotForm's bank-breaking cost.
Comparing customer support
Whenever you need any help — no matter how small it is — Fluent Forms' support team will give you their best. Create a support ticket and let our support agents provide you with the proper assistance.
Our support team is always happy to listen to our customers. To get a quick and satisfying response, reach out to the support and get your issue fixed.
Besides customer support, you can read our documentation and watch YouTube videos to learn more about the ins and out of Fluent Forms. Finally, there's a vibrant community where all our expert users are ready to forward their hands. You can share your problems and participate in the conversation.
There are many complaints against JotForm support. Users shared their bad experiences across several platforms. Their late response and make users frustrated.
Anyway, JotForm has a dedicated support team to hear your problems and provide solutions. Moreover, you can go to their forum and check out if your issue was discussed before.
What people think about JotForm and Fluent Forms
What about checking the user ratings on WordPress? It's vital what others think about two plugins.
Fluent Forms has an overall 4.9 rating on WordPress.org with 100K+ active installs. It has already gained 230+ 5-star reviews. Users mentioned what they loved about Fluent Forms — especially the emphasis was on ease of use and reliable customer support.
JotForm has a 3.7 rating with 10K+ active installs and only 23 reviews. The rating is significantly low because people got frustrated with its performance. Also, their active installs show that it's not that popular in the WordPress industry, though it's an older online form builder.
Our Verdict: JotForm or Fluent Forms?
Both form builders are rich in features. But Fluent Forms is way better than JotForms. In terms of ease of use, Fluent Forms proved to be the best choice.
Also, there's a little learning curve when you're working with Fluent Forms. You don't need to do anything extra to make your forms responsive. A great community is out there to help you when you're stuck.
I will now brag a little about our support team. No matter what's your issue, they are always there to provide their assistance.
Fluent Forms will let you create any complicated forms in WordPress. You can customize with our default settings, aside from the custom CSS/JS.
I hope you now understand the difference between JotForm and Fluent Forms, and you can easily decide which one can fulfill your needs.
We have also covered JotForm alternatives in many of our other comparisons.
Thanks for reading this article. The comment box is open to sharing your insights.