Landing Page Best Practices Marketers Need to Know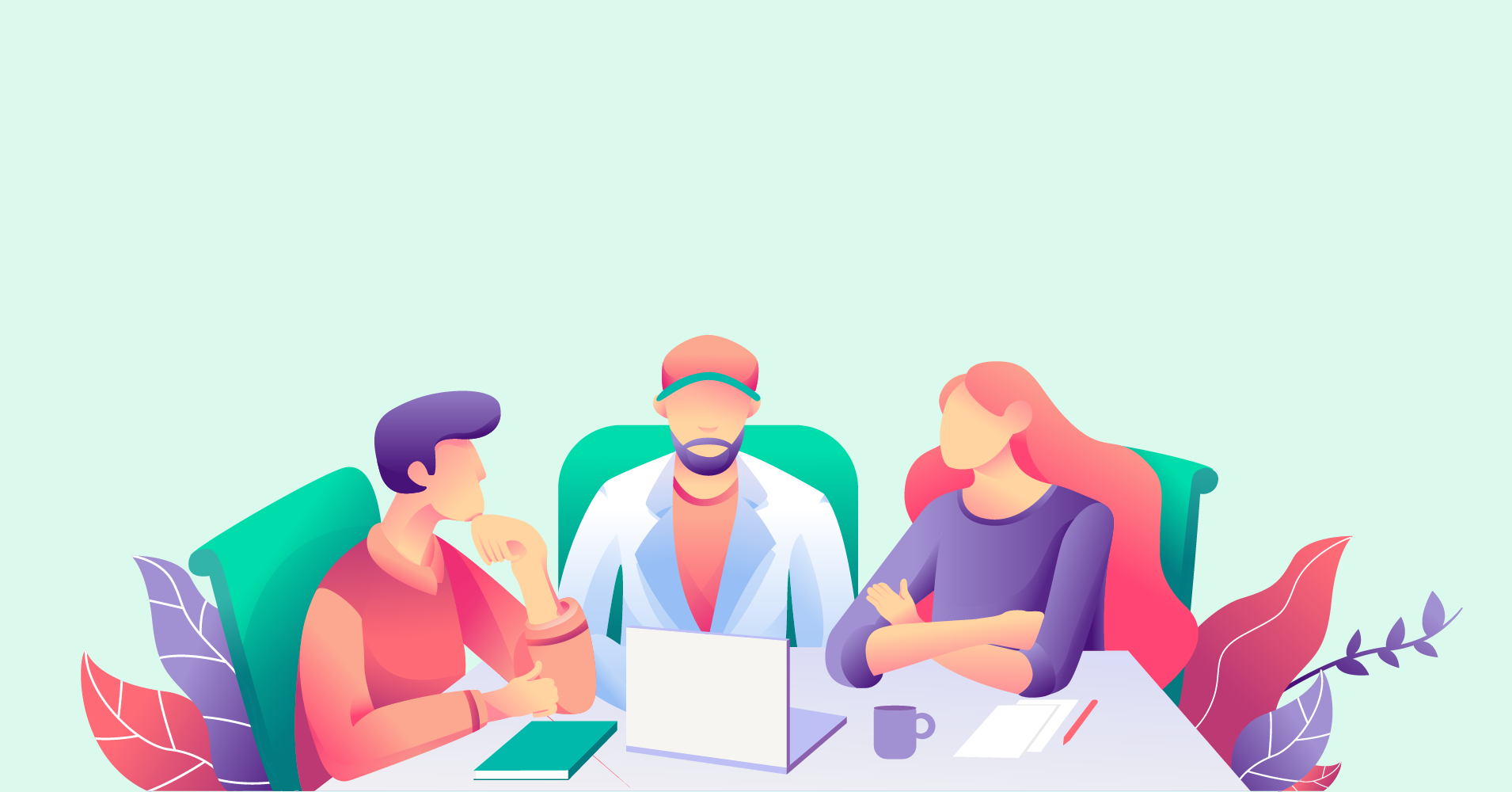 How do you convince your audience to visit your website? Well, if you are a marketer, you already know about landing pages. Whenever a user clicks on one of your ads, the landing page is the very first place they go. This is where they search for their desired product and relevant information. So the landing page is your first shot at making a good impression. Every time a user is abandoning your website from the landing page, you are losing a conversion. So to increase the conversion, you need to follow some landing page best practices.
The second step is to create a design for your landing page that will result in a high conversion rate. But how do you do that? Well, this article brings you 12 ways that are proven as landing page best practices.
Why do you need a landing page on your website?
A high-performing landing page is needed for diverting distractions of your users by removing navigation, competing links, and raise options so that you can capture your visitor's attention. As a result, when your users are on full concentration, you can guide them where you want them to go, such as to your lead form. In sum, you need great landing pages for converting a high percentage of visitors.
Now you know the importance of landing pages, let's see twelve landing page best practices to make sure your page is creating high conversions.
12 landing page best practices to boost conversions
To increase your website conversion rates, optimize landing pages using best practices and robust data. There are so many factors that come together to make a great landing page. But using those elements in the most fitting manner depends on what your landing page goals are. Among the hundreds of options, today we have listed twelve landing page best practices to create a well-performing page. Let's dive into each.
Make a clear offer
Among every ten people that visit your landing page, at least seven of them will leave the page. So how do you keep that number low? Marketing expert Joe Chernov once said, "Good marketing makes the company look smart, [but] great marketing makes the customer feel smart." So, when you start planning your landing page optimization, think about how you can let your visitors know what's in it for them.
The headline of your landing page is the first thing your users will read within seconds of arriving on your website. Make them feel smart, appreciated, inspired, and excited through your landing page title. In sum, the headline should clearly and concisely meet up the value of your landing page and offer.
Keep the essential messages above the page
You mustn't want your visitors to search and scan your entire landing page just to find the offer. Place your essential messages above the fold of the landing page. So, your users can quickly scroll and understand what information you are going to provide. Then they click on that as per their needs. Use a form or an anchor link or attractive CTA's above the page to grab visitor's attention. That way, users don't need to scroll the whole thing to get the information. They can click on the link, and it will take them to their desired page or location. You can even design your form to scroll with the user when they move down the page.
Grab visitors attention
The most important matter about an online form is that you have to seek your visitor's attention to fill out your form. The same is for landing pages. So, how would you do that? Well, as a first step, use a catchy headline or CTA button that will compel to your visitors. Make your copy clear, concise, and guide your visitors to the desired action. Applying words like "you" or "your" make people feel more engaged with you or your business. Furthermore, you can utilize your landing page with some attractive images related to your topic or even add videos to gain people's attention.
Keep your landing page simple
You have to collect as much information as possible from your leads. But never ask for too much information. It creates a cluttered look on your page, and your customers get confused by seeing too many questions. Try to keep it simple, appreciate white space on your page. Uncluttered pages make it easier for users to understand the queries and find your CTA button. Complicated questions on your landing page might frighten people away rather than convince them to convert.
Remove distractions
A landing page has one objective, and that is converting your visitors into leads. You need to keep people on your page until they take action. Any competing links like, internal links or other page bars on your website will distract your visitors from your page. Surprisingly, only 16% of landing pages are without navigation bars. And the navigation bar is one of the reasons for bringing your conversion rates down. 
So, remove any other links on your page, unless, of course, you want them to visit your Facebook page. In sum, you have to think in a way that every outbound link on your landing page should create opportunities for visitors to increase your page conversions.
Provide social proof
How would you convince people to believe in your business and give their information to you? Well, provide them with some proof of how other people have benefited from your company. That way, the potential customers can see what they can get from your business and the benefits of buying from you. Providing social proof will help you to build trust and credibility among people in your brand.
Keep the loading time fast
The loading time of your landing page has a massive impact on increasing or decreasing the bounce rate. It is easy to maintain landing pages on the website, but you need to make sure that there is nothing substantial on the page that can harm the loading time of it. Resizing a one-off thing is tough, and it takes up a lot of time. Finally, when your landing page doesn't load fast, it can also damage the page's SEO.
Make it mobile-friendly
Among so many landing page best practices, a meaningful way to increase conversion is, confirming that your pages are compatible with any device or viewable on any screen size. Nowadays, people are habituated with handheld devices like mobile phones or tablets. So it is necessary to give your visitors every possible opportunity to convert, no matter how they are viewing your page.
There are many tools or plugins in the market which will allow you to add this feature on your landing page. Using them, you can make your form comfortably mobile-friendly.
Be consistent
Visual consistency also matters for rising conversion rates. As an example, if you place a Facebook ad that drives people to your landing page, you have to make sure that the text, imagery, or other elements of the Ad is related to your page. They should look similar and present the same offers. Otherwise, people might get confused about your purpose in the process. Continuing with consistency is one of the best practices for crafting a landing page.
Optimize for SEO
You might be getting visitors for your landing page through email campaigns, social posts, or other marketing methods. But you should also optimize the page with target keywords for the organic search. This is an effective method you should follow on your landing page best practices. When people search for your key phrase, they should discover your landing page.
People get landing pages via organic search all the time. For instance, maybe one of your landing pages is your homepage, so it should come up at the very least if someone searches by your company's name.
Test and update
A constant task you have to do for improving conversions is testing your page. To know which element is providing the best performance from the landing page, you need to check different variants at a time. Then track the conversion for each change, and then implement changes. The more A/B tests you run, the more accurate data you will get.
Another critical aspect of landing page best practices is, you should stay up to date. You might notice that your previously best-performing ads are beginning to fall-off. This is happening because of your outdated landing pages. So update your page often by changing some elements from it, such as the background color, new CTA, or design a fresh copy. That way, Google will find your landing page clean and updated.
Add a thank you page
Last but not least, Thank you page is another element in the list of landing page best practices. Once someone fills the requirements of your landing page and completes the action, provide them a visual confirmation that you have received their information. You can show a text after submission by writing "Thank You, We received your information," or design a whole new thank you page with more colorful and attractive elements. It will increase your brand value.
Wrapping up
Landing pages can be an excellent way to create the majority of your new leads. So, you need to pay attention to this sector. If you run your page with a vast number of additions, variations, and tweaks, there'll be no reason for the conversion of the landing page to not increase. As long as you are following the landing page best practices that we have discussed above, you will be on your way to create a high-performing landing page. We hope you find this article helpful. Moreover, you can check out our article about creating a landing page in 2020 for more help.