The 7 Best Lead Capture Forms You Should Try in 2024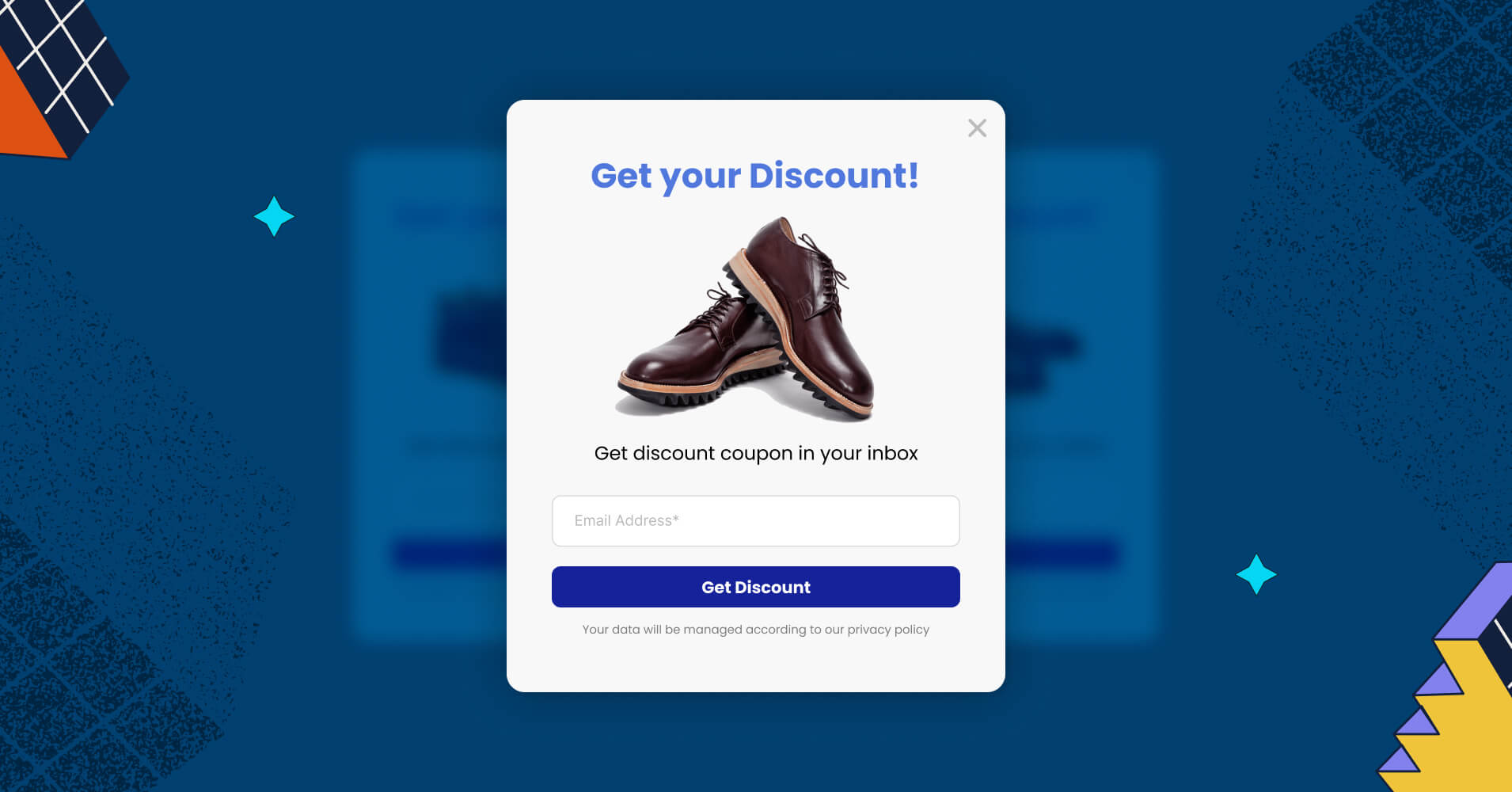 "You are out of business if you don't have a prospect– Zig Zigler."
Mr. Zigler implies that If you don't have potential customers or leads (prospects), you won't be able to sustain or operate your business successfully. Prospects are like the lifeblood of any business– without a continuous flow of prospects, business dies.
So, how would you grow your prospects and keep your business alive?
Well, the straightforward answer is Lead generation. You need to generate leads to power your business in the long run.

To do so, the most popular and effective way to generate leads is through lead capture forms. It helps to capture the personal information of your prospects so that you can build a sustainable business relationship with them.
So today, our discussion will be around some of the best lead capture forms in business, and yes, we'll learn how to create impactful lead capture forms for your business effortlessly.
Before diving deeper, let's recap the basics.
Fluent Forms is the most beginner-friendly form builder. Download now and start crafting beautiful forms FREE!!!
What is lead capture
Lead capture is a common term in marketing. It is a clever way for companies to gather information about individuals who are interested in their products/services and the potential to become future customers.
There are multiple ways you can create a lead capture. However, the most popular and smartest way is creating a strategic Form. This form offers your customers the opportunity to submit their personal information like their name, address, contact details, etc.
So, where will you set your lead capture? Well, you can set your form on your brand's website, social media channels, and even blog posts.
What is lead capture form
Simply put, a lead capture form is a tool that helps gather potential customers' information in exchange for an offer or content.
It is like you are offering a special discount or resourceful materials that attract your ideal customers. And Then you set up a lead-capture form on your website and require visitors to fill up the form in order to get the discount or access the content.
These lead capture forms are common when promoting ebooks, case studies, webinars, etc. When customers truly find your offerings valuable, they willingly provide their personal information through the form to access the offer.

Why use lead capture forms
Lead capture is essential for any business selling products or services. Let's see some more points on why lead capturing is crucial:
It helps establish and expand a strong customer base.
It helps to gather information from potential customers to contact them later, share product details, and encourage purchases.
Lead captures serve as effective marketing tools
Building a database of leads over time provides a valuable asset for long-term business growth.
Lead capture helps you track the performance of your marketing efforts.
What makes the best lead capture forms
The best lead capture forms need to instantly attract website visitors' attention to capture them as leads. It should shortly inform the visitors of what value they'll get in exchange for filling out the form.
So, to make your form effective, you should include the following elements in your lead capture form:
A catchy headline
A strategic call-to-action (CTA)
Contact fields
A relevant image
According to your needs, you can also include the following:
Different copies
Social proofs
A video
Badges
Testimonials
Cybersecurity trust logos, etc.
7 best lead capture forms you should try
All the 7 best lead capture forms we listed here are unique and serve different purposes. Let's explore them.
1. Nail Patel– Instant Hook
Nail Patel tops our list and you will know why in minutes. Who's Nail Patel by the way?
Nail Patel is one of the most famous digital marketers and he provides top-notch digital marketing services worldwide.
As soon as you land on Nail Patel's website, and you know a bit about SEO, you will be enchanted by the magical lead-capturing process. And eventually, you will happily submit your personal information to Nail Patel's disposal.
The way Nail Patel hooks and engages the visitors in the process couldn't be any better.
Let's explore them individually with the following images–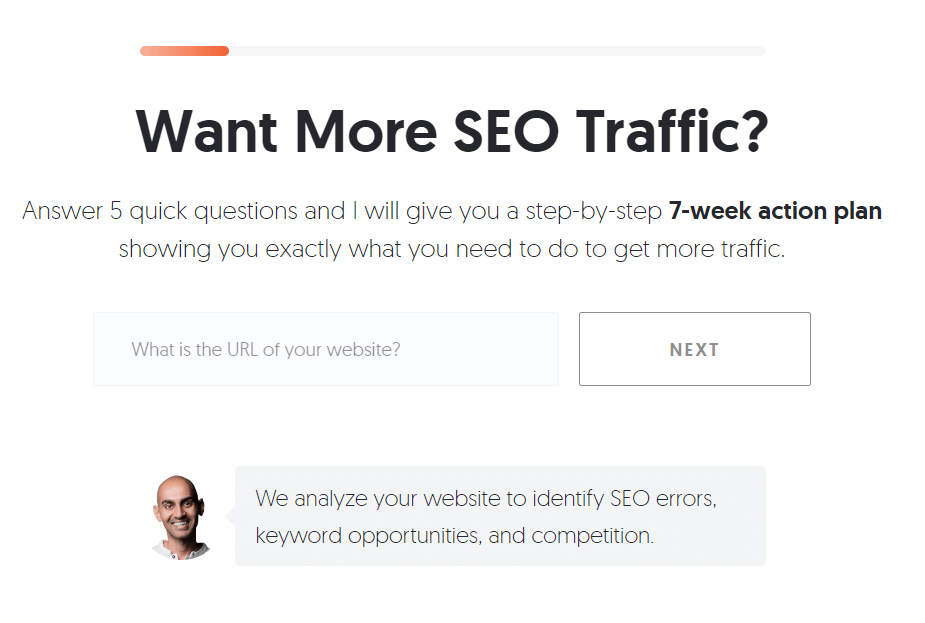 The lead-capturing process starts with a very simple but effective question– Want More SEO Traffic?
Who knows the importance of SEO, won't be able to overlook this question. This is not just a question, it is offering to analyze your website for free. Who doesn't want to grab such an interesting offer?
Now look at the personalized copies that briefly describe what, why, and how. You will feel like Nail Pate is directly talking to you and he's making a direct effort to grow your business.
Additionally, he adds a tricky image of his face as a "Chathead" that gives a sense of trust and makes it more like a real-time conversation.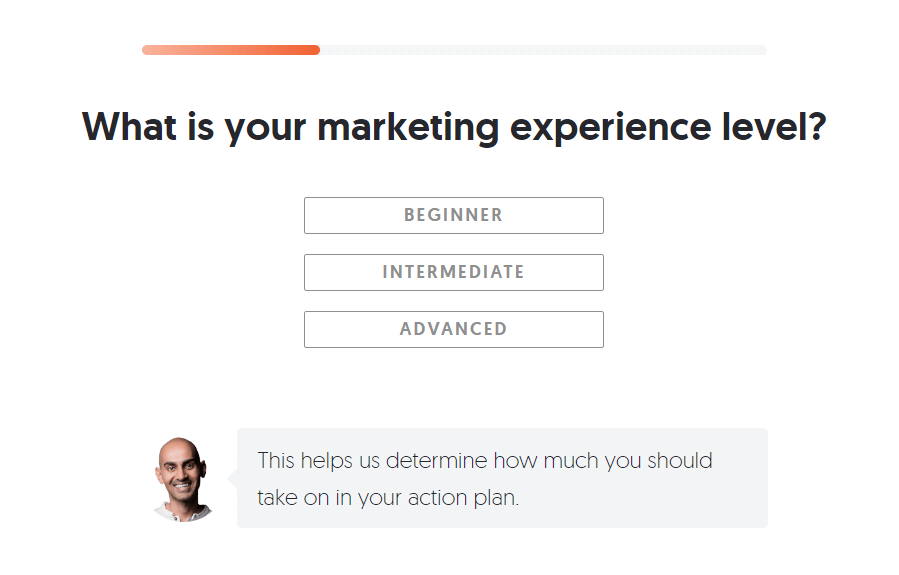 In this stage, he's sorting out the audience by asking the level of marketing. This way he will be able to connect the leads later according to their level.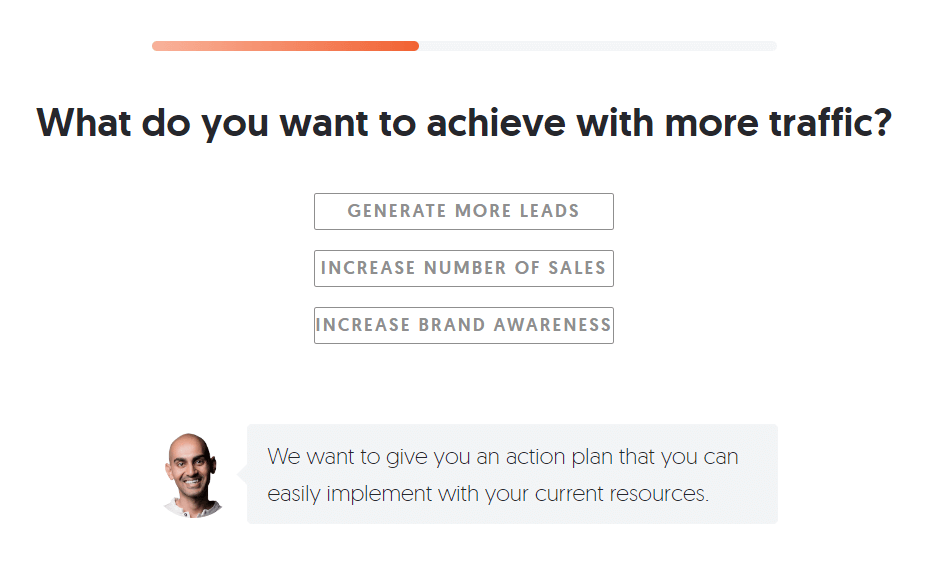 In this stage, he's clarifying what you certainly want. By knowing this he will be able to pitch his services more accurately and properly.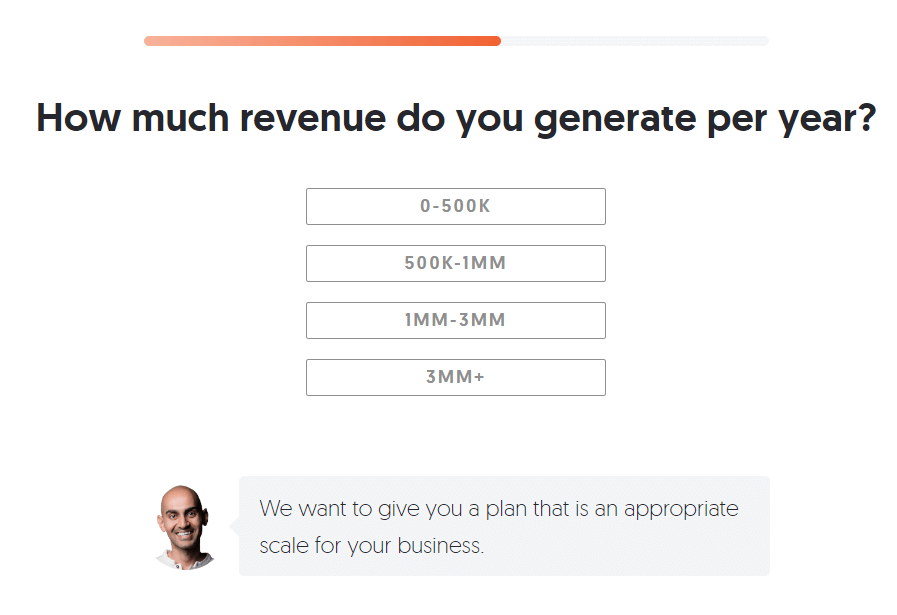 A strategic question asked here, this will help Nail Patel assume your business size and potential.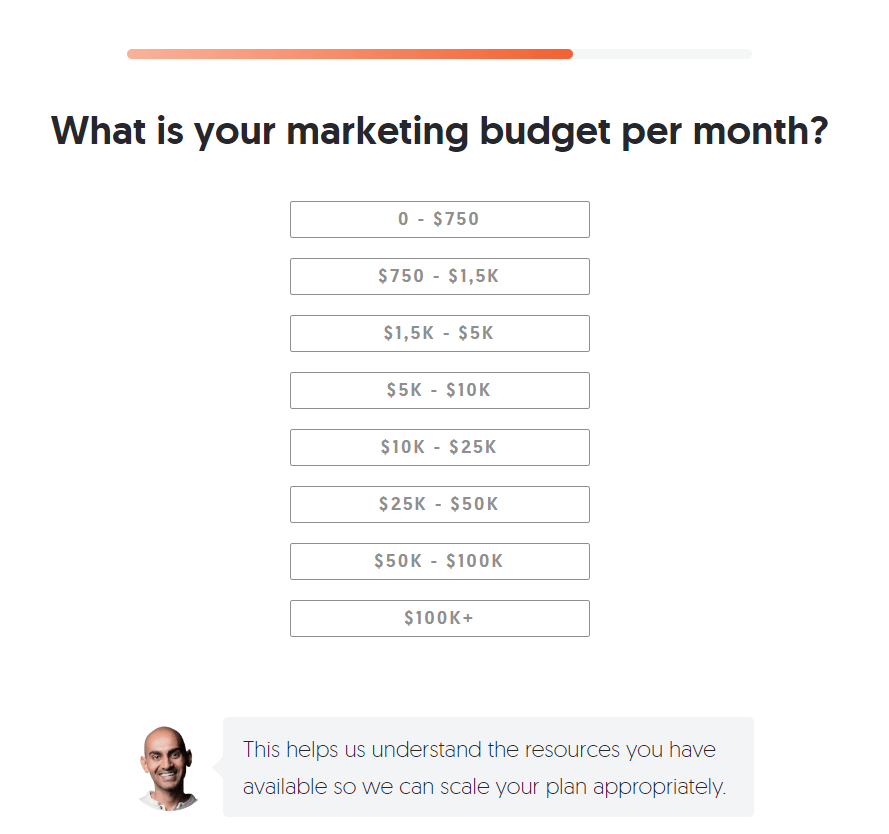 An obvious and straightforward question asked.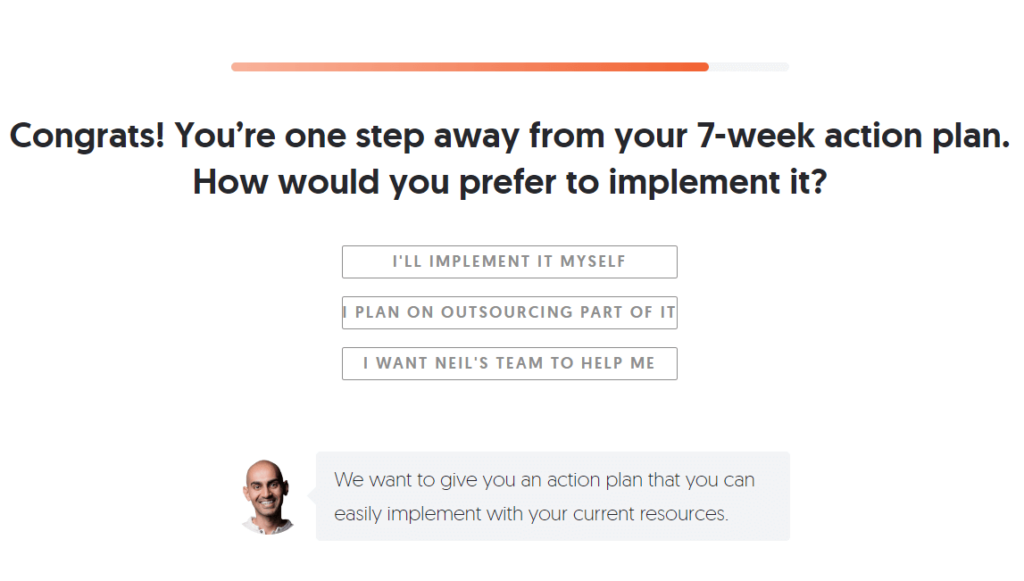 And here he gives a sense of flexibility that you can make it happen yourself or get connected with Nail Patel.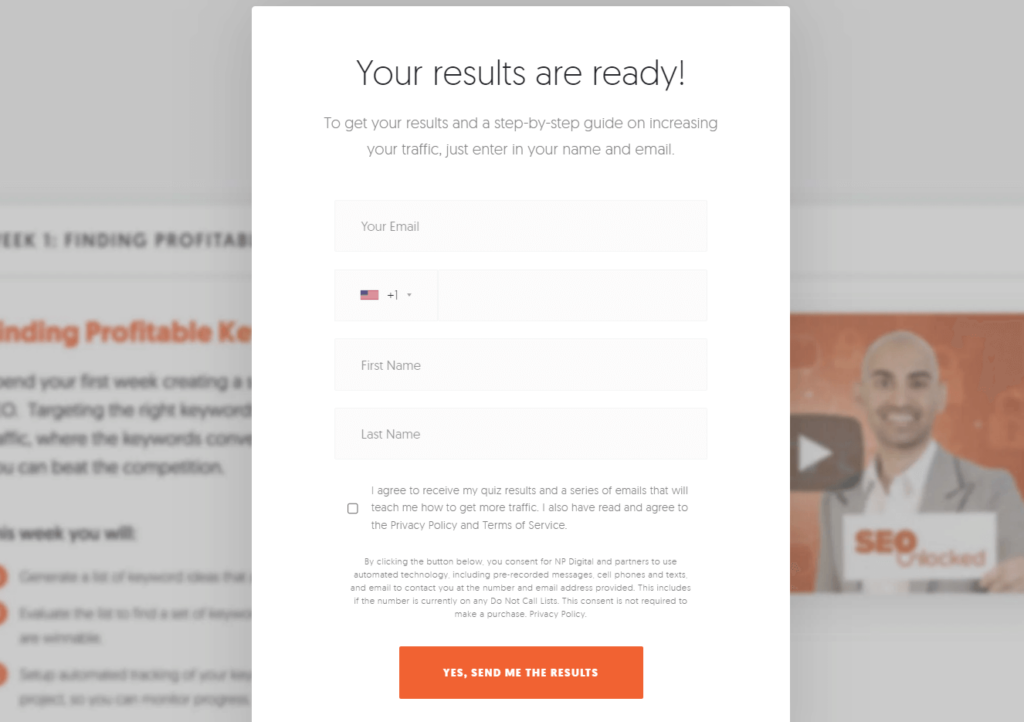 Consequently, you are at the last stage where you need to submit your contact details.
Why?
Because you wanted a free website analysis and the result is here. Fill up the form with your information and click "YES, SEND ME THE RESULTS". What an amazing and smooth way of inbound lead generation, right?
2. Zebra– Gamified Approach
Zebra is one of the best insurance industry leaders and it has charming lead capture forms. They not only have excellent landing pages, but the approach to capturing information is exceptionally well thought out.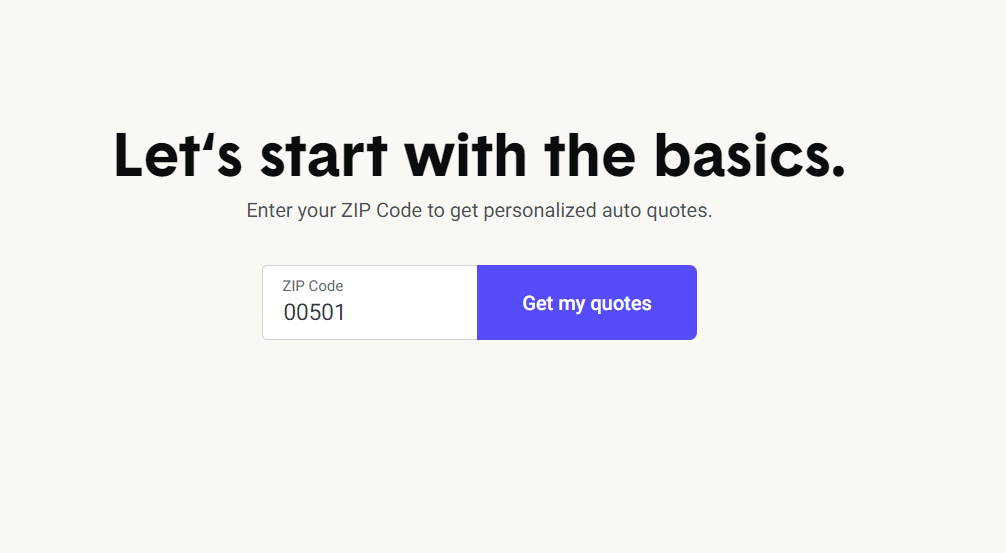 Once you've entered some basic information– the ZIP code, Zebra 'gamifies' its lead capture form by enhancing the accuracy of your insurance quote as you enter more information.
When you respond to an additional question, a percentage meter increases in real time, prompting you to answer more questions.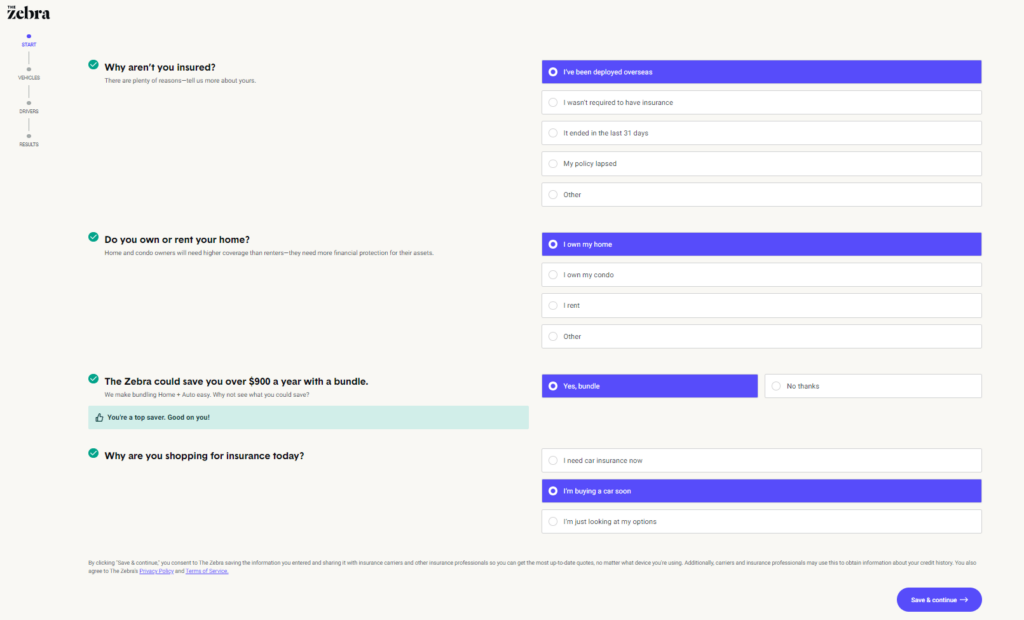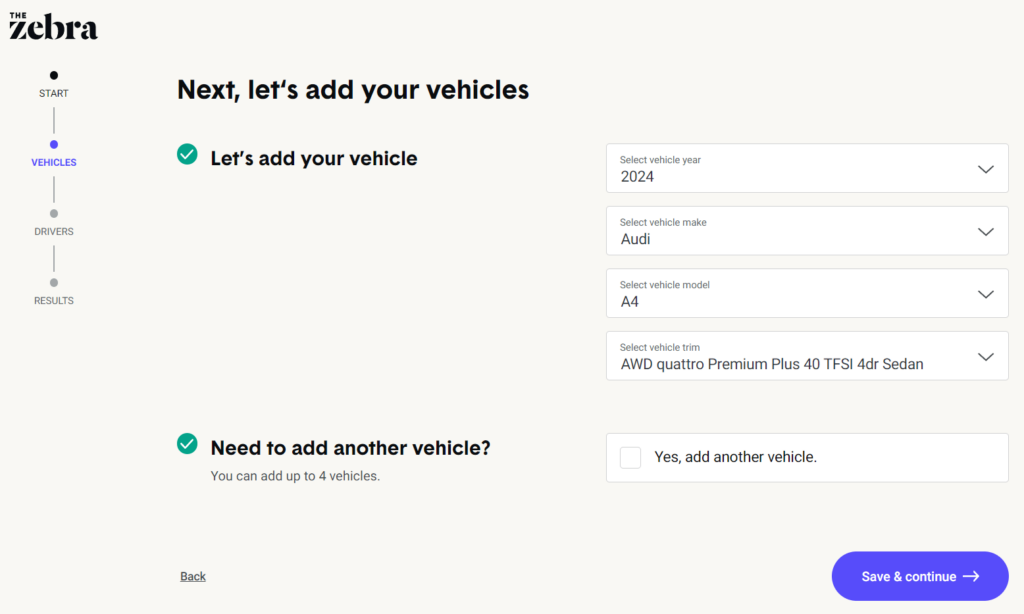 As the insurance industry is a complex business, the form is a bit long. But it simplifies things for its audience.
The form has a clean and user-friendly interface that ensures users don't get overwhelmed. They ask strategic questions step-by-step, make it easy for any visitors, and capture them as potential leads.
3. HubSpot– Minimalistic
While HubSpot's Website Grader might look like a simple tool, this is really a lead generation form in camouflage. What makes it great is that it only asks for two pieces of information before it offers you value.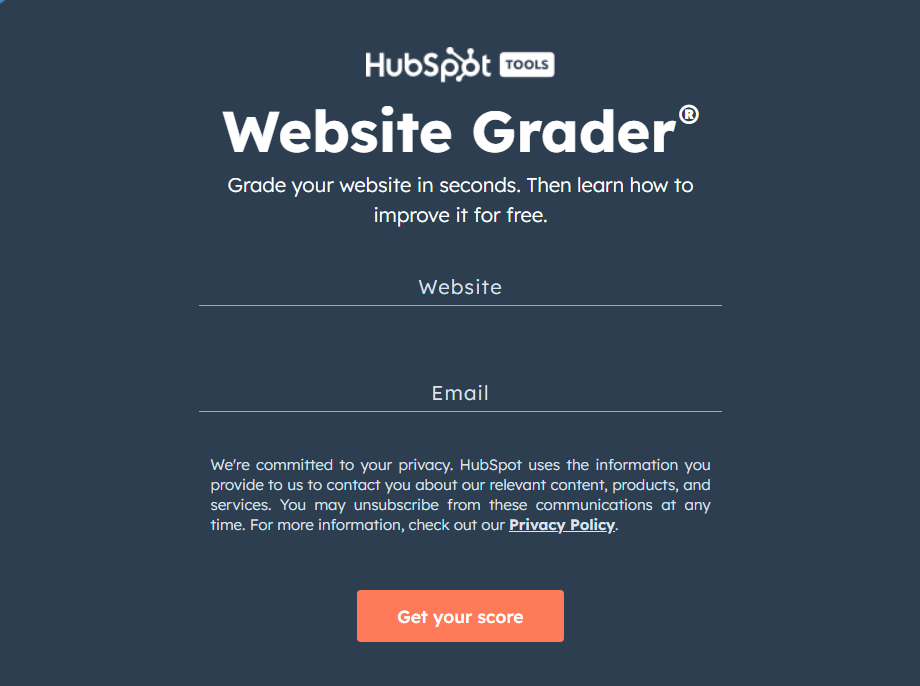 After you've entered your website link and email address, you will receive a personalized website audit and the site's performance data.
If you closely analyze the form, you can see that the form is super simple and the copies are clear and concise. Also, they prioritize and highlight their data privacy concerns at the bottom of the form giving visitors a sense of data protection.
4. ActiveCampaign– Personalized
ActiveCampaign is a big name in the digital marketing industry. It offers effortless email marketing and automation services. And yes, it has one of the most captivating lead capture step forms.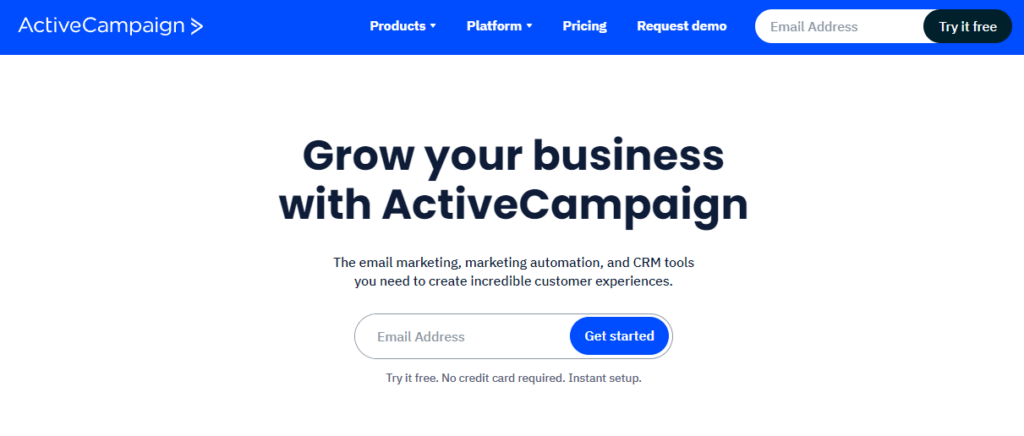 As you land on their website, you will immediately notice a hook that asks you to put your email address and Get Started with no credit card required.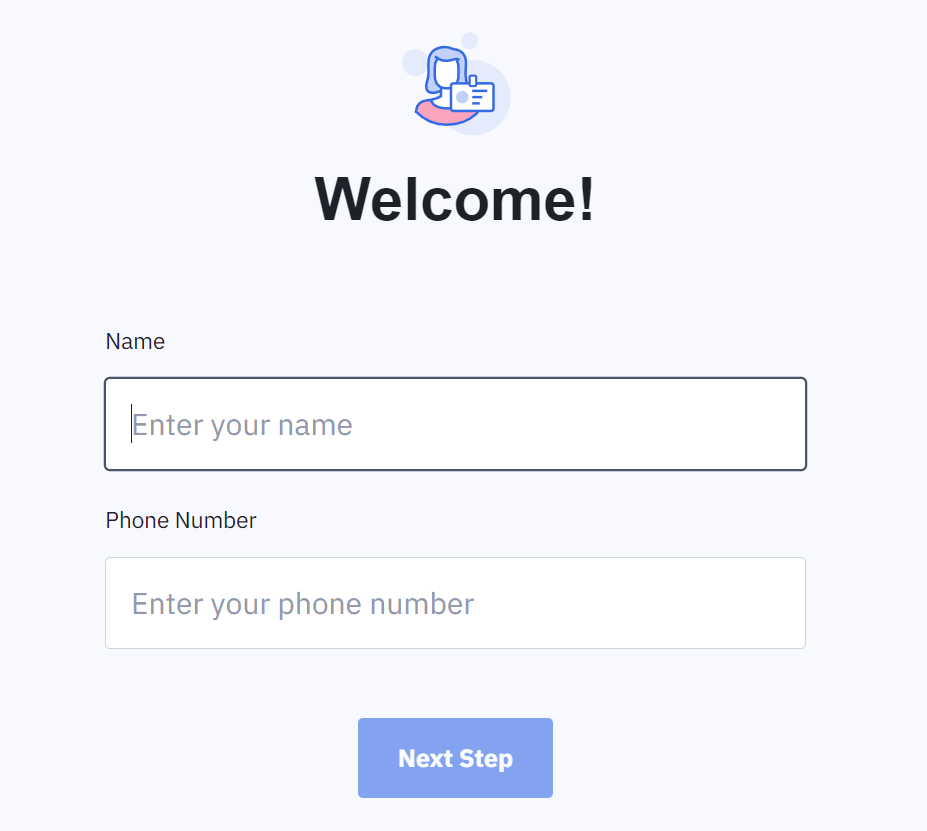 As you get started with your email, the form starts talking to you with a big "Welcome".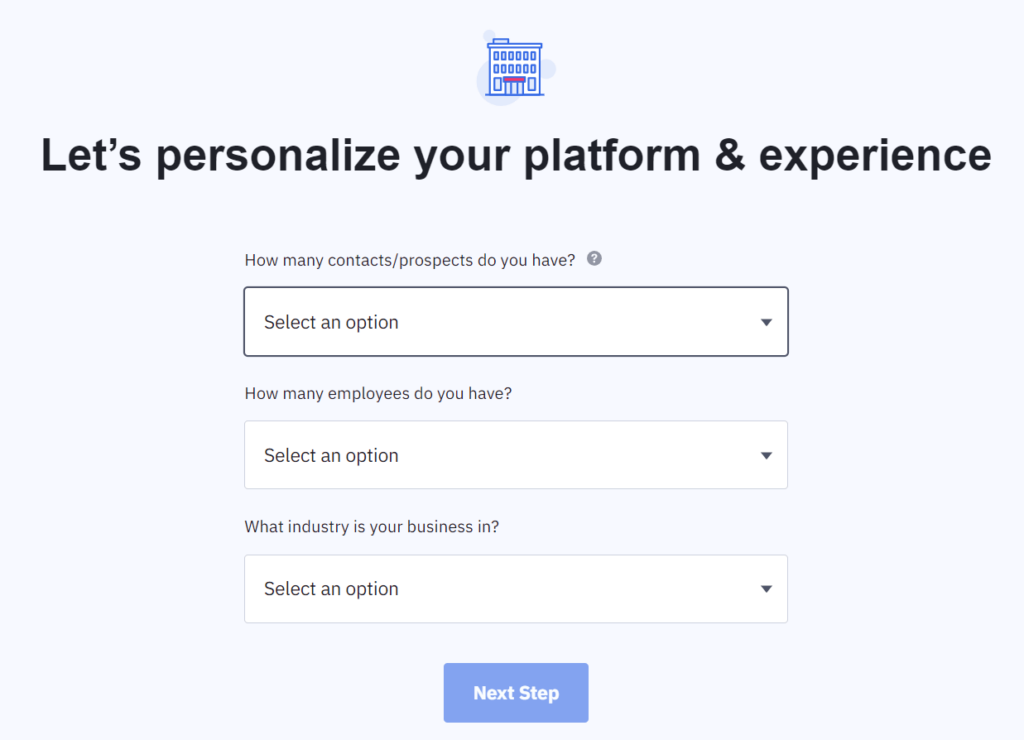 Upon completing the previous form, it starts personalizing your experience. No hide and seek, it directly asks you "Let's personalize your platform & experience". Simple & effective copy, ha?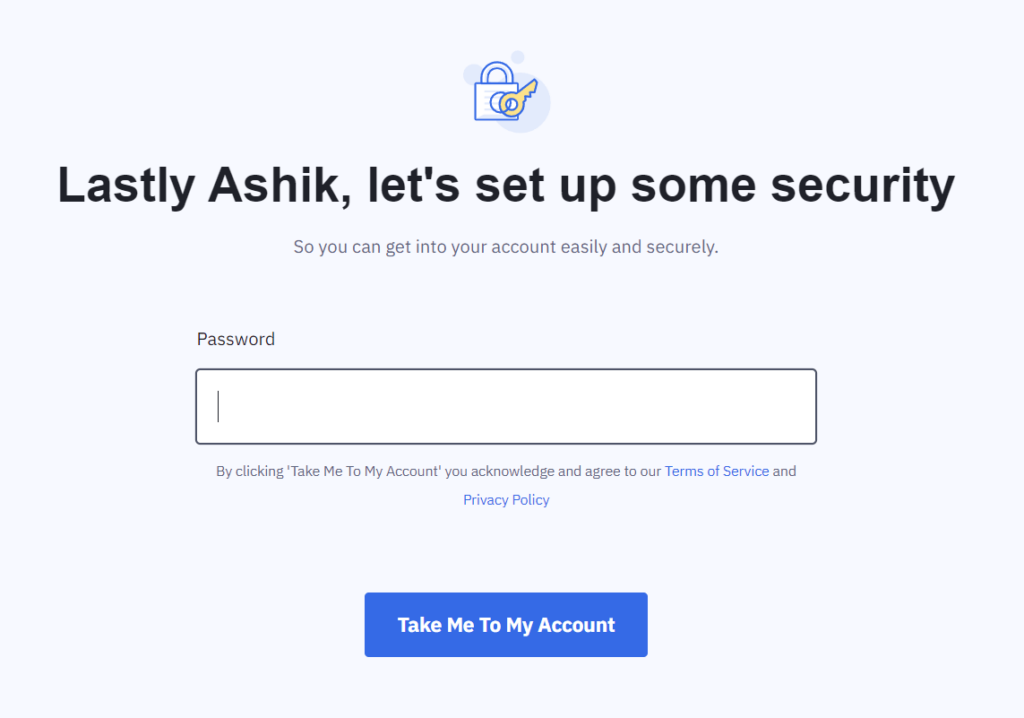 Finally, it calls your name! And what a nice way to ask you to set up your password.
What makes ActiveCampaign's form the best lead capture form is that it takes you through multiple steps but you don't feel bored at all.
5. Moz- Give and Take Approach
If you know a bit about SEO, you must have heard about Moz before. Moz is a popular SEO service provider and one of the pioneers in this industry.
Whenever it comes to digital marketing, Moz has a lot to follow. No exception when it comes to the best lead capture forms. Let's explore the form.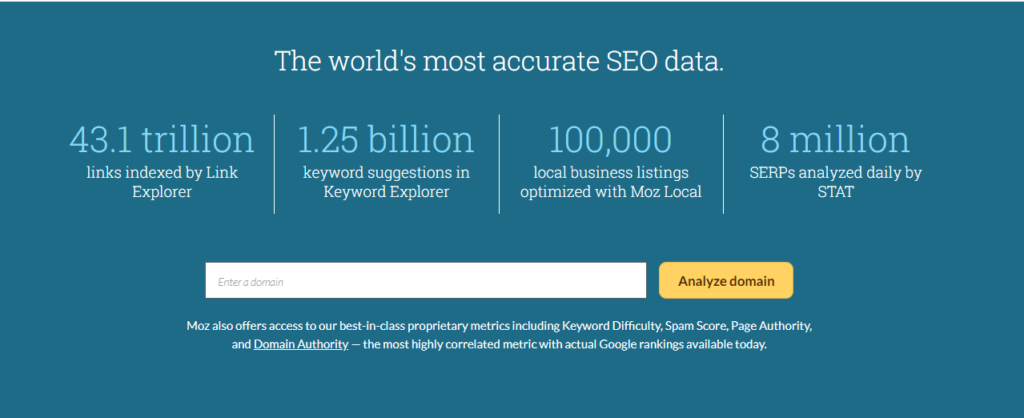 Moz starts with a powerful statement– The World's most accurate SEO data. Then they tempt you with some numeric data that drives you to analyze your website too.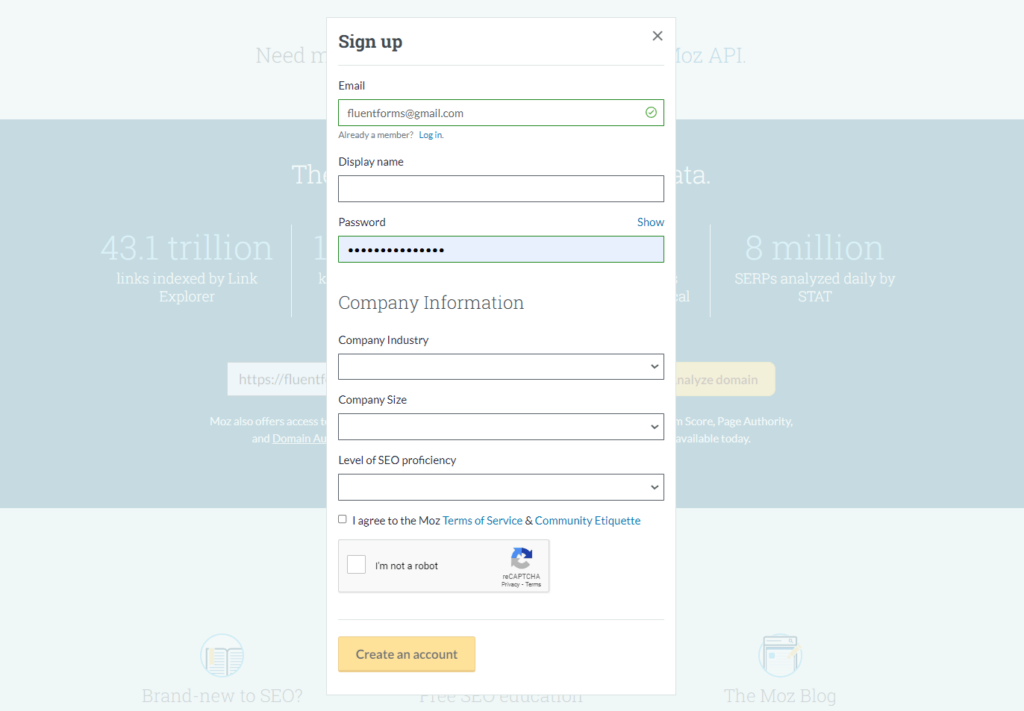 Once you enter your domain, it asks you to fill up a pop-up form to create an account and get your result.
In the form, they've used seven different fields that help better understand their audience. One more thing worth noticing, they use a Google reCaptcha in the form that helps Moz to prevent any contact form spamming.
6. Zoho– Unskippable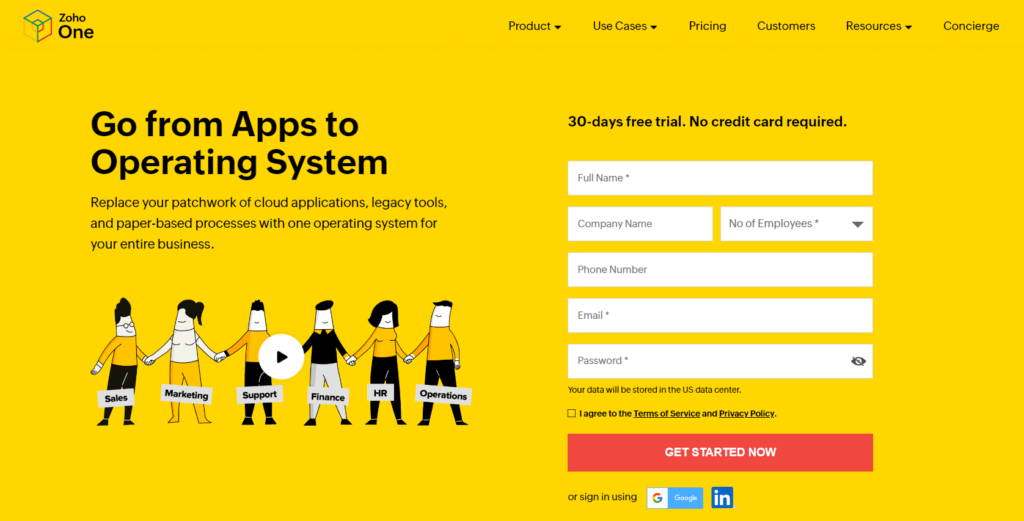 Zoho is another familiar CRM software among marketers. Zoho created one of the ideal lead capture forms. Why is it ideal?

Because it includes a lot of captivating elements on the page. It includes a nice vibrant page maintaining the brand's theme. A video is on the left side of the form and engaging copies.
What makes it great is its well-thought inclusion of such elements. Sometimes we're not convinced enough to fill up a form, but Zoho adds a video that effectively influences you to get started immediately.
The bounce rate of such lead capture forms is very low and that's why Zoho is on our list of the best lead capture forms.
7. Eharmony– Best sorting
Eharmony is a popular dating site. People visit here looking for love and it's difficult for Eharmony to capture ideal customers.
However, a great form design starts with knowing the audience and what they are looking for before they start filling out a form. And Eharmony mastered this concept.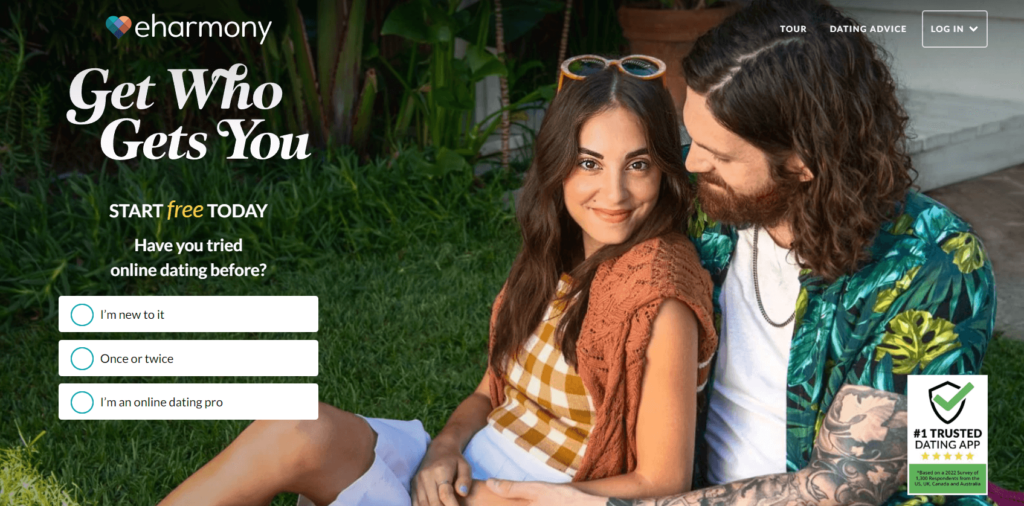 To maximize the number of users, Eharmony highlights the free aspect of signing up. It then removes friction by using a multi-step form design to get the session started.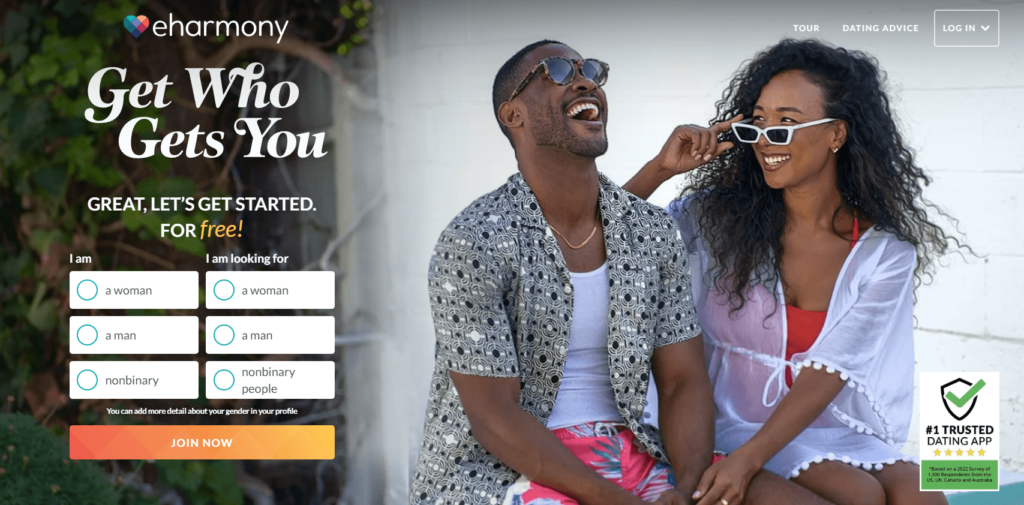 With the perfect images in the background, it introduces an excellent form and copy that immediately attracts users to get started.
The process of sorting out the visitors is super effective and engaging indeed.
Also, did you notice a trust badge in the right corner? It shows Eharmony's trustworthiness and people love such elements on the web.
Congrats! We're done with exploring our best lead capture forms. But, aren't you excited to know how to create an ideal form effortlessly for your business?
Well, we are excited to discuss how you can create your lead capture form quickly using a lead generation tool.
Enjoying this article?
We regularly publish helpful content on our blog. Subscribe to get them delivered straight to your inbox.
We won't spam you. You can unsubscribe whenever you want.
Create the best lead capture forms for your business
In today's business arena, where customer attention is fleeting, capturing leads is integral for business success. Lead capture forms serve as powerful tools that enable tons of business opportunities.
Creating a perfect lead capture form for your business requires careful planning, strategic thinking, and an understanding of your target audience's needs.
To create a form smoothly and flawlessly, you just need only one tool– Fluent Forms.
Here's a step-by-step guide on how to craft a lead capture form with Fluent Forms that truly shine.
Fluent Forms– An irreplaceable lead capture tool
Fluent Forms is an integral lead capture tool that empowers you to harness the potential of your website visitors and transform them into valuable leads.
Let's practically create the best lead capture forms in 5 easy steps–
Step 1: Install the Fluent Forms Plugin
All you need to do is follow the process below:
First of all, access your WordPress dashboard.
Navigate to the "Plugins" option (left menu bar)
Select "Add New" from the Plugins menu.
In the search bar enter "Fluent Forms" as your search query.
You'll then notice Fluent Forms listed among the results.
Click on "Install"
Once the installation is complete, click on "Activate" to activate the Fluent Forms plugin.
Certainly, Installing Fluent Forms is like installing any other WordPress plugin.
Done with installing Fluent Forms? Now you are all set to build your first lead capture form.
Step 2: Create a new form
Just follow the steps below to start creating your form–
Head over to your dashboard.
Locate On the left-hand side menu and click on "Fluent Forms.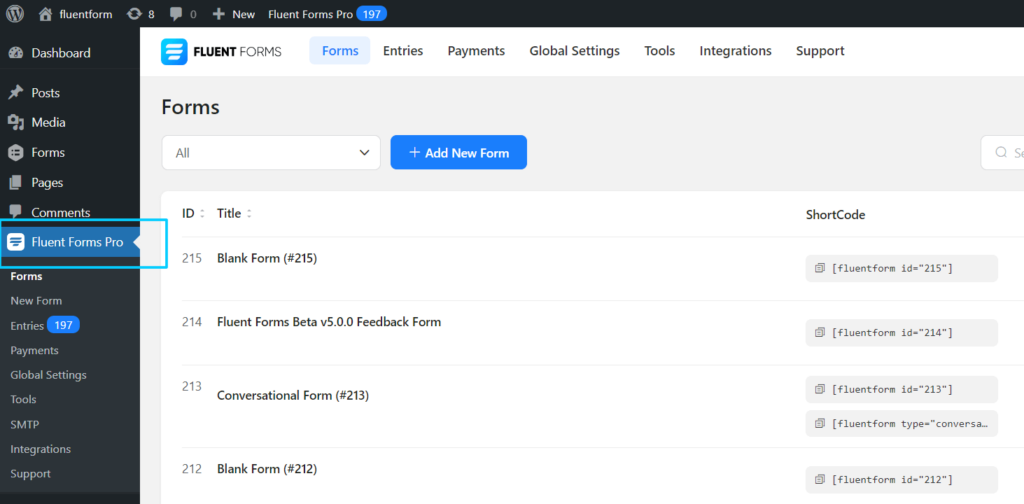 "Within Fluent Forms, you'll find the "Add New Form" button. Click on it to start creating your form.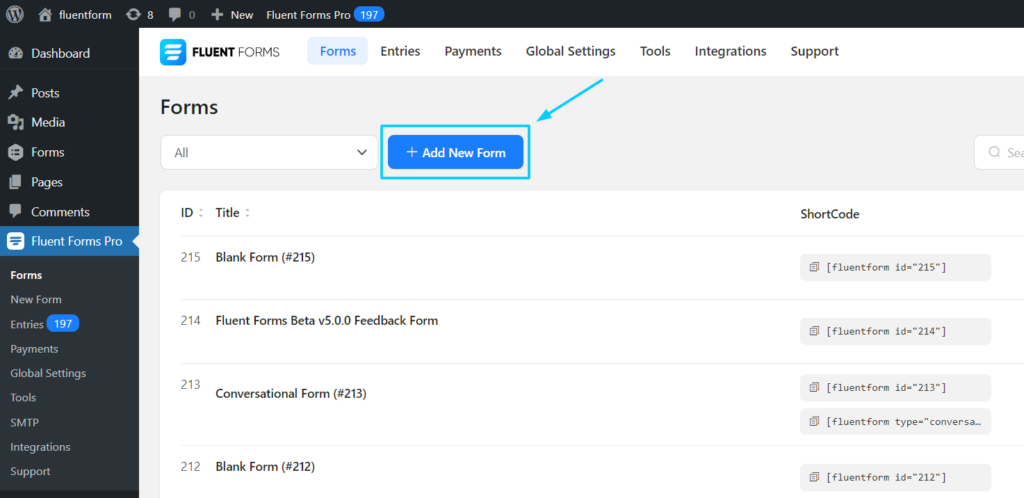 Clicking "Add New Form" will show you three distinct options to choose from-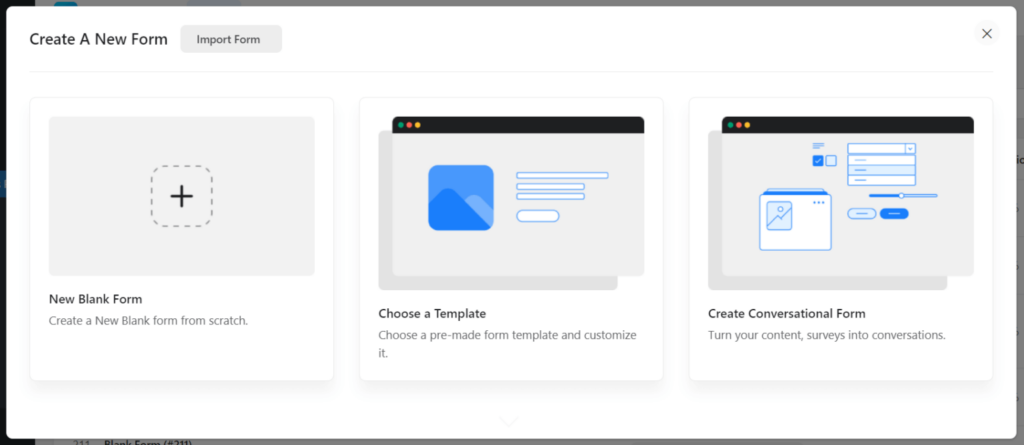 New Blank Form: Start from scratch and build your form to your exact specifications.
Create Conversational Form: If you want a more interactive and engaging form, this choice lets you create a conversational form.
Choose a Template: Explore a range of pre-designed form templates
If you opt for the "New Blank Form" option, you'll find an interface where you can start designing your form from the ground up.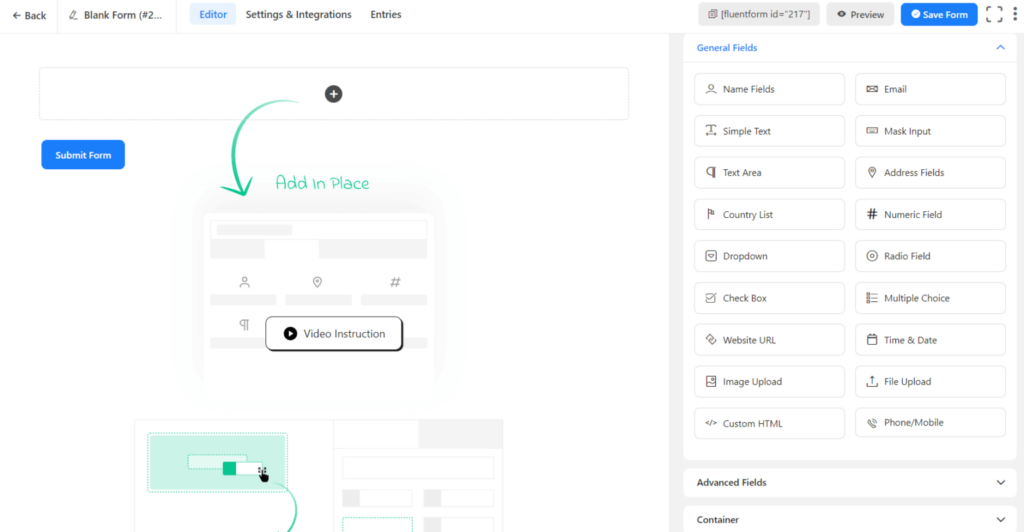 Step 3: Add fields and customize your lead capture form
Adding fields in your lead capture form is simple and easy. Fluent Forms has 50+ input fields that come within 4 different categories; General Fields, Advanced Fields, Container, and Payment Fields.
To create a lead capture form, let's start with the basics. We will add the Name, Email, Phone, and address fields first.
You can customize these fields as far as your needs.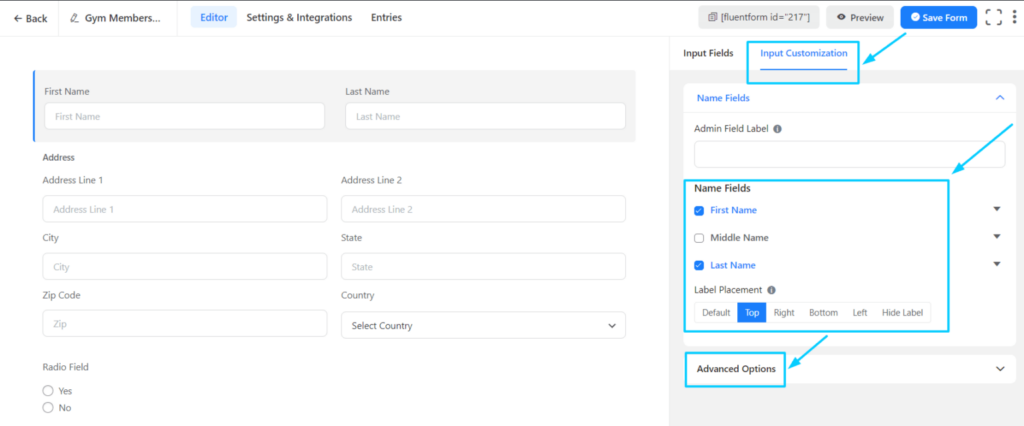 Don't forget to utilize advanced options to make your form more dynamic.
Step 4: Design your lead capture form
Once you include all the necessary fields in the form, you have the option to preview and design.
Find the preview button just beside the "Save Form" button.

Upon clicking the "Preview" button, you will have an interface with options to design your form.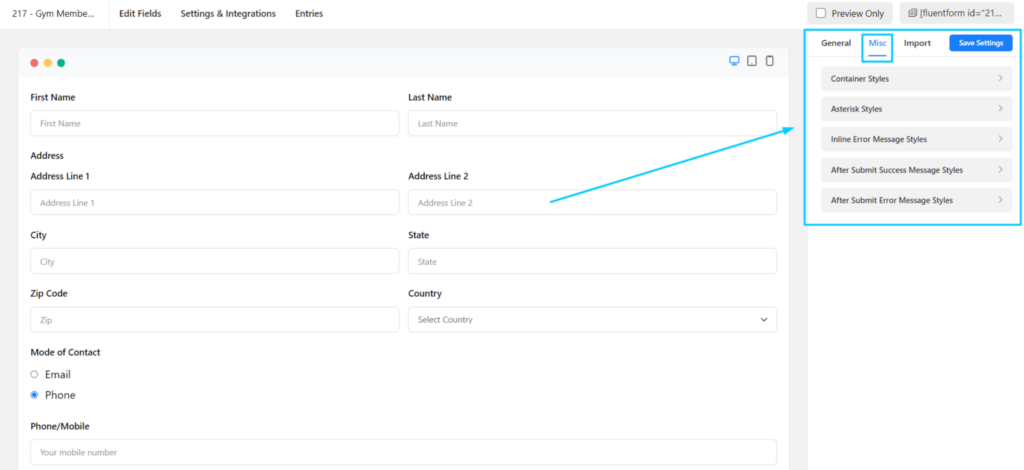 You have full access to customize your form like changing your form's style, the container's color, the margin & padding, the asterisk style, the after-submit message style, and many more.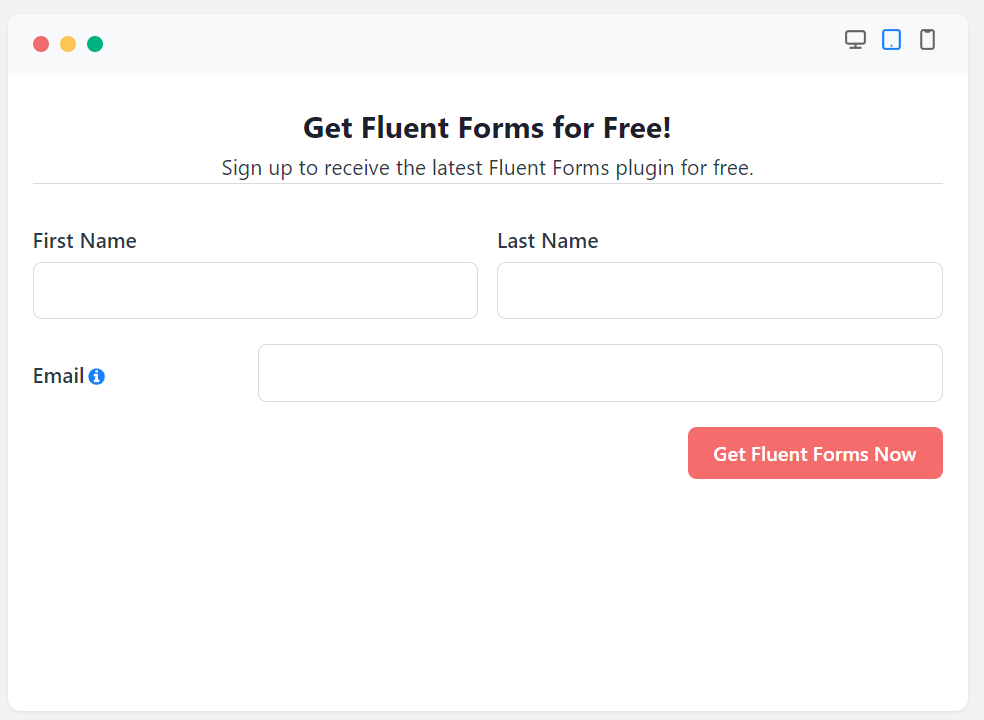 Once you are done with designing your form, now you can publish your form on any page of your website or maybe you want to create a landing page.
Moreover, you can effortlessly share your form outside of WordPress.
Step 5: Publish your lead capture form
There are multiple ways you can publish your form. One way is to just copy the shortcode and paste it to a page or post.
You can also utilize the landing page feature, or as mentioned earlier, you can also share your form outside WordPress.
To publish your lead capture form on a page, you need to go to "Pages" from your WordPress dashboard.
You can add a new page or you can publish it on an existing page.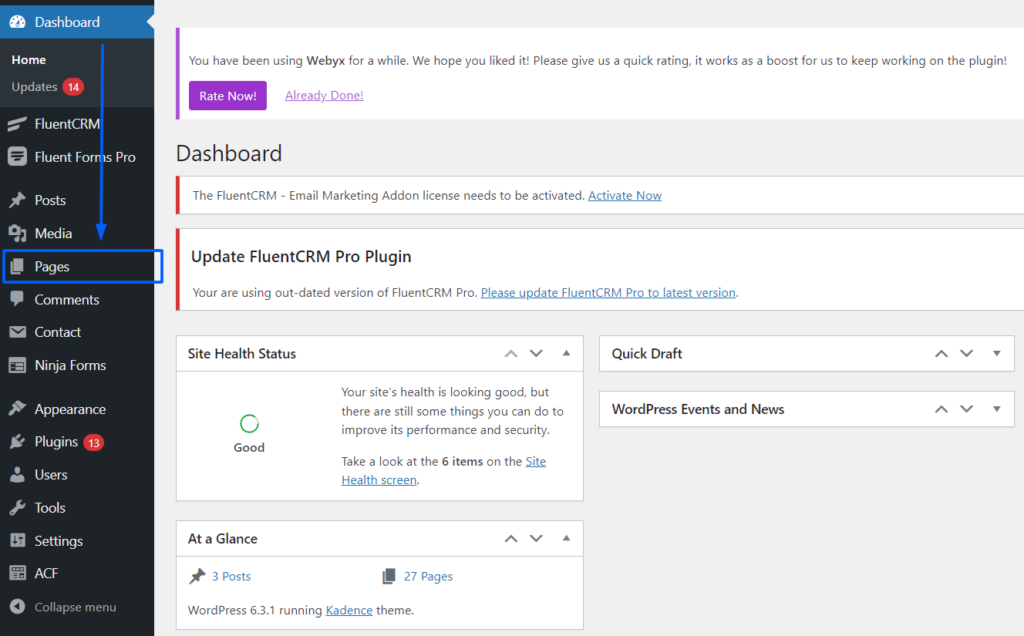 On your page, insert your form's shortcode.

Once you set your shortcode, your form is all functional.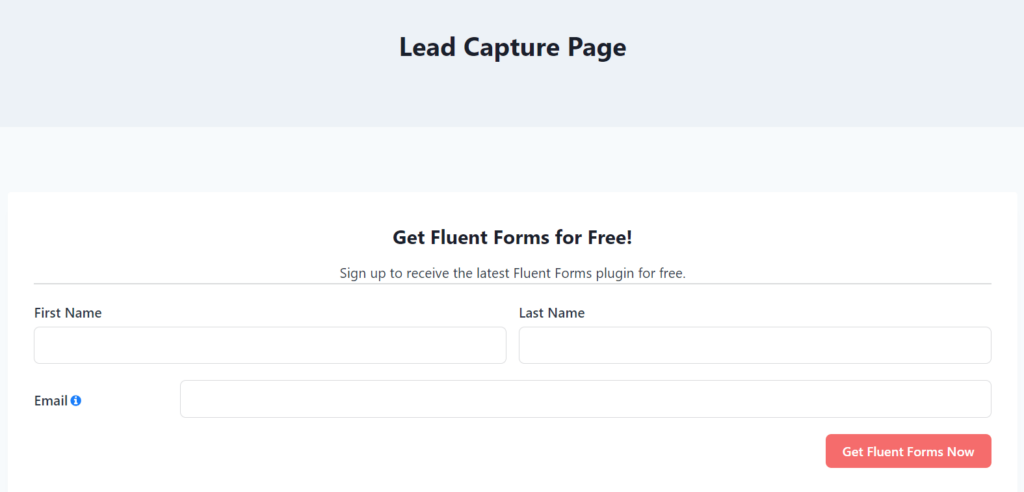 We're done with the process of crafting the best lead capture forms with Fluent Forms.
As we tried to give you a comprehensive guideline, we should not overlook one more aspect– the best practices for creating a lead capture form.
Lead capture form best practices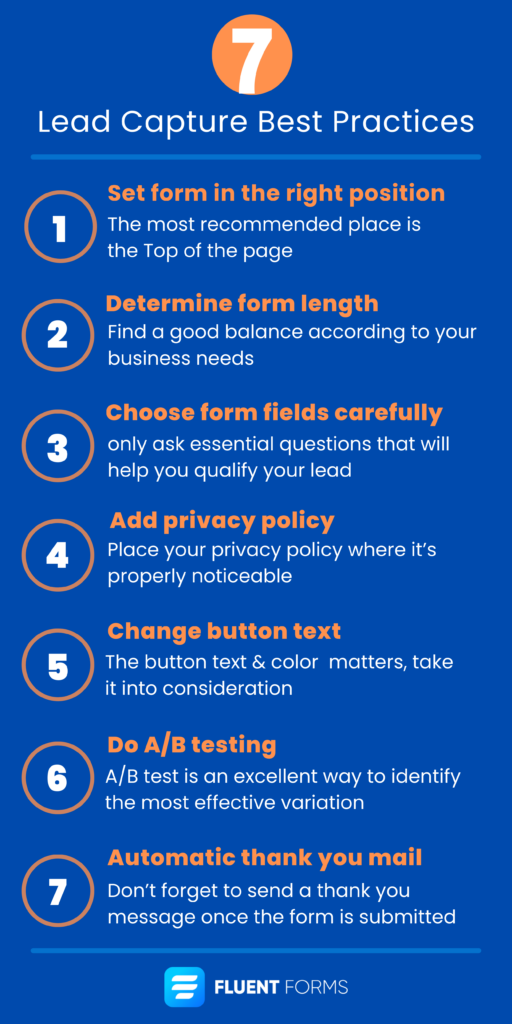 Here are 7 best practices you should know when it comes to lead capture form building. Let's discuss them briefly.
1. Set your form in the right position on your landing page
There's no rule that you should follow religiously. However, the most recommended place is the Top of the page.
Because if you set your form on the top of the page, it needs no scrolling at all. Visitors come to your landing page and immediately understand the intent of the page easily.
However, what's important is your business needs. Set your lead capture form according to your needs.
2. Determine your form length
Certainly, the form length is the biggest concern. The length of your form creates a tradeoff between the quantity and quality of the leads you get.
Shorter forms usually generate more leads as they need less time to fill up. But, your leads from short forms vary widely in quality.
Longer forms require more time to fill up which may get you fewer leads. However, the quality of leads is better with longer forms.
So, when creating your lead capture form, find a good balance according to your business needs.
3. Choose what fields to add to your form
Whatever your form's length is, the best practice is to only ask essential questions that will help you qualify your lead and reach out to your customer later.
So, you should add as few fields as possible to your lead-capture form. This will significantly boost your conversion rates. Also, you can always ask more questions after the lead enters your funnel.
4. Add your privacy policy
According to the laws in the United States, European Union, Canada, and Australia, you must have a privacy policy when collecting personal information. These laws cover sensitive information like the full name and mailing address of your visitors.
Wherever your form is, you should place your privacy policy where it's properly noticeable. It puts your prospective customers at ease if they are confused about sharing their information.
There's no certain rule as to where you should place your privacy policy, but commonly companies place it above the Call-to-action button.
5. Change your submission button's text
The last crucial element of your lead-capture form is the submission button. Usually, the default button text is "submit." However, this isn't the best.
A study conducted by HubSpot shows that a button labeled with "Submit" has lower conversion rates.
The research concludes that the top-performing take-ups are "click here" and "go," which have 5% to 12% more conversions than the "submit" button on the form.
Moreover, it is not only text that matters. The button color is also a fact that you should take into consideration.
6. Do A/B testing
Conducting A/B tests of your lead generation effort is an excellent way to identify the most effective variation of your lead capture form's design, copy, and button. That's how you can get better conversion.
Experimentation often helps to understand your strategy better and find a better approach for your business.
Keep in mind that when you A/B test your form, make sure that you test one element at a time. For example, if you're testing the color and text of your submission button, don't simultaneously test the button size or anything.
7. Send an automatic Thank You mail
You are using a lead capture form for multiple reasons. Whatever your purpose is, don't forget to send a thank you message once they hit your submit button.
In this case, the autoresponder comes in handy. Form builder like Fluent Forms has this functionality and you can utilize such an excellent feature. This not only gives your prospects a great experience but it helps initiate a great relationship at the right moment.
Final thoughts on best lead capture forms
In the digital landscape, lead capture forms are essential for businesses. They help to build a strong customer base, nurture leads, and increase conversions.
Throughout this article, we've explored their significance, and components of effective forms, and showcased real examples.
Now, you grasp the essence of mastering lead capture for business success. Armed with Fluent Forms, you're ready to create some of the best lead capture forms for your business.
Thank you for being part of this quest. Feel free to share your thoughts in the comments below.