How to Save Your WordPress Forms from Spam
Inqiat Ahsan Reza
. December 24, 2021
. 6 minutes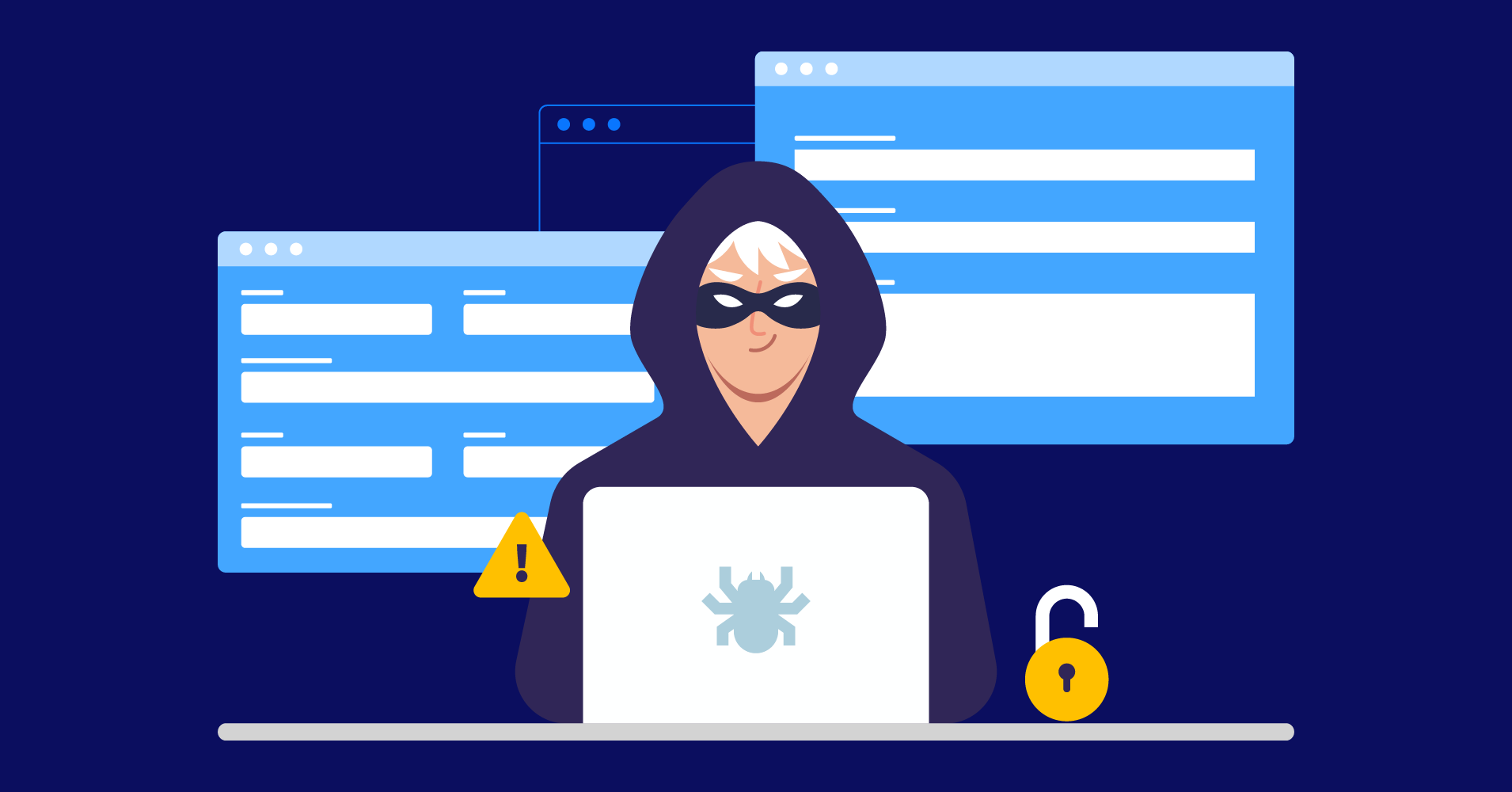 Spammers are the worst nightmare for any website owner. No matter what your niche is, spambots are something you have to deal with. The hassle is real, and the cost is often unbearable. Spammers can flood your database/inboxes with harmful links and useless messages. If you want your site to be smooth and secure, you must know how to save your WordPress forms from spam. But before we jump into the skull session; do you know what a spambot is and why they spam your forms?
Fluent Forms is the most beginner-friendly form builder. Download now and start crafting beautiful forms FREE!!!
What's a spambot
Spambots are nothing but computer programs built to automatically submit false information to your web forms like email signup form or contact form. They always look for ways to take over your server, email addresses to spam people. What's even worse is they might steal your email list to spam a fresh bunch of people.
Why do they spam your WordPress forms
Roughly speaking, spam is any unwelcome or inappropriate message that's sent out to a large number of users. Usually, it involves irrelevant backlinks, unwanted product advertisements, and more sinister things like malware attacks.
Encyclopedia by Kaspersky shows that a person who reads 10-20 emails per day may receive 160-180 spam messages and spend 5-6 hours per month just deleting them. Did you know In 2019, Internet operators lost $55 million from the damage caused by spam?
Needless to say, one should know how to protect WordPress forms from spam to keep balance in the internet world.
How to save your WordPress forms from spam with free tools
In this short read, we're going to show three easy and effective ways to save your WordPress forms.
reCAPTCHA
Sure, saving your web forms from spam is simpler with the right form builder. You have a plethora of options to try on your form to make it more secure, but reCAPTCHA is still the best in terms of simplicity, offered by Google, which is completely free. It detects human visitors by using puzzles or identifying their behavior while they're on your site.
To add reCAPTCHA to Fluent Forms, you need to have a site and secret key from Google, which you can generate within a minute. Firstly, go to Google reCAPTCHA website, sign in with your Google account. Now click on the admin console button on the top right corner of the page.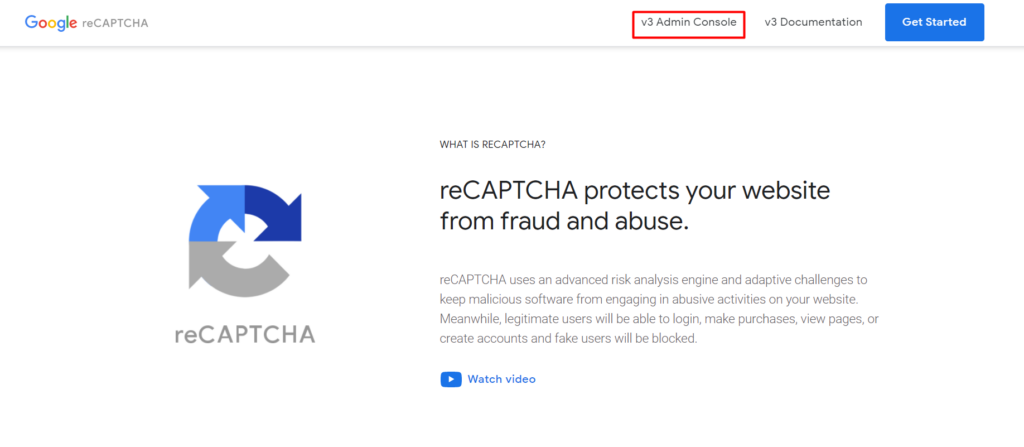 Register your site by defining a label, choosing the version, and adding the domains you'll be deploying reCAPTCHA in.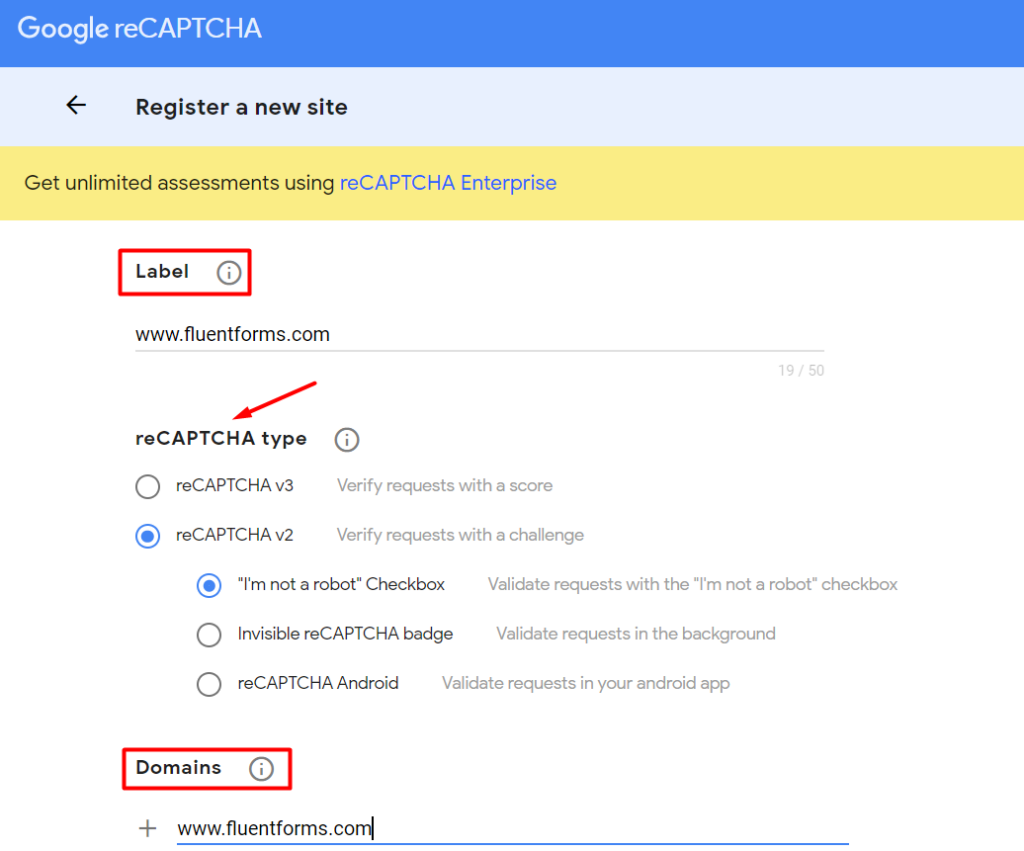 The next page will provide you with a site key and a secret key, copy and keep them for future uses.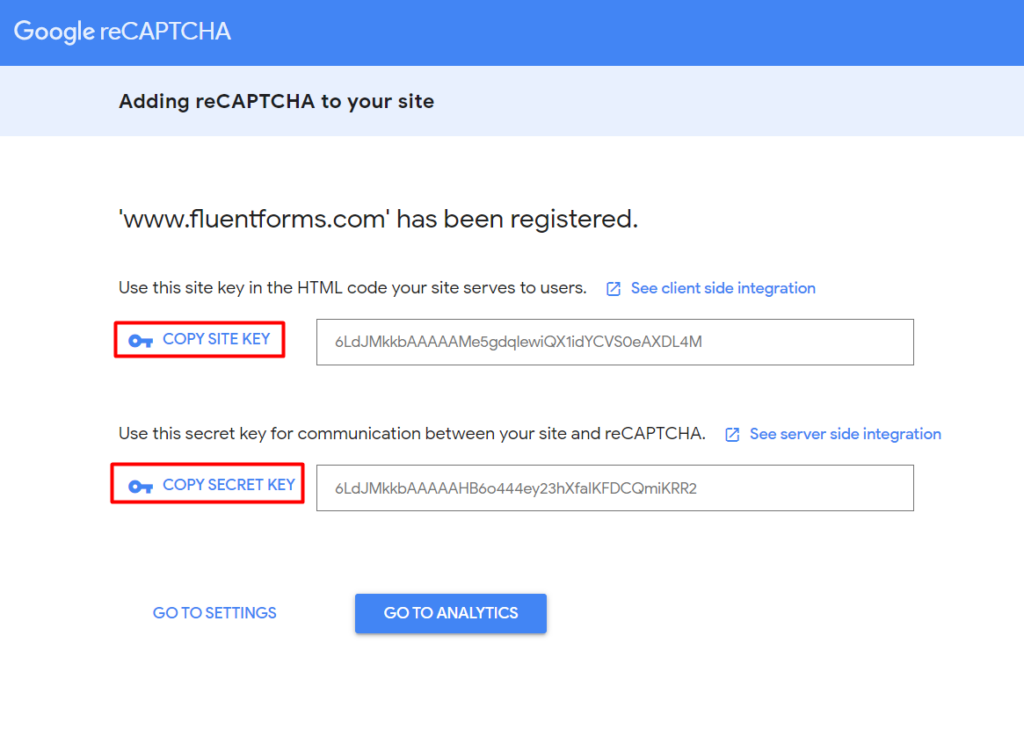 Secondly, log into your WordPress website and find settings from the Fluent Forms Pro in your WordPress dashboard. Click on reCAPTCHA to get on the configuration page.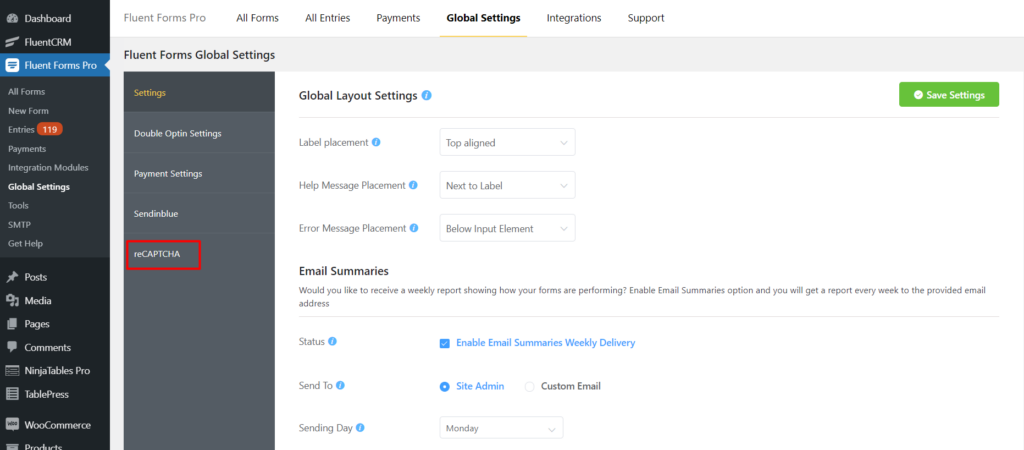 Enter the previously copied site key and the secret keys. Validate keys by selecting I'm not a robot and Save the settings.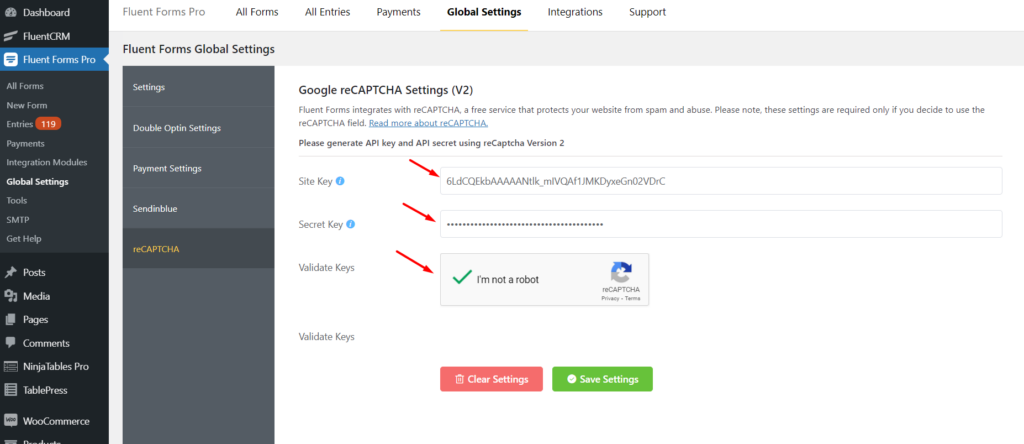 Now head over to your form you want to add reCAPTCHA in or build a new one from scratch. Drag and drop the reCAPTCHA field from the advanced input fields.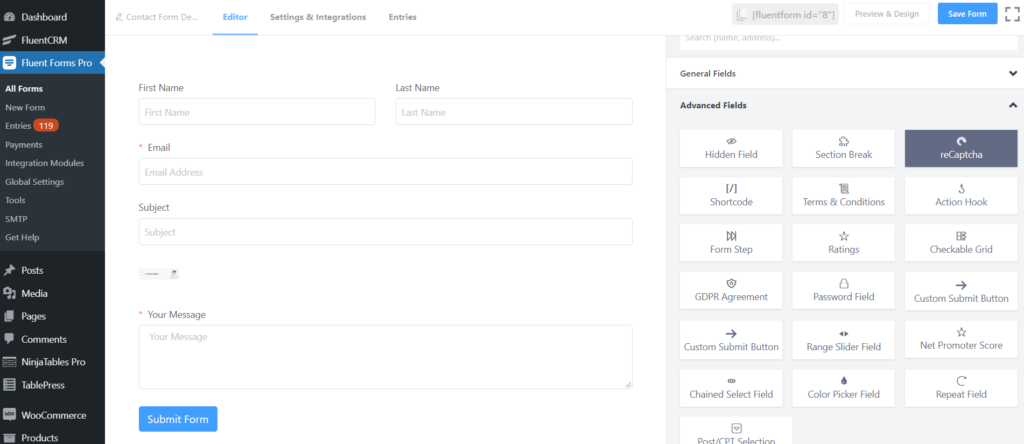 Moreover, you can customize it by clicking the edit icon. Define the element label as you want it to display on the form and choose the placement as per your need.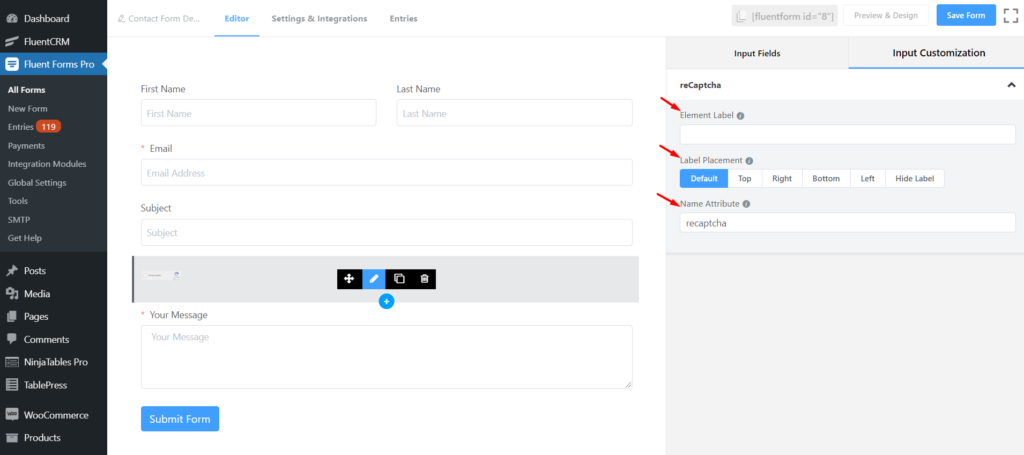 The input fields name attribute is the HTML equivalent of the same name. It's better to not modify it. Save the form. Congratulations, you've just added a reCAPTCHA to your form.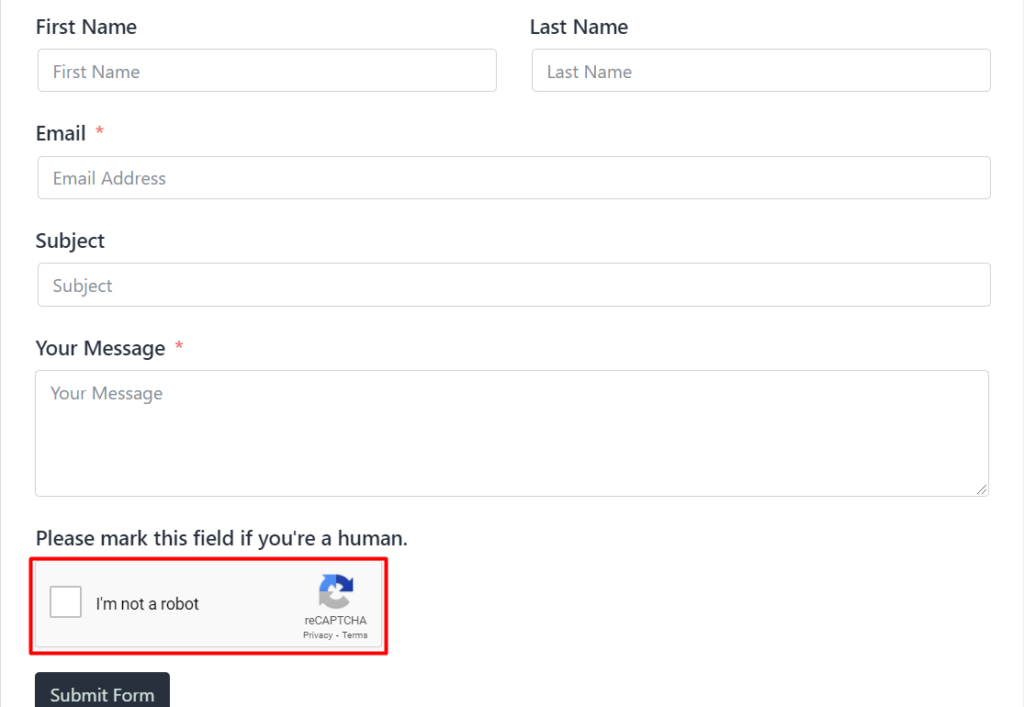 We just show you how to add version 2 reCAPTCHA here. You can also add the version 3 if you want. Fluent Forms give you the full flexibility of choice.
hCaptcha
The hCaptcha field lets you implement the hCaptcha on your form so only human users can pass through. It blocks spam submissions and spam attacks by ensuring that only human fills out the form. Visitors feel safe when they see these types of security on your website. It's as simple as reCAPTCHA.
Fluent Forms version 4.3.0 comes with this amazing feature for your website. To enable this, you need to have a secret key, which can be produced within a minute. Firstly, go to the hCaptcha website, and sign in. Copy the site key and secret key from the hCapctha dashboard.
Paste it on the Global Settings of Fluent Forms dashboard.
Go to the particular contact form where you want to use hCaptcha. Then drag and drop or click the hCaptcha field on the form editor.
Honeypot
You should enable Honeypot security to make your forms more secure, and it's just a click away. To activate the Honeypot, go to the Global Settings of Fluent Forms Pro and scroll to Enable Honeypot Security. Toggle on the button and save the settings. Voila! You're more secure than before.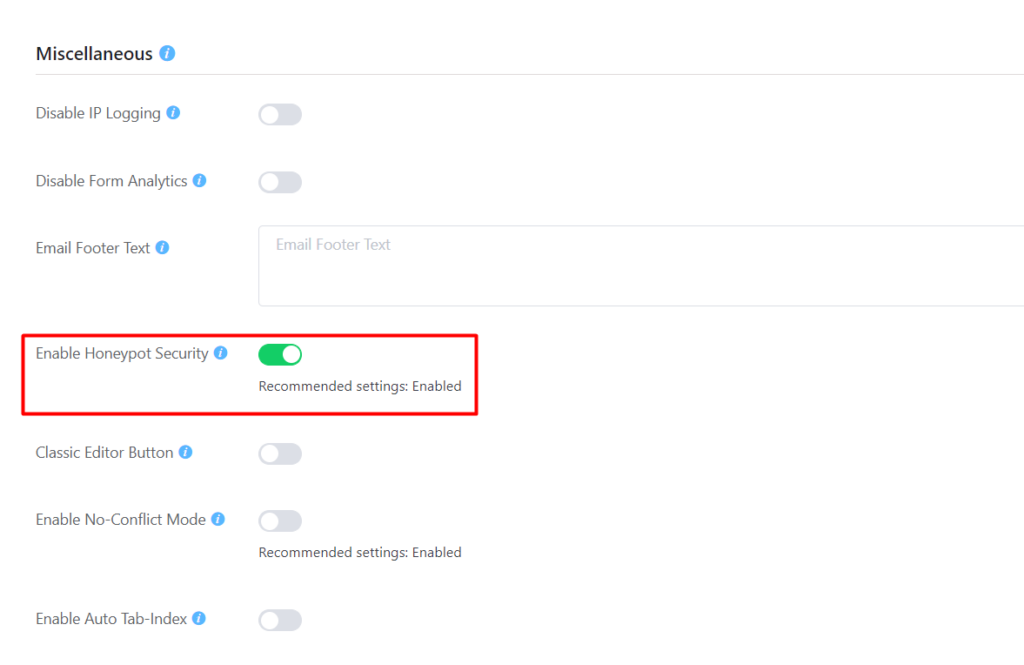 Akismet
Akismet WordPress anti-spam solution may come with your website, but you will still have to activate it. Follow these steps, and you'll be good to go.
Firstly, log in to your WordPress website as an administrator. From the left sidebar, click on Plugins. Scroll to Akismet and click to Activate.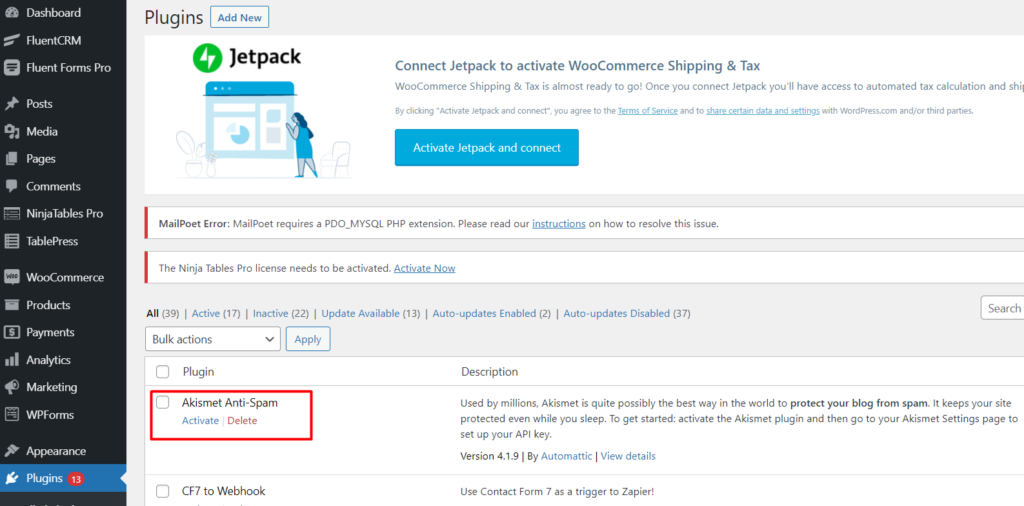 Next, head over to your Akismet account and click on Create a new Akismet API key. A confirmation email will be sent to you along with an API key. Now head back to your WordPress website. Scroll to Akismet and go to Settings and click on the I already have a key button. Copy the Akismet API key received via email and paste it here.
Finally, Save the Changes.
With Fluent Forms, you can seamlessly use Akismet to block spams. Go to the Global Settings from your dashboard and scroll down to the Miscellaneous section. Toggle on Enable Akismet Integration. You can either choose to Mark as Spam or Make the form submission as failed from the Spam Validation.
Conclusion
Spammers will always try and maliciously hurt your site. You just need to be one step ahead to save your WordPress Forms from spammers. Fluent Forms is jam-packed with some amazing anti-spamming features. Take full advantage and save your WordPress forms from spam and malware attacks. We hope this article will help you make your site more secure and improve its performance and credibility. Learn more about how to create secure forms in WordPress to get top notch level of security in your website.
Thinking about purchasing a secure form builder and asking – is Cognito Form safe? Check out the head to head comparison to make the decision.
Still confused? Compare Fluent Forms with some other WordPress form builder plugins in the market –
Visit our social media platforms to learn some cool tips and tricks about WordPress!
---
Inqiat Ahsan Reza
He loves to play in the arena of WordPress and learn new things every day. Whenever he's not writing, he's playing billiard or spending quality time with his family.