What's new on Fluent Forms 4.1.5
Shahjahan Jewel
. July 13, 2021
.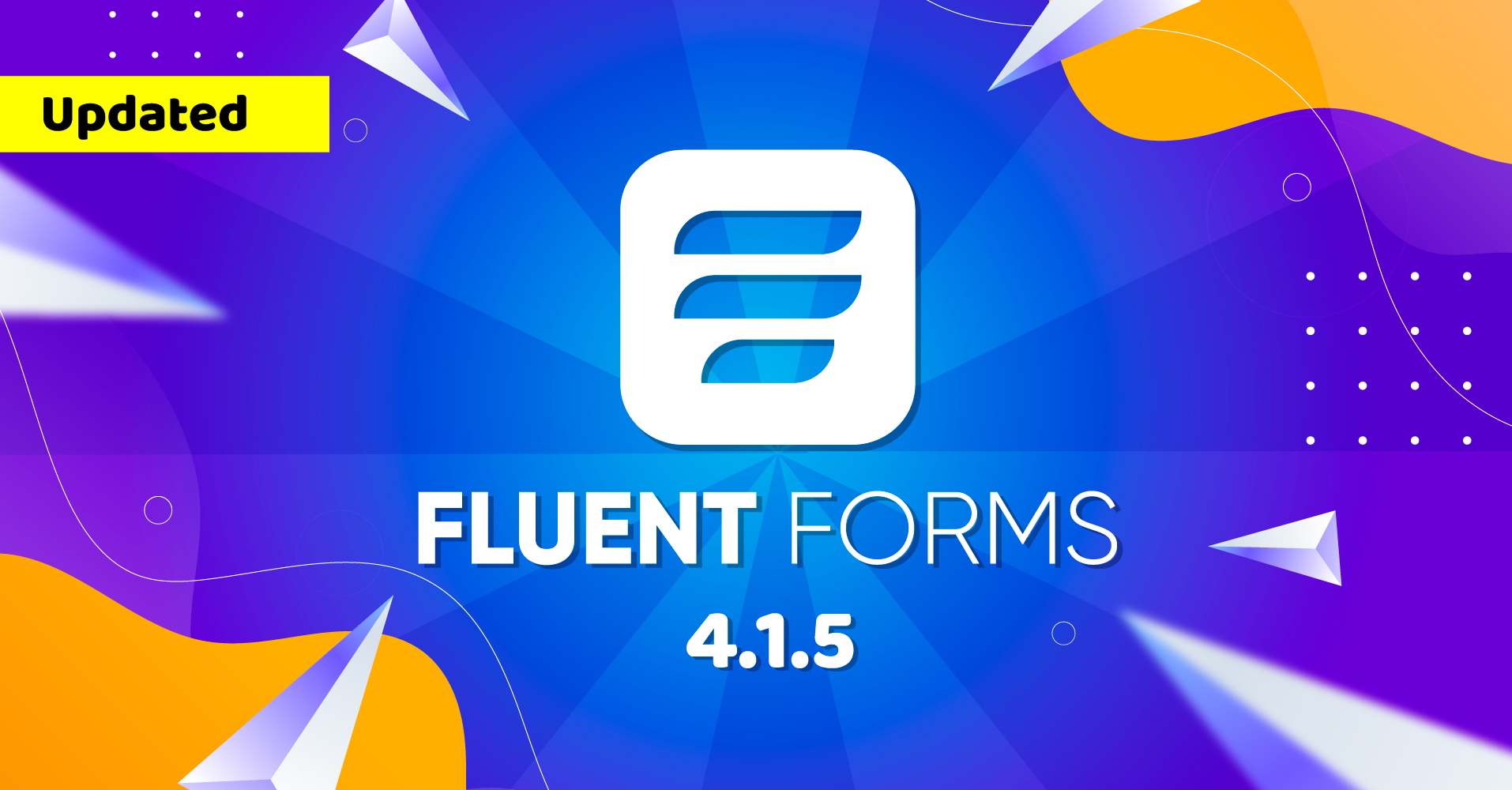 Welcome back to another Fluent Forms feature update release note. In this update, we mainly improved existing features and speed up few workflows that will help you to build high-performing forms easily. Let's dive into the new features and updates in this release.
Improvements on Conversational Forms
Our customers are super excited about Conversational Forms Style and we are seeing lots of people using this new style and we have improved lots of areas.
Here is the list of areas we have improved in this version
Fixes on page scroll issue
Fixes conditional fields default value bug
Fixes submit button issue for required field on the last step
Fixes data serialization bug
Fixes inactive questions answer being sent
Adds smart DateTime field
Adds keyboard control for rate field
Payment & Coupon Module improvements
Our customers use Fluent Forms for accepting payments for events, donations, and even selling ebooks, courses, memberships. In the last version, We have shipped RazorPay and Mollie payment gateway, along with Stripe and PayPal. In this version, We have improved the coupon handling and now, you can offer a 100% coupon code and the payment data will be recorded, and a receipt will be created.
We also added stackable support coupons, minimum amount, and as well as you will have date limits. In the new version, We also have a new payment status for order cancel.
Help Message Positioning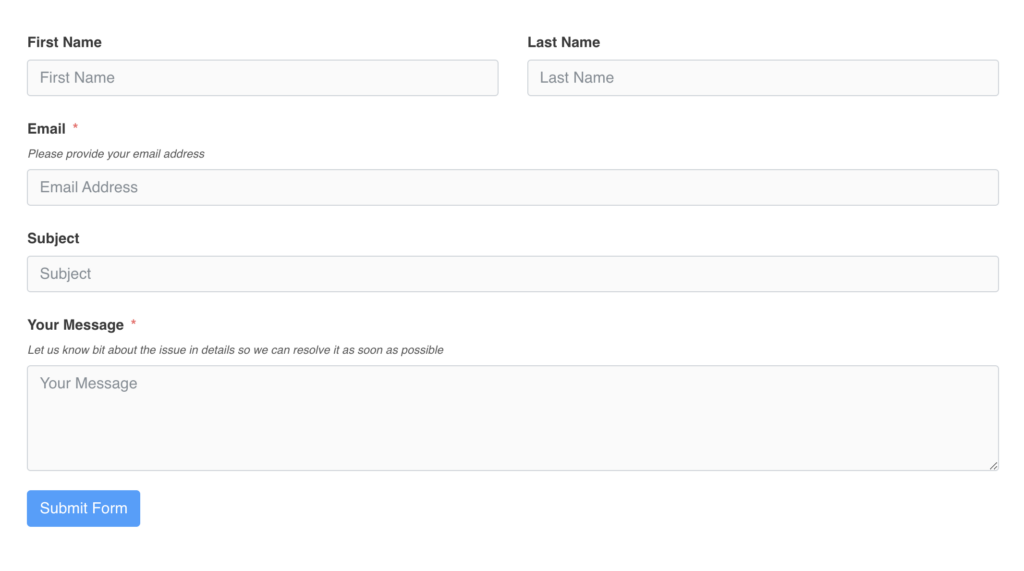 Yes, you can now position your help message after the input label. This is very useful for giving clear instructions to your user about the form field. Along with this, you can choose tooltip style or showing the label on focus or under the input.
Predefined Data Set for Checkable Input Fields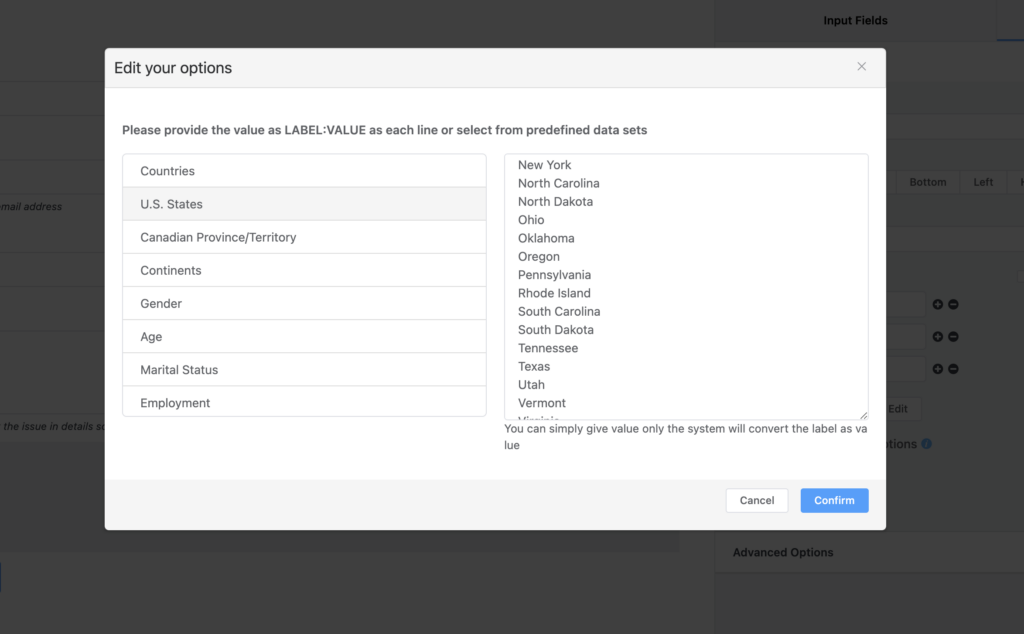 Now, You can choose from predefined data set for radio, checkbox, select items, so you don't have to manually add each item.
Raw HTML Email Template for Double Option Emails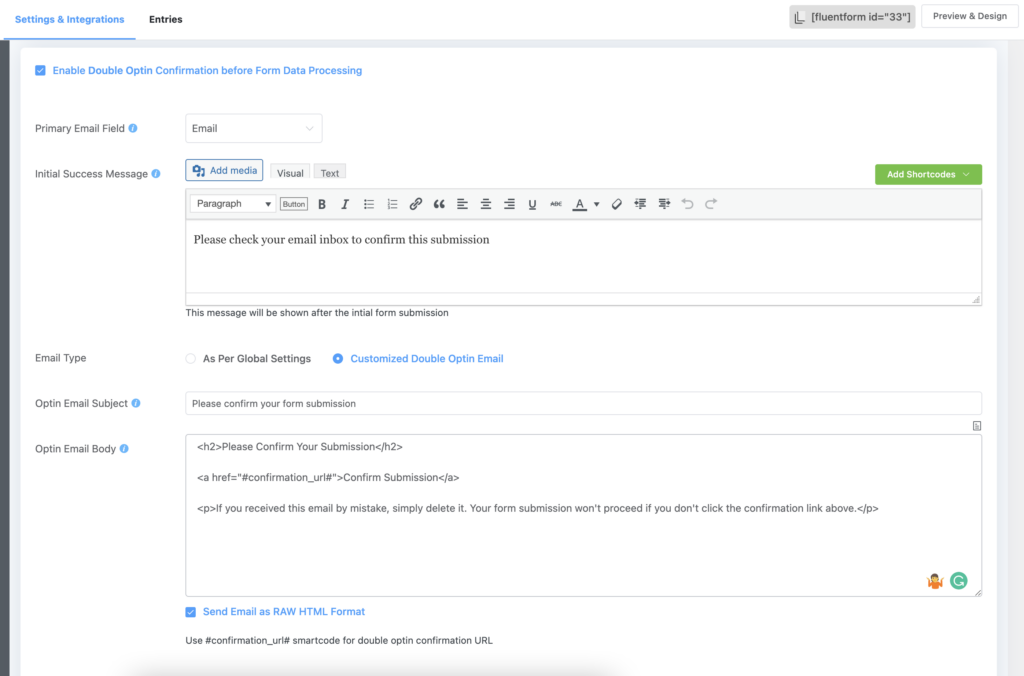 Now, you send very simple or rich design emails for double optin confirmations. You can paste your full design HTML email and Fluent Forms will send exactly that same markup emails. This will give our customers great flexibility for designing emails. A similar option is also available for email notifications.
Regex on conditional Logic
Fluent Forms is awesome and a 100% no-code solution for users. But at the same time, it's super powerful for developers who want to extend. In this version, we have added regex for complex data matching for conditional logic.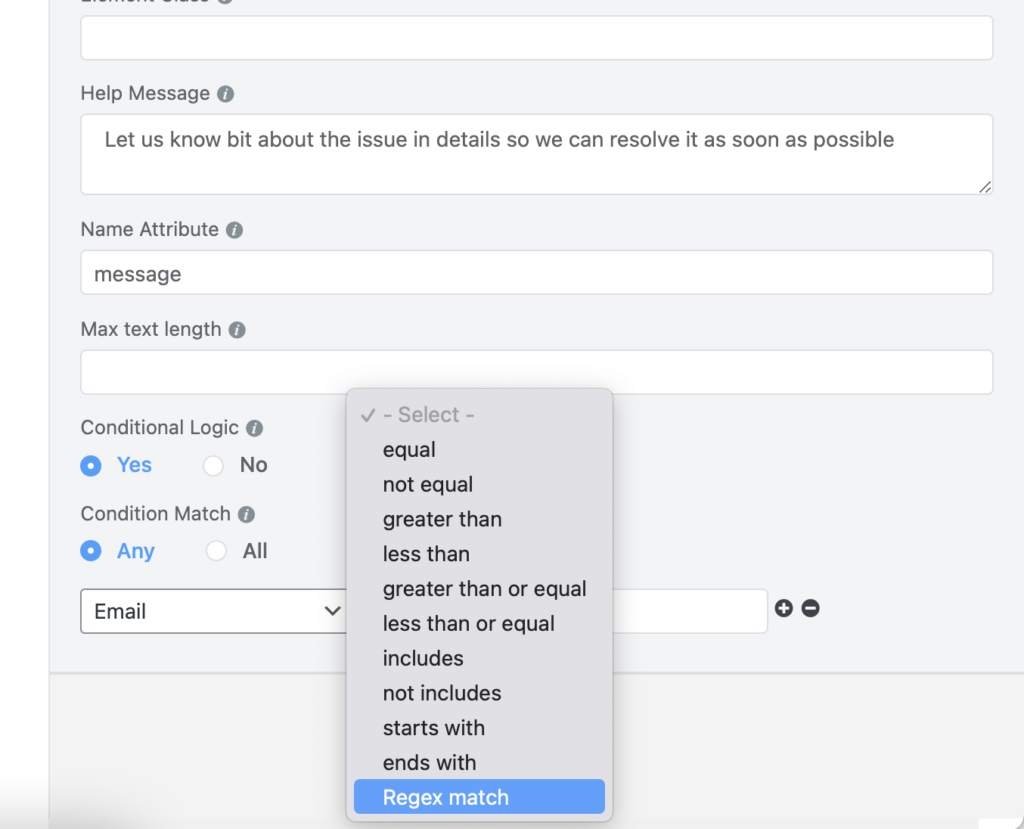 This feature is available on conditional logic including form elements, conditional email routing, and email feed conditionals.
Other Improvements
Along with these awesome features, we have improved our underlying framework, integrations.
Framework improvement
Internal Filter and Action Hooks improvement
Improved Data handling
UI improvements
FluentSMTP suggession Language Improvement
One more thing!
Our latest product FluentCRM which a complete email marketing solution for WordPress, is now powering 8,000+ businesses for their full email marketing solution. FluentCRM is a self-hosted email marketing solution that can replace your SAAS CRM like MailChimp, ActiveCampaign, Aweber, CampaignMonitor, etc. FluentCRM is integrated with WooCommerce, Your LMS Plugins (Lifter, LearnDash, Tutor) even your membership plugins. We are releasing a big update for FluentCRM with more awesome features and automation. Currently, We are running a special 40% discount for FluentCRM, so purchase FluentCRM in this discount campaign.
What's next?
I am super excited about the overall development and user growth of Fluent Forms. We will continue adding new features and improve our existing features. We just crossed the 90,000+ active installation milestones.
Our team is currently working on new major features as per our roadmap and we will release the next version mid-next month. Stay tuned.
We just completed 200+ five-star reviews on wp.org, If you have a minute please write a review for us.
---
Shahjahan Jewel
Hello, this is Jewel, CEO & Head of Ideas at WPManageNinja. I am obsessed with WordPress since 2009. My aim is to be a user-centric developer first, and a serial entrepreneur second. You will find me discussing various tech issues and trying to come up with scalable solutions on different forums when I am not busy coding.