7 Best WordPress Database Plugins in 2023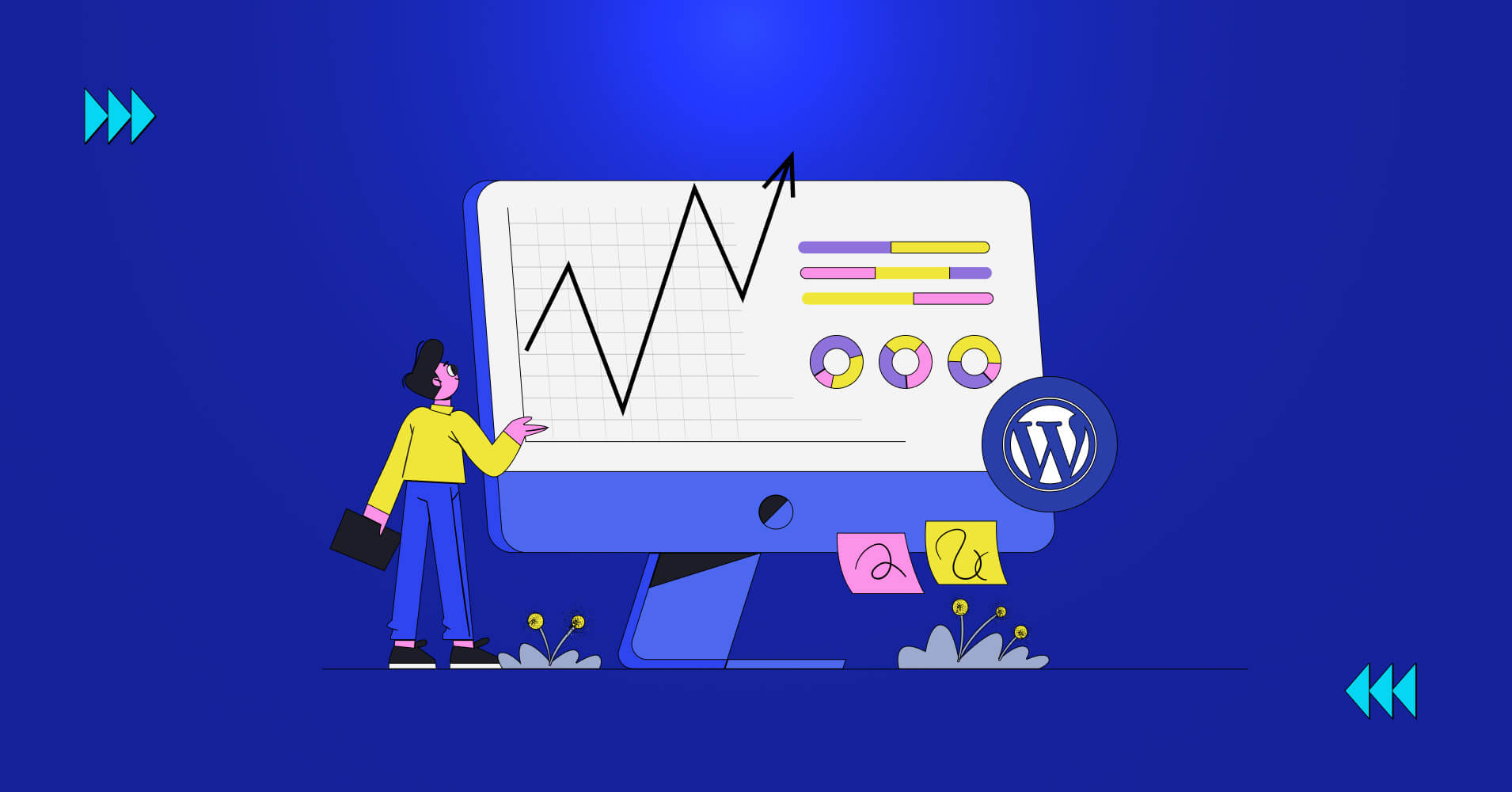 WordPress stores tons of data in your website's database. It collects information from posts, comments, plugins' data, and more. But over time your database can be cluttered, which can slow down your website, and also cause serious malfunction to the site. Besides, there's also a chance of data breach too.
There are plenty of WordPress database plugins equipped with various features. So, to help you pick the right one, in this article, we'll discuss the seven best database plugins in WordPress to optimize your site.
Fluent Forms is the most beginner-friendly form builder. Download now and start crafting beautiful forms FREE!!!
Why use WordPress database plugins?
Though you can see, and manage the WordPress database from the phpMyAdmin interface in most of the web hosting platforms. However, there are still some restrictions and risks of managing the database.
So, there are some WordPress database plugins that can help you optimize and clean up your database to make your site as fast as possible. Then, some other tools can store, and display data, and keep a backup for your data to retain your site from breaking the data. Other than these, a healthy database is important to give an efficient user experience, rank higher on search engines, etc.
With that being said, now let's see how to choose a perfect database plugin for your website.
How to select a WordPress database plugin for your website?
All database plugins are different but there are some basic steps you can follow while choosing one for your site. Let's check out them.
Start with signing up for a hosting platform with database backups, and optimizations.
Make use of database migration plugins, so that, when the time comes to move your site to another server, you can easily shift.
Don't forget to install a database cleaning plugin so that your database remains clean.
Stick to what you need for your website. If sometimes you need to pay for the required feature, pay for it. But most of the time, upgradation is free.
Look for a perfect list of WordPress database plugins (as listed below) that match the necessity of your site.
Now, it's time to check out the list of ten WordPress database plugins that you can use seamlessly for your site.
WordPress database plugins you can choose for your website
In this list, we tried to cover all the types of database plugins, where some are good at keeping your data safe, and others are best at keeping the database fresh, and clean. Then, there are also some tools, which will ensure the security and backup of your WordPress website's data. So, without any more delay, let's dive into the plugins' list with their details.
WP Database Backup
WP Database Backup plugin lets you create database backup, and restore backup of your data easily. It performs well if you pair it with a plugin for cleaning your database. The plugin is very user-friendly, and you can also schedule the backup of the data for the future. Some notable features of the plugin are:
One-click database backup.
Automated backup.
Download backup files easily.
Tools for searching the database.
Multiple storage destinations are available, including Google Drive, and Dropbox.
Reporting directly to the email inbox.
Easy to install, and configure.
Database list pagination.
Documentation.
More so, with the pro version of the tool, you will get access to more professional settings, such as data anonymization, backup time, scheduling, personal support, etc.
Price
They've six different annual packages, and the prices are ranging from $9 to $199.
UpdraftPlus
UpdraftPlus is a well-known database plugin in WordPress that is used by more than three million users. It basically backs up and restores site files, themes, and plugin data from the WordPress admin interface, and migrates WordPress websites. Its amazing features are:
A huge number of remote storage locations.
Easy to use.
Detailed reporting.
Remote storage options include, SFTP, Microsoft Azure, WebDAV, Google Cloud, SCP, and more.
Multisite/Multi-network compatibility.
Provides WP CLI commands.
In the premium version of UpdraftPlus, you can get premium support, database encryption, and more. Your database is secure with the tool as it is encrypted by the industry-standard AES encryptor is built into this plugin to simplify data management.
Price
UpdraftPlus has both subscription, and manual pricing policies, and the pricing starts from $70 to $195 both yearly and site-based.
WP-Optimize
WP-Optimize is another popular WordPress database tool by UpdraftPlus that clean, compress, and cache your WordPress site. You don't need to install any other tool to optimize your database. The plugin cleans the database on a schedule and removes all the unnecessary files. Some main features of the plugin are:
Compress images.
Cache web pages.
Minify and asynchronise CSS and JavaScript.
Compacts/de-fragment MySQL tables with a button press.
Automatically does the weekly cleanups.
Performs optimizations.
Triggers pre-optimize backup automatically.
More so, the plugin's free version is usable on as many sites as you want, and the multisite support option is also available in the tool. Besides, you can see the stats of your website with this.
Price
WP-Optimize has three different packages and the prices of the packages range from $49 to $199 yearly.
WP-Reset
The WP Reset plugin is the perfect solution for resetting your entire WordPress site's database. It offers several tools to purge cache, delete custom tables, and remove transients. But one thing you need to keep in mind is that to delete the custom table, you'll need the wp-prefix. Let's look at the key features of the plugin.
Snapshot feature.
Individual tools like cache purge, custom table purge, and transients.
WP-CLI support.
Multi-site support.
Partial reset tools.
GDPR compatibility.
Additionally, the paid version of the tool supports options reset, which restores the default values of WordPress core settings. More so, it has a nuclear site reset, which deletes all site data, including themes, plugins, and database information.
Price
They have two yearly packages and one-lifetime package. The yearly bundles charge $39, and $119, and the lifetime one asks for $49 for 5 site licenses.
Advanced Database Cleaner
Advanced Database Cleaner lets you remove the unnecessary elements from your WordPress database easily to keep it clean. You can also delete the corn jobs and tables from your website with the help of the plugin. Some noteworthy functions of the plugin are:
Cleans database on a regular basis.
Create many automated tasks with different run times.
Repair corrupted or damaged tables.
Multisite support.
Detailed view of the database.
Reports about unused or orphan data that should be cleaned.
Search and filter options.
One amazing feature of the plugin is that it offers the option to avoid the recent changes to your database when cleaning it up. Meaning, that you can keep the last changes in data in "x" days. More so, Advanced Database Cleaner lets you schedule database cleaning processes to run later.
Price
Advanced Database Cleaner has three packages for a one-time payment, and they ask for $39, $59, and $149 for 2 site licenses, 5 site licenses, and unlimited sites respectively.
Contact Form 7 Database Addon
The Contact Form 7 Database Addon is the perfect solution for those who want to get all the information directly from the Contact Form 7 submission database. One thing you need to keep in mind is that you've to use the Contact Form 7 plugin to make this work. The main characteristics of the plugin are:
Easy to use, and lightweight tool.
Import/export messages.
Delete past messages.
Built-in database that is automatically connected with Contact Form 7.
In addition, instead of getting data in your inbox differently, you can search for the messages in its database. Furthermore, Contact Form 7 Database Addon is a developer-friend tool, and very easy to customize.
Price
The Contact Form 7 Database Addon plugin is a free plugin. You can get it from the WordPress repository.
Better Search Replace
Better Search Replace is a good choice if you want to migrate your existing website to a new server. It migrates your database just like before, except for a very few modifications. Let's look at the main features of the plugin.
Supports table serialization.
Runs "dry run" to see how many fields can be updated.
No additional server is needed.
Supports WordPress multisite.
Keeps up with four different languages.
Moreover, you can update the fields from your existing database before the migration. It also gives priority support in the premium version and imports the databases too. On top of that, it helps you to save and replace profiles, so that, you can run the exact same process in the future.
Price
It has three different licensing packages, one is for a lifetime, and the other two are in yearly bundles. The prices are ranging from $59 to $99.
Enjoying this article?
We regularly publish helpful content on our blog. Subscribe to get them delivered straight to your inbox.
We won't spam you. You can unsubscribe whenever you want.
Final Words
I hope you found this article helpful in selecting the right tool for cleaning or migrating your WordPress website's database. But still, if you're confused about going for one, here's our final recommendation.
UpdraftPlus: The best one for keeping the website back up.
WP-Optimize: Best for cleanup and optimization.
Better Search Replace: Perfect tool for fixing databases after the migration.
Check out our other blog posts to get more insights into choosing WordPress plugins. You can leave a comment below to let us know about your pick.