5 Best Everest Forms Alternatives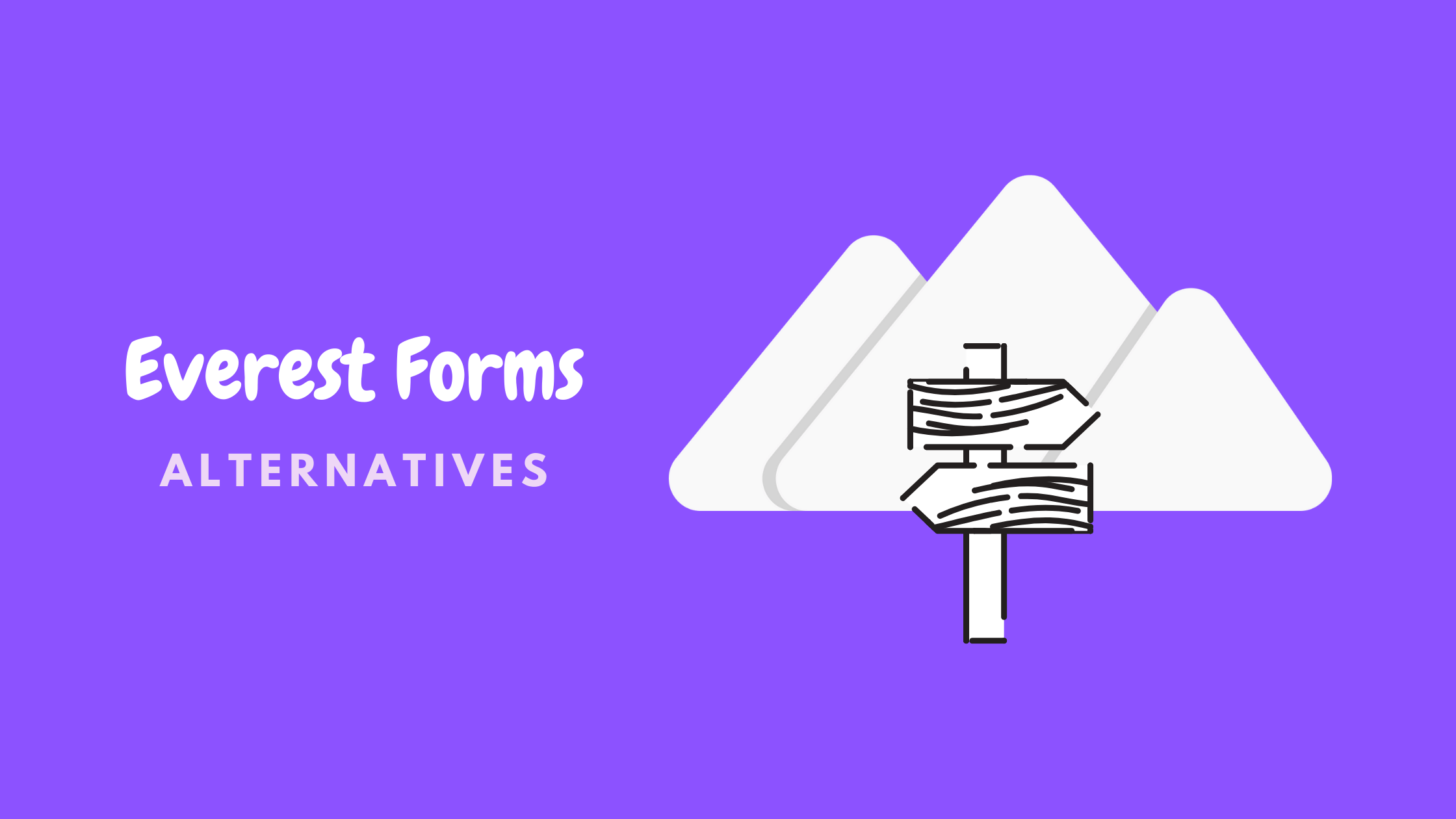 If there is one thing you absolutely need for your website, it's a webform. Ok, we are being a little dramatic, but you get the point. Whatever your website may be for – online store, travel agency, selling gym membership cards, webforms can help you.
There's plenty of ways webforms can help you in, but that's a topic for another blog. Today, we are here to talk about an excellent WordPress form builder, Everest Forms, and the 5 best Everest Forms alternatives. So huddle up.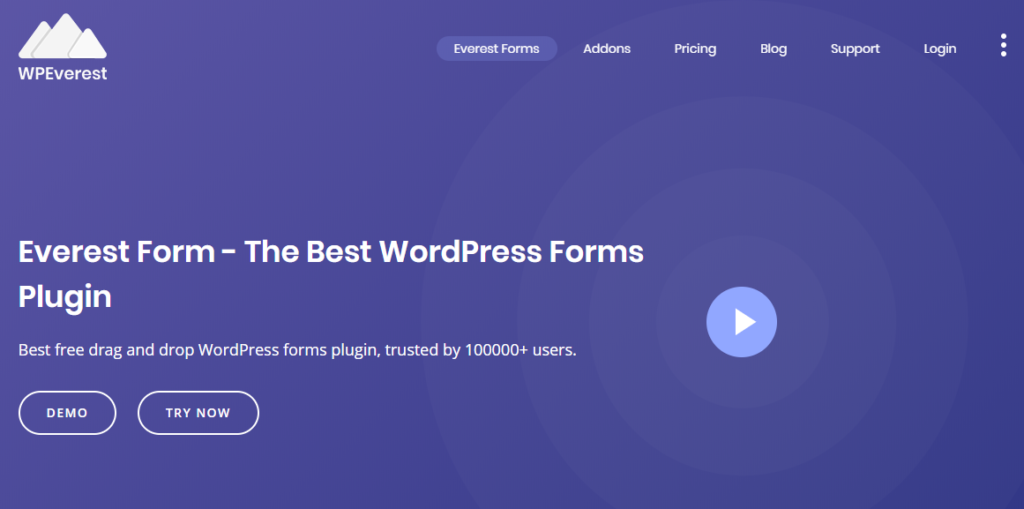 Quickly think of a 100% responsive WordPress form builder that can easily help you create the simplest of webforms. Everest Forms comes to mind, right? And why wouldn't it? This form builder bags some of the coolest form building features out there.
Along with one of the sleekest drag and drop form editors, some of the more impressive features of Everest Forms are:
Pre-designed form templates
Form fields
Form entries
Integrations
Form designer add-on
Spam protection, etc.
Everest Forms cons
Everest Forms may have some excellent features in the package. Still, if we are being honest, it has some significant limitations that force people to move away and look for Everest Forms alternatives. To list a few of them, these disadvantages would include:
Only two form templates
Only 9 general fields (and 13 advanced premium ones)
No integration for free
PDF is a premium feature
Limited anti-spam features
The multi-column layout allows for upto 2 columns only
Payment restricted to PayPal and Stripe
Top Everest Forms alternatives
With all these limitations at hand, it is pretty obvious why people would choose to look for better and more powerful form builders. Preferably at a lesser expense too. So we have come up with the 5 best Everest Forms alternatives that will get the job done.
Fluent Forms is your answer to a lightweight, and super fast Everest Forms alternative. It is armed with powerful features and an intelligent interface that will guide even the most novice users. There is no code involved (unless you want custom CSS), so you can easily create a form in just a few minutes.
Moreover, all the price plans come with the same sets of features and integrations, so there is no invisible hand forcing you to pay an expensive sum for no reason. Besides, the free version comes packed with a load of features that most form builders charge a hefty sum for. Check out some of the awesome features that Fluent Forms offers for free.
Conversational forms
Export form data (CSV / Excel / ODS / JSON / PDF)
Email summaries
Form analytics
Global styler
Anti-spam features
Multi-column layout
Placeholder customization
MailChimp integration
Slack integration
Discord integration
MailPoet integration
Mautic integration, etc.
Fluent Forms is widely loved and appreciated by users. Being driven by customer feedback, this form builder turns each of its criticism into a feature request and follows it through. So there's hardly any drawback. And why not? If a form builder is confident enough to offer this many features on its free version, wouldn't you say it's definitely worth the try?
Fluent Forms is the most beginner-friendly form builder. Download now and start crafting beautiful forms FREE!!!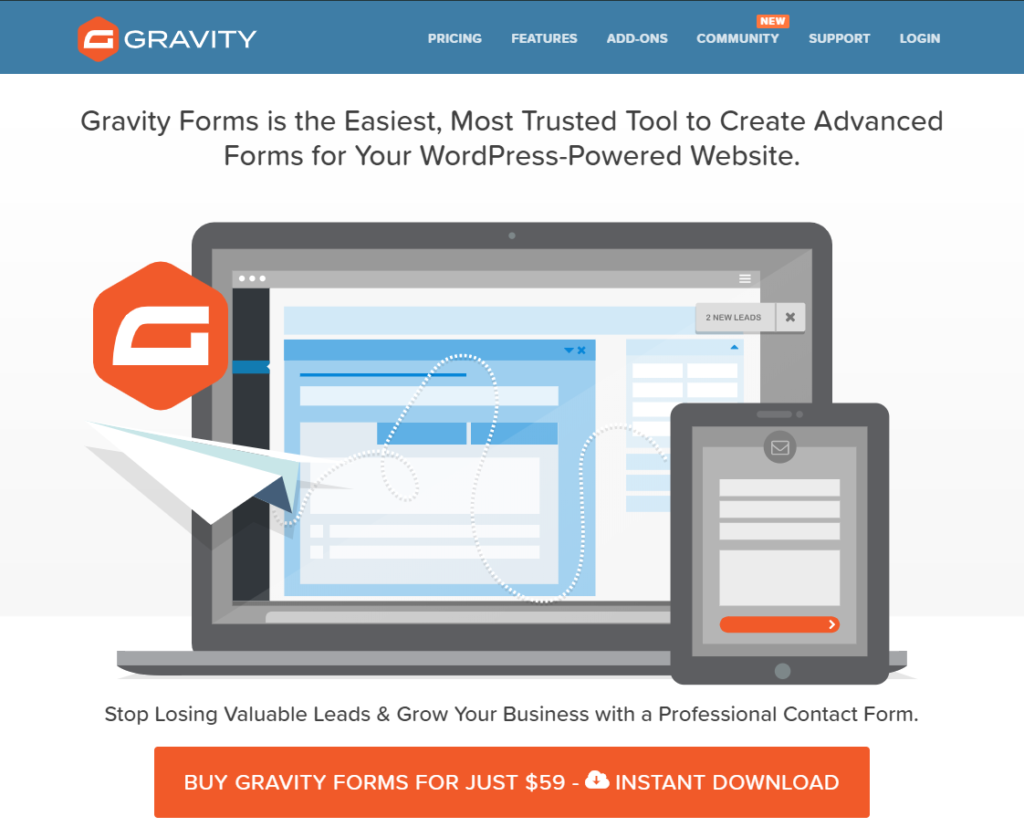 One of the pioneers of form creation, Gravity Forms, makes for an excellent Everest Forms alternative. A smooth interface and accessible functionalities spread across several pricing plans.
Some of the fantastic features of Gravity Forms are:
Conditional logic
Custom CSS
Drag & drop
CSV export
Form restriction
Honeypot
Placeholder customization
Mobile-responsive, etc.
Nevertheless, Gravity Forms tends to be very pricey. Compare it with Fluent Forms, and you get all the features we just mentioned for free. And not just that, there's hardly any growth in terms of new features as well. So that's another thing that bums users out.

If you are looking for a user-friendly and intuitive Everest Forms alternative, then Ninja Forms is your tool. It has all the features you need to quickly create the webform you need. Some of the features that make Ninja Forms a user favorite are:
Conditional logic
Conditional confirmation
Form data export
Multi-column layout
MailChimp integration
Slack integration
PDF
And if we had to list out some cons, then we'd definitely have to start with the quality of these features. They are quite basic and not very unique. Moreover, some of the comparatively dynamic functionalities like the ones mentioned above come with a price. Compare that with any powerful form builder like Fluent Forms, and you'll get all this for free.

Can we list the top Everest Forms alternatives without the great Contact Form 7? Can anyone? The torchbearer of WordPress form builders, Contact Form 7, still has a couple of tricks up its sleeves.
Mobile responsiveness
Placeholder customization
Google ReCAPTCHA
13+ input fields
Conditional logic (through CSS)
Akismet integration
Although this may seem like an impressive list of features, this quickly becomes depressing when you consider this is pretty much all the Contact Form 7 has to offer. For even simple tasks like multi-column layout, styling, etc., you will need to resort to Contact Form 7 add-ons.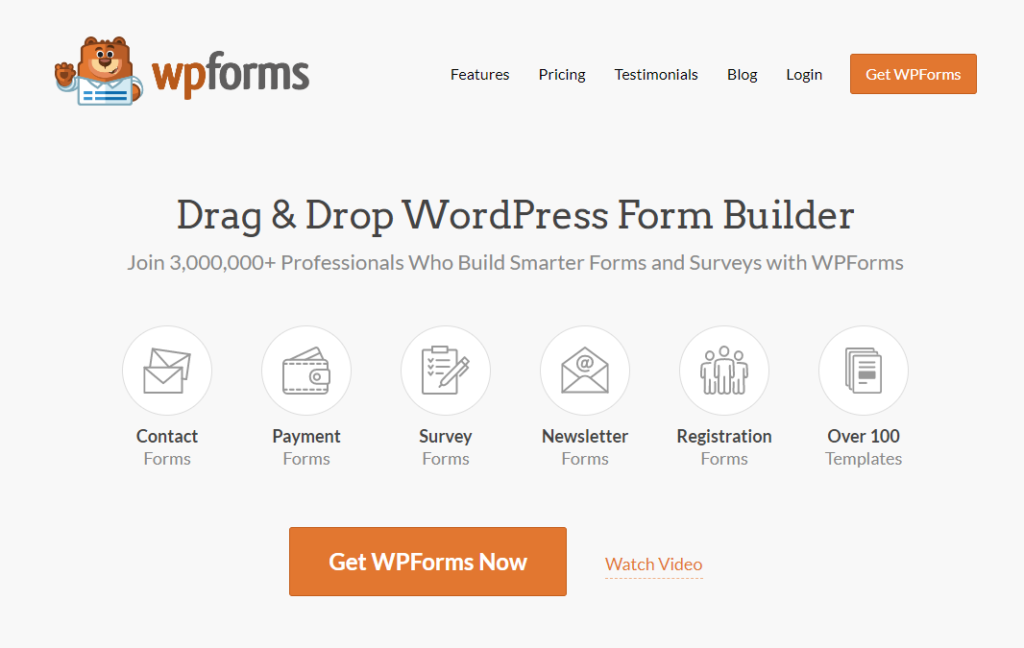 The last form builder in our list of best Everest Forms alternatives is WPForms. And it's not a surprise. No matter where you look, WPForms is a user favorite. Let's look at some of the reasons why.
Drag and drop
Anti-spam
Form notification
Conditional logic
File upload
Form submission, etc.
WPForms is great and all. However, sometimes it feels like more talk, less action. There is no trial version for users to test. And most of the fantastic features are restricted for higher price plans. Hence, users are often forced to buy a more expensive plan.
Best Everest Forms alternative
What are the things that make a form builder the best Everest Forms alternative? Easy navigation, dynamic features, and intelligent integrations, right? Well Fluent Forms covers all this and more.
Whether you need a basic newsletter for lead generation, an advanced form to collect payments, or even complicated multi-page ones, Fluent Forms has plenty of input fields and features to help you through. So why not give it a whirl before you make up your mind?