Form Maker vs Fluent Forms: Two Powerful Tools of WordPress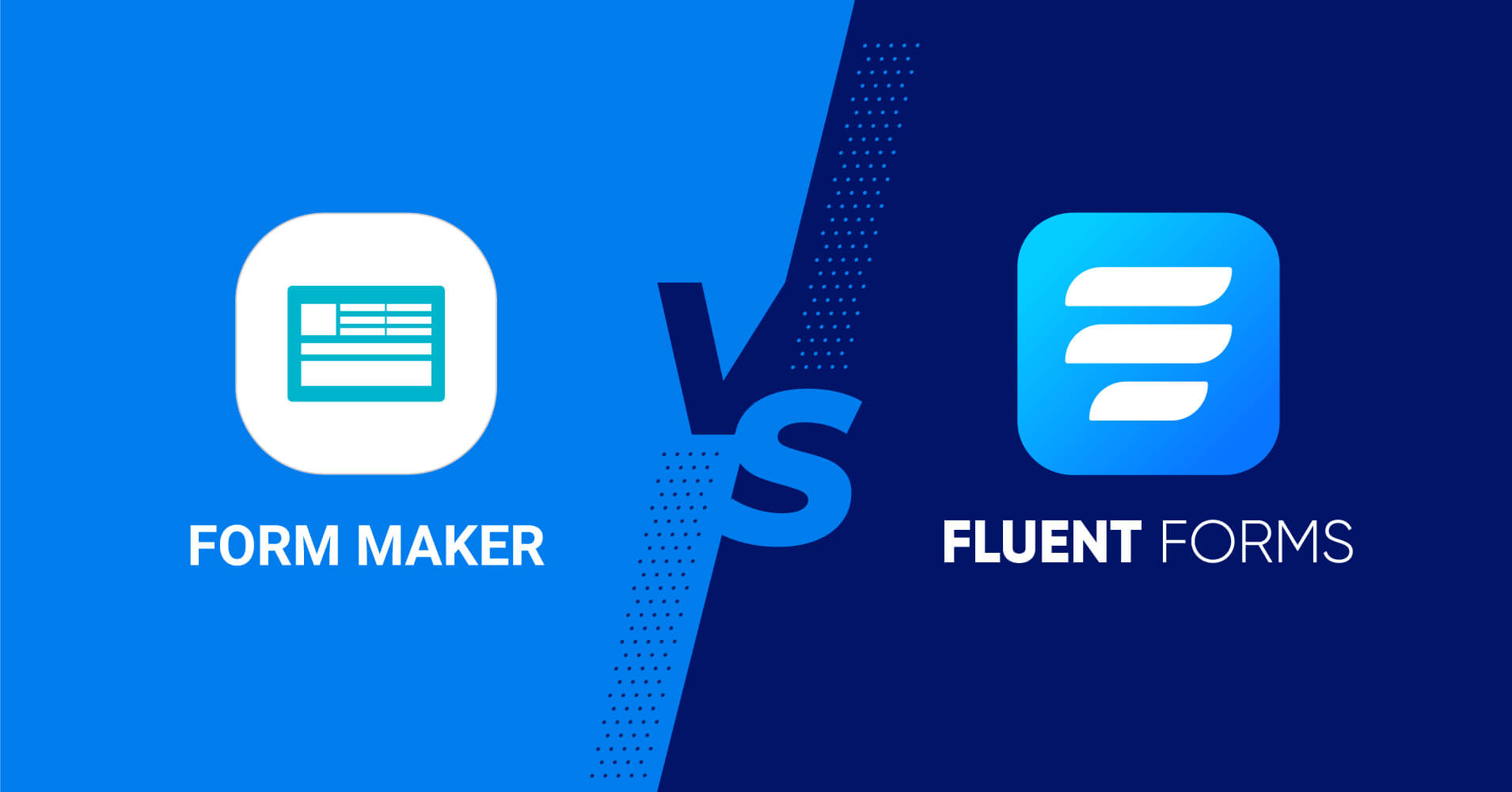 WordPress forms are spread throughout the web, from capturing leads to making online payments. And if you maintain a website, contact forms are a must. But choosing the best form builder plugin in the WordPress repository is tough. Don't stress yourself out! This article will help you have a good grasp of the features and functionalities of the two leading form builders in the market: Form Maker vs Fluent Forms.
Before moving into the Form Maker vs Fluent Forms in-depth discussion, let's get some straight facts about these plugins to know the subject matter.
Fluent Forms is a robust WordPress form plugin for collecting orders with a payment option
Form Maker is a reliable WordPress tool for creating any complex forms
Now, let's check out what to look for in a good WordPress form builder.
Fluent Forms is the most beginner-friendly form builder. Download now and start crafting beautiful forms FREE!!!
Fluent Forms is the most beginner-friendly form builder. Download now and start crafting beautiful forms FREE!!!
Features and functionalities of a good form builder
Whenever you are looking for a WordPress form builder, you should consider some key facts and functionalities before the final purchase. These standard features prove how powerful a form builder is. Let's have a look at some.
Ease of use
Pre-built templates
Third-party integrations
Spam protection
Mobile responsiveness
File upload
Conversational Forms
Conditional logic
Affordable pricing and licensing
Before crafting the comparison, let's know a bit about Fluent Forms and Form Maker.
Fluent Forms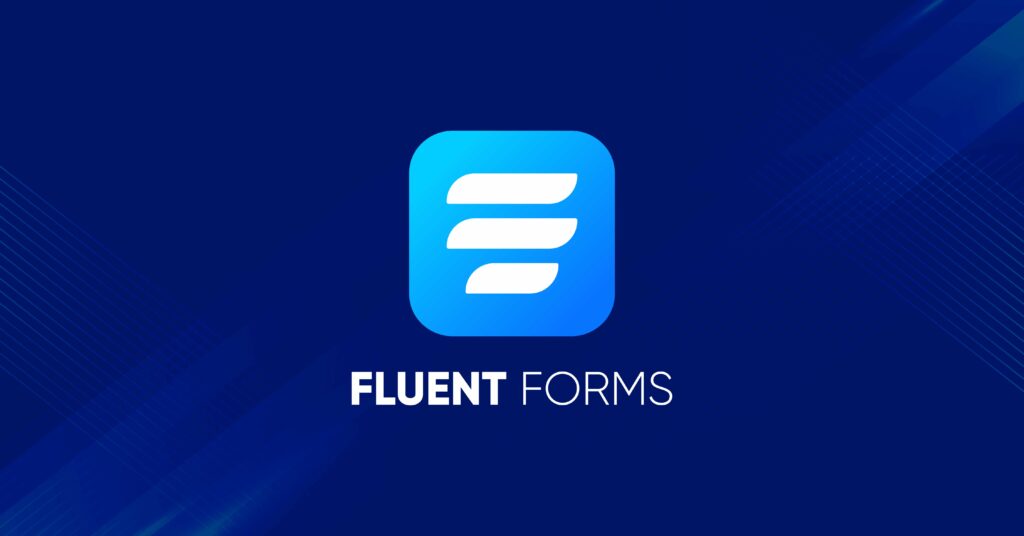 Fluent Forms is a lightweight WordPress form builders with tons of unique features to boost your business. You can design any contact form, order form, survey forms, polls, quizzes, and more with the plugin. Besides, you can enjoy many advanced features that can be easily accessed from your WordPress dashboard. Moreover, Fluent Forms is one of the most beginner-friendly tools that anyone can easily make any form within a minute.
Its' pre-built templates make the form-making process hassle-free for the users. On top of that, Fluent Forms conversational forms feature in version 4.0 is the ultimate game-changer for the WordPress community. Furthermore, the plugin comes with essential features like spam protection, form restriction, drag and drop, calculation, conditional logic, etc.
Even the tool's free version is rich with a wide range of functionalities that leaves many other plugins behind. So, all the characteristics mentioned above makes Fluent Forms stand out from other WordPress tools.
Form Maker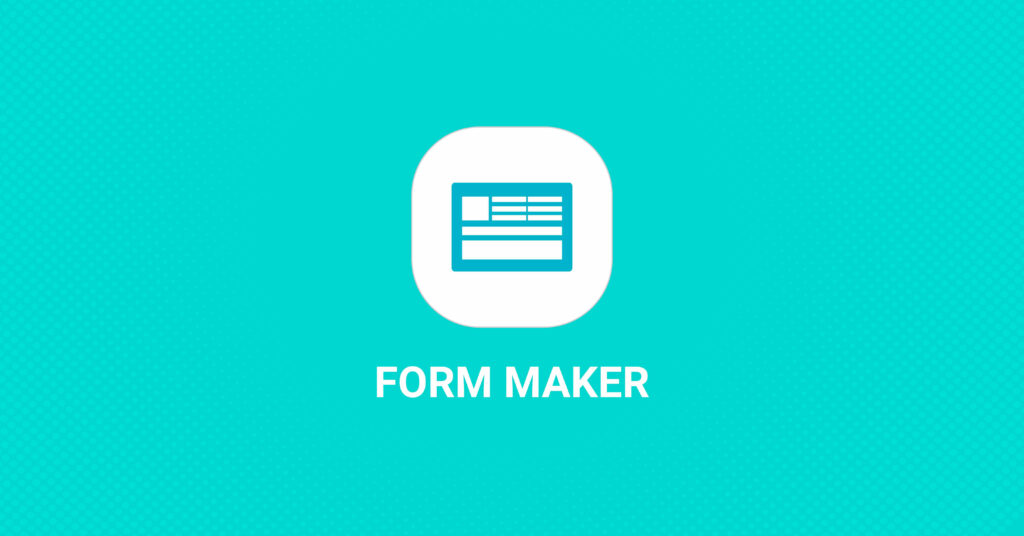 Form Maker by 10Web plugin is a powerful solution for designing forms in WordPress. It helps you to create customizable, good-looking, and responsive contact forms. Besides, constructing multi-functional forms with the tool is just a matter of a few clicks.
Moreover, Form Maker is packed with diverse fields to assist you in creating helpful forms for your website. From simple contact forms to complex calculation forms, crafting any form is just a matter of a minute with the tool.
Furthermore, you can send customized form submission confirmation and verification emails to your users and receive email notifications when any user submits a form. On top of that, you can view, manage, edit, or delete the submissions directly from Form Maker's dashboard.
So, what makes one plugin better than the other? Let's see the comparison in detail.
Form Maker vs Fluent Forms: A comparative analysis
| Fields | Form Maker | Fluent Forms |
| --- | --- | --- |
| General fields | 17 | 18 |
| Advanced fields | 18 | 19 |
| Container | 0 | 6 |
| Payment fields | 7 | 7 |
| Interface | Difficult | Easy and smooth |
| Pre-built templates | 5 (free version) | 60+ (free version) |
| MailChimp | | |
| Stripe | | |
| PayPal | | |
| ConvertKit | | |
| Zoho CRM | | |
| Trello | | |
| Telegram | | |
| WPSocialNinja | | |
| FluentCRM | | |
| Ninja Tables | | |
| Support | | |
| Documentation | | |
| Conversational forms | | |
| Signature add-on | | |
| PDF submission | | |
Both of these plugins are incredible for designing forms. Yet, you have to keep your eyes on the differences before selecting the right one for your website. So if you are eager about knowing Form Maker vs Fluent Forms, keep reading!
Getting started
The process of installation is the same for both of the plugins. You need to go to your WordPress dashboard, select your preferred plugin from the Plugins section, and activate it. You can upgrade both of the plugins to pro whenever you need.
In addition, both of the plugins are WordPress products, so you don't need to log in to another website or app to use them.
So, in terms of getting started with the tools, it's a win-win situation for both.
Form building experience
You can make any form with both of the plugins. But in terms of the form building experience, Form Maker provides a rather complex interface. How? It provides only five pre-built templates in its free version, where Fluent Forms lets you choose from its' 65 pre-built templates in the free tool. Now, let's create a form with Form Maker.
As you can see in the above screenshot, you have to click or drag on either the new field button or add field option to add a new field. After that, a new section of fields will open.
Now you have to click on the specific field you want to add to the form editor. So whenever you want to add a new field, you have to do the same thing every time.
On the other hand, Fluent Forms lets you add the fields on your form editor just by a single click or by drag and drop. You can navigate the form fields at ease.
So, in terms of form-building experience, Fluent Forms is the winner because of the easy and smooth interface.
Features
There's a huge difference between Fluent Forms and Form Maker when it comes to features, Fluent Forms gives you a wide variety of functionalities that lets you do a lot more than just creating contact forms. On the other hand, Form Maker also lets you create some amazing forms with its vast fields, but its features are not much extended like Fluent Forms.
However, let's see the features of Form Maker.
Email input field
Address field
Multiple choice
File-upload field
Export-import
PDF integration
reCAPTCHA
Sure, they say they give unlimited form fields at a glance. But actually, they locked up this facility in their Plugin Bundle package. In the plugin's free version, you can only use up to 7 fields in a form and 20+ field types.
Now, let's know why Fluent Forms is a complete solution for your WordPress website.
Drag and drop
60+ pre-built templates
Conditional logic
Form scheduling
Multiple choice
Spam protection
Email notifications
Custom HTML
Global styler
Custom CSS and JS
Export data
GDPR agreement
Custom submit button
Containers
Radio field
Checkbox
All of these features mentioned above are available in the tool's free version. You can also use as many fields as you want in the free version of the plugin. Once you upgrade to the pro version, you'll get tons of more functions like partial entries, file and image upload fields, form steps, polls, surveys, conversational forms, signature fields, payment fields, and more.
So, what do you think? Who is the winner here? We want to say that when you are getting more free features in a plugin, why would you bother to use a tool that provides a complex interface and fewer features!
Advanced features
Fluent Forms comes with many advanced features like PDF submission, signature add-on, image upload, file upload, payment options, range slider field, radio field, etc. But unfortunately, some of the features are locked in the pro version of the tool.
On the other hand, Forma Maker also provides these features in its free version. You can access the rating field, radio field, and signature field in the free tool.
Therefore, Form Maker is the winner here.
Third-party integrations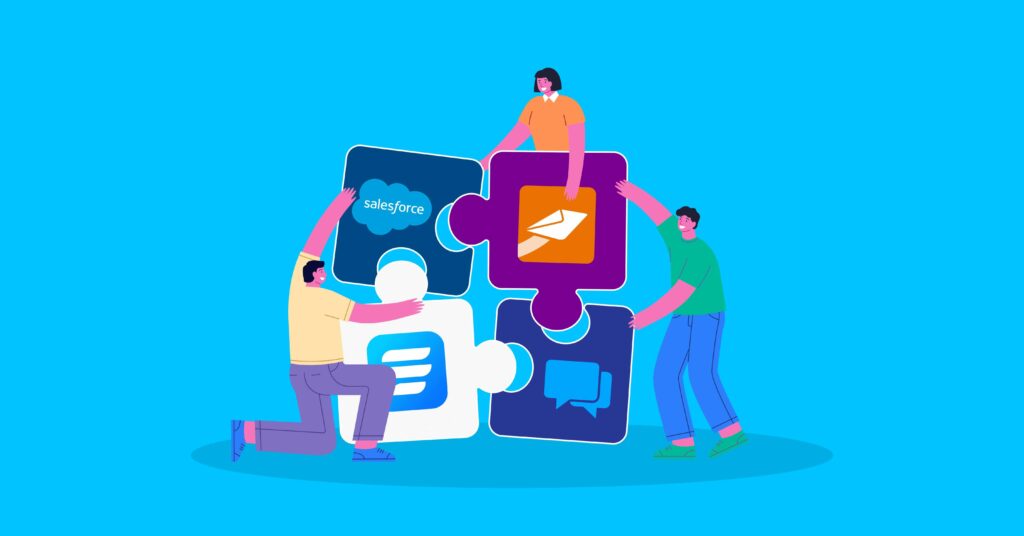 Form Maker provides very few third-party integrations for its users, and all of them are for paid users. They have MailChimp, Google Drive, Stripe, PayPal, etc. All of them are locked in the paid packages.
On the contrary, Fluent Forms provides a vast amount of powerful integrations. You don't have to pay for the marketing tools like Slack, MailChimp, WPSocialNinja, FluentCRM, and FluentSupport. Stripe, PayPal, Platformly, Hubspot, Twilio, Drip, Trello, Aweber, Telegram, ConvertKit, ActiveCampaign, Constant Contact, Getresponse, Campaign Monitor, Salesflare, Zoho CRM, Moosend, SendFox, SendinBlue, MailerLite, Gist, CleverReach, and much more available in the pro version of the tool. Moreover, you can connect with more than 3000+ applications if you use the Zapier integration of Fluent Forms.
So, in terms of third-party integration, Fluent Forms wins undoubtedly.
Support & documentation
Form Maker provides dedicated experts to answer all your queries for both free and pro users. But they didn't have any documentation page on their website.
Fluent Fofms also gives continuous support for both free and premium users, and you can also check out our docs to find out details about the features. Additionally, you can join our Facebook community group to get help from our developers, support engineers, and customers. We have also dedicated social channels, such as Twitter, Facebook, Instagram, youTube, to give you the best guidance about our product.
So, in the case of support and documentation, Fluent Forms retook the crown.
Price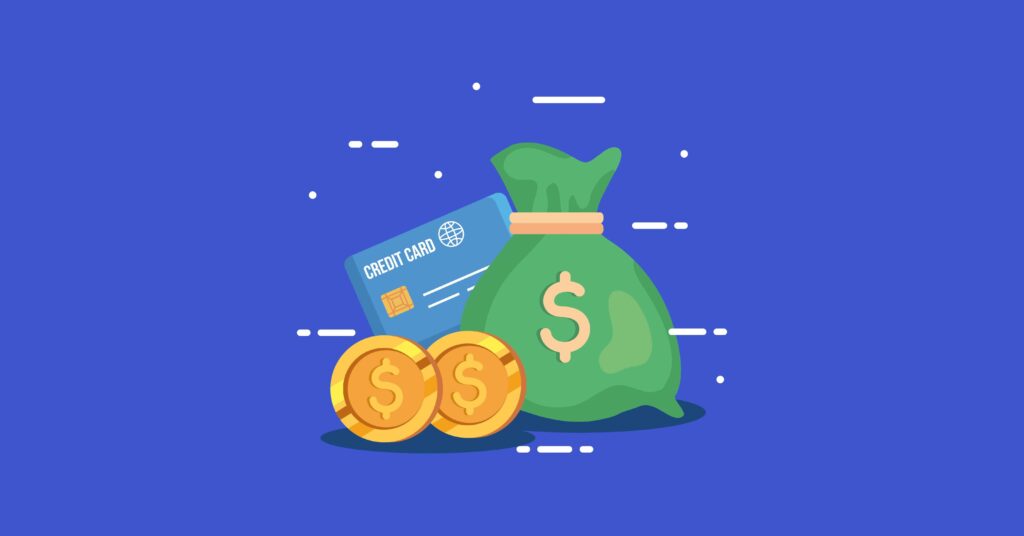 Form Maker has three different types of pricing plans. They are named Personal, Premium, and Agency will cost you $14, $35, and $85 respectively in monthly plans. You have to pay $10, $24, and $60 respectively for personal, premium, and agency bundles for annual packages. They have no lifetime license packages, and you can access only up to 10 hosted sites.
Fluent Forms provides a very convenient pricing plan for its users. They are split up into annual and lifetime packages. For annual plans, you have to pay $59, $129, and $199 for a single site license, agency, and unlimited sites license separately. Lifetime plans will cost you $299, $499, $899 for the same packages.
Here, between the pricing policy of Form Maker vs Fluent Forms, we would say Fluent Forms surely offers a better deal. Sure, at first glance the monthly packages may show Form Maker is saving your money. But if you calculate the annual cost, you will see the difference. Besides, Form Maker is giving access to only ten hosting sites, which is a big drawback for any online business owner. You can choose this form if it absolutely fits your needs, but objectively Fluent Forms is definitely a better product for the price.
You decide
The Form Maker plugin could be a brilliant option when you want to focus solely on making online forms. In terms of scaling your business, you'll need a powerful tool like Fluent Forms. There're many things to consider before selecting a good tool for WordPress. Such as
Smooth interface
Necessary input fields
Essential integrations
Incredible support
Good price
If one of these form builder tools provides the benefits mentioned above, you can design functional and conventional forms with zero hassle. So, Form Maker vs Fluent Forms, which plugin will you go for?