Boost Conversion with GetGist Integration in WordPress
Prema Anjum
. July 8, 2021
. 7 minutes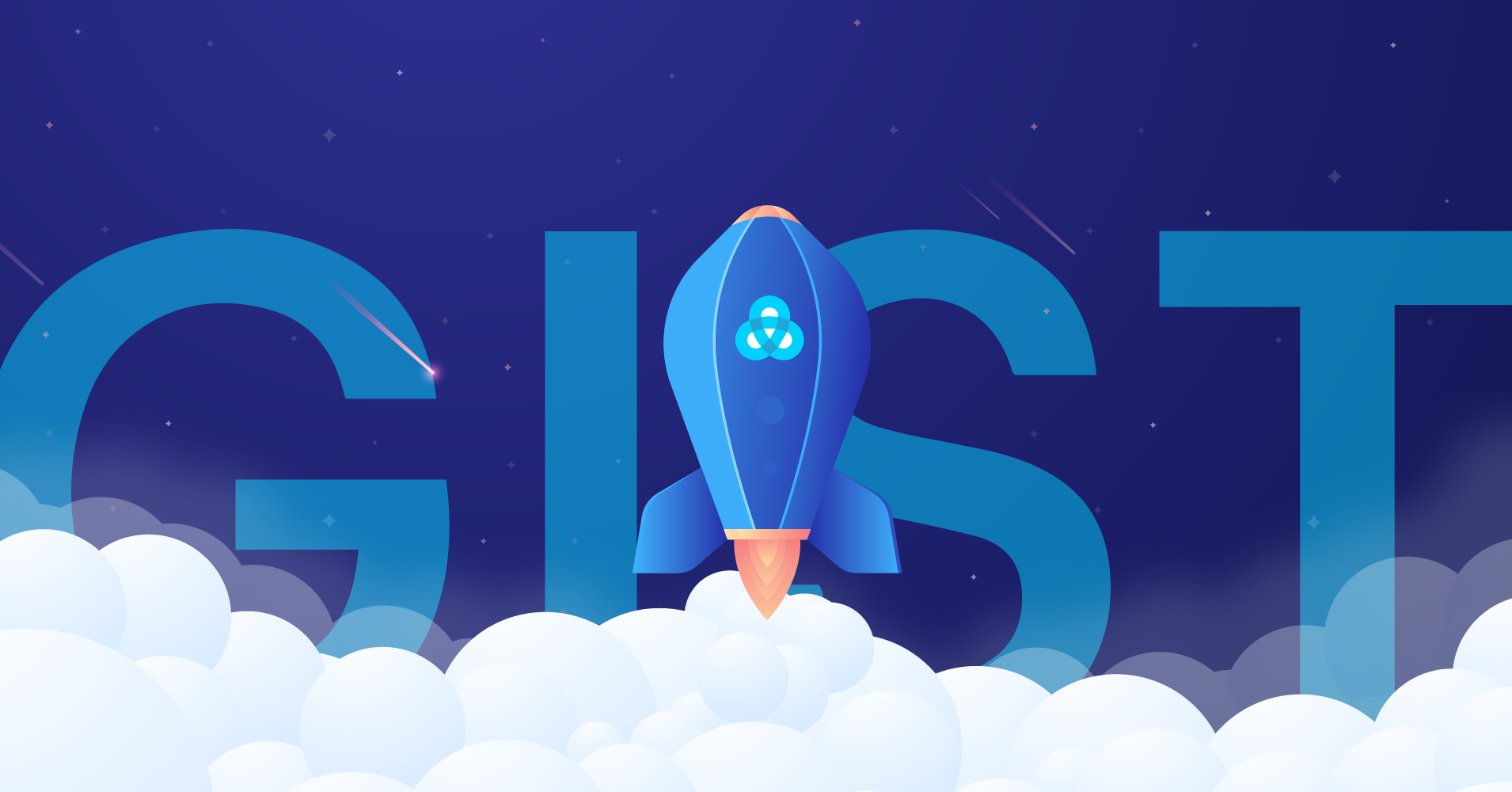 Did you know your email marketing database naturally decreases upto 22.5% every year? Wondering why? Because people's email addresses change for various reasons and they opt-out from your email list. But as a marketer, you have to constantly add new contacts to your email campaigns. According to the Data & Marketing Association, 40% of marketers consider email marketing is necessary for their content marketing success. So, growing an effective email list should be one of the first priorities for your business..
But how to do that? Don't worry, we're going to share some amazing tips to help you out.. GetGist integration in WordPress is one of the easiest ways to grow your email list. We suggest you integrate GetGist with Fluent Forms to get the best out of it. Before jumping into the steps, let's get a closer look at the app itself.
What is GetGist WordPress?
Gist app is an all-in-one marketing automation tool for WordPress. If you want to grow your email list, manage contacts and do email marketing campaigns, just go for the Gist application without any hesitation. The tool includes lead capturing features like popups, chatbots, live chat, email marketing, and a contact database. Once you build your email list, you can manage your campaigns through Gist. Let's find out why Gist WordPress is a perfect choice for you.
Benefits of using GetGist integration in WordPress
Gist marketing software will help you to capture more leads and grow your email list with its comprehensive features. So, let's dive a bit deeper and learn what they offer.
Pop ups: Create beautiful popups using professionally designed pre-built and optin templates. You can also customize them or create a new one as you want by the drag and drop editor tool. GetGist comes with five different types of forms, such as inline form, top banners, welcome mats, popup modals, and side-in boxes.
Chatbots & live chat: Gist WordPress allows you to add a free live chat widget to your site and permit your customers with the fastest and powerful form of contact. Besides, you can set different types of live chat modules with GetGist. For example, sales live chat, support live chat, and automated chatbot. The most interesting fact about the tool is it offers free iOS, Android apps to stay connected with your clients while on the move.
Email marketing: GetGist integration in WordPress lets you send good-looking emails to your contacts. The email builder feature can help you design stunning and responsive emails and analyze the performance to identify how contacts are interacting with your campaigns.
Built-in analytics: If you want to know which pages are getting more attention and ultimately giving you lead conversion, the Gist WordPress function is here for you. This will help you to analyze the circumstances and take action accordingly.
Besides, you have a plethora of options you can do with GetGist. For example, find out your contacts and their time zone, see when a visitor visited, use page visit analytics to score leads, trigger automation when one of your contacts visits a page, start automation when someone clicks on a link, easy personalization, segmentation, and dynamic content creation.
Amazing! Isn't it? Now that we're familiar with the features let's get into business.
Connect GetGist in WordPress with Fluent Forms
As per the heading said, we're going to connect GetGist in WordPress with Fluent Forms. You may ask why Fluent Forms? The answer is obvious.Fluent Forms is one of the fastest and the most lightweight form builders in WordPress. No coding, no hassle; use the drag-and-drop feature to make beautiful forms within a couple of minutes. It comes with 45+ input fields, 70+ pre-built templates, and 35+ third-party integrations. And GetGist integration is one of the third-party tools.
Fluent Forms offers almost all the solutions for a WordPress site. Some amazing features of the tool are file upload, reCAPTCHA, hCaptcha, radio button, range slider, advanced post creation, signature add-on, PDF add-on, custom CSS, and so on. Moreover, in the recent version of Fluent Forms, we have added conversational forms for our users. So, without any further explanation, let's see how to integrate the Gist app with Fluent Forms.
Here are the steps to integrate the Gist app.
Turn on the Gist module
Make a Gist account & copy the API from it
Paste the API in the Fluent Forms Gist settings
Create a feed
Set up the integration and fields
Step 1: Turn on the Gist module
Go to your WordPress dashboard, and select Fluent Forms pro. Then click on the Integration Modules option from the left sidebar. Now, look for the Gist app and enable the button if it's not.
Now click the Global Settings option from the top bar. Here, select the GetGist option from the opened left bar. It will ask for the GetGist API key.
Step 2: Make a Gist account & copy the API from it
If you don't have any Gist API key, create a Gist account, and log in there. Go to the settings section of the top bar from the dashboard. Then click on the API & Integrations from the left sidebar. Here, select the API key option, and copy the API for future uses.
Step 3: Paste the API in the Fluent Forms Gist settings
Now go back to the Fluent Forms GetGist settings, where you left it. Paste the API and don't forget to click on the save settings button. After that, you will get a success message.
Step 4: Create a feed
Now, create or select any contact form to connect with the GetGist integration in WordPress. To do that, go to the All Forms section, and pick any form. Click on the Settings button for that form.
A new page will appear here. Select Marketing and CRM integrations from the left bar. Then hover over the Add New Integration button from the top right corner to create a feed. A dropdown list will open. Choose the GetGist integration.
Step 5: Set up the integration and fields
Customize the settings according to your requirements. First, give a name to your feed. Map the Gist fields with the form's input fields. For example, email address with email, name with the name field, phone with the phone field, etc.
Moreover, you have to enable the buttons for the Landing URL, Push IP Address. When both options are enabled, Fluent Forms will redirect the form page URL and the last seen IP to the Gist lead.
You can also set the conditional logic if necessary. This is just like the regular conditional logic, and subscribers only are added to the list if they meet the conditions. Finally, click on the Create GetGist button to complete the process.
We hope you found this post helpful. We have so many other email marketing integrations that can connect with Fluent Forms, like, CovertKit, Mossend, and so on. You can also check out the tutorials on these platforms on our website.
To the end
When you are about to expand your email list, the best thing you can do is reach as many people as possible. That means designing innovative marketing campaigns with the right strategy, solid A/B testing, and exploring other platforms such as YouTube, Instagram, Twitter, etc. can help you in the significant growth of your email list. Besides boosting email growth, you also need to follow some tips and tricks while crafting your campaigns or posting anything on social media.
---
Prema Anjum
Hello, This is Prema. I work as a digital marketer for Fluent Forms at WPManageNinja. When I am not playing with words, I go to explore nature.