The Best Way to Connect WordPress to HubSpot CRM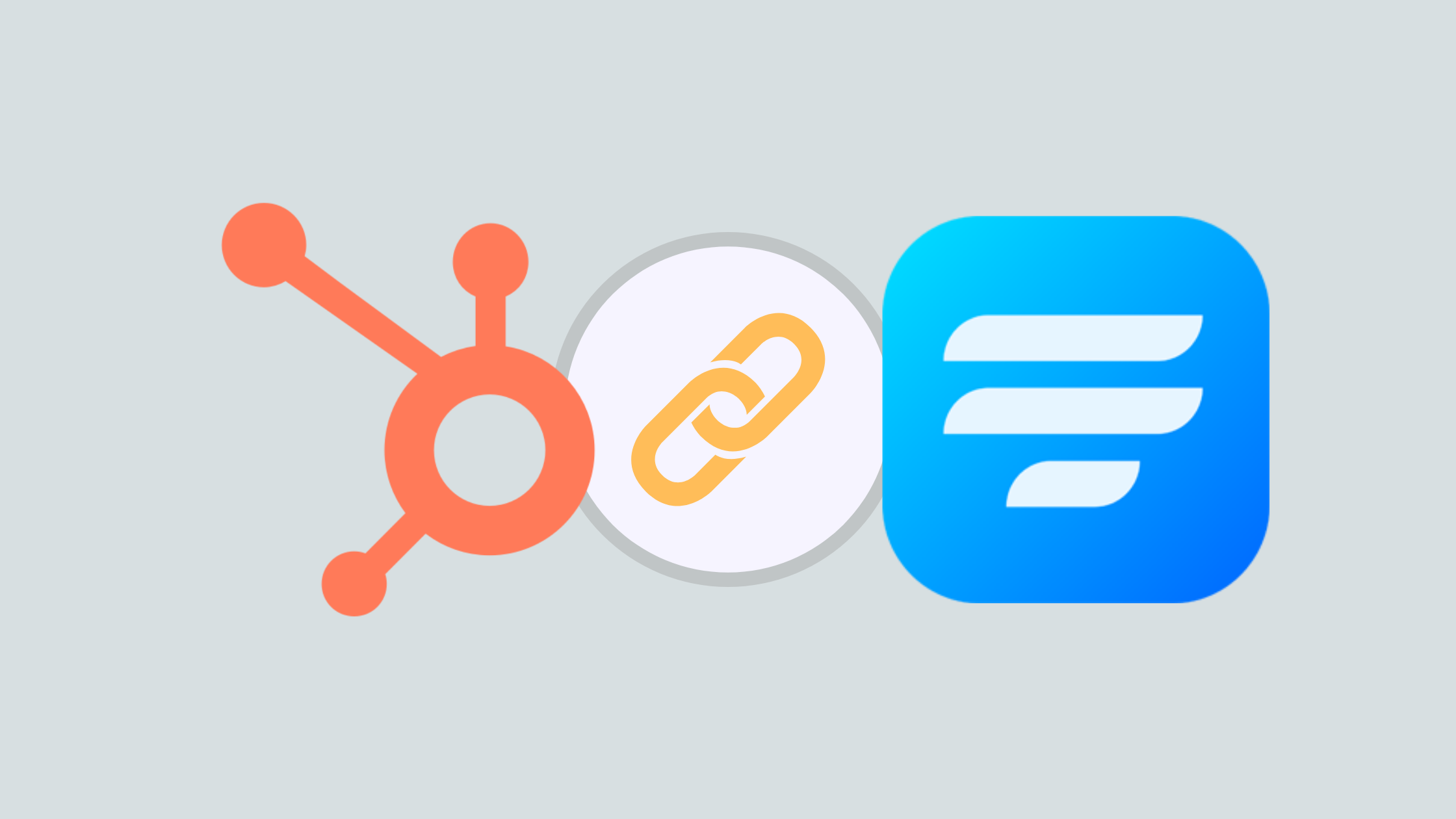 Running a business gets more and more critical as days go by. Webforms, CRM tools, etc., are some of the most commonly heard terms in the WordPress world. But what's the connection?
Well, in this blog, we'll walk you through what a CRM is, introduce you to two proficient WordPress plugins, HubSpot CRM and Fluent Forms, and finally, tell you how you can enable HubSpot CRM integration. So let's go.
What is a CRM
Customer Relationship Management, commonly known as CRM, is a system that incorporates strategies, techniques, and technologies that a brand needs to attract and sustain customers. CRM is basically a centralized system wherein you develop a complete solution from generating leads, analyzing customer information, share resources among your team members, and make sales.
There are numerous ways in which a CRM can improve a business. However, choosing a CRM can quickly become a confusing business. There are currently hundreds of CRMs in the market, and choosing the perfect one for you can get hectic.
HubSpot CRM is a free CRM tool that everyone can benefit from. It has a comprehensive set of features that lets a team have a complete view of their sales pipeline and also save time. With HubSpot CRM, a brand does not have to worry about limits because the CRM tool offers unlimited users, data, and up to 1,000,000 contacts.
You won't have to manually update as the records are automatically brought to speed. Use these reports to keep sales activity, productivity, and even individual performance up to the mark. Moreover, with the efficient tools from HubSpot CRM, you can accomplish more, run better deals, and remove all kinds of unnecessary hassles.
An intelligent WordPress form plugin, Fluent Forms, will help you ease your lead generation process. Webforms are not limited to collecting emails or other data, and Fluent Forms proves that.
Fluent Forms is sufficiently equipped with powerful features like form restriction, honeypot, hidden fields, visual data representation, import/export form entries, etc., that make data collection easier. Additionally, the WordPress plugin is facilitated with third-party integrations with tools like Trello, Telegram, Twilio, Zapier, and numerous CRMs.
One such integration is the HubSpot CRM integration. You can collect emails and seamlessly send emails to your users with this feature.
How to integrate HubSpot CRM
If you are interested in a HubSpot CRM integration with Fluent Forms, we can help you get through it. The procedure is really simple, so there's nothing to worry about. Let's get to it without any further ado.
Step 1: Install Fluent Forms Pro
Well, to integrate HubSpot CRM with Fluent Forms, first, you're going to need to install Fluent Forms. To do that, head to the mother website, WPManageNinja, and download Fluent Forms Pro from there.
Now get to your WordPress dashboard and locate plugins from your menu. Now Upload your file after hitting the Add New button. Next, Install Fluent Forms Pro.
Step 2: Enable HubSpot CRM
Now that you have Fluent Forms Pro installed, it's time to enable HubSpot CRM. Locate the Integrations Module from the sidebar, and scroll down to the HubSpot CRM module.
Toggle on the HubSpot CRM to enable it.
Step 3: Configure HubSpot API
After you have enabled HubSpot CRM, you will have to configure the settings. To do that, you can click on the settings icon of the HubSpot CRM module. Or, you can go to the Global Settings and go to HubSpot from the sidebar.
You'll be asked for the HubSpot API Key. To get that, you need to log in to your HubSpot account. Copy the key, and paste it on the Fluent Forms dashboard. Don't forget to save the settings.
Step 4: Create HubSpot feed
You're all set with your HubSpot CRM configuration. Now, it's time to set up a HubSpot feed. Select the form you need to connect to HubSpot. Go to the Marketing & CRM Integrations tab from the Settings & Integrations of your form.
Click on the Add New Integration button, and select HubSpot Integration from the dropdown. Map the fields and save your settings. And voila! You're good to go.
HubSpot CRM in a nutshell
HubSpot CRM is absolutely vital for many, and rightly so. It is a powerful tool to have. The CRM tool covers all grounds and takes headaches off of you. You can use it to enrich contact records, streamline workflow, and rightly make conversions.
Coupled with Fluent Forms Pro, you can do more than just lead generation. Try it for yourself and see the magic happen. Fluent Forms Pro is affordable, so you don't have to go to great lengths just for an extra hand.