Transform Your Forms Experience: Migrate to Fluent Forms
Shaugat Ashraf
. March 7, 2023
. 4 minutes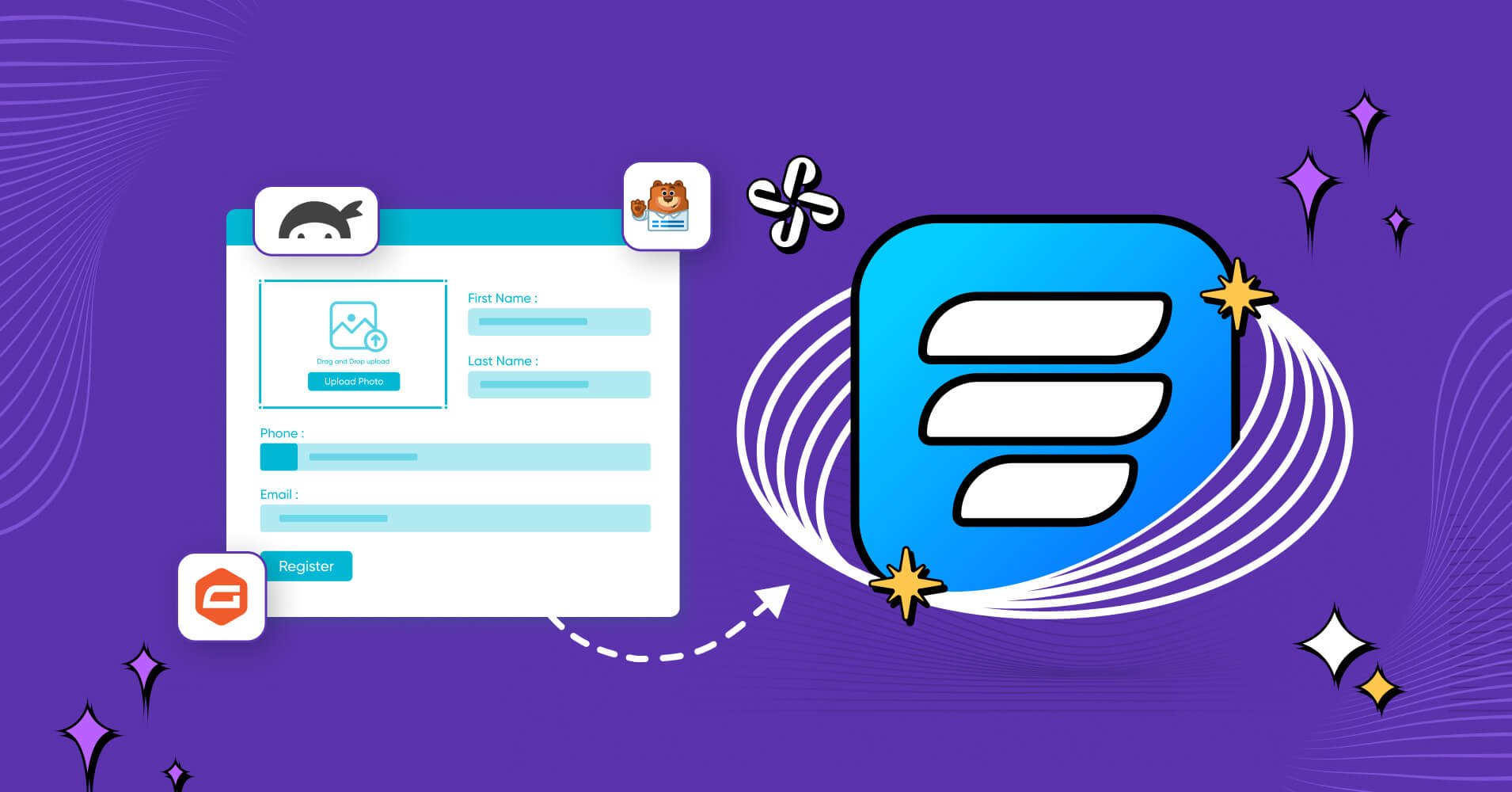 Tired of dealing with complicated form plugins that leave you pulling your hair out? It's time to upgrade to Fluent Forms and make your life easier than ever! And how do you do that? With just a few clicks, you can say hello to a world of user-friendly form-building experiences.
So in this article, we will show you how you can migrate to Fluent Forms from other WordPress form-builders using Fluent Forms Migrator. Without further ado, let's get started!
Fluent Forms is the most beginner-friendly form builder. Download now and start crafting beautiful forms FREE!!!
Discover Fluent Forms
When it comes to WordPress form plugins, there are so many of them in the market. But Fluent Forms stands out among them being the smartest and most lightweight form builder able to meet almost every need of its users. Let's take a look at the notable features of Fluent Forms –
It is a drag-and-drop form builder plugin that gives a smooth user experience
Dozens of useful pre-built form templates make form building really quick and simple
Fluent Forms has conversational forms feature for changing the form-game
You can use conditional logic for more control over your forms
With Fluent Forms, you can integrate 45+ tools for additional functionality
It gives you the ultimate freedom of using a multi-column form layout
Fluent Forms has calculated fields for measuring numbers based on inputs
Quizzes and surveys can be created using the Quiz module
The payment feature lets you accept payments from your clients in a seamless way
Why you should make the switch 
Fluent Forms currently offers migration from four different form-builder plugins: WPForms, Gravity Forms, Ninja Forms and Caldera Forms.
So, why make the switch to Fluent Forms? Well, each of these plugins has its own limitations. For example, WPForms might be popular, but the number of input fields is only limited to 10 in their free version. Fluent Forms, on the other hand, has over 25 fields available right out of the box. 
Gravity Forms, while a decent option, doesn't even offer a free version. Ninja Forms has 17 form templates to choose from. That's barely enough options to get your diverse job done. But with Fluent Forms, you've got 70+ templates at your fingertips. Quick, effortless form-building is just a few clicks away.
And what about Caldera Forms? Unfortunately, it's no longer being continued, so it's time to move on to something better. And that better option is Fluent Forms. With its abundance of form templates and ease of use, you'll be able to build the perfect form in no time.
How to migrate to Fluent Forms
So, you're ready to make the switch to Fluent Forms? Great choice! The migration process is almost effortless thanks to the Fluent Forms Migrator tool. Here's how to do it:
Step 1: Install Fluent Forms
The process of installing Fluent Form is the same as installing any other WordPress plugin. Go to Plugins from your WordPress dashboard and click on the Add New button. Search for Fluent Forms, install it, and activate it.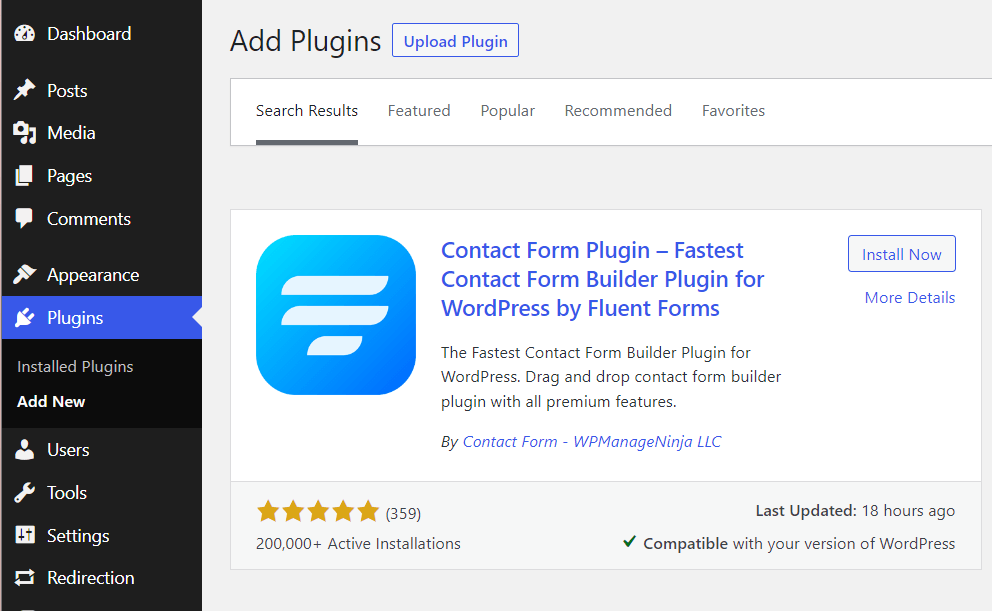 Alternatively, you can find Fluent Forms on the WordPress Plugin Directory. Download it and install it on your WordPress website.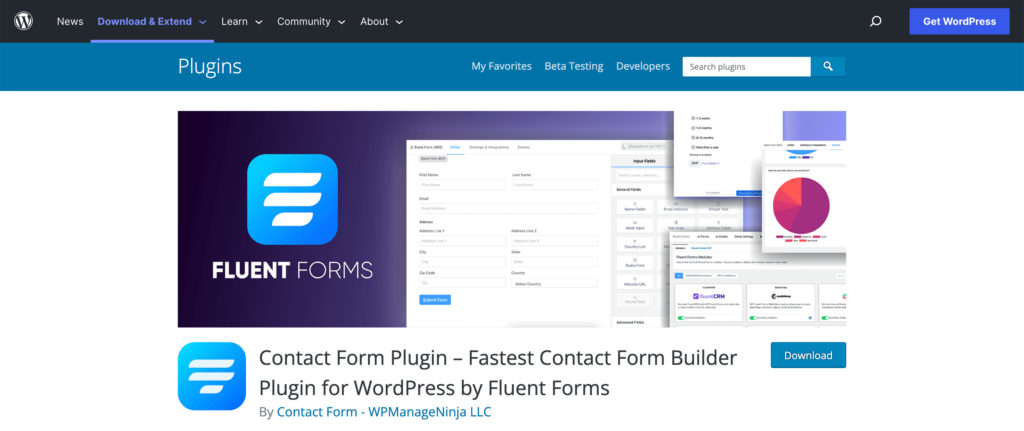 Step 2: Migrate your forms
Now that Fluent Forms is installed, go to Fluent Forms > Tools > Migrator. If you have the necessary form-builder plugins installed, you will see a similar window where you can initiate the migration process.

Now choose the form plugin from the tabs and then select the form(s) you want to import. Then click on the Import Entries and Import Form button. For demonstration purposes, we selected the Event Registration form of Ninja Forms and we want to import the form along with its entries to Fluent Forms.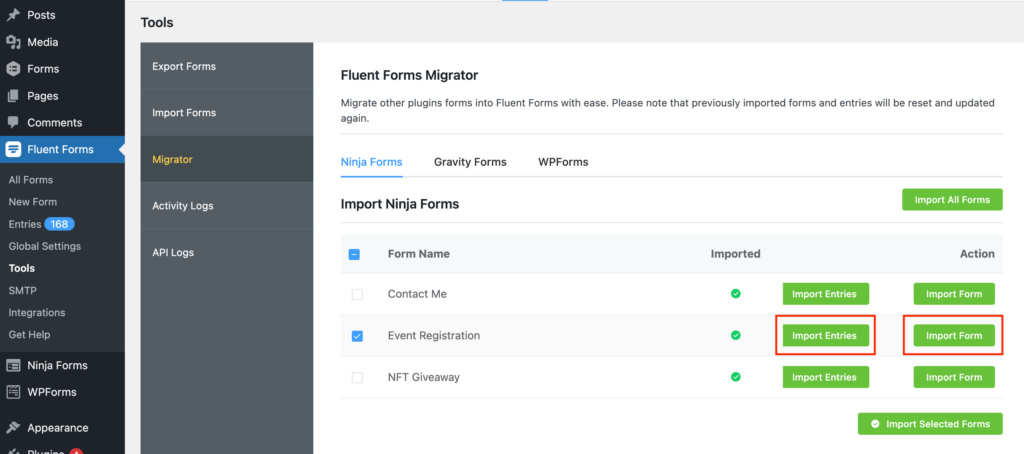 That's it! We have just migrated to Fluent Forms from Ninja Forms. See? Easy peasy.
Wrapping up
Fluent Forms is the ultimate form-building solution for WordPress users. With its ease of use and abundance of crazy features, you can create the perfect form in no time.
In this article, we showed you how easy it is to migrate to Fluent Forms from WPForms, Gravity Forms, Ninja Forms, or Caldera Forms using the Fluent Forms Migrator tool.
So, what are you waiting for? Transform your forms experience and take your website to the next level with Fluent Forms today. Follow our social media handles to learn more about Fluent Forms.
---
Shaugat Ashraf
An Econ major turned into a Digital Marketer by choice. Hello! This is Ashraf and I am here to enlighten you on various WordPress topics and help you make informed decisions.