15 Proven Branding Ideas to Grow Your Business
Inqiat Ahsan Reza
. October 2, 2023
. 11 minutes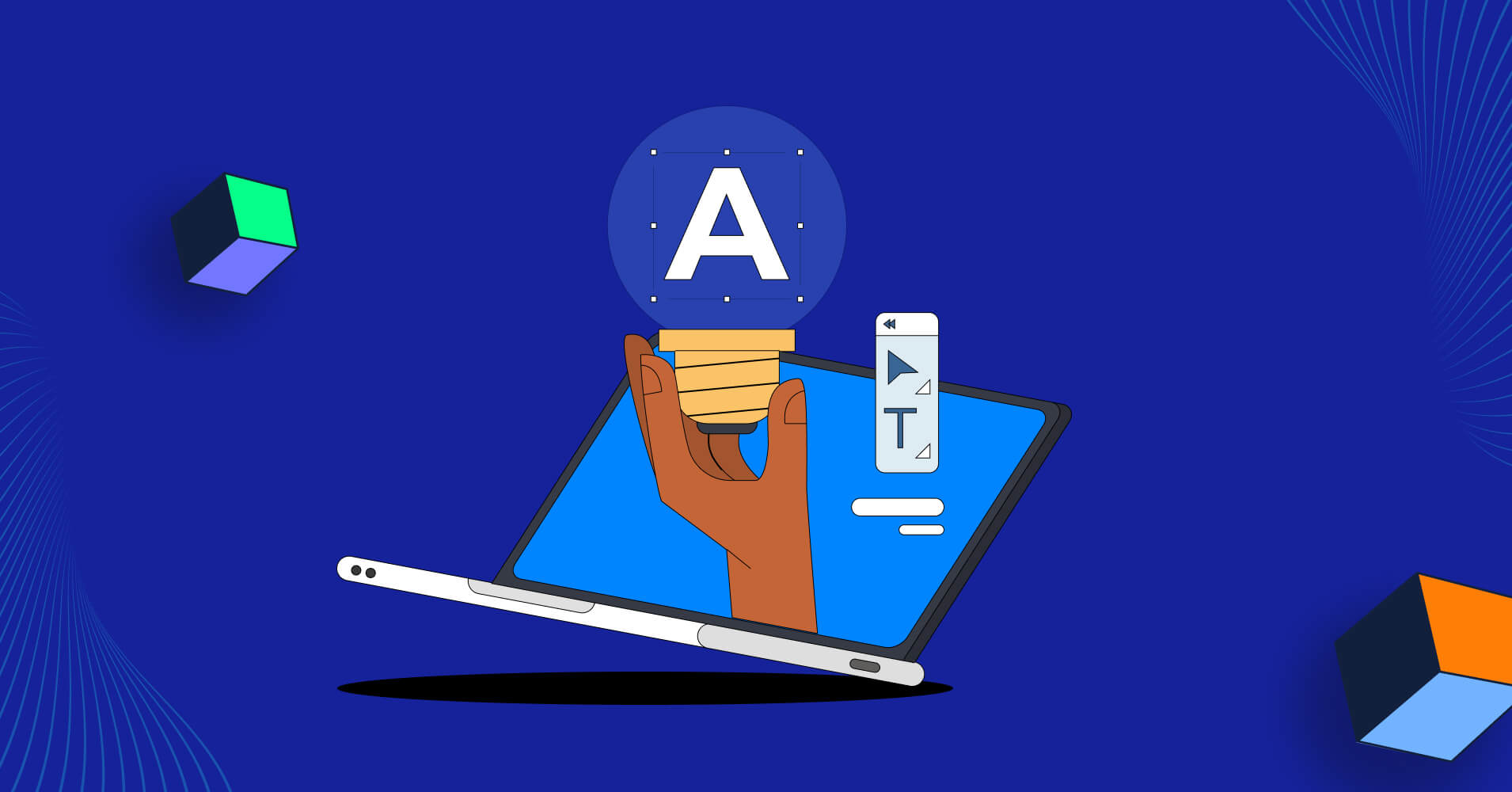 Branding is the art of differentiation. Whether you have a small coffee shop or a large fashion hub, branding is the way to carve a happy and unforgettable impression in your customers' minds. In the digital marketing era and unimaginable business battles, iconic branding ideas can elevate your business like a sparkling gem in a sea of pebbles.
Here is the problem: there are no ready-made branding ideas; certainly, it would not be like choosing your ice cream flavor. Finding a working branding solution is like solving a puzzle that includes critical thinking and carefully considering risks, benefits, and many other factors.
This article will guide you through the thinking process to crack the code of successful branding, leading you to a position where you can develop your own killer branding ideas. During the journey, we will review some fantastic ideas you can take as inspiration and consider applying them. So, hang tight and explore the subtle art of branding like a true businessman.
Fluent Forms is the most beginner-friendly form builder. Download now and start crafting beautiful forms FREE!!!
Why care about branding ideas
The basic human tendency is to be comfortable with what we are familiar with. Branding allows your customers to become familiar with your business brand. The shape of your logo, the slogan in your advertisement, the packaging, the discount you offer on holiday, everything is an opportunity to stand out from other brands and make your customers favorable to you. 
If you work for your brand, the brand will cherish your business, embarrassing the peak of growth and achievements. Effective branding can create an unreplicable identity, differentiating you from hundreds of brands in the industry. If you want to start an online business as a beginner you should keep branding on your priority list.
The reputation you acquire from branding will build customer trust, encourage you to maintain your quality and raise pride and morale in the employees who work for you. If you can connect your customers emotionally with your brand, they will not have any option but you.
Moreover, branding is essential for protecting your services legally and increasing your brand's commercial value and success. You don't just get loyal customers and community around your service but also attract the most skilled professionals in the industry. In a nutshell, the growth of a business unavoidably depends on successful branding ideas.
Branding in an ever-changing era of technology
In today's world, most people rely on the internet and media as a source of information. But technology can be said to be the opposite of stability. It is frequently closing old doors and opening up new doors of opportunity.
Undoubtedly, technology will be your number one tool for your business branding, but if you can not spot the closed doors and move toward new opportunities, branding will not be an easy nut to crack. Having a good idea of technology trends and where your potential customers spend their time is a crucial skill you will require to implement successful branding ideas.
For example, if you have a gaming accessories brand, you can easily target YouTube gamers' content to reach your customers. That is what most companies are doing. But if another game streaming platform goes trending, you must take the early steps to grab the opportunity before other brands.
5 essential steps before you start
When starting from scratch, branding can seem a hard mountain to climb. A new business may need years to become a distinguishing brand in the industry. But without following the proper steps, even that will be too much to ask.
If you are already running a business, focusing on redesigning your branding ideas and comparing outcomes will be easier. No matter where your business stands, planning, and preparation is always the first step. Here are some things you should consider before starting an effective branding project that will change the course of the success of your business.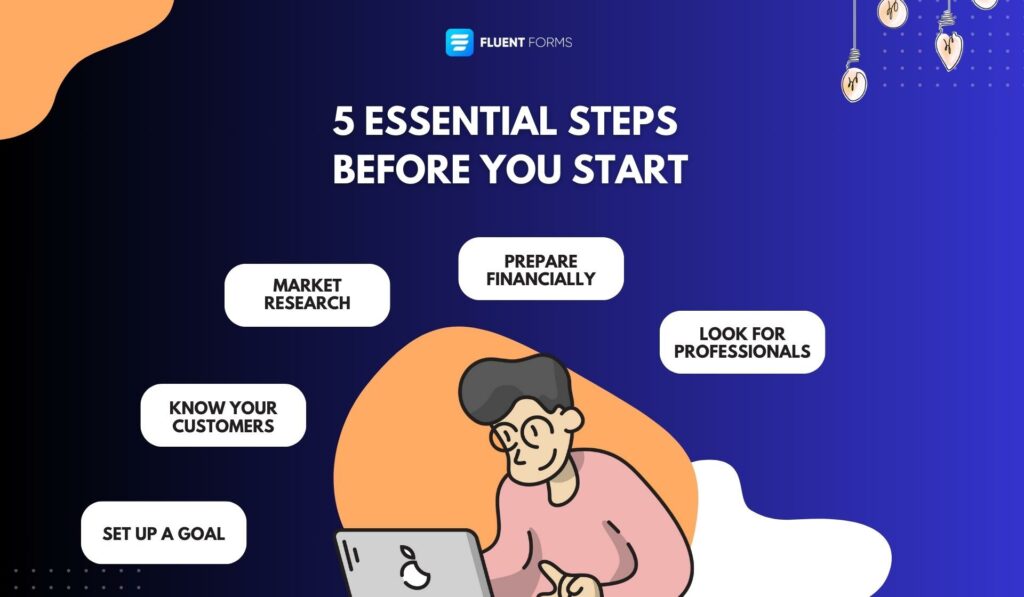 Set up a goal and clear path
If you don't know where you want to go, the destination of splendid success will see you roam around the wrong paths from far away. Set practical long and short-term goals. The short-term goals should be small enough to track, and let the long-term goal inspire you and the employees to work for you.
But the million-dollar question is, how do you reach your business goal? The answer lies in the following parts of the article.
Know your customers
The most crucial aspect of branding is having a realistic and unbiased understanding of your customers. Try to find out who your customers are and how they like to be served by a business like yours. The answers will help you design your service according to your customer's convenience.
Market research
Analyze the market where you have to compete. Track the root of the successful business in your industry. It will lead you to valuable information like what works and does not.
You can easily replicate some of their basic business strategies, giving you a solid foundation. Later, it will be easier and possible to develop branding ideas to outsmart your competitors.
Prepare financially
Did you know? A sea of money is spent to shape the minds of the people in the world. Changing and shaping people's minds is nowhere closer to cheap. So, if you start your branding, you must go all the way, which will require a solid financial backup. Or at least have some good plan to manage it.
Look for professionals to appoint
Branding ideas requires powerful analysis, marketing, and designing skills, and getting talented professionals for those positions is the best way. Put effort into getting the sharpest minds you can afford. Their expertise will pay back the value soon.
15 branding ideas that will make your business stand out
Here are 15 killer branding ideas that will make your business stand out in the crowd. Without any delay, let's dive in –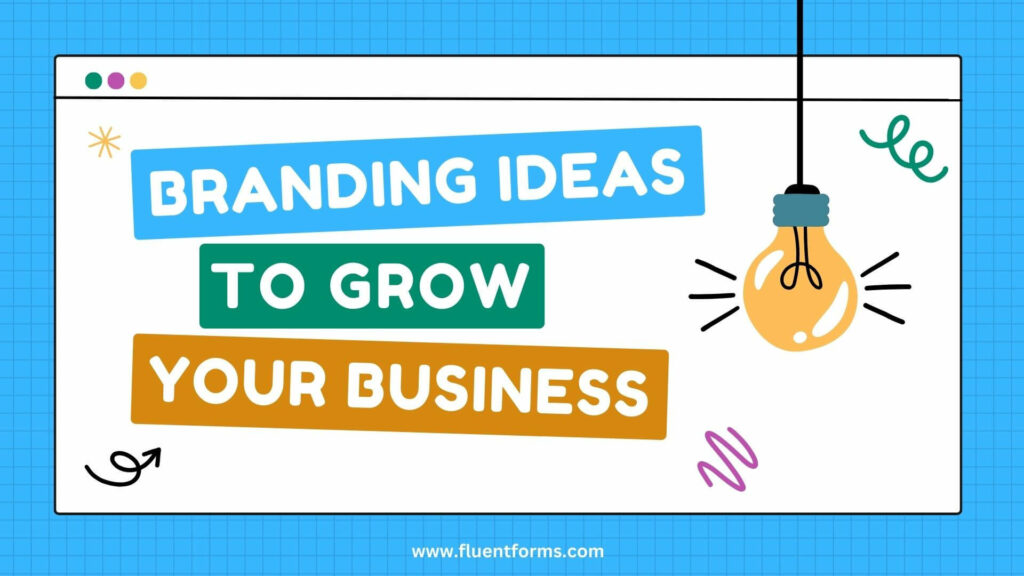 Set brand archetype
Remember, KFC has a friendly face of Colonel Sanders in the logo? That expresses the idea of having a relaxed and inviting image in KFC. Those archetypes define the character of your brand, resonating with a noticeable concept or persona.
Whenever a customer sees or recalls your brand name, it should evoke a specific feeling if you establish your brand's archetype. Your brand archetype is something you repeat as many times as you can. Successful brands ensure their logo, advertisement, and packaging represent their archetype.
Plan an epic entrance.
The benefit of starting a business from scratch is that you can carefully design your first impression. Don't rush to hit the ground. Put your best foot forward to create some splash in the industry, and be constant with your service quality. Some adventurous customers will always be willing to try your service, and if you serve them well, they will delightfully return to you and even suggest their friends try the new brand that arrived.
Empower your logo.
Everything you do for branding your business, all the effort goes into making your customers recognize and distinguish your logo. So, an attention-grabbing, strong logo should be at the top of your priorities for the branding project.
The advantage of a great logo is enormous. It will make your brand more noticeable, professional, and lucrative. On the flip side, customers will subconsciously question your authority, professionalism, and quality if you have an amateurish logo.
Events can create a blast
Events and campaigns are often overlooked, but they have immense potential to take your business branding to a different height. It is a great way to engage with your customers, network with professionals, and achieve the spotlight. The events can be anything that provides some value to the attendees. Check out some of the event ideas-
Host a simple discount event.
Launch a new product while showcasing the existing ones.
Organize a workshop inviting the young professionals of your industry.
Invite the industry leaders to talk about topics related to your industry.
Collaborate with trusted brands
Joint forces of bands can take business branding to another level of possibilities. You can collaborate with other trusted brands, create more value, and enjoy exposure to creative branding ideas. The collaboration fits perfectly when two brands serve different products of a similar niche. Such as a clothing brand can seamlessly collaborate with a shoe brand, and both get the maximum advantage.
One of the most creative examples is the collaboration between Uber and Spotify. It was satisfying for the customers to get a ride while listening to their favorite song. And when it comes to the compatibility of brands, you have a blank canvas to work with. Once, MSCHF, a fast food brand, collaborated with Rihanna's Fenty Beauty, a beauty product brand. They launched a product where buyers can get either Katchup or Red Fenty lip gloss! Imagine hoping for the last lip gloss packet and it turns out to be a ketchup so you can eat your burger!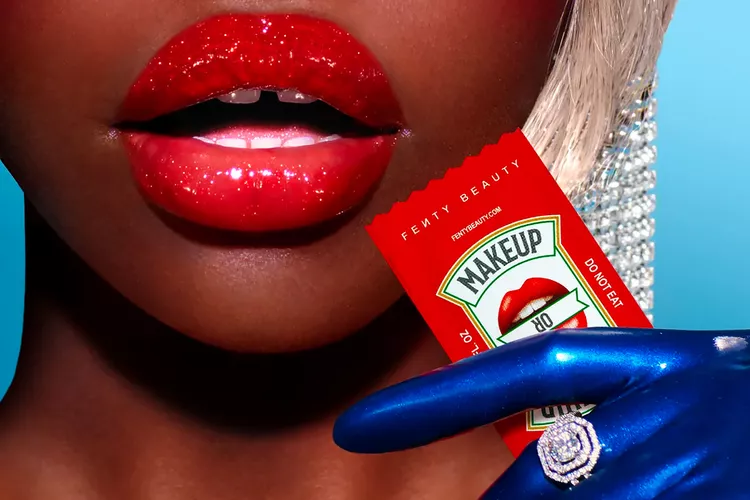 Reel marketing
Reels are content of the new age. Video content is already 10 times more effective than written content. Reels are very effective as they can express messages in a very short time. Reels are so humungusly popular that 2.35 billion people interact with reels every month, almost one-third of the world's population.
You can film exciting reels about your product. Use the hashtag to reach the right audience, while captions can inspire the audience to take action.
Memes can be stronger than guns
Memes are light-hearted content that everyone loves to enjoy and share. If you can make a funny meme with a desired idea, it can effectively seek unbelievable attention, love, and shares. However, it can seem less professional, but it will undoubtedly humanize your brand and pull it from the monotony of professional branding styles.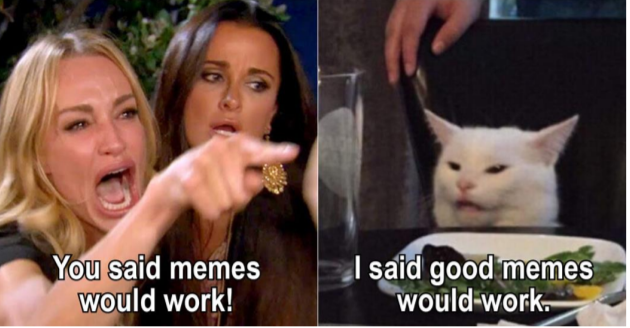 Run simple banner ads to be noticed
If you can expose your potential customers frequently enough with your banner ads, you will create a strong presence, leaving no other viable option for them. Even if you don't get immediate success or clicks, it subconsciously nurtures a positive impression on your brand.
Reward your best customers
Offering fabulous gifts for your best customers will not only encourage them to stay loyal but also lure other customers to get more services from you. You can make a membership program to track their shopping habits or simply let them know how much they need to shop to get the reward.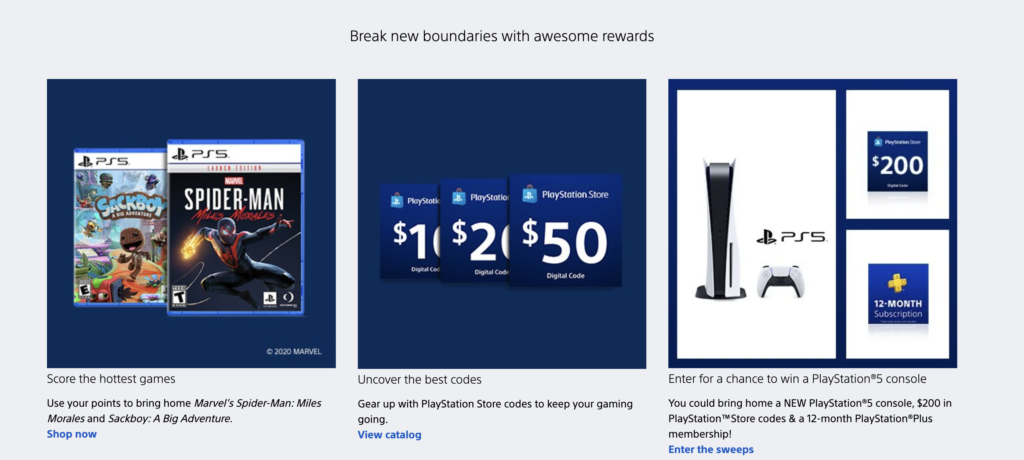 Protize impression first
Successful business is not based on how much money you make but on how many people you serve and satisfy. Especially at the initial stage of a business, prioritizing customer satisfaction is the key to moving forward. Remember, money is just a symbol of value. If you can create value, customers will pay you in very helpful ways.
Enjoying this article?
We regularly publish helpful content on our blog. Subscribe to get them delivered straight to your inbox.
We won't spam you. You can unsubscribe whenever you want.
Emotion connection can be vital
Emotional connection can be a game-changer for getting repeat customers. Customers will become irresistibly biased on your brand when they know the stories behind the product. Here are some you can try-
Share stories behind your brand and products. Vulnerability is the key.
Tell stories of limitations and how you overcome them.
Introduce your employees as heroes behind the scenes.
Use stories, reels, and social media posts to interact with your customers.
Make a community and celebrate
Having a community of loyal and helpful customers is like having a high-performance marketing unit. Devolop is a social media group where folks can share their question and thoughts about your services. Be super helpful and value their concerns. To keep the community happy and interested, steps like offering discount coupons and event tickets should work like magic.
Sponsor artists
Artists are the face of society and one of the best places to brand your business while supporting good art simultaneously. People will always have a positive impression when you sponsor their favorite artists.
Be concerned about the environment and social events
A brand is not just the name of a business. As it influences so many people, it can easily work as a voice that will positively impact society. Such responsible activity on environment awareness and social events can create a strong image that can not be easily forgettable.
Be honest and transparent
Being honest is the root of every idea we did and did not list here. Honesty and transparency are the essence of any branding idea, helping you win solid customer trust.
Conclusion
In the ever-so-chaotic land of business, mind-altering branding ideas anchored on honesty and consistency can be the sharpest sword in your arsenal. If you made it this far, you carry the most powerful weapons to grant you unfair advantages in the battle between brands.
Too much can often be wrong, but when branding your business, there are three things you can't overdo- preparation, research, and engagement. Strategic application of creative branding ideas can lead you to success earlier than you think.
Wishing you all the best for the dawn of extraordinary achievements and beyond!
---
Inqiat Ahsan Reza
He loves to play in the arena of WordPress and learn new things every day. Whenever he's not writing, he's playing billiard or spending quality time with his family.