WordPress PDF Generator: Everything You Need to Know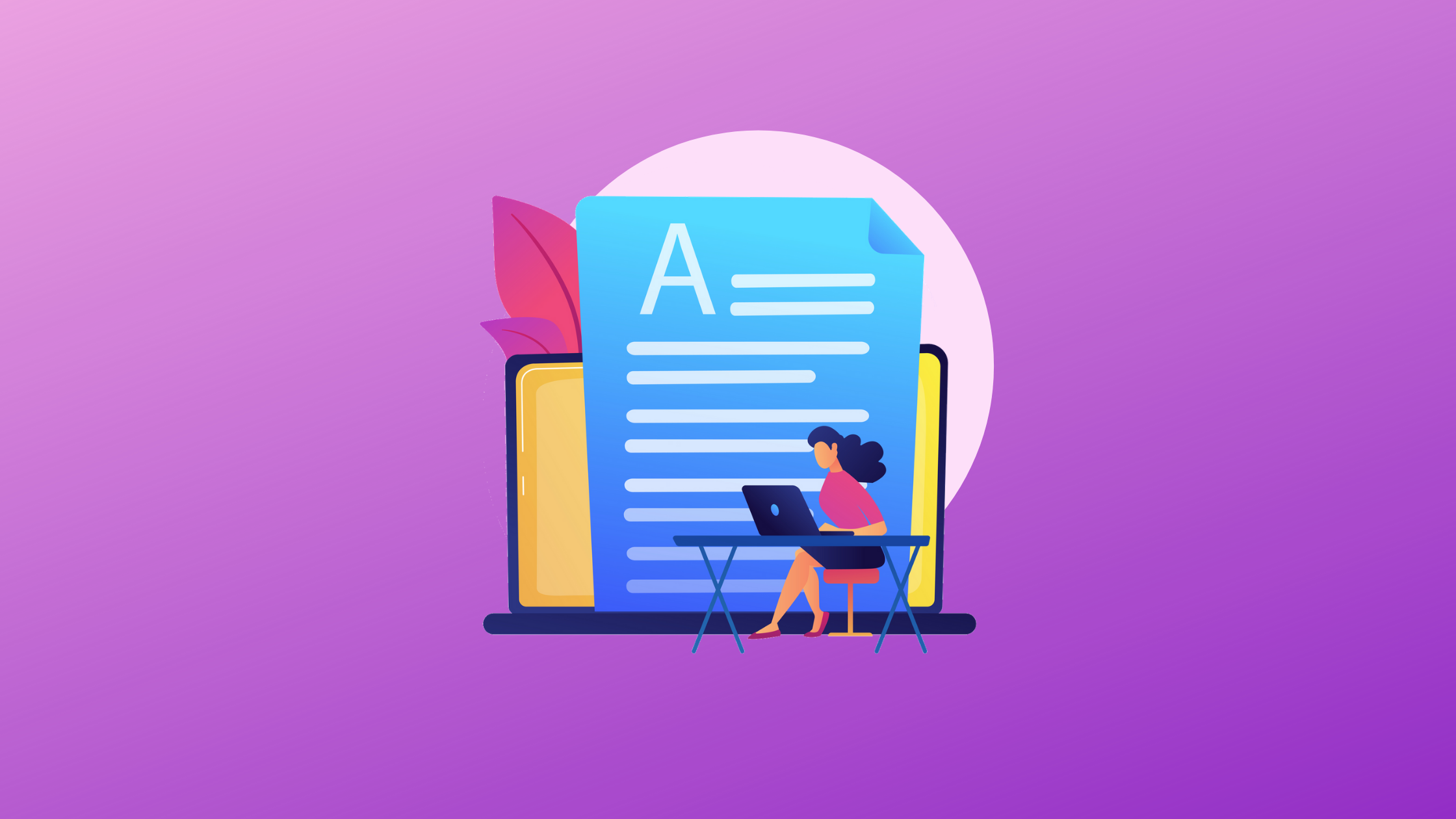 A WordPress PDF generator is a quick fix if you are in a position where you have to receive great many information and have to sort them into organized PDF files. These tools are efficient and help you store and share data seamlessly, enhancing your proficiency.
For some services, you will need to resort to external help to generate your PDF files. In comparison, some others realize the urgency of entry management and provide you with all the services in the same place.
Fluent Forms is the most beginner-friendly form builder. Download now and start crafting beautiful forms FREE!!!
For our article, we will put our full focus on WordPress PDF generators – from what their benefits are to how to use them. For our convenience, we will use the Fluent Forms PDF addon from time to time. It is a super-efficient WordPress PDF generator that will let you produce customized PDf files in no time.
How can a WordPress PDF generator help you
A WordPress PDF generator offers you flexibility while maintaining order for your eMarketing receipts, legal aid applications, contact information, lead generation data, etc. With a dynamic WordPress PDF generator like the Fluent Forms PDF addon, you'll also be able to customize your forms to make categorizing easier.
There are a number of ways a PDF generator can help you in. We have noted a few potential use cases to help you understand the extent of a good PDF generator.
Receipts
For any online marketing platform, receipts are absolutely mandatory. But with a baffling number of receipts, comes the enormous hassle of managing them. It can become increasingly challenging to keep the entries nicely organized and keep them within reach.
This is why many online marketers use WordPress PDF generators to produce PDF files that will lessen their trouble and make e-commerce enjoyable for both parties.
Applications
Another predominant use of online forms is for lead generation and contact. These forms garner a significant number of form entries. Hence, the backend form management can quickly get messy. To solve this issue, PDF files can be an easy fix.
By generating PDF files for form entries, you will have arranged data of all applications received. This will be very helpful while taking necessary steps after you've gained email addresses, etc.
Legal documents
Online forms carry various important information. From the eMarketers' receipts to the applications for legal services – all of this information needs to be nicely sorted. 
People fill various sensitive data in their legal aids applications. And frequently, they are even required to submit several legal documents via online forms. So it is of the utmost importance that these data be conserved safely. With the password-protected Fluent Forms PDF addon, you can ensure cybersecurity on both your and your client's end.
What makes Fluent Forms PDF the best WordPress PDF generator
Fluent Forms PDF addon is an efficient addon that will let you have a smooth workflow along with the Fluent Forms. Together, you can use it to produce dynamic PDF files. Fluent Forms PDF addon makes managing form entries easier. With the Fluent Forms PDF addon, you will have the following benefits.
Automated PDF generation
Customizable watermark
Supports all languages
Password protection
Automated email notifications
Conditional PDF generation
Automatically generated invoices
Upload and use of all fonts
These features give you full control over your files while making Fluent Forms PDF the best WordPress PDF plugin out there.
How to install your WordPress PDF Generator
You can easily install your WordPress PDF generator. If your form builder plugins include the PDF feature inbuilt, you won't have to go through it. But almost all the form builder plugins require you to purchase extra, and often third-party addons to do the job.
Fluent Forms also introduced a separate addon for PDF generation, so as not to burden all users. Whoever needs it can simply head over to the WordPress repository and download Fluent Forms PDF addon for free.
Installing it is quite easy too. After you've downloaded it, head to your Fluent Forms dashboard, on the left sidebar, you'll find an option for Modules. Click on it.
Now go to the Fluent Forms PDF tab. You'll have an Install Fonts button appear in front of you. When you click on it, the fonts will be installed. Besides, you will have all the features enabled.
And that's it! Not so difficult, is it?
How to set up your WordPress PDF Generator
Setting up a WordPress PDF generator is very easy. It will often require you to download and install the PDF generator and map it with your form. We will show the process step-by-step using the Fluent Forms PDF addon WordPress PDF generator.
Create an online form
To effectively collect information, first, you're going to need a data collection form. To do that, go to your Fluent Forms dashboard and click on the Add a New Form button. A pop-up menu will appear with a vast array of 70+ prebuilt form templates that Fluent Forms provides.
Choose the form that you need. The prebuilt form templates are categorized based on purpose. So you can use the dropdown menu to search the menu. Or you can look it up in the search bar. Additionally, you can also choose to simply use a blank form and build your desired online form from scratch using the 40+ input fields.
Here, we will work with a simple contact form. We used prebuilt form templates to create our form. Hence, our contact form automatically comes with relevant input fields, like First Name, Last Name, Email, Subject, and Your Message. If you want to customize it, you can add/remove any input fields of your choice from the right panel.
Create a PDF feed
Now that your form creation is complete, we will proceed to the next step. PDF feed generation. To do that, we will go to the Settings & Integrations tab of the online form. From the left sidebar, select PDF Feeds. You'll notice a prebuilt table with no data. To create a PDF template feed, click on the Add PDF Feed button.
Another pop-over will appear with two options for the template. We went with the general template. Now two tabs will materialize. In the PDF Contents tab, you can set up your layout. And in the Appearance tab, you can further customize it to better suit your purpose.
First, define your Header Content, PDF Body Content, and Footer Content on the PDF Contents tab. Then move on to the Appearance tab and define the Paper Size, Orientation, Font Family, Size, Font, Heading, Accent Color, Watermark Settings, Language Direction, etc.
Don't forget to click the Save Feed Settings button. This is a straightforward way to create a PDF feed. Even some of the most prominent form builders will require you to use Adobe Acrobat. Fluent Forms PDF addon provides a fresh alternative to that.
Generate invoices
If you have been closely following our instructions so far, you should have successfully created an online form and a PDF feed. Now, what if you needed to generate invoices too? Invoices are very handy, so it is only practical to have them produced.
Don't worry! With a competent WordPress PDF generator like Fluent Forms PDF addon, you'll be able to promptly generate invoices without breaking any sweat.
To generate your required invoice, go to the PDF Feed of your online form. Remember the two templates we had while creating a PDF feed? Well, it's time to work with the other template. You'll notice that there's an Invoice Feed template. Click on it. And that's it!
But you might need both a General Feed and an Invoice Feed. Well, the devs behind the Fluent Forms PDF addon thought of that. Hence, if you go back to the Add PDF Feed and select your feeds, you should be able to create a general feed and an invoice feed separately. Besides, you'll notice a checkbox at the bottom. Click on it to generate an invoice.
Try your WordPress PDF generator for yourself
Fluent Forms PDF addon is an adept WordPress PDF addon. It focuses on making PDF generation a piece of cake. The team behind this addon is fully customer-centric. And this fact is so evident in how many appraisals the Fluent Forms PDF addon has gotten. 
This WordPress addon is very new to the market. And it took this WordPress PDF generator only about a couple of months to gain 1k active users. The fluent Forms PDF addon works with both the free and pro versions of the Fluent Forms plugin.
Download Fluent Forms PDF addon for free.
But don't believe us. Try for yourself and see if it checks out. It's completely free. So what are you waiting for?