7 Evergreen Inbound Marketing Tools You Should Utilize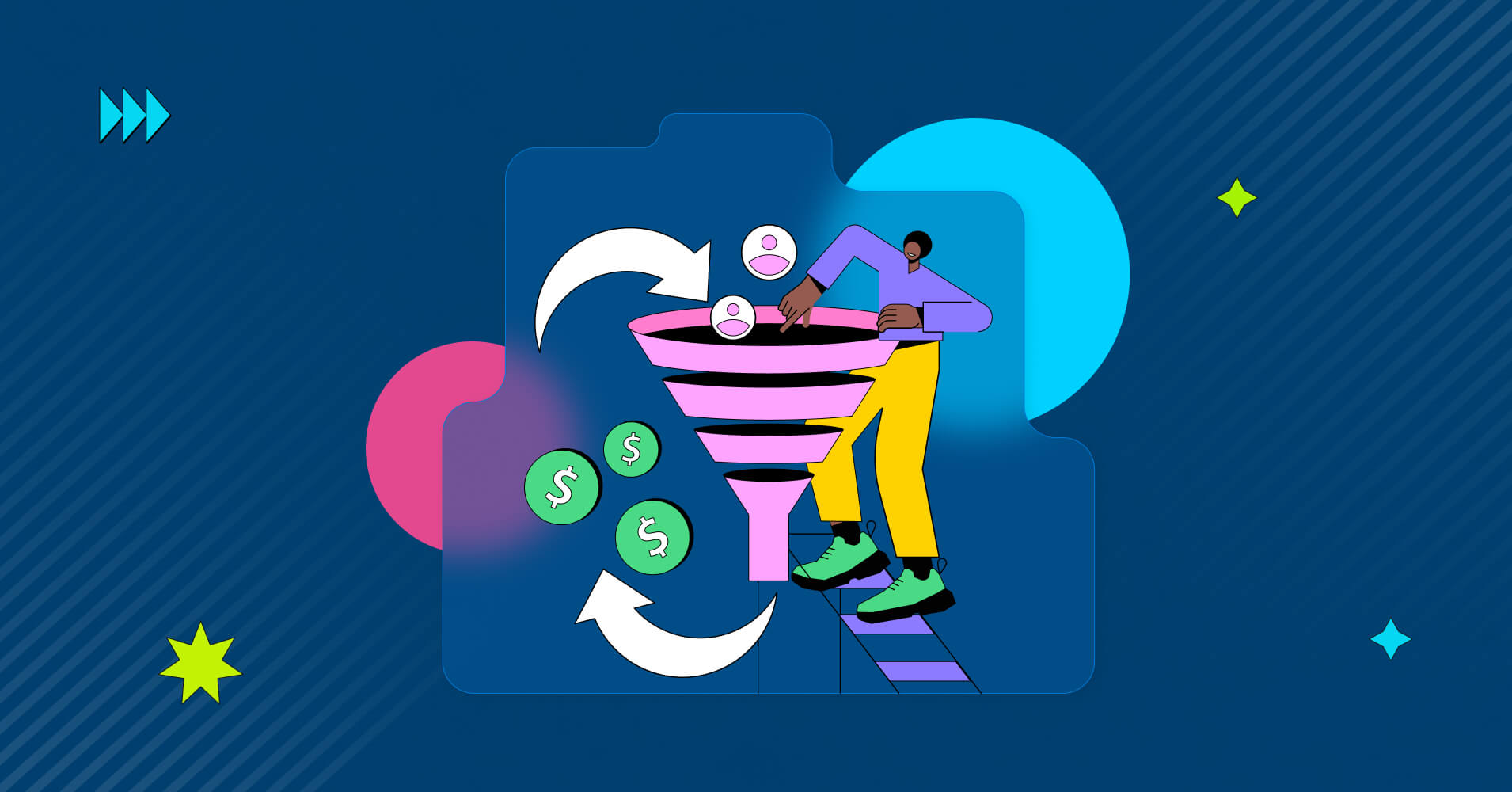 We have already realized that shouting out loud about your products or services no longer works; it's ineffective & people often find it annoying. Then an obvious question arises– what's the latest trend in marketing approaches to selling something that people love?
Well, the savior is the inbound marketing that pulls people in like a MAGNET, a game-changing idea that's all about building genuine and smooth connections with your audience by providing values.
Inbound marketing is the playmaker that tells captivating stories, leaving people mesmerized and turning strangers into loyal fans! Interesting…ha?
And guess what? We've got a list of incredible inbound marketing tools to share with you. From creating great content to understanding what your audience loves, these paid & free inbound marketing tools will make your customer smile & your business shine.
So, get ready to explore the evergreen tools of inbound marketing that transform your marketing efforts forever and scale up your sales faster.
Let the journey begin with some basic concepts–
Fluent Forms is the most beginner-friendly form builder. Download now and start crafting beautiful forms FREE!!!
Understanding inbound methodology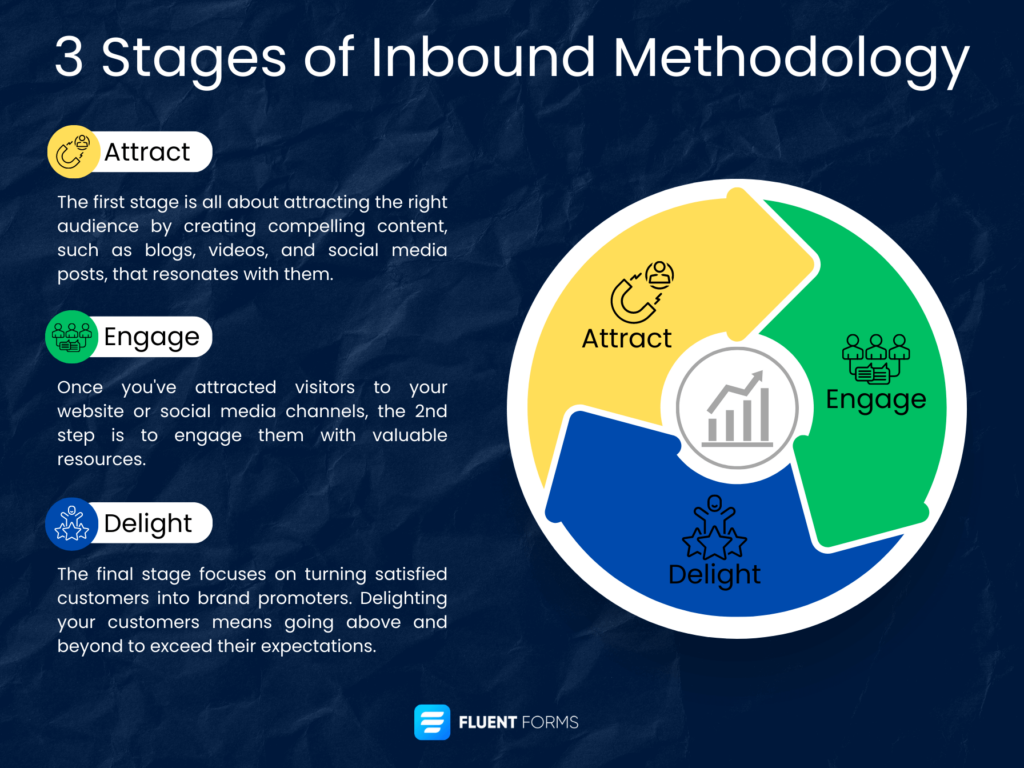 Simply put, the inbound methodology is a theory of growing your business by establishing meaningful, lasting relationships with prospects and customers. The theory is all about valuing and empowering these people to achieve their goals at any stage in their journey with your brand.
It's no longer about pitching the Today Show. It's about creating content that will attract the Today Show.

David Meerman Scott (@dmscott)
So, an inbound methodology is a strategic approach that revolves around the potential customer's needs and preferences. And the methodology follows a THREE-stage process:
Attract: The first stage is all about attracting the right audience by creating compelling content, such as blogs, videos, and social media posts, that resonates with them.
Engage: Once you've attracted visitors to your website or social media channels, the second step is to engage them. This involves providing further value through informative content like Ebooks, checklists, etc.
Delight: The final stage of inbound methodology focuses on turning satisfied customers into brand promoters. Delighting your customers means going above and beyond to exceed their expectations.
What is inbound marketing?
Keeping it simple and straight: Inbound marketing is a practical execution of the inbound methodology. It involves various inbound marketing tools and strategies that work together to attract, engage, and delight your target audience.
Here are some essential elements of inbound marketing:
Content Marketing: Relevant & valuable content is the foundation of inbound marketing.
Social Media Marketing: Social media provides a great opportunity to engage with your audience.
SEO and Keyword Strategy: Optimizing content with relevant keywords helps gain rank on search engine result pages.
Email Marketing: Email campaigns let you nurture leads and maintain ongoing communication.
Marketing Automation: Automation tools allow you to deliver personalized content and messages.
Analytics and Data: Tools like Google Analytics help you understand what works best.
Now is the time to explore our list of evergreen inbound marketing tools.
7 inbound marketing tools you should utilize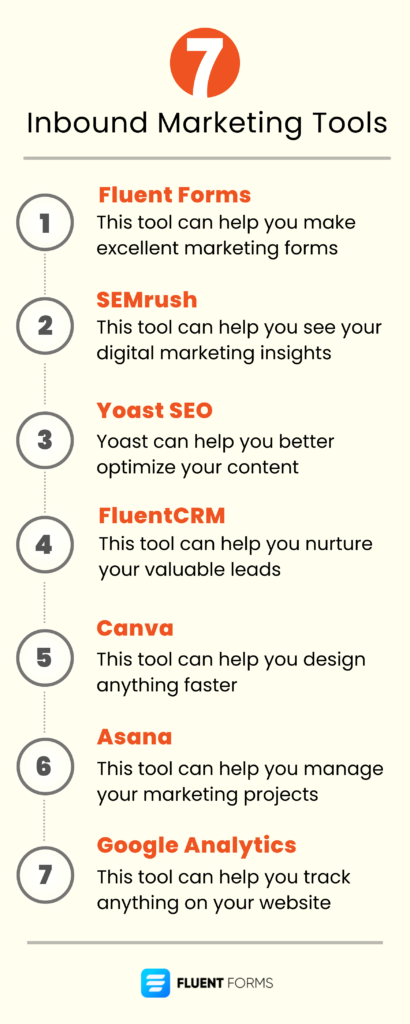 For online businesses of any size, there is a huge scope for rapid growth with the help of inbound marketing tools. Nearly 70% of consumers want to learn more about the products/services from internet content than from traditional publicity.
To conquer the internet there are lots of paid & free inbound marketing tools available. So, let's explore some of the must-have tools of inbound marketing below–
1. Fluent Forms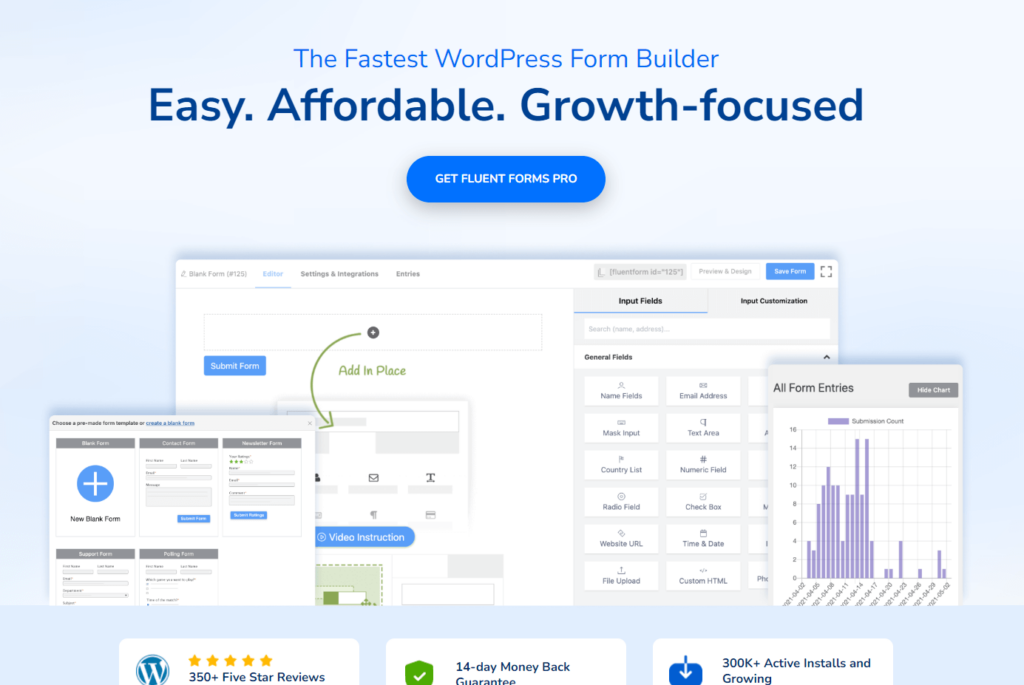 Fluent Forms is a beginner-friendly WordPress marketing form builder that makes inbound lead generation effortless and enhances overall user experiences.
Fluent Forms ranks top on our list of best inbound marketing tools because of its excellent user experience, customization, flexibility, and countless efficient features. Not only for inbound marketing but also it has a wide range of other usages.
Let's check some of the core features.
Easy drag-and-drop builder
Advanced conditional logic
Engaging multi-step forms
50+ native integrations
Spams protection
Easy payment methods
Calculated fields, and many more.
So, you may wonder how Fluent Forms can help you as an inbound marketing tool. Let's see some of the use cases:
Lead capture form: A lead capturing tool is a must for inbound marketing efforts, and Fluent Forms can help generate Leads seamlessly.
Newsletter sign-up form: These sign-up forms can be used to capture contact information.
Event registration form: These forms can help you collect the participant's information.
Contact Forms: These can help potential customers to reach your business with inquiries or questions.
Survey forms: Surveys can provide valuable insights into potential customers' preferences and needs.
Application Forms: These forms can help as a tool for businesses offering services or memberships.
Using Fluent Forms as your free inbound marketing tool can be a cornerstone for your marketing efforts.
Fluent Forms pricing
The best thing about Fluent Forms is that you can use it for FREE with lots of essential features enabled. And for advanced users, there are different premium plans available. The pricing comes in two modes; Annual and Lifetime.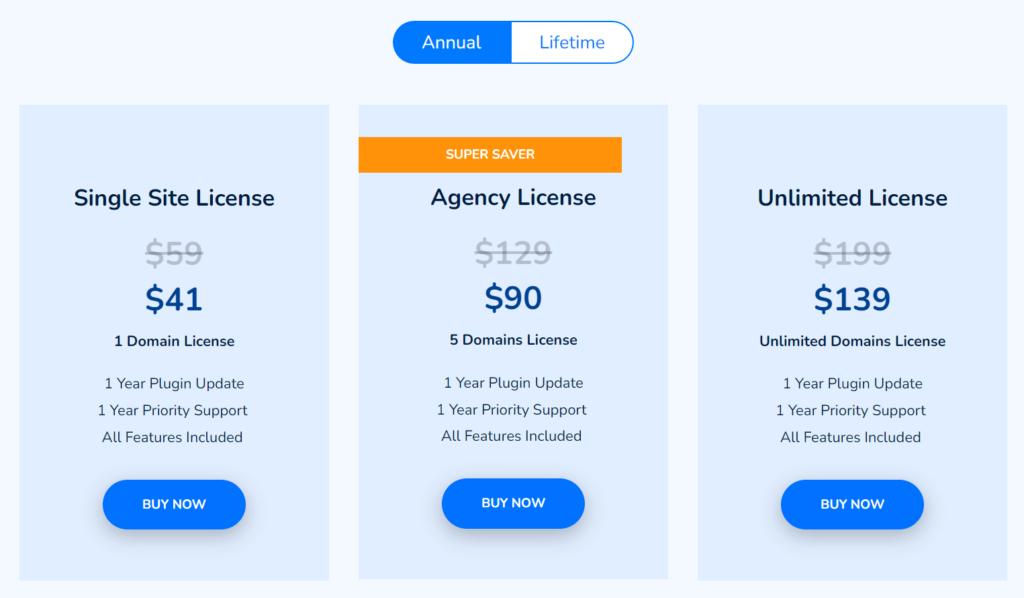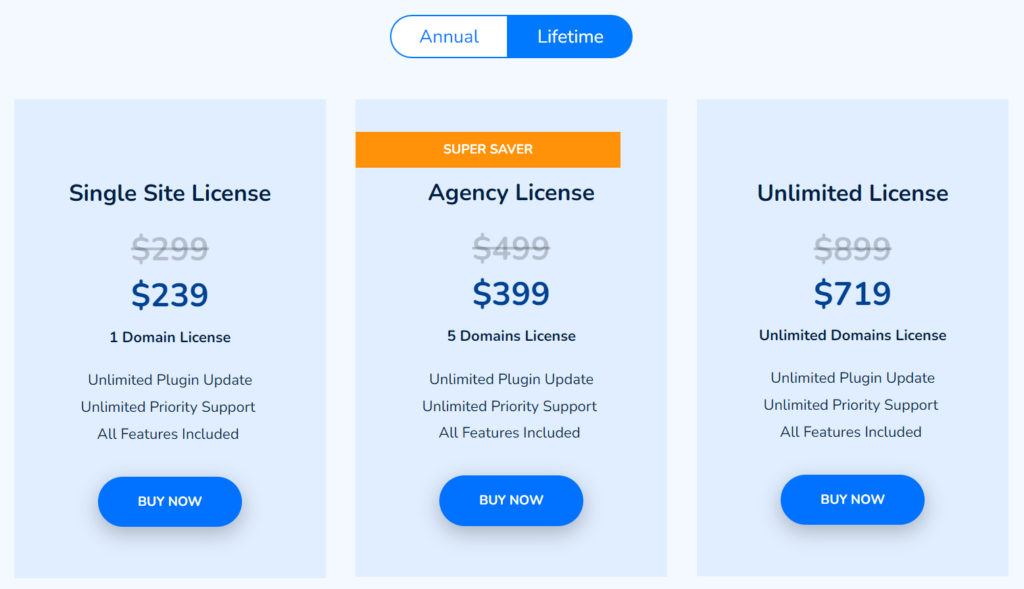 2. SEMrush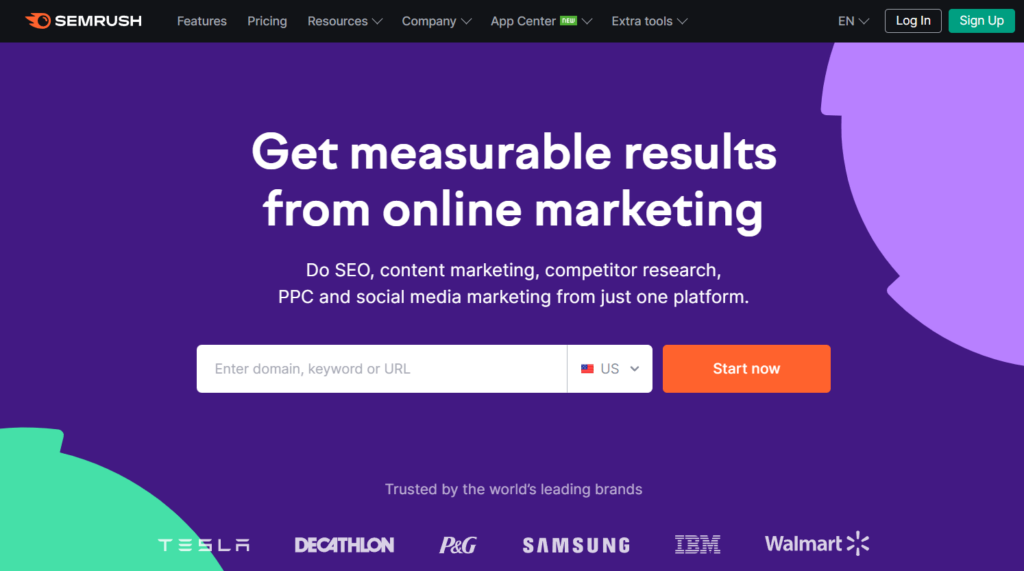 SEMrush is an all-in-one inbound marketing tool that can significantly improve your digital marketing efforts.
SEMrush is widely known as a leading competitive research and digital marketing tool that provides a complete suite of features to assist businesses optimize their online presence.
With a focus on search engine marketing(SEM), SEMrush offers a variety of tools to conduct keyword research, competitive study, website audits, and track search rankings.
Beyond SEO, SEMrush also covers:
Keyword research & analysis
Backlink research
Competitor research
On-page SEO checker
Content marketing toolkit
Social media management
Site Audit, and more
SEMrush pricing
There are three plans available, and you can choose to pay annually so you can get a great discount.
3. Yoast SEO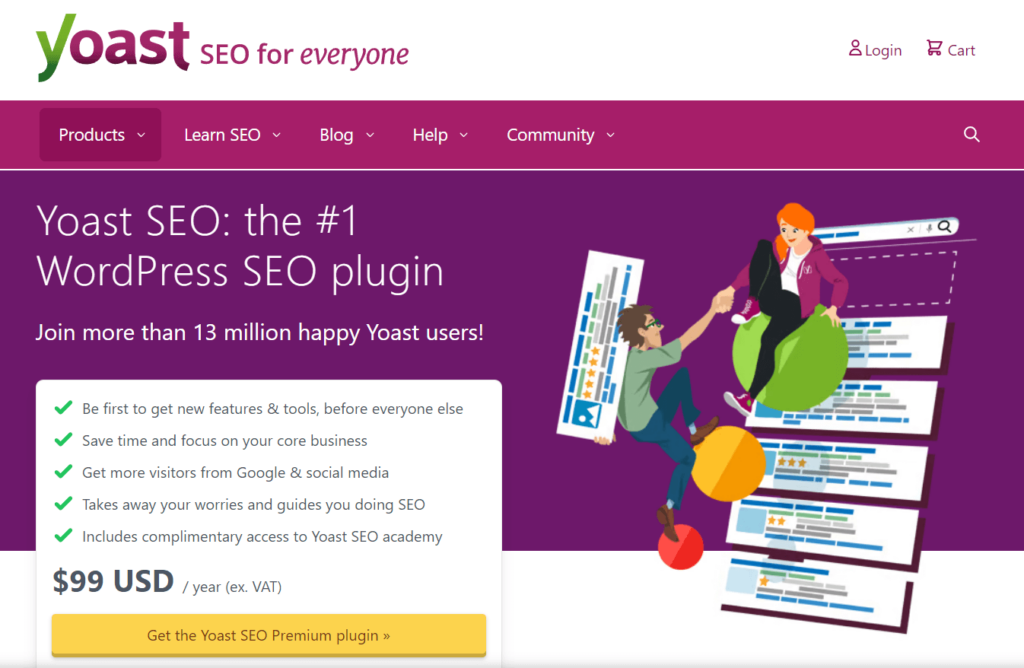 In the digital marketing industry, almost everyone knows Yoast as one of the most powerful inbound marketing tools, particularly for SEO. Bloggers, marketers, and website owners all over the world use this tool to enhance their business online.
This user-centric WordPress plugin provides valuable insights and optimization suggestions to improve your website's search engine rankings and overall visibility.
Yoast SEO can significantly boost your inbound marketing efforts and help you reach a broader audience. With these awesome features, you can:
Optimize for on-page SEO
Do keyword optimization
Analyze content readability
Get internal linking suggestions
Generate XML sitemap
Preview social media
Focus on Mobile Optimization and many more
Yoast pricing
Yoast is widely popular for its free services on WordPress. You can use almost every feature for free. However, Yoast has a premium plan also.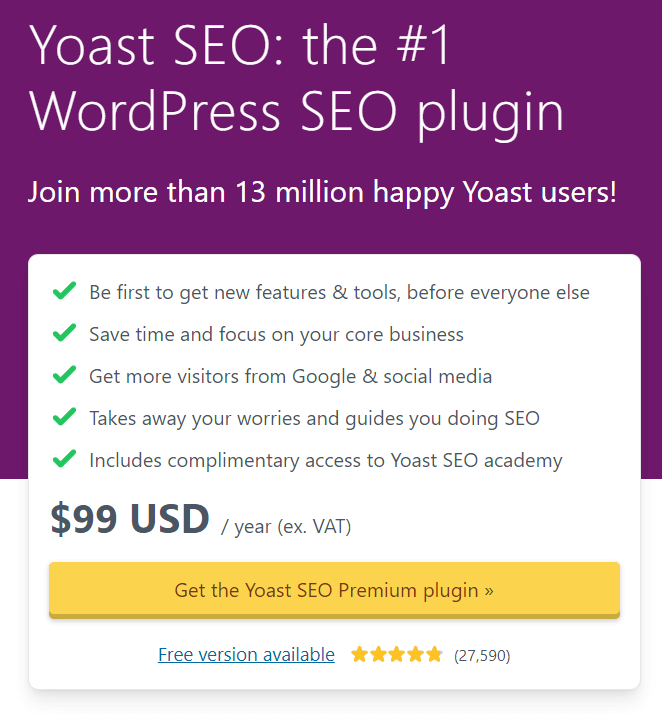 4. FluentCRM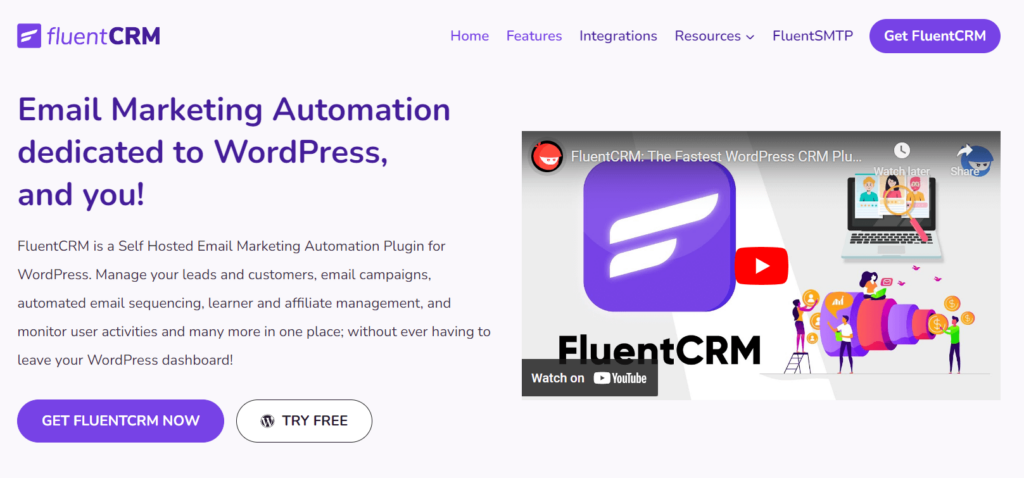 FluentCRM is the fastest and most seamless email marketing, newsletter, and CRM solution plugin for WordPress.
With this inbound marketing tool, you can build your email lists, segment, manage customer relationships, create funnels and run email campaigns efficiently.
In your inbound marketing efforts, this tool will effectively assist you in collecting leads, automating your emails, displaying subscription forms to the users, nurturing your leads, and whatnot.
Let's check what FluentCRM offers. You can:
Schedule your email campaigns
Prepare professional campaign reports
Automate your overall marketing efforts
Track campaign performance
Add images
Integrate opt-in forms
Utilize built-in analytics
Additionally, you can see your full campaign insight by using charts, graphs, and widgets straight from the dashboard.
FluentCRM pricing
FluentCRM also provides an awesome free solution for WordPress users. You can go for premium plans that offer extensive functionalities.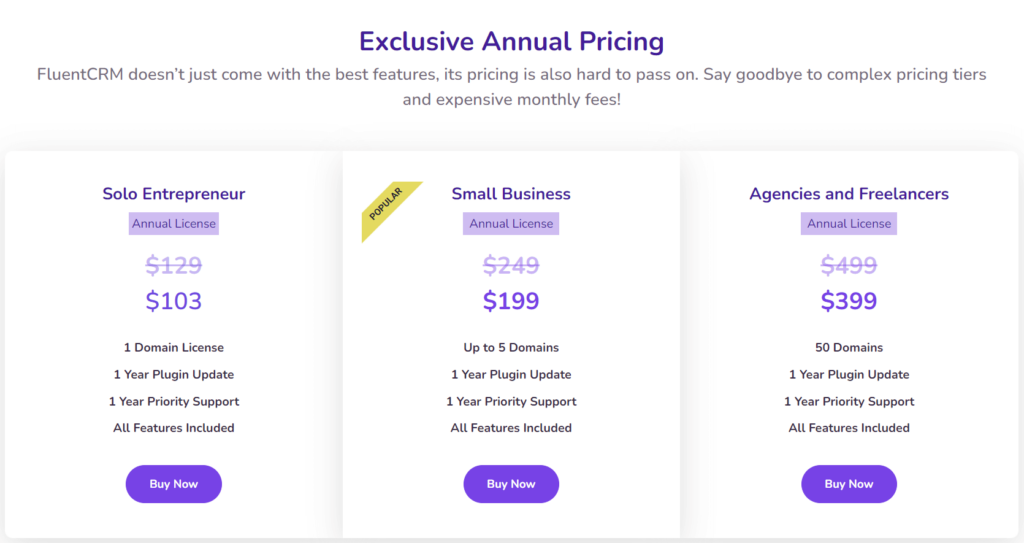 5. Canva
Canva is a game-changer in the design and marketing industry. It made the complex job of graphic design easy and efficient. Thus, this is one of the best inbound marketing tools you should use to get your job done.
This user-friendly inbound marketing software is powering thousands of businesses of all sizes. It helps to create visually stunning and engaging content without any advanced design skills.
There are several thousands of pre-built templates available that make Cava a go-to inbound marketing software for anyone.
In your effort to attract, engage, and convert people, Canva can be the most affordable and effective solution. With this excellent tool, you can:
Create visually appealing content
Keep brand consistency
Do social media marketing
Make stunning infographics
Visualize data
Create email newsletter
Craft attractive lead magnets
Design your landing page
To create professional graphics without the help of a professional graphics designer, Canva can be your friend in need.
Canva Pricing
Canva is a freemium inbound marketing tool that can help you create stunning graphics in no time.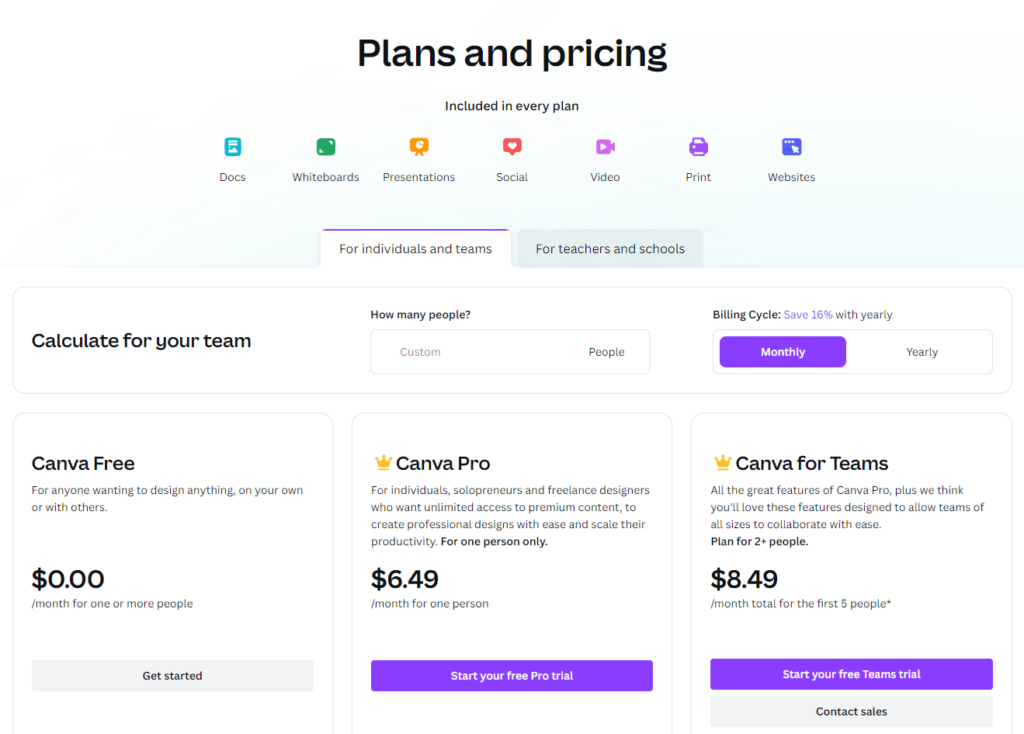 6. Asana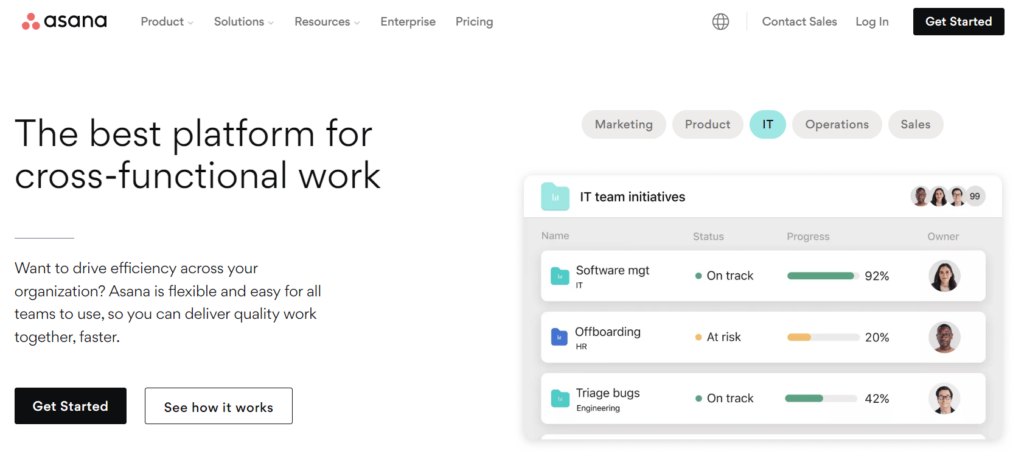 In the project management sector, Asana is a big tool that can revolutionize your inbound marketing efforts. Asana offers a centralized platform for teams to collaborate, plan, and manage any sort of marketing campaign seamlessly.
Asana can help streamline your inbound marketing activities, enhance team productivity, and drive better results.
With this excellent tool, you can:
Plan your project efficiently
Manage your content marketing effort
Operate social media campaigns
Coordinate email marketing
Nurture your inbound leads
Track the campaign's performance
Integrate lots of other marketing tools
Using Asana can help you navigate all the ongoing tasks and projects easily and become a smart marketing manager.
Asana Pricing
Asana has different plans for different needs. You can get started for free with their basic plan.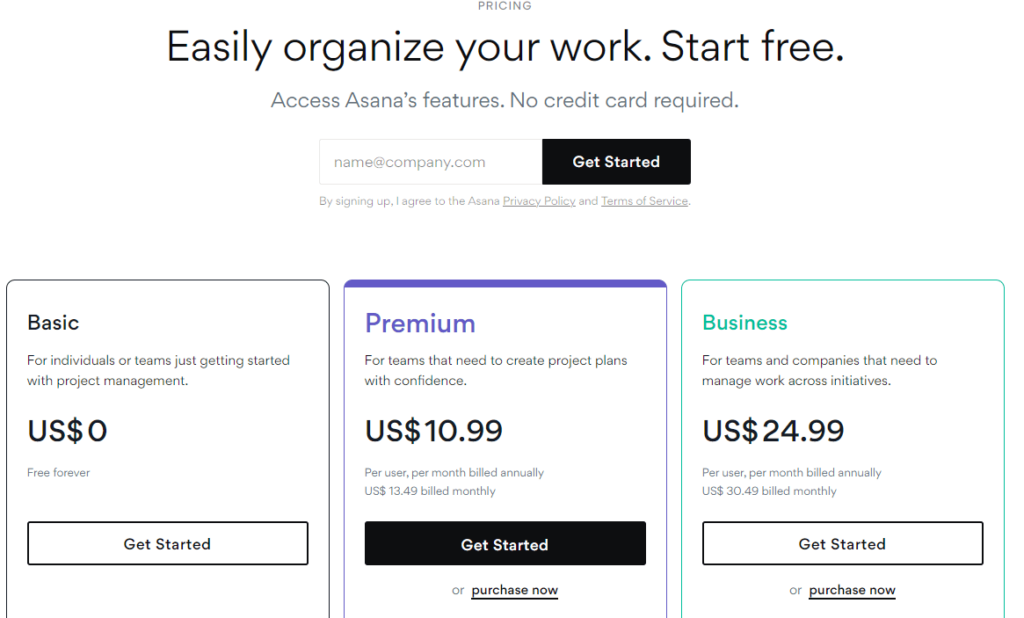 7. Google Analytics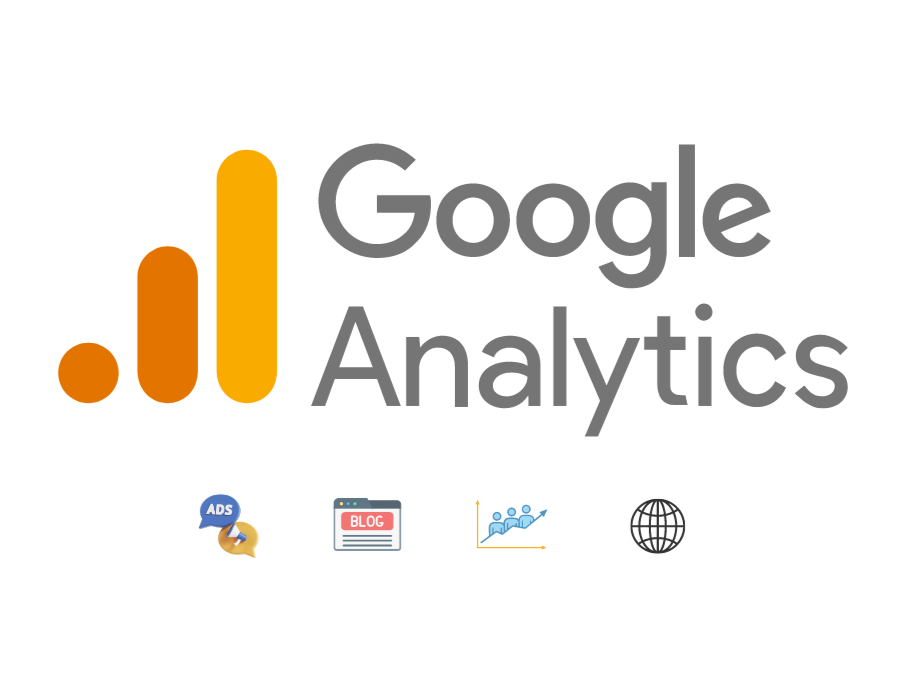 Google Analytics is an official tool of Google. The best thing about this tool is that it is completely free to use.
This is one of the best inbound marketing tools you can't avoid using. With Google Analytics you can get valuable insight into website performance, user behavior, and many more.
Google Analytics can assist you in understanding your audience. It can also help you track marketing campaigns. Additionally, it can help you in making decisions for your business website, e-commerce store, or blog.
With this awesome inbound marketing tool, you can do:
Comprehensive Website Traffic Analysis
Audience Segmentation and Demographics
Track Source and Campaign Performance
User behavior flow analysis
E-commerce tracking
Goal tracking
Conversion analysis
Real-time site monitoring
Mobile app analytics, and more.
If you aren't leveraging the power of Google Analytics, you are missing out on a lot. Improve your inbound marketing efforts with Google's very own Analytics.
Google Analytics Pricing
You don't have to worry about the expense, this tool is completely free of cost.
We are done with our list, but how exactly these inbound marketing tools can benefit your marketing efforts? Let's have a quick discussion.
Benefits of inbound marketing
No question that there are countless advantages associated with inbound marketing for any business. Though not all, here are some of the most important benefits you can expect from inbound marketing using tools.
Increase your ROI: No doubt, inbound marketing ensures a higher ROI than outbound marketing.
cost-effective: As inbound marketing is an online strategy, it costs less to implement than any other marketing strategy.
Work for companies of all sizes: Companies of any size can utilize this magical marketing strategy to grow their business.
Offer real value to customers: Inbound marketing is all about prioritizing customers over just selling.
Attract qualified leads: You create content and someone finds it helpful and becomes interested in your brand, and that's how inbound leads are qualified leads.
Lead scoring: Scoring helps confirm the leads your sales agents follow up with are more qualified when they reach out to them.
Save time & effort: Inbound effort can be automated with tools that save time and effort significantly.
Allow integrated campaigns: Inbound marketing lets you run integrated campaigns, utilizing various strategies across diverse platforms.
Measure effort: You can easily measure your marketing efforts; revenue, traffic, conversion, engagement, and almost anything.
Make lead nurturing a team effort: One way that Inbound confirms a lead gets the best service is by giving campaign visibility to the whole team.
Enjoying this article?
We regularly publish helpful content on our blog. Subscribe to get them delivered straight to your inbox.
We won't spam you. You can unsubscribe whenever you want.
Inbound marketing tools: Final thoughts
Certainly, inbound marketing is not just a passing trend that means to vanish over time; it's a powerful method that adapts to the dynamic landscape of the digital world. With its customer-centric focus and a set of incredible tools at your disposal, you can attract, engage, and delight your audience very efficiently.
Keep in mind that the benefits of inbound marketing are boundless – from boosting your return on investment(ROI) to saving time and effort.
By utilizing the industry's best inbound marketing tools like Fluent Forms for lead generation, SEMrush for digital insights, Yoast for optimizing your content, Asana for smooth project management, and FluentCRM for nurturing your leads, you're well-equipped to win your audience.
Also, don't forget the irreplaceable Canva, turning your graphics into works of art so fast, and the insightful Google Analytics, guiding your marketing decisions with data-driven accuracy.