How to Connect Ninja Tables with WordPress Forms
Prema Anjum
. April 25, 2022
. 7 minutes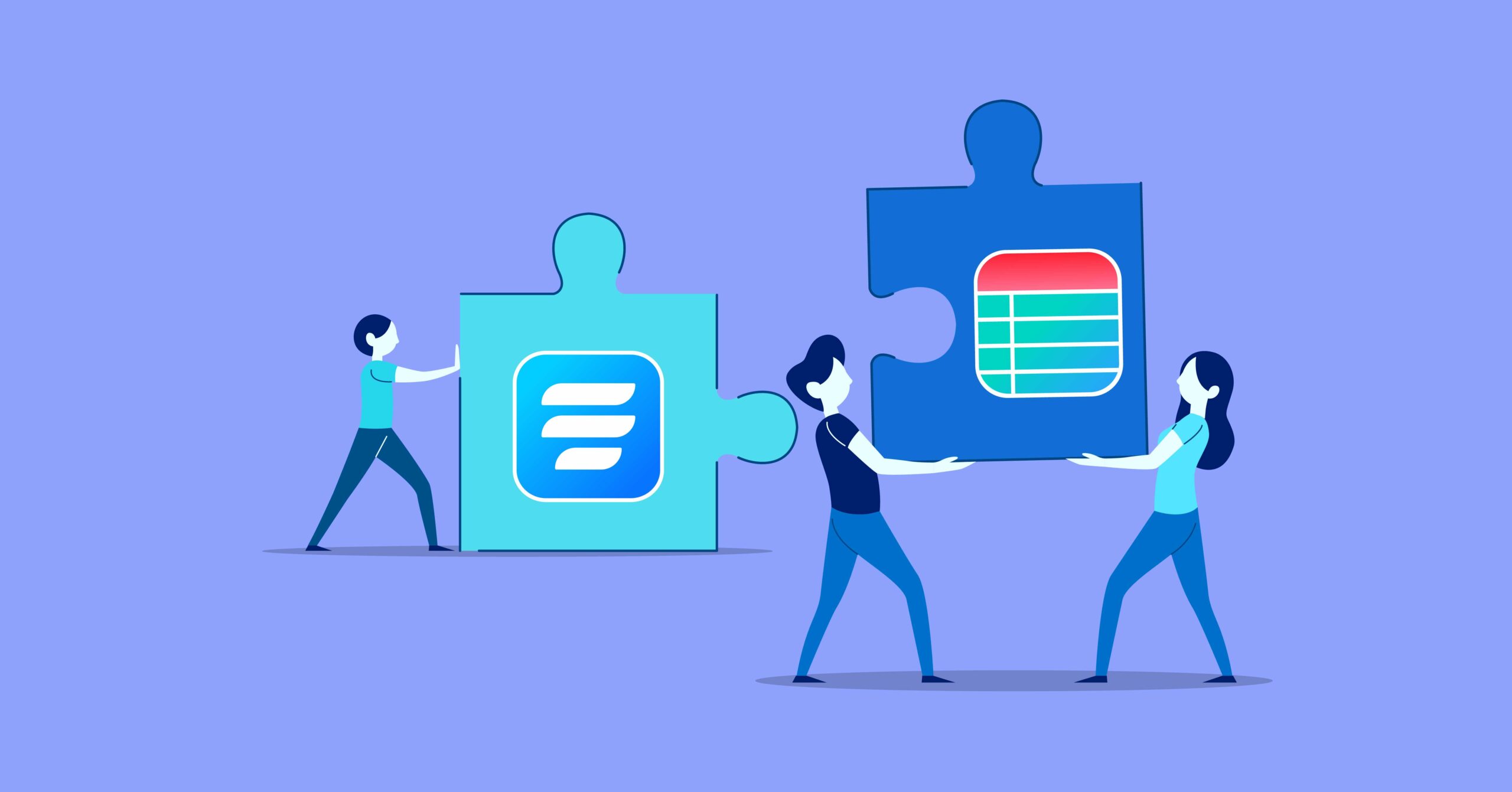 When you maintain a WordPress website and want to showcase the collected form entries in a tabular format, crafting an automated process is the best solution—besides, people like things easy, effortless, and fast. To do so, some diligent WordPress tools are out there to ensure the process is going smoothly.
So, here we are, introducing Ninja Tables and Fluent Forms and how you can connect Ninja Tables with WordPress forms in just three easy steps. But before that, let's see why you need tables with forms.
Fluent Forms is the most beginner-friendly form builder. Download now and start crafting beautiful forms FREE!!!
Why do you need tables with forms?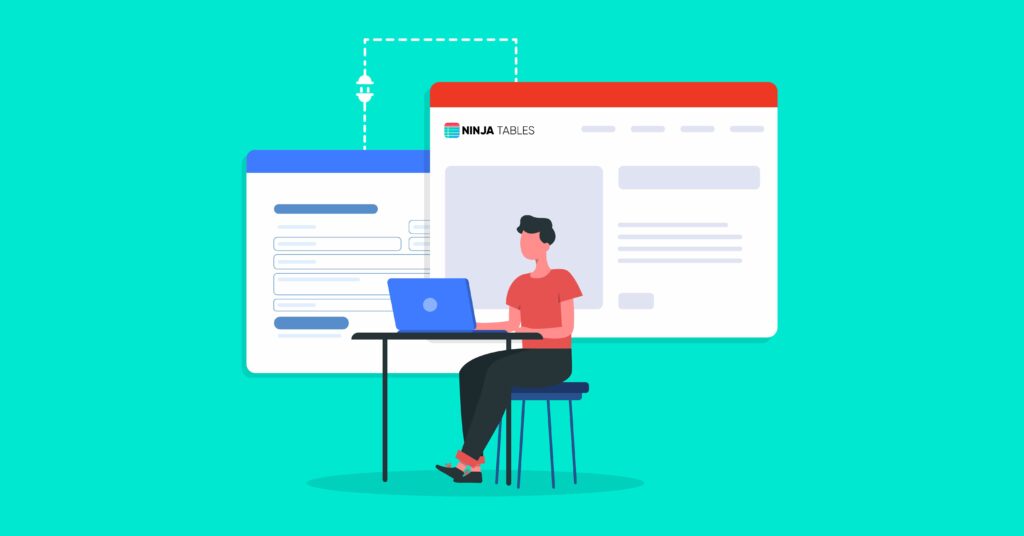 Let's predict the other processes' output if you don't want to use the automatic process for displaying your data on your WordPress website.
You can export the CSV file of the form and include it on your table. In that case, you must update the table information regularly.
Or you may manually copy the form submissions and paste them into the respective table. But this will cost you a lot of effort, time, and hassle. Besides, there is a chance of making mistakes in the form of information.
Both of these procedures need human intervention and effort, creating a hassle. Not to mention the time they will take to accomplish the task.
So, in that context, Ninja Tables integration with Fluent Forms is the best option when you need to drag the form entries and place them into a data table. Moreover, in this system, the table will get updated in real time so that you don't need to operate the data entries manually, leaving zero chances of error.
Now, as we will disclose the tricks on connecting Ninja Tables with Fluent Forms, let's find out the benefits of using Ninja Tables first.
How Ninja Tables can extend the power of forms aka benefits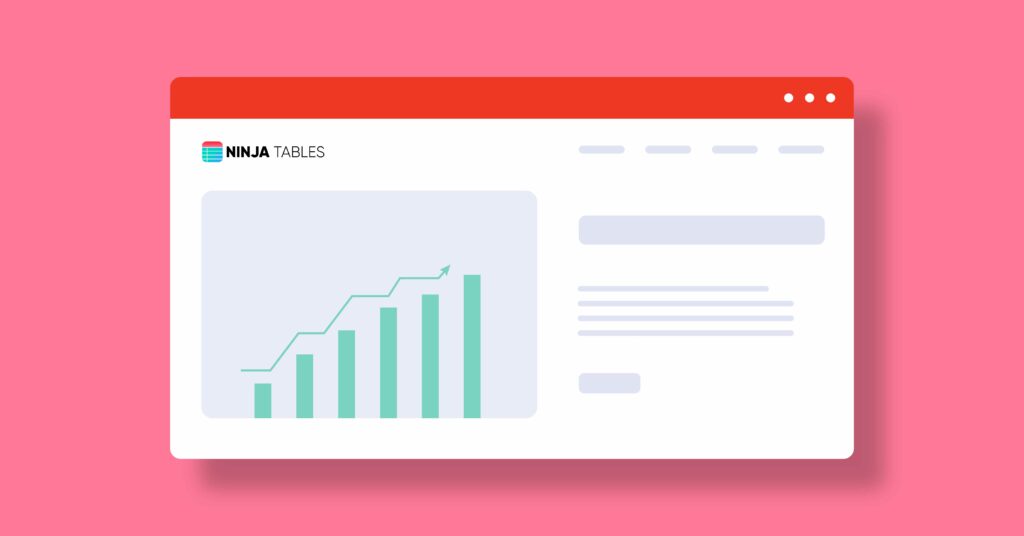 Ninja Tables is a WordPress table plugin that helps you arrange your data in rows and columns in a user-friendly layout. With Ninja Tables, you can create tables, like pricing tables, data tables, product tables, comparisons, etc. It gives your website a more organized look. Besides, Ninja tables comes with easy-to-use settings and an enticing front-end. You can design a dynamic table right from your website with zero coding experience. Besides, you can create, customize, and maintain tables as you want.
Moreover, it lets you change the cluttered information into simple and beautiful tables in WordPress posts or pages. As a result, users can read the data in a tabular format, and Google can rank your table snippets in search results.
We have created so many comparison tables, product tables, user information tables, and more with Ninja Tables and connected them with Fluent Forms. At last, Ninja Tables' tables are responsive and well displayed on every device.
Before starting the tutorial, let's see why we choose Fluent Forms for this procedure.
Why Fluent Forms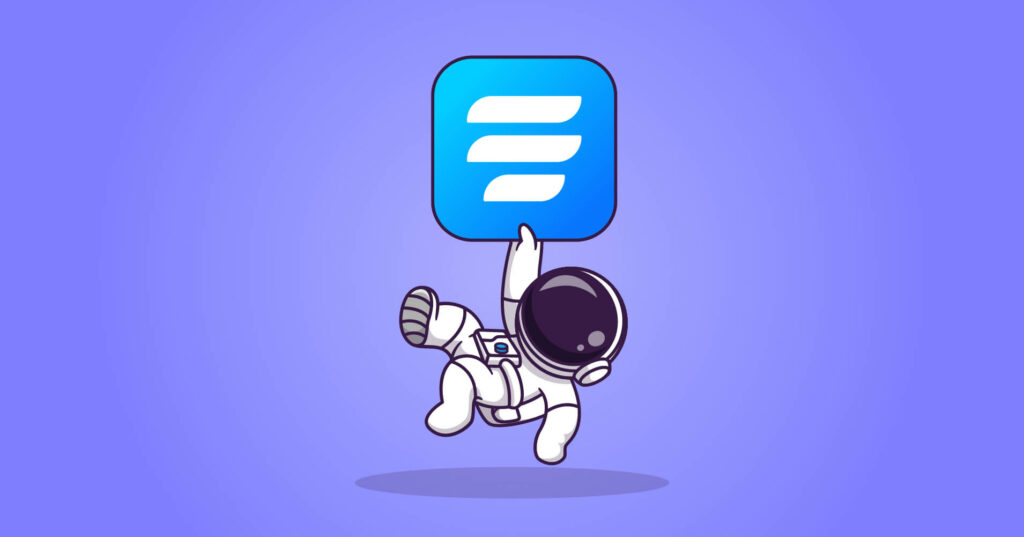 Fluent Forms is the ultimate lightweight form builder plugin in WordPress. It is one of the best and most robust tools in the market. Fluent Forms also comes with a user-friendly interface for beginners. It gives tons of unique features to boost your business. You can design any contact form with the plugin, such as a survey form, order form, polls, quizzes, etc. Besides, you can enjoy many advanced features like conversational forms, advanced post creation, custom css, radio field, checkbox, quiz module, and many more.
Moreover, its' pre-built template feature makes the form-making process hassle-free for beginners. Furthermore, Fluent Forms has essential features like form restriction, spam protection, conditional logic, calculation, etc. It is integrated with more than 40 other tools, and Ninja Tables is one of them.
How to connect Ninja Tables with Fluent Forms
So, without any further ado, let's see how to add Ninaj Tables integration with Fluent Forms. The procedure is pretty simple, you need to create a form with Fluent Forms once, and all the information will be updated automatically in NinJa Tables when you have configured the integration.
Make sure you have installed both plugins in your WordPress dashboard. Now, here are the three steps for creating tables with forms.
Create and design a form with Fluent Forms
Save, preview, and submit
Connect the form with Ninja Tables
Let's go through the details of the steps.
Step 1: Create and design a form with Fluent Forms
Go to your WordPress dashboard, and select Fluent Forms. Click on the Add a New Form button from the top left corner of the respective page.
Now, select any ready form template or blank form to customize your form. For this demonstration, we are going for the blank form option.
Once you open a blank form, you will see options for creating a form- Input Fields and Input Customization. To add fields to the form editor, you can click on them, drag and drop them on the form editor, or click on the plus (+) sign and search for the blocks.
We are simply adding the fields by clicking on the fields from the right side section. Besides, you can change the form name from the top left corner. Just click on the blank form named field, and change the name as you want.
So, we have added four fields so far and edited their name or requirements from the input customization section.
For more details on making a form, you can check out our documentation about creating a form.
Step 2: Save, preview, and submit
Finally, click on the Save Form button from the top right corner when all the settings are done. Then go to the Preview & Design option on the left side of the Save Form button.
Here, you can select the form style and design container styles, asterisk styles, inline error message styles, after-submit success message styles, and after-submit error message styles. Besides, you can choose the Import styles from another form. To save the changes, click on the save settings button on the preview & design page.
The last stage of this step is to submit a form to check if everything is working properly. The first submission will be the first entry.
However, if you want to add more fields to the form, go to the editor panel again and add as many fields as you want.
Now, if you think the submitted entries need editing, click on the blue-colored eye icon button in the entries section. You will get detailed information about that particular entry you want to edit.
Step 3: Connect Ninja Tables integration with Fluent Forms
Go to Ninja Tables from your WordPress dashboard, and click on the Add table button. A pop-up window will appear. Here, give your table a name on the Table Title box, and add some description if necessary.
Now, click on the Connect Fluent Form button from the left sidebar, select a form template from the available templates, choose entry fields, and give the maximum number of records. At last, save the form.
Once you save the form, the table will appear with all the form entries. The rest settings are the same for all Ninja Tables. Consequently, you can edit the rows, configure, import-export, etc.
For more details, check out the documentation about customizing and styling Ninja Tables.
If you want to check the table interface, insert form entries on a data table. The final table will look like this.
Finally, copy the table's shortcode and paste it anywhere on your WordPress Post/pages.
That's it!
We hope you found this article helpful. If you have any questions regarding this topic, ask us in the comment section below.
Takeaways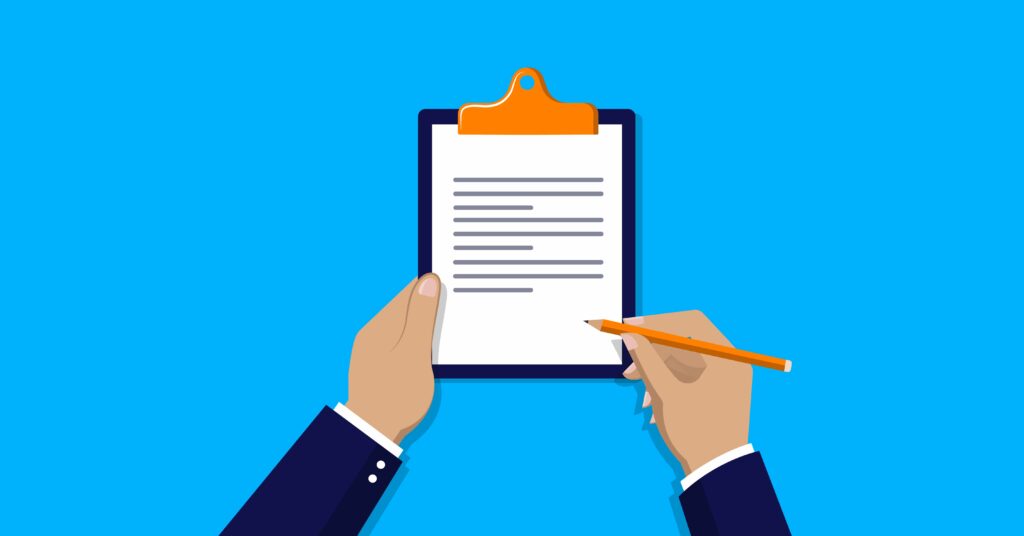 Fluent Forms is the best WordPress form builder for creating unique and helpful contact forms. On the other hand, Ninja Tables is the foremost table plugin for crafting beautiful tables to display essential data on your website. The combo of these two is the ultimate solution for collecting and showcasing data on your website to get good results. Moreover, you will find many other benefits that improve your user experience and boost your website's conversion rate.
Fluent Forms is also integrated with Discord, Meta Box, Paystack, and many more. You can follow us on Facebook, Twitter, Instagram, and YouTube for more tutorials.
---
Prema Anjum
Hello, This is Prema. I work as a digital marketer for Fluent Forms at WPManageNinja. When I am not playing with words, I go to explore nature.
[…] Learn about connecting Ninja Tables with Fluent Forms. […]

[…] Getrespone, ActiveCampaign, Trello, Drip, Sendinblue, Zoho, Moosend, SendFox, FluentCRM, Ninja Tables, WP Social Ninja, Twilio, Hubspot, constant contact, Discord, MailerLite, Salesforce, Slack, […]