Use hCaptcha in WordPress To Enhance Forms Security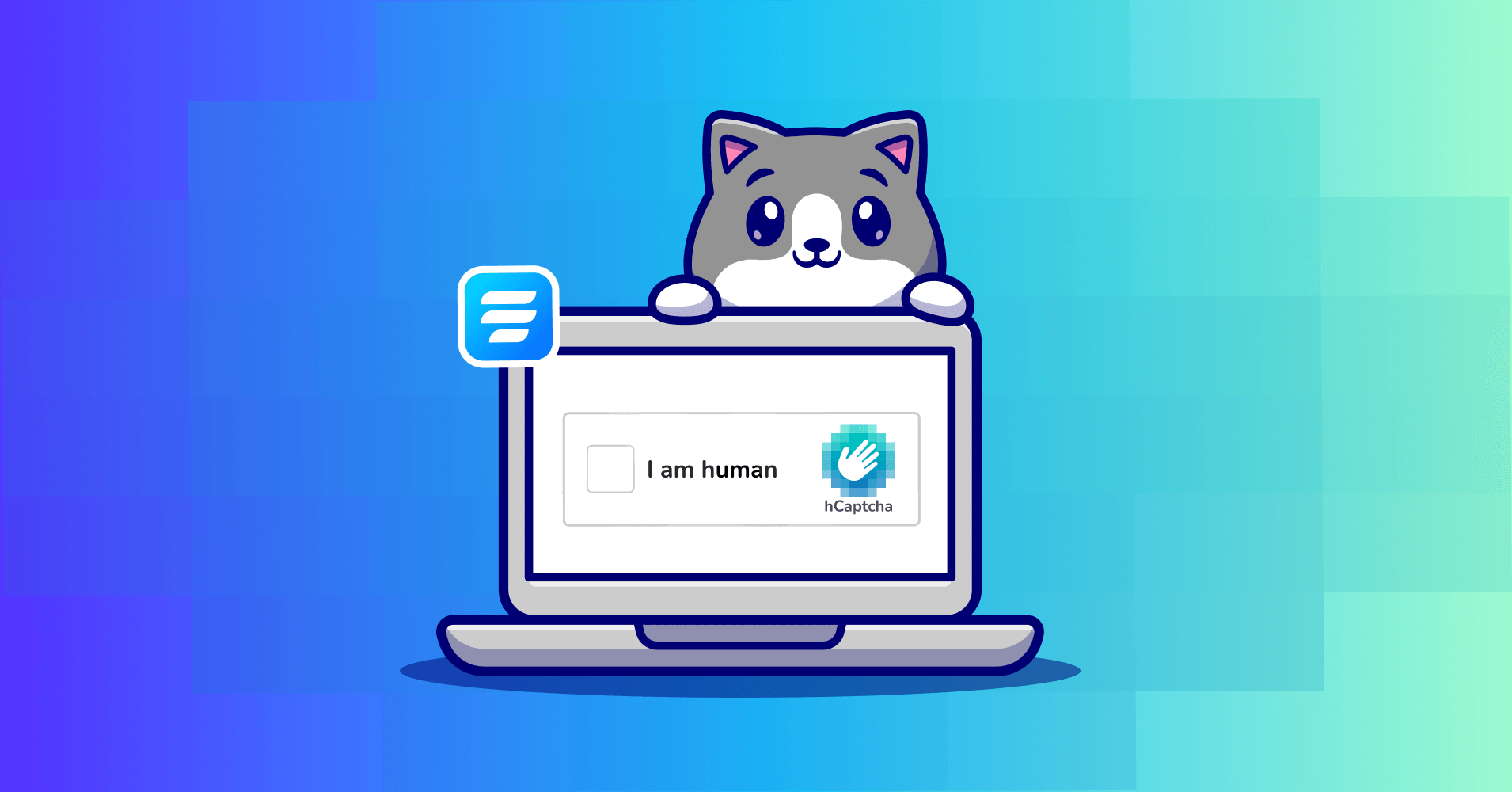 Can you think of a more frustrating experience than having spam submissions in your forms? Web forms are vulnerable to spam submissions. Bots can easily fill out forms and submit them without any human intervention.
Luckily, hCaptcha is here to help you out in this regard. You can prevent spam submissions if you use hCaptcha in WordPress forms. It is a free, privacy-friendly alternative to Google's hCaptcha that protects against spam in a reliable way while also allowing human users to access the site. hCaptcha adds an extra security layer to your form by requiring users to perform different types of tasks before submitting the form.
This article will walk you through the steps to set up and use hCaptcha in WordPress. So, without any further ado, let's jump in. 
Fluent Forms is the most beginner-friendly form builder. Download now and start crafting beautiful forms FREE!!!
Why form security matters
You should take the security of web forms seriously as it involves users' information. Users sometimes provide sensitive information or upload data through the online forms on your website. On the other side of the coin, hackers and spammers use your forms to find flaws in your website and make it behave improperly. They can use it as a mail server to send spam emails. Also, you certainly don't want to get up one fine morning and see that your form submissions are filled with loads of spam entries.
Hackers do more than just make your website and brand look unprofessional and submit spam entries. They can also damage your Google rankings, make your site less useful and even get you in trouble with the law. These are only some reasons why you should take the security of web forms seriously.
What is hCaptcha?
hCaptcha is a free-of-cost security solution that protects your site against spam while still allowing human visitors to browse the content. This bot detection tool protects your forms from spam submissions and lets you prevent automated program submissions while still maintaining a user-friendly form experience for your users.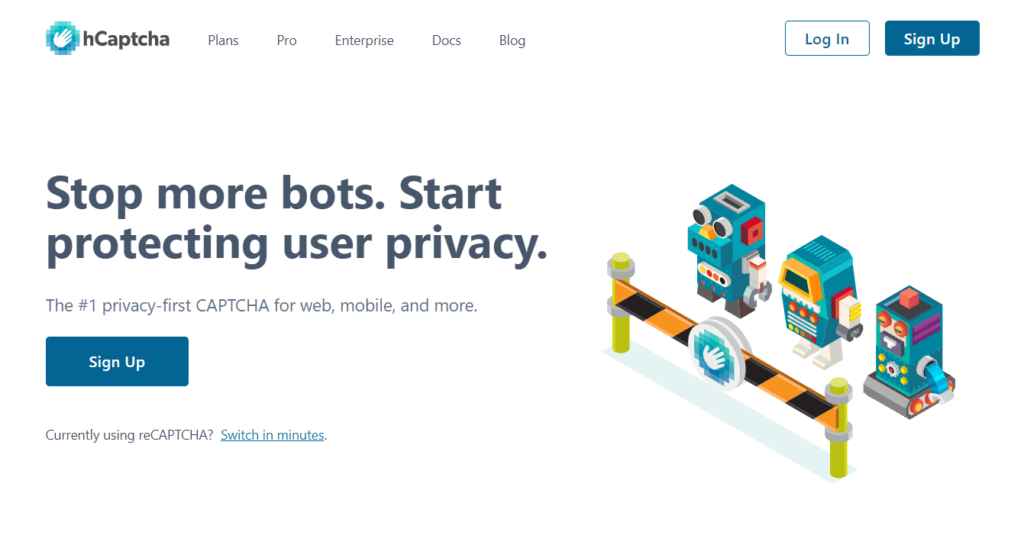 Before submitting the form, hCaptcha requires users to answer or resolve one or multiple challenges. The user can submit the form if the answer is correct. All of the popular modern web browsers, including Mozilla Firefox, Google Chrome, Microsoft Edge, and Apple Safari support hCaptcha.
hCaptcha vs reCAPTCHA
Now you might be wondering how hCaptcha compares with Google's reCAPTCHA. The way that reCAPTCHA and hCaptcha work is the same. hCaptcha also blocks bots and spam, but unlike reCAPTCHA, it allows you more flexibility over the amount of difficulty you want to set for your website and better protects your users' privacy.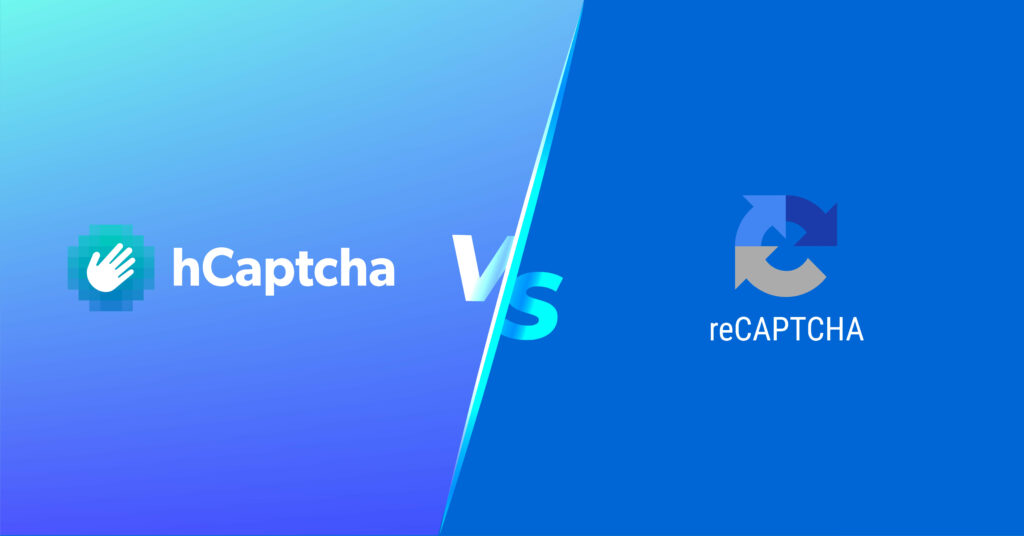 hCaptcha is a relatively new tool that helps spam prevention compared to reCAPTCHA. So it has got some advantages over reCAPTCHA. Google is a much bigger company than the one behind hCaptcha. This means that spammers have less reason to program their bots to get around it. It's not worth it yet because not enough sites use it. This could change in the future, but for now, it's a good thing.
What is Fluent Forms?
When it comes to WordPress form builder plugins, Fluent Forms is the best choice since it is the smallest and most lightweight. This form builder's drag-and-and-drop capabilities are just amazing. Using Fluent Forms, you can create a wide range of forms. Aside from that, it's the fastest form-builder plugin currently available on the market.
This form builder plugin is now trusted by more than 200K websites, and the number is rising. The most notable features of Fluent Forms are the following –
Ready-to-use input fields for greater user experience
Dozens of pre-built form templates for quick form building
Multi-column form layout for ultimate freedom
Drag-and-drop form builder for ease-of-use
Conversational forms for interactive forms
Conditional logic for better control over the forms
Visual data reporting for a quick overview
Calculated fields for measuring numbers based on inputs
40+ native integrations for additional functionality
How to set up and use hCaptcha in WordPress forms  
If you are a Fluent Forms user, you can easily set up hCaptcha in WordPress forms. All you need is a Site Key and a Secret Key from hCaptcha. Follow the steps below to get the required keys. 
Step 1: Getting the Site Key and Secret Key
First, go to hCaptcha and sign up if you haven't already. Select the option Add hCaptcha for Publishers to my website or app.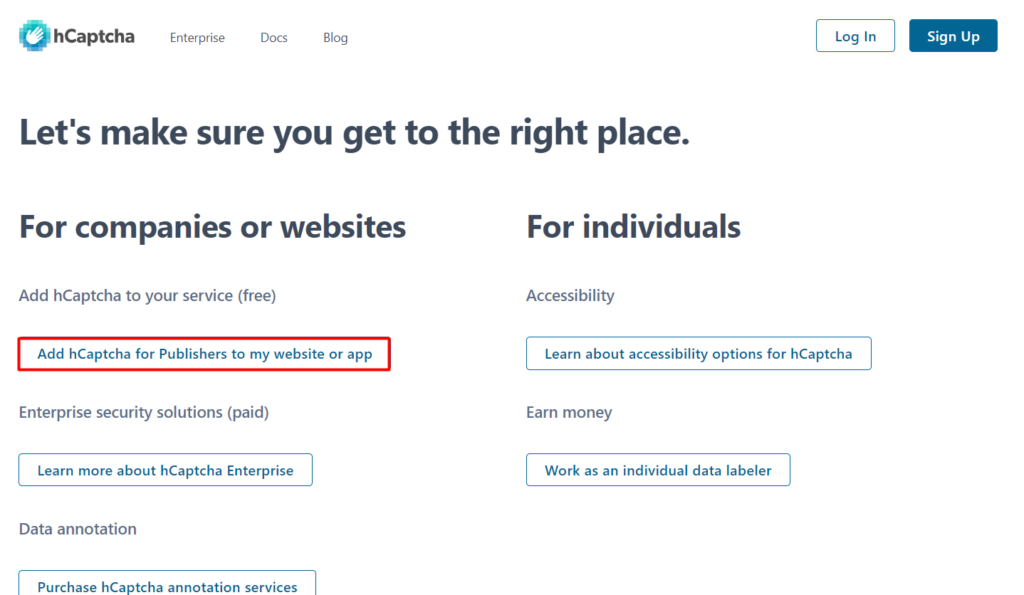 After entering the necessary information to create an account, you will be provided with the Site Key and Secret Key.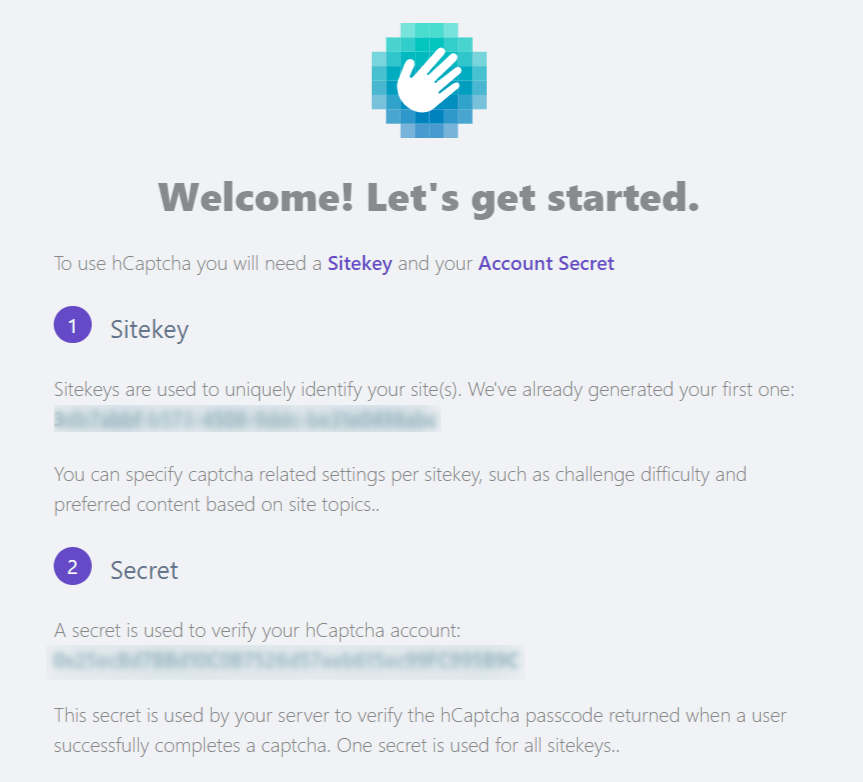 Copy the Site Key and Secret Key to use in the next steps.
Step 2: Setting up hCaptcha in Fluent Forms
The next step is to set up hCaptcha with Fluent Forms. To do so, go to your WordPress dashboard and from the left sidebar, hover over Fluent Forms and go to Global Settings. You will get Fluent Forms Global Settings window. From this window, click on hCaptcha from the left panel. Paste the Site and Secret Keys provided in the previous step.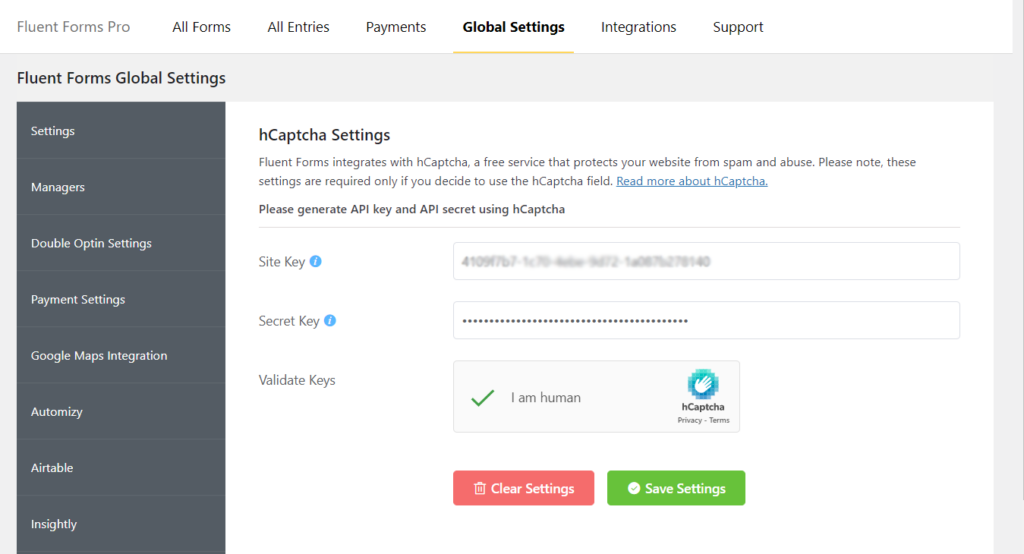 Mark the checkbox that says "I am human" and complete the task that appears to validate the keys. After successful completion of the task, click on Save Settings.
How to add hCaptcha to your form
To add hCaptcha to your form, create a new form or edit an old one. After adding the necessary fields, add the hCaptcha field from the Advanced Fields section.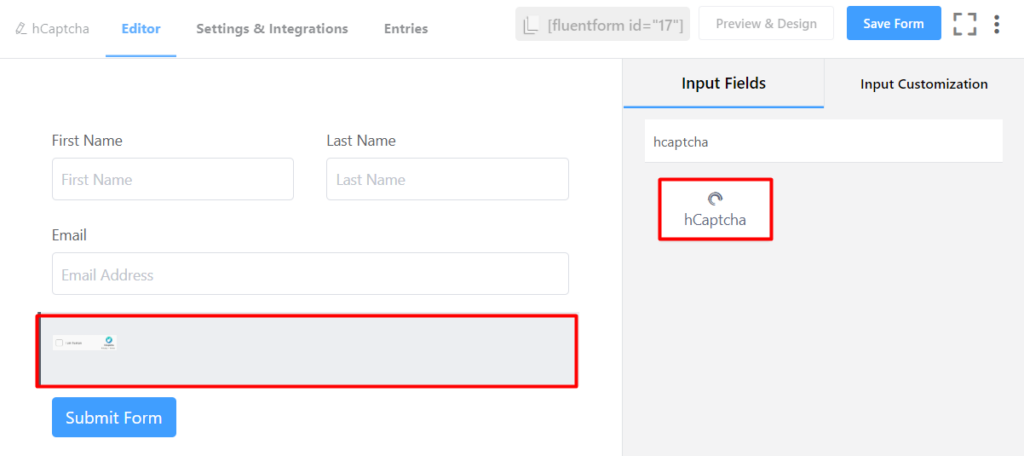 Don't forget to save the form after the necessary editing.
That is it! Your form now has the added layer of security with hCaptcha to protect it from spam entries. That is how easy it is to set up and add hCaptcha to your form.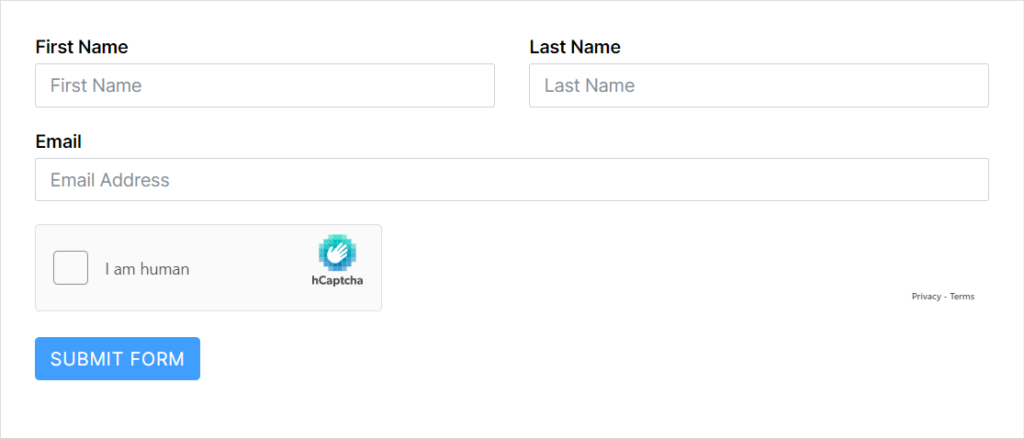 Conclusion
Web forms are a great way to collect information from your users. And we understand it very well that you never want your web form submission to get loaded with spam entries. hCaptcha can help you protect your web form and ensure that all the entries are generated from real human interactions.
In this article, we wanted to help you understand how you can use hCaptcha in WordPress to better protect your online forms. If you have any confusion or queries, you can comment down below. Keep an eye on the Fluent Forms website and social media channels to get tutorials like this.