Introducing Fluent Forms 4.3.0 – New Features and Improvements
This year Fluent Forms starts with a big update. Welcome to the first release note of this year but not the last. Let's start with some good news: Fluent Forms is now powering 100K+ businesses and won two WordPress awards in 2021. Thanks to you all. We've come a long way and achieved so much, but we aren't stopping here; our team is working day and night to make your life easier.

Without further ado, let's dive in.
Table of content
Conversational Forms gets some amazing features
Let's start with our last year's biggest hit, Conversational Forms, which was a game-changer for the entire market! If you want to capture leads or conduct a survey, Conversational Forms is the best solution for you. This time we're going to take this to a whole new level.
Interactive forms are the future and as filling the form is more conversation-like, form abandonment is much less than the usual. In this version, you'll be able to play with more fields and features to make your forms more functional, more versatile.
From now on, you can build payment forms in Conversational Forms to accept simple payments, donations, recurring payments along with the coupon fields, payment summaries.
If you want to collect complex opinions from your user you can now use Checkable Grid Field. It allows you to add as many rows and columns as you like.
Another field that was not there is the file upload field – your users can upload any file, and you can limit the file size as per your need.
You'll also have a dedicated field for image upload, and your users can upload JPG, PNG, GIF files to your conversational form.
How about filling up a form without ever touching the mouse or touchpad? Yes, we have added full-on keyboard control for all the fields and options in Conversational Forms. Isn't it the best alternative to Type-Form? Yes, it is.
You just need to add all the necessary fields, give some nice background images, add a pinch of styling, and voilà! You have the most unique and well-crafted form in your tech stack!
Introducing one-click migrator module
Now let's talk about the next best thing of this update. Fluent Forms is introducing an amazing one-click migrator module.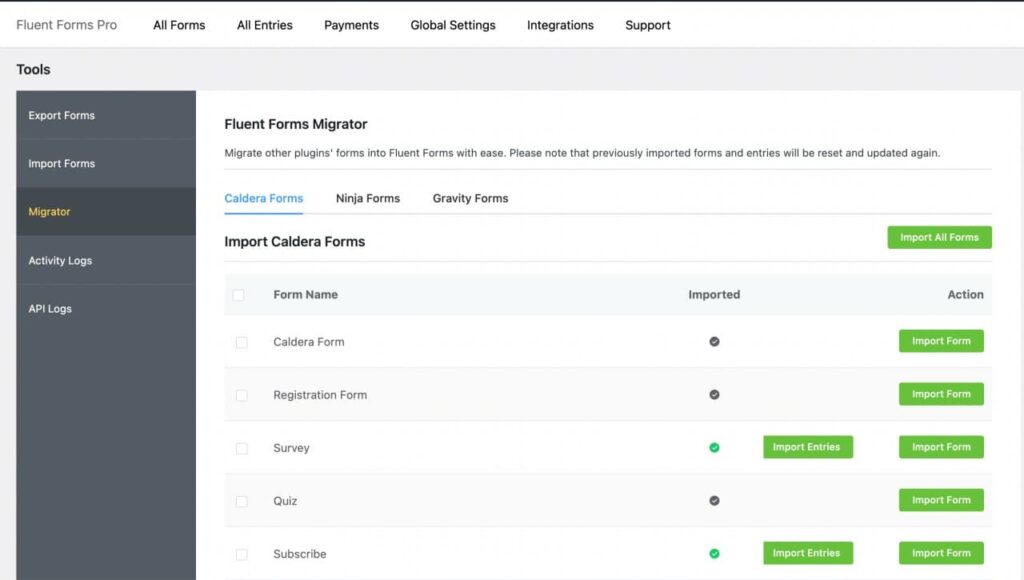 We are getting lots of users migrating from other popular form plugins like Gravity Forms, Caldera Forms, or Ninja Forms, etc. We wanted to make the transition for you smoother than ever. So here you go. Now you can migrate from these form plugins with just a single click. Now you can move your data submissions as well as the whole form with the blink of an eye! Though moving existing data is only available for Caldera, we can hope for the same with other plugins in the future.
Autocomplete addresses with Google Maps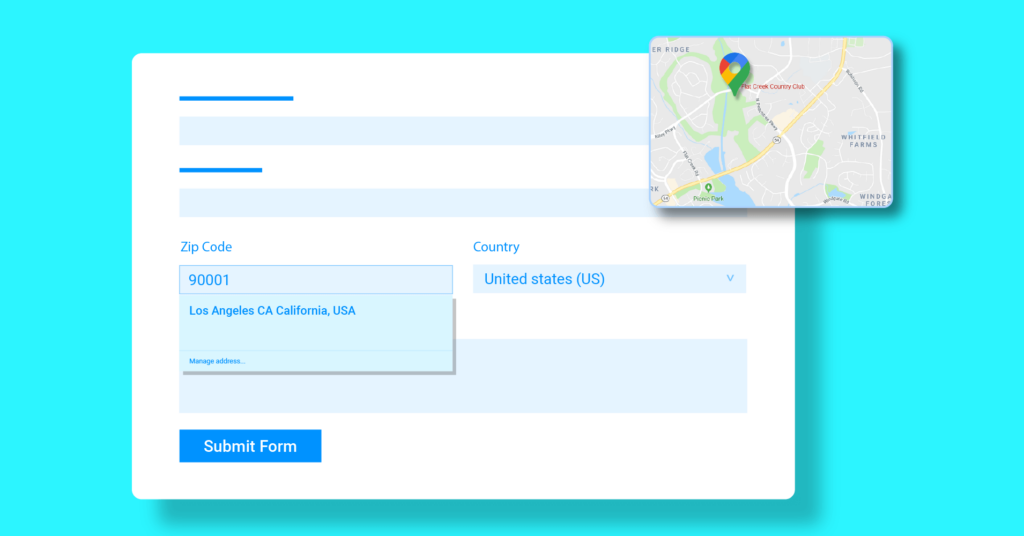 Do you remember last year's address autocomplete field? Now it's better than before. Address autocomplete comes with Google Map to change your WordPress game to the next level. Just add the address field and integrate Google Map with the API key, which you'll get from your Google Maps platform account. Copy-paste the API key, and you're good to go. Your users can now easily select a location from map UI.
Discord integration
We know you guys are wondering when you will be able to integrate discord to your favorite form builder. And the wait is over. Discord is very popular in the gamers community; it allows you to communicate with your friends and teammates in voice, video, or text. Integrating it into Fluent Forms can save you a great deal of time.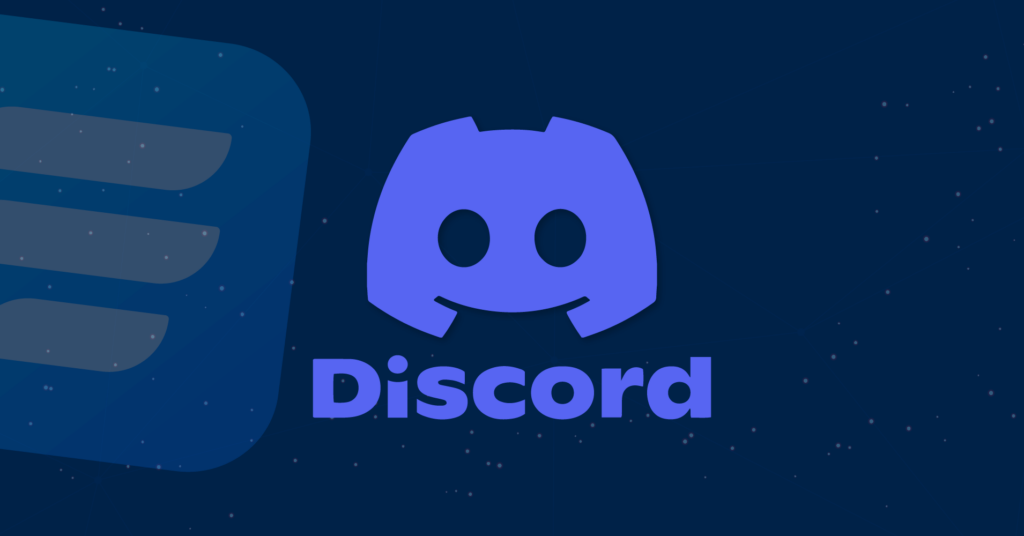 No need to worry if you aren't in front of your pc/laptop; you can get notifications every time someone submits a new form and communicate with your teammates via mobile. Learn how to integrate Discord into Fluent Forms here.
Salesflare integration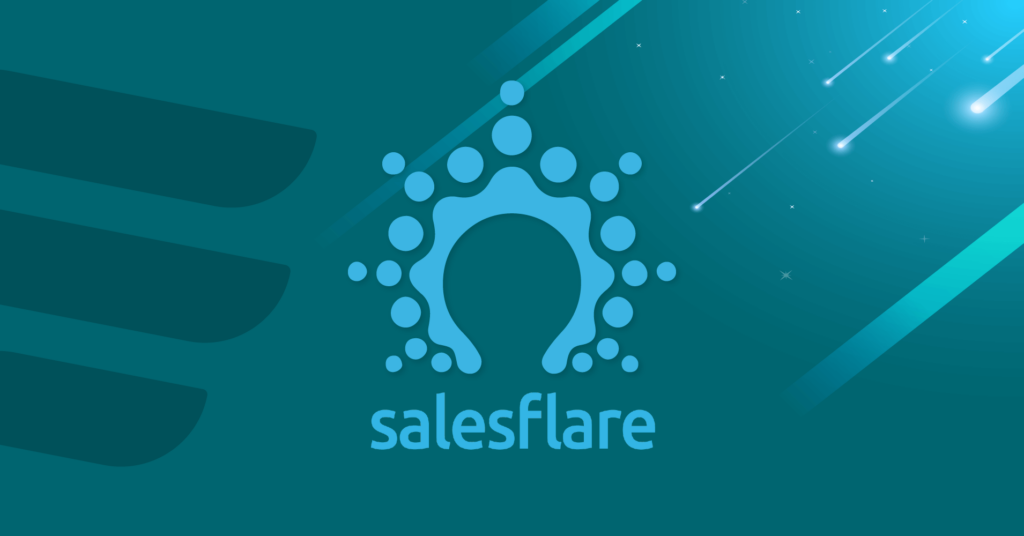 Salesflare is a simple yet powerful CRM and is suitable for small businesses. Integrate it with Fluent Forms like other CRM tools, and you have a full-flagged marketing tool in your hand. Now you can map and automate to grow your business. If you're interested you can give it a read to learn about Salesflare integration.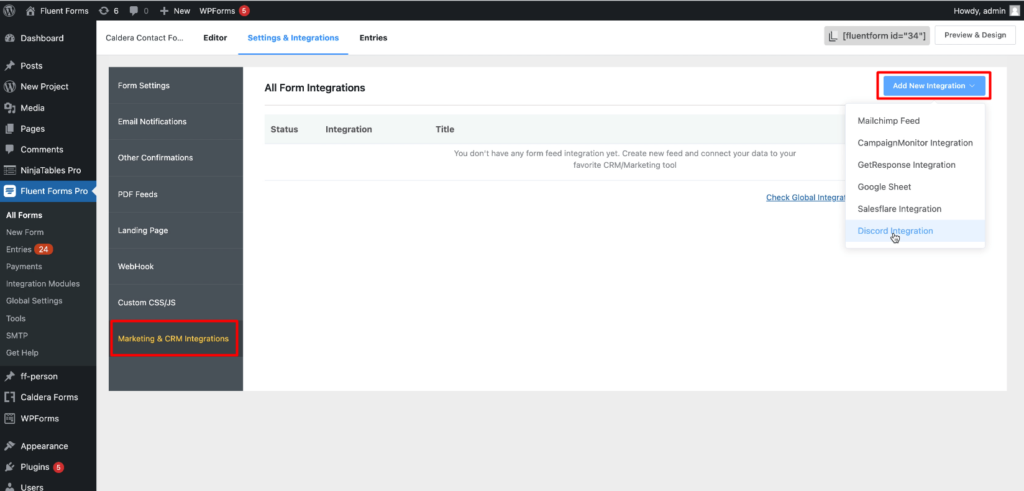 Introducing hCaptcha
One thing we should not compromise is the security of our information. We added the most popular reCAPTCHA alternative hCaptcha field in Fluent Forms to protect your form from spam and malicious attack. Another layer of protection is added to save your database and keep peace on the web. Learn how to add hCaptcha in Fluent Forms.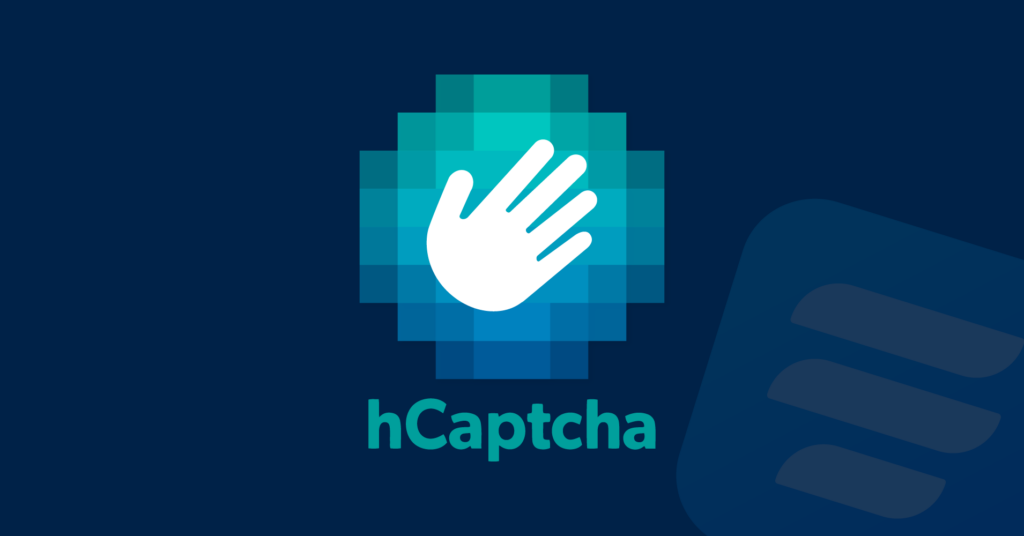 We aren't going into details in the release note of Fluent Forms 4.3.0 as we want to keep it short and simple. You'll find the "how-to" documentation and related blogs on our site.
Media attachment in email notification
Think about the email notification, which is a great way to direct your prospects to the right conversion path. Now you can attach any file to your email notification to guide or provide additional information.
Other improvements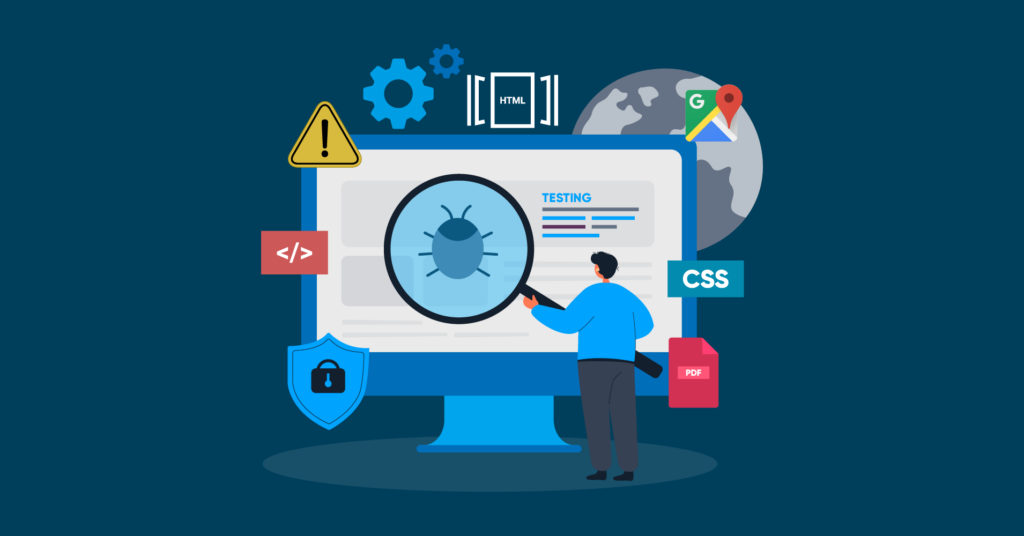 Hang on; we aren't finished yet. We have fixed some bugs and issues that are bothering you. We keep track of your request and try our best to give you the smoothest experience. You can request any integration you want or point out the problems you are facing, and our team will be there for you.
Along with this we have resolved all the major bugs and improved performance over the whole codebase. Most notable improvements are
Payment module improvements
Our codebase is now 100% PHP 8.O compatible
Better Gutenberg support
And we added a firewall to prevent brute force attacks.
And of course, PHP APIs for the developers
What's next
I'm super excited about this new version and hope to see you making more functional and eye-candy forms to boost your conversion rate. We will continue adding new features and improve our existing features. We are getting lots of good wishes from the community, and we are excited about the future of Fluent Forms.
As our community is growing exponentially, we're committed to delivering high-quality products, maintainable code-base, and always keeping our products lighting-fast. Stay tuned for your latest updates.