Convert Leads into Clients by Zoho CRM Integration with WordPress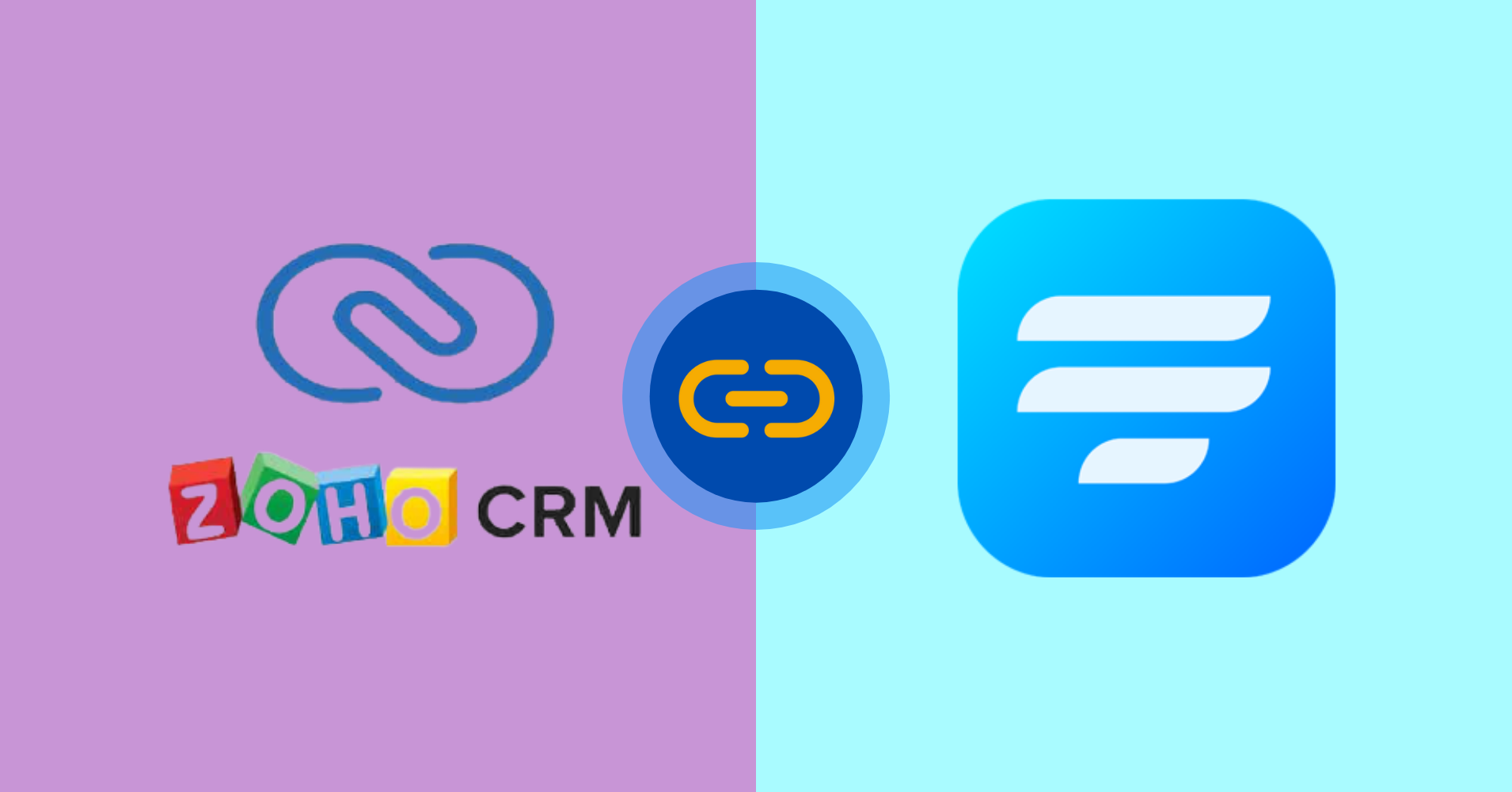 Users are important for any online business. All companies try to give their maximum effort to nurture their customers with a Customer Relationship Management System. One such application that has greatly influenced the work process with various customizable features is Zoho CRM integration with WordPress. It is a cloud-based SAAS subscription CRM system. The tool aims at small and medium businesses to help store clients' data, increase conversion rates, and improve customer engagements.
So, do you want to capture leads from your WordPress website and nurture them regularly? This article will show you how to look after your potential clients with Zoho CRM on WordPress. Let's begin with the benefits of using Zoho.
Fluent Forms is the most beginner-friendly form builder. Download now and start crafting beautiful forms FREE!!!
Benefits of Zoho CRM that makes it suitable for your business
Zoho CRM powers up more than 150,000 businesses in 180 countries. It is a high-rated sales CRM software used by online business owners. The tool will help you maximize your revenue by converting leads into customers. What more? Let's see.
Simple and easy to use
Zoho CRM integration with WordPress is one of the user-friendly applications that can be customized and operated quite easily. The tool has divided its sections into deals, contacts, leads, vendors, etc. As a result, it ensures the live management of the sales cycle, competitor size, deal size, and contact history of a potential customer.
Automated tasks
The plugin automates different tasks within your business system by applying instant actions. This saves enough time for employees in the organization. This allows them to focus on the other lead nurturing activities and improve the business's conversion rate.
Add third-party applications
Zoho allows users to include third-party plugins and applications in your CRM system. It ensures a smooth combination of such third-party integrations at a zero or minimum coding effort. Any beginner can easily cope with the tool.
Use for multi-tasks of your business
You can access and use Zoho CRM integration with WordPress from all channels. For example, social media, emails, web, live channels, etc. In other words, you will have real-time contact with your clients whenever necessary. As a result, it will ensure effective communication with your customers and turn conversions into sales.
Cost-efficient
As Zoho CRM is a pay-as-you-go service, it is one of the most reliable CRM tools for all types of business. You will get different types of payment options that can be changed as your business requirements. The system allows you to maintain automated and optimized business workflows to reduce manual work. As a result, it will improve your business efficiency.
Now that we know the benefits of using Zoho CRM integration with WordPress, it's time to buckle up! Let's see the steps to connect to Zoho CRM.
Use Zoho CRM with WordPress by Fluent Forms
This article will help you to connect Fluent Forms with Zoho CRM integration in WordPress. Why? This tool is simple, lightweight, and efficient in creating unique forms. You don't need any coding experience to use this plugin. All you have to do is drag and drop the form fields to the editor.
Fluent Forms comes with 65+ pre-built templates, 35+ third-party integrations, and 45+ input fields for users. Now, in Fluent Forms version 4.3.1, Zoho CRM is added, as so many users asked for the integration.
If you want to give a dynamic look to your form, use the custom CSS feature, add some photos/ icons, or some strong buttons on your contact forms to make it more graphic. Besides, you can use advanced post creation, range slider field, signature add-on, reCAPTCHA, and hCaptcha to design an effective form. Now, without any further ado, let's dive into the process.
Steps to integrate Zoho CRM with Fluent Forms
Activate the Zoho CRM Module
Copy your Zoho CRM account URL, Client ID & Client Secret
Select a form to connect with Zoho CRM
Create Zoho CRM feed
Step-1: Activate the Zoho CRM module
Go to your WordPress dashboard, and select Fluent Forms pro. Then click on the Integration Modules section, and activate Zoho CRM.
Step-2: Copy your Zoho CRM account URL, Client ID & Client Secret
If you don't have a Zoho CRM account, go to Zoho Developer Console to register. Select the Server-based Applications as client types from the API Console.
Now, give the Client Name, Homepage URL, and Authorized Redirect URLs, and create the Zoho API console.
Here, you will be redirected to the Client Secret option. From there, you can get the Client ID and Client Secret. Copy them to paste on the Fluent Forms dashboard.
Step-3: Select a form to connect with Zoho CRM
Now, hover over to the Fluent Forms pro dashboard again. There, select any form to connect with Zoho CRM from the All Forms section. Then, go to the Global Settings section of that form. Open the Marketing & CRM settings option from there, and select Zoho CRM Integration from the Add new integration button at the top right corner.
Now you will be asked to set up the Zoho CRM API. Click on the button.
Here you will be asked for Client ID and Client Secret. Paste them from the Zoho CRM dashboard you just created a while ago and click on the Save Settings button.
After that, you will be redirected to Zoho CRM for verification. Click on the Accept button.
Then, name the feed, select services from the list, email, lead service, lead status, and other fields. Set the conditional logic if required.
At last, click on the Create Zoho CRM Feed button when the configuration is done.
Easy, right?!
If you have any questions, let us know in the comment section below.
Final Words
Now that you have a solid grip on adding Zoho CRM integration with WordPress, you will find it super easy to use and connect other apps to automate your workflow. However, once you start managing your workflows with a fantastic platform, be sure you are doing it correctly and dealing with the right customers.
You can also check out our articles about connecting Moosend, Platformly, Zapier, and EmailOctopus in WordPress with Fluent Forms. For more information, follow us on Facebook, Twitter, Instagram, and YouTube.