How to Boost Conversions with Capsule CRM and WordPress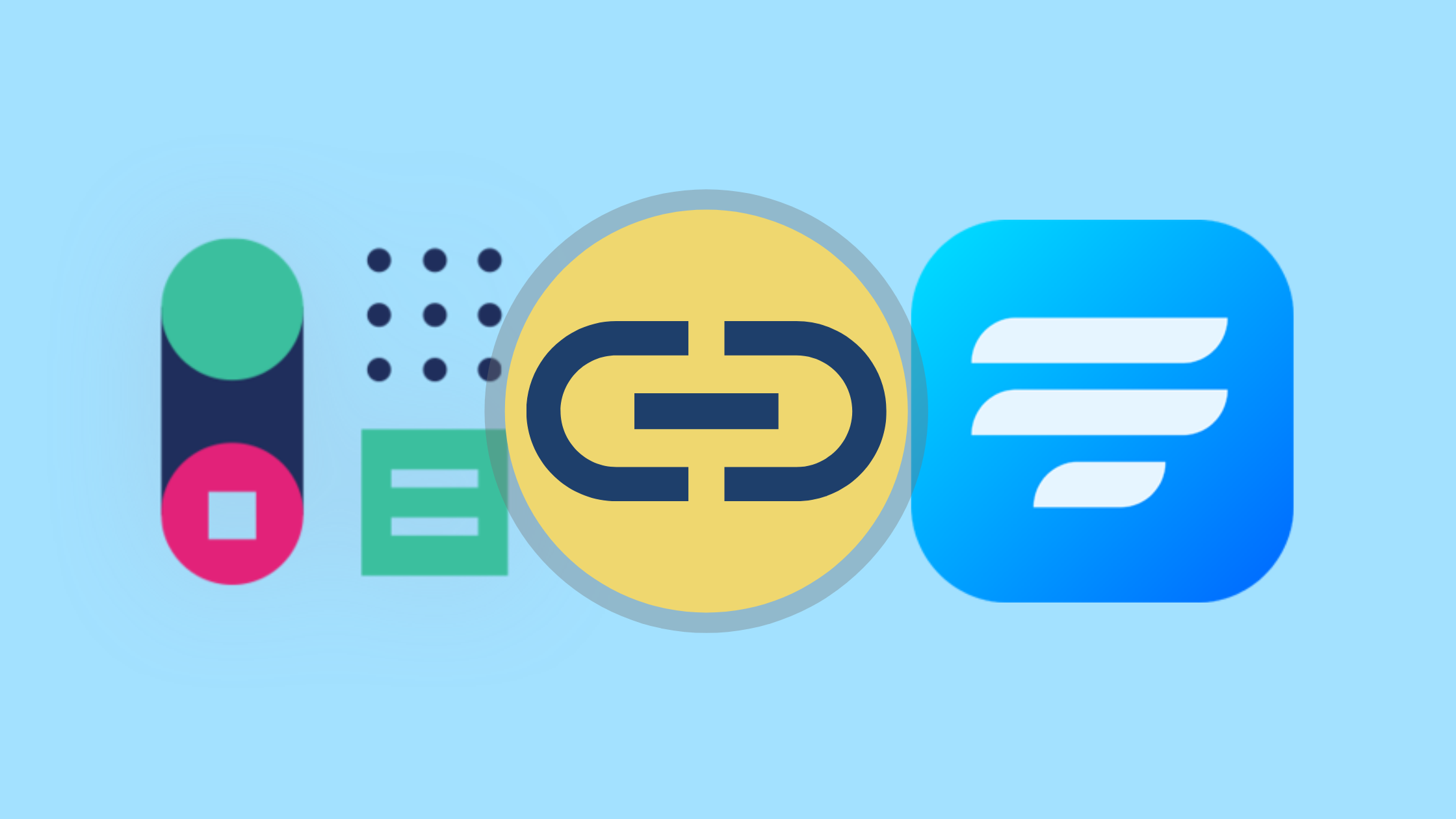 There has been a notable development in the world of digital marketing, but email marketing still reigns supreme. And for good reasons. There are many benefits to email marketing, and it is still the best way to boost your conversion rates.
Now, before you start running an email marketing campaign, you need to have some very strong tools like CRMs, form builders, etc. to deliver your expected results. There are many advantages to using CRMs. And when you add them with form builders, it's simply magic.
So today, we will be talking about two such tools – Fluent Forms and Capsule CRM. We will also show you how you can connect Capsule CRM to WordPress form builder Fluent Forms.
Fluent Forms is a fantastic WordPress form builder that will help you create a form with only a few clicks. And with the 70+ ready-to-use prebuilt form templates and 45+ input fields, it's only going to take you a couple of minutes.
The forms you create using Fluent Forms will be super fast and won't drag you down, as they only load that are necessary and avoid any extra hassle. Besides, there are way too many incredible features at a very affordable price plan to simply pass up.
Some of the most amazing features of Fluent Forms include:
Drag and drop form editor
Multi-column layout
Email summary
Conversational forms
Form restriction & scheduling
Data filtering
Anti-spam features
Partial form entries
Image upload
File upload
Step forms
Repeat fields
Payment options
PDF form submission
These are only a select few of the fantastic features that Fluent Forms provides, and our users are always finding little gems here and there every day. Join them and discover them for yourselves.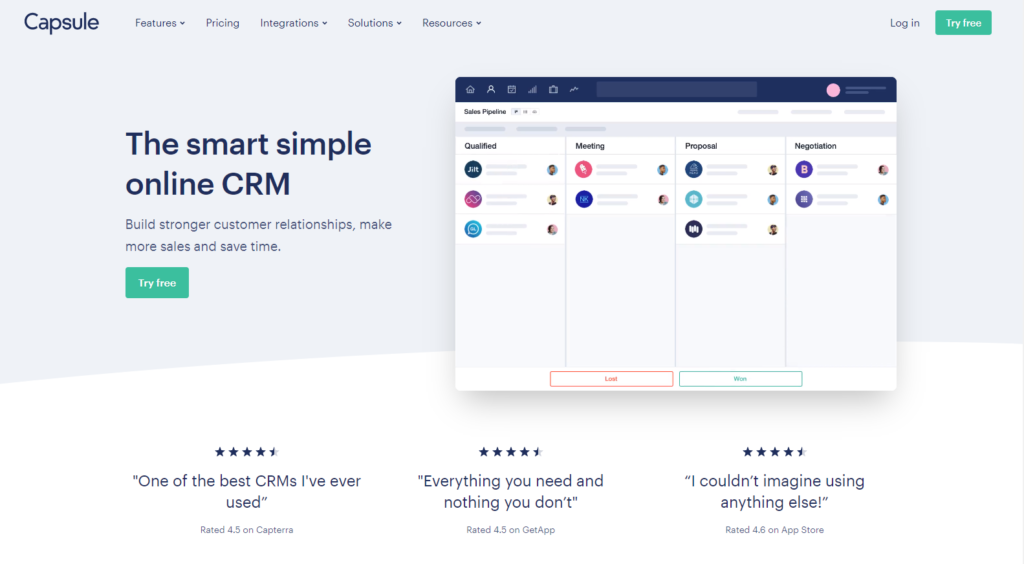 Capsule CRM is an innovative and simple solution to building stronger customer relationships. You can use this CRM software to increase sales proficiently, keep data safe and save time at the same time.
This CRM system allows users the whole picture. By integrating it with a form builder, you can collect vital data and then use the CRM to segment your users skillfully. This will allow you to target them better.
Some of the features that Capsule CRM offers are:
Auto-enriched profiles
Import contacts
Attach files
Full-text search
Sales pipeline
Currency support
Kanban visual
Opportunity filtering
Task automation
Task reminder emails
Calendar view
Activity reporting
Google data studio
Report filtering
How to connect Capsule CRM to WordPress
Currently, Fluent Forms doesn't allow any direct integration with Capsule CRM. But that doesn't mean WordPress users won't be able to connect their webform with Capsule CRM.
Fluent Forms offers Zapier integration with all the premium licenses that allow a user to connect to 3000+ apps. You can effectively use it to connect to Capsule CRM to WordPress in 5 simple steps. So let's get started.
Step 1: Create a Zap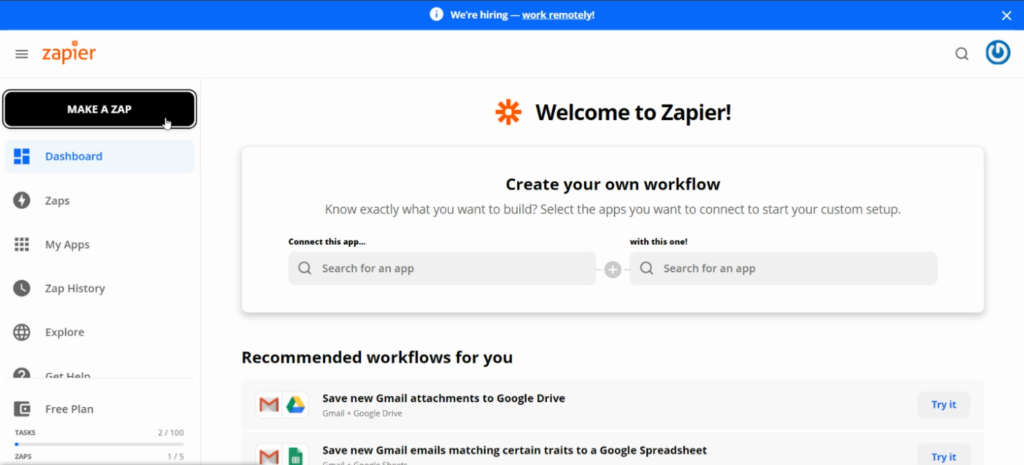 Create a task on the Capsule CRM dashboard, and then head to the Zapier dashboard. Then follow these steps.
Click on the Make a Zap button on the left sidebar.
Select the app you wish to use as a trigger. We are going to need Webhooks by Zapier here.
Next, select an event from the dropdown. In this case, Catch Hook.
Click on the Continue button.
And don't forget to copy the Custom Webhook URL.
Your Zap has been created.
Step 2: Create a Zapier Feed
After you finish creating a Zap, head back to your Fluent Forms dashboard and open the form you were working on.
Go to the Settings & Integrations of the form.
Scroll down to Zapier.
Click on the Add Webhook button.
Now paste the Webhook URL you copied from the previous step.
Don't forget to Save Notifications.
Your Zapier feed has been created. Now that you have created a Zapier feed, it's time to test. To do that, you have to go to the Zapier dashboard once again. Click on the Continue button to refresh. After filling out your form, you'll notice the data appear on the Zapier dashboard. This means your Zap hook is working.
Step 3: Create a trigger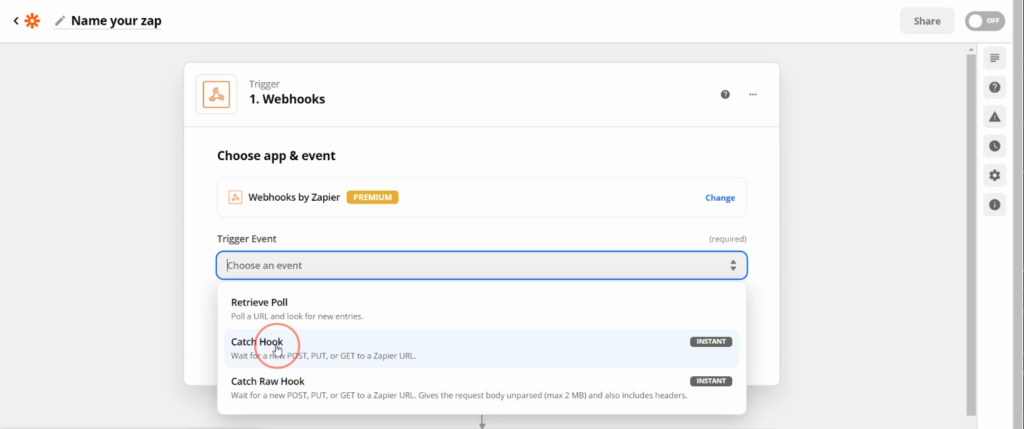 After you are done testing your Zap, click the Continue button and follow the steps mentioned below.
Select Capsule CRM on the search apps bar.
Then, choose an Action Event. We have selected the Create Task event.
Click Continue.
Next, you'll have to sign in to your Capsule CRM account or choose an account if you are already signed in.
You will have to set up action by defining the description, due date, details, category, owner, and entity type.
Don't forget to Test & Review.
Once you are done with this step, an additional task should appear on your Capsule CRM dashboard. More will be added with each form submission. You can click on these tasks to view details about each of the entries.
Step 4: Turn on Zap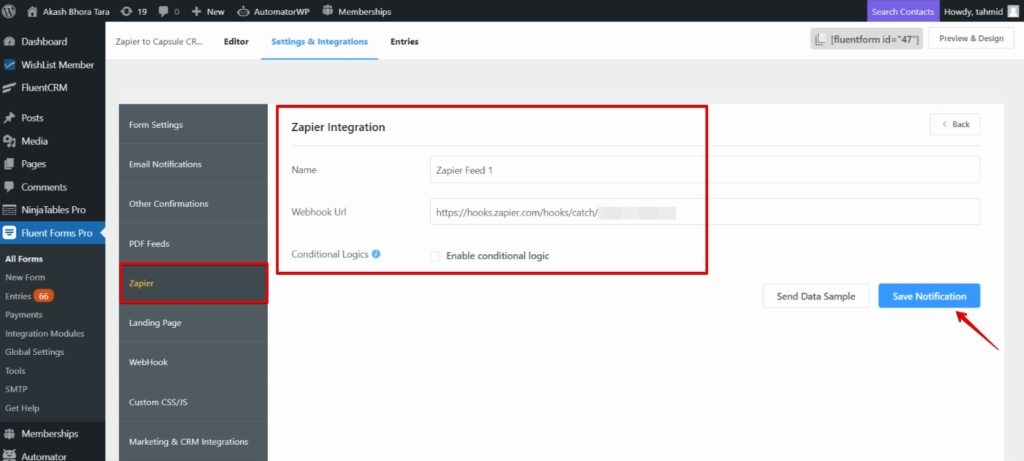 To make things easier, make sure to Turn on Zap once you are done testing. A popup will appear with a button Go to my Zaps, click on it. This will allow you to view everything from your Zapier module. And you are done. Your Capsule CRM connection is ready.
Capsule CRM summarised
Now that you know how to effectively connect Capsule CRM to WordPress form builder, you can dominate email marketing with some super cool email list-building strategies. Don't worry too much, and start growing your email list today.
Don't forget to follow us over social media, and feel free to reach out to us if you have any questions.