Easy and Tested Ways to Grow an Email List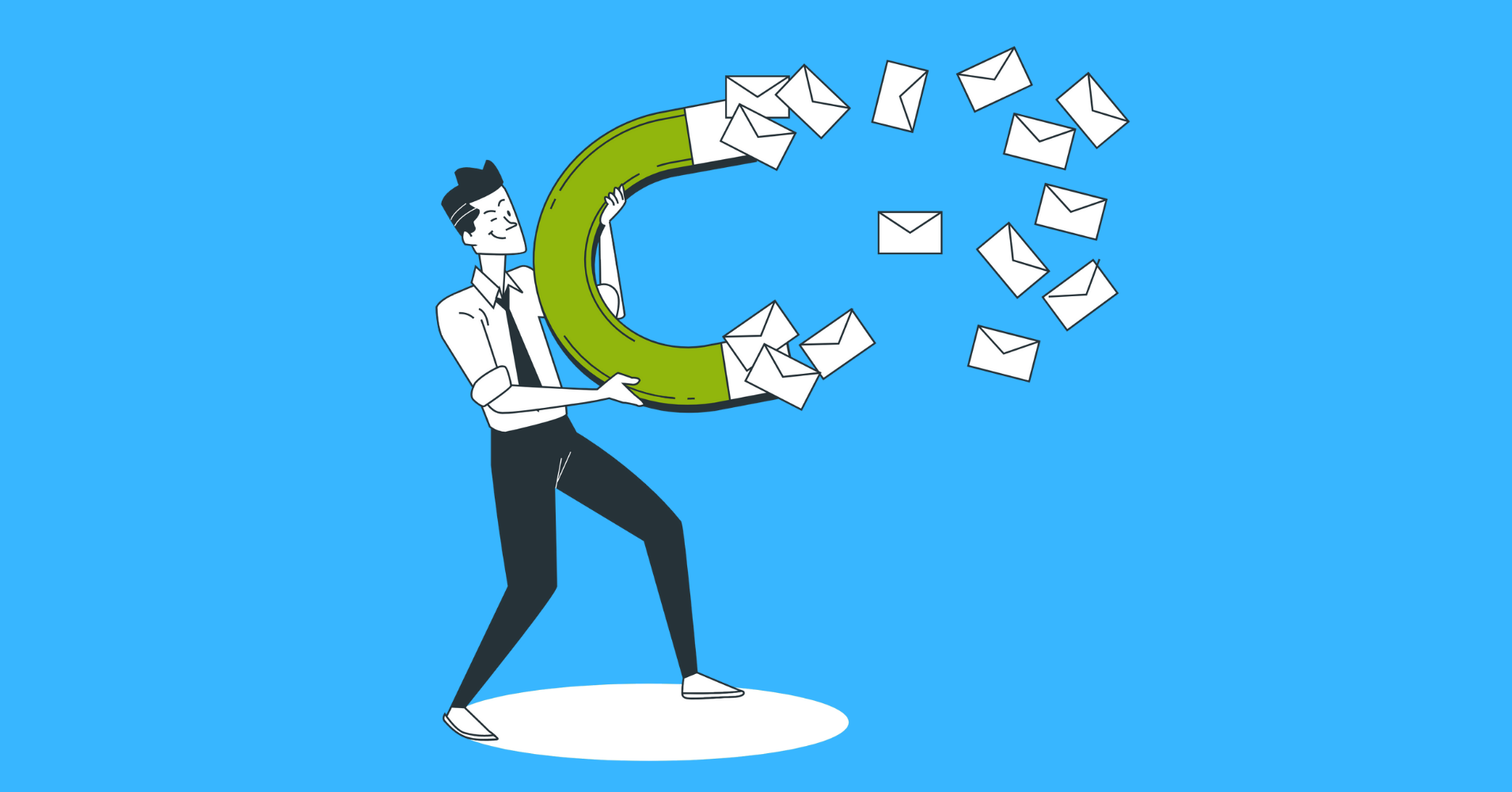 Are you looking for some proven ways to grow an email list?
Today digital marketing is continuously evolving. It seems like there is a never-ending flow of new platforms and technologies. Beginners often add a sidebar opt-in form on their website and wait for people to subscribe. This results in a low growth of subscribers.
To better grow an email list, you need to communicate and provide value to your subscribers to join your email newsletter before leaving your contact form. The best way to do this is, though, with some straightforward, proven methods. This article will share some tested and tried-and-true methods to grow an email list that is easy to implement. Let's start.
How to grow your email list 2020
To grow an email list, first of all, you have to make sure that you are using a proper email marketing service. Using the best email marketing tool confirms that your emails don't end up in the spam. Now, let's have a look at the ten most effective ways to grow your email list.
Update your contents regularly
Upgraded content is a marketing technique where you can offer users a chance to get some exclusive content by signing up to your email list. For example:
If you maintain a podcast, then you can offer notes and transcription as a content update.
If you have a blog post that is based on a long-form, then you can offer a free downloadable PDF as a content upgrade.
You can make a checklist from blog posts or cheat sheets and offer them as a content update.
Besides, human psychology plays an important role in making successful content updates. When people are triggered by any content, they feel like subscribing to your list. So, it is essential to update your content regularly.
Use various sign-up forms
Many beginners start their journey with a simple sign-up form in the sidebar of their website. But if you want to get more email subscribers, you have to apply multiple sign-up forms on your website. It will give users more opportunities to join your email list. For example, you can use sidebar sign up or pop-up forms as a floating footer on your website. So, users will see them when they are about to leave your page.
Divide your email lists by buyer persona
Email recipients are more likely to click on emails that meet their interests. So, if you design multiple types of targeted subscription list, the chance of growing the list will also increase. But the question remains – how to make different lists for distinct users?
The answer is by making buyer personas. Buyer personas indicate the way of creating a specific profile of your customers according to their region, age, gender, interests, education, and many more things. Using these personas, you can segment your email lists quickly and do the gated marketing more frequently.
Apply pop-ups
If you search on the web for ways to grow your email list, you will surely notice that common advice is enabling pop-ups. Why? Because it works. Yes, pop-ups can be annoying when you are about to do something on your website. But useful, well-designed, and properly placed opt-ins can attract visitors to read them, fill them out, or click on the button to take a specific action.
Add short videos
Nowadays, videos are progressively popular in all marketing sectors. People love videos because they create an engagement with the viewer with very little investment. More than 80% of businesses use videos, and the growth in consumption of them is 100% every year. 92% of viewers indicate that they share the videos they like. So, you can include videos on your social media campaigns to boost your email sign-ups.
Provide social proofs
People love to do what other people are doing. It's human nature. They make decisions based on others' opinions. That's why providing social proofs on your online forms is a great way to make an impression on your site visitors. That way, you can also convince them to subscribe to your email list instantly. There are several types of social proofs you can use. For example:
Industry experts' recommendations
Customer reviews
Official approvals
Endorsements from celebrities
Approval/ reviews/ people like you on social platforms
You can use any of these as your social proof in your subscription forms. But the most commonly used way of providing social proof is showing the wisdom of crowds. Using the power of numbers to present how reliable you are is an excellent way for proving a worthy subscription.
Offer giveaways
Conversion rates increase almost up to 34% and engagement rates go up to 5.8% by contest, giveaways, and sweepstakes. That makes it one of the most profitable forms of engagement in content marketing. Moreover, you can get referrals through giveaways. Almost 95% of people share giveaway news with their communities. On social media, over 62% of women share a contest with friends to get extra entries.
So, the giveaways can have a major positive impact on your marketing efforts. You can also use social media for referrals and email sign-ups.
Make fast and mobile-friendly forms
Make sure your contact forms are ensuring a fast loading time and are also mobile-friendly. Because the number of mobile users is increasing every day. So, they expect web pages or online forms to be super fast and easy to fit on mobile screens. If people find a form is wasting their time, they will leave the page immediately. As a result, the bounce rate of your website will increase.
Make the users feel secure
People leave contact forms for many reasons, especially for security concerns. For example, they worry about the misuse of their personal information, or hackers are stealing their data.
For a solution, you can add an anti-spam tool, and a message on your sign-up forms, such as "your email address is 100% secure with us, and we will never misuse your information." To make them feel more secure, you can add a GDPR consent form field showing how you care about your visitors' information.
Add an attractive CTA
One of the most critical factors for growing an email list is the call-to-action (CTA) button. Having an attractive CTA on your landing pages can increase the conversion rate by up to 80%. So, it would help greatly if you focused on this too.
Make your CTA attractive with simple words. Don't use complicated words that are beyond people's understanding. Use attractive color schemes, and place it in a visible area of the screens that can quickly get visitors' attention. To know more about customizing CTA's you can read our article about (will add while publishing).
We hope all the ideas mentioned above will be helpful for you to grow an email list for your website.
Final thoughts
We hope this article helped you find the best ways to grow an email list for your website or business. If you want to know how to grow your email list using tools, you can go through another blog that will help you to build an email list quickly. Sometimes you might be confused about segmenting your email lists for different users. We have a solution for that one too.
If you have any questions regarding this article, please let us know in the comment section below. You can also follow us on YouTube to get tutorials on WordPress based problems. Besides, you can follow us on Instagram and Twitter.