Contact Form 7 Alternative You Were Looking For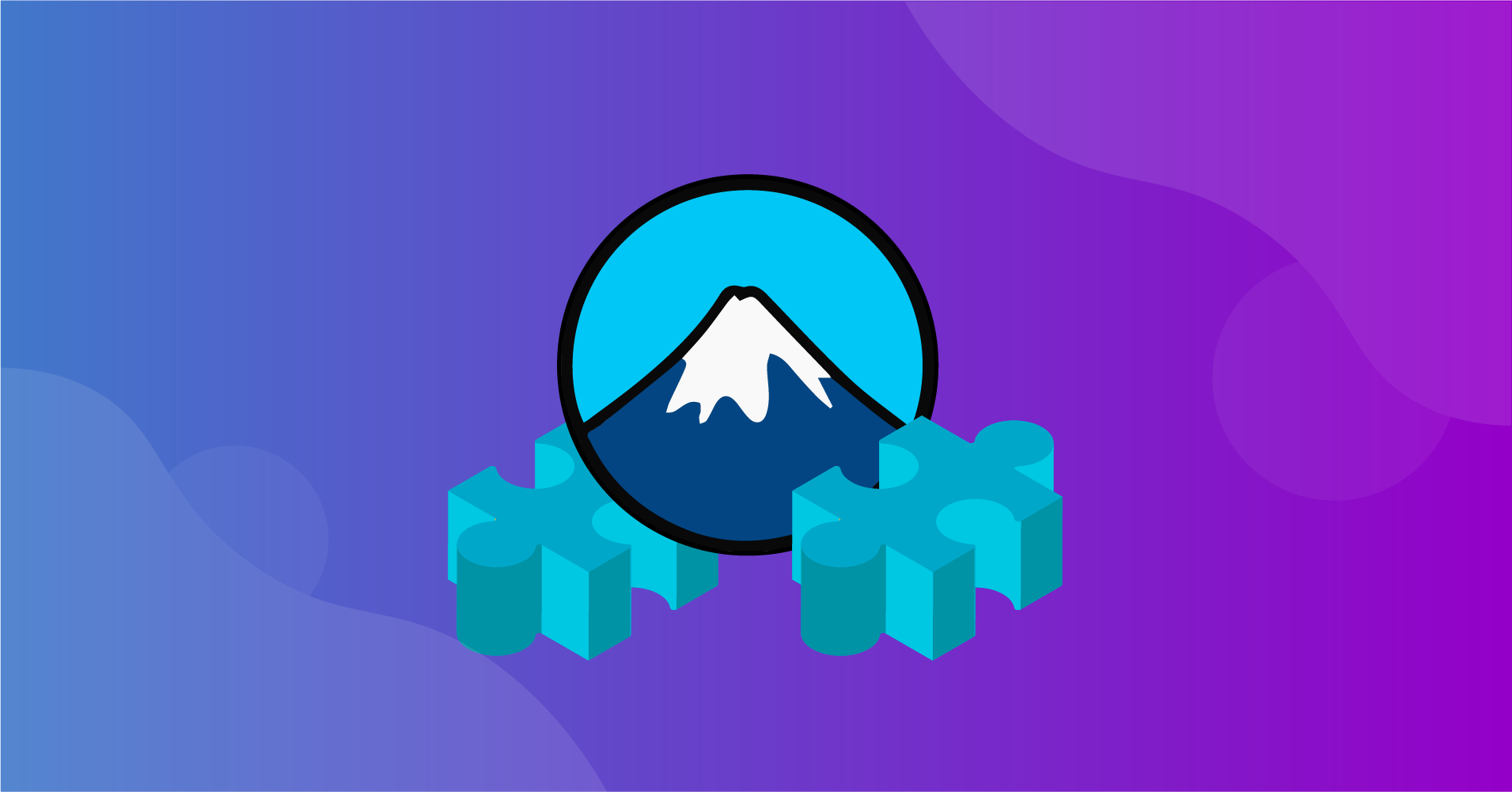 You cannot talk about WordPress forms and not mention Contact Form 7. It has been there since the early days and paved the path for new form builder plugins. This WordPress form builder has provided service for free for all these years.
Throughout its journey, Contact Form 7 has accumulated fans and continues to do so. It has had its golden days. But the light is fading. The limited features and complex interface are wearing out even the most loyal users.
This powerful plugin is quickly proving inadequate in the modern world, and users are looking for a Contact Form 7 alternative that will be able to keep pace with the changing tides. So, we have listed down some efficient WordPress form builder plugins that you should look into.
Why people liked Contact Form 7
Contact Form 7 is the flagbearer of WordPress form building. It is one of the first plugins to come to market, and it is still prevailing. It is so popular that, over time, there has been an expansion of Contact Form 7 addons revolving around it.
Despite the rapid growth of WordPress form builder plugins, the outdated Contact Form 7 still holds its position because it provides a specific comfort style. While most form builders provide natural features, Contact Form 7 has a rather technical approach. You can style it anyhow you want with Contact Form 7 CSS and HTML and use bootstrap HTML classes to align on the grid.
It's a basic form builder plugin. But when you use it, you get the feeling of owning your forms and building them from scratch. This appeases a particular group of users, and it is for them that Contact Form 7 still prevails in the market.
Why people are looking for Contact Form 7 alternative
However, as we mentioned already, this satisfies only a specific group of users. And it is understandable too. Because there are tonnes of WordPress plugins that provide easy and comfortable features, many users feel it is a waste of time to spend even a minute building a form like that.
Moreover, Contact Form 7 is significantly limited when it comes to the functionality too. It provides almost zero integrations and lacks even the most basic features like conditional logic, drag and drop, etc. To have a decent form-building experience, you'll need to install external Contact Form 7 addons. Unironically, you'll even need an external addon if you need support with the plugin.
Because of all these reasons, combined with the fact that the WordPress plugin market is brimming with robust form builders, many users have switched to a Contact Form 7 alternative.
Contact Form 7 alternative you could go for
Keeping these in mind, we have come up with a list of our own. The form builder plugins listed below are user-favorite and rich with features.
So, if you are also looking for a Contact Form 7 alternative, read on.
If you are looking for an intuitive Contact Form 7 alternative, then Fluent Forms is the way to go. This relatively new form builder plugin has taken the market by storm with its ever-evolving features and friendly interface. From drag & drop to visual data reporting, to action hooks for developers, this WordPress plugin has all grounds covered.
You can use this form builder plugin to build secure dynamic forms using the 70+ prebuilt form templates, or you can create your own customized form from scratch using the 45+ ready input fields. The dynamic conditional logic goes beyond input fields, to conditional email notifications.
You can break down long, tedious forms using Step Forms and make them more interactive using Calculated Fields. You'll be able to collect payments and donations, too, with the Stripe and PayPal integrations.
Moreover, you can schedule and restrict form entries, and sort them out later, in a single-page database. Or, use the Fluent Forms PDF addon, if you like. There are ample options to secure your forms too. However, being new in the market, the form builder plugin still lacks some key features. But it is quickly gaining popularity and faring well against other predominant form builders.
One of the most accessible and most reliable Contact Form 7 alternatives is the web form giant Gravity Forms. You can effortlessly use this WordPress plugin to stop losing leads and grow your business. With the time-saving tools and features, Gravity Forms makes building and publishing online forms a breeze.
Gravity Forms provides an intuitive visual form editor and a wide variety of input fields that put every user at ease. Moreover, there are email autoresponders, save and continue partially completed forms, limiting and scheduling forms, etc. options to always keep you on your guard. There are Gravity Forms documentation in place, but they could be a little more detailed.
Nevertheless, Gravity Forms remains a faraway thing for a lot of users. Their Basic License starts at $59 for only one site, and that too, your license will be valid for only a year. That's too high a price for only a select few features like file uploads, conditional logic, etc. And if you want your hands on the Gravity Forms addons, you're going to have to upgrade to higher licenses.
Moreover, instead of developing useful Gravity Forms addons themselves for their users, they encourage other developers to create and sell add-ons. Users often feel frustrated and cheated because of this. This is why many users have started to look for Gravity Forms alternative.
Ninja Forms is a very user-friendly Contact Form 7 alternative. You can easily create efficient WordPress forms using this form builder plugin. And with zero coding skills. The interface is straightforward to navigate with its drag and drop fields, easy row and column layouts, multi-page forms, etc.
Moreover, with skillful Ninja Forms conditional logic in place, designing beautiful complex forms becomes very easy too. Users can easily upload files and share their form entries with particular people as PDFs, Excel files, Google Sheets, etc. Additionally, you can collect payments securely using Ninja Forms too.
However, Ninja Forms pricing seems to be a bit of an issue with many WordPress users. Although at first glance, it looks like a cheap and affordable plugin, it quickly becomes expensive. A lot of basic features like Ninja Forms conditional logic, file upload, layout, etc.
And to add to that, they even sell Ninja Forms add-ons separately. Which may have noble intentions, but when you add up the addons you need, you are served with a hefty bill. Hence, people are often forced to look for Ninja Forms alternatives.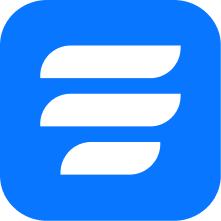 A New Dawn For Caldera Forms Users
WPForms is a skillful Contact Form 7 alternative. It has a massive pool of trusted users. They provide over 100 form templates that help you create compelling and user-friendly online forms. These web forms are 100% responsive, so users can use them across any platform they want.
Smart conditional logic will make long boring forms simpler, and you can respond swiftly with the instant form notification. You can connect your forms to email marketing software, and use the web forms to collect payments and donations, etc. And all your data will be organized nicely in a single place. You can do all this without any code!
However, these accessible functionalities may not be for all. The Lite version enforces some heavy restrictions on useful features. Some users face issues with entry management and multiple file upload as well. You'll be forced to upgrade to a premium version, which may end up costing you upto $599 for only a year.
If you are looking for a smart Contact Form 7 alternative, you can check out Formidable Forms. With easy drag and drop, conditional logic, file upload, calculations, etc. you can quickly create powerful online forms and collect data.
One exciting feature of Formidable Forms is that you can exhibit your data using graphs. This helps significantly to make data-driven decisions. Furthermore, there are repeater fields, dynamic fields, etc. You can also modify your entries into listings, directories, etc. There's also detailed Formidable Forms documentation in case users face any difficulties.
Formidable Forms may be an easy fix to form building, but there's a bit of a learning curve. Any beginner may face difficulties getting their head around the interface. To make things worse, it requires a bit of HTML and CSS knowledge.
Besides, at a starting price of $149, you might feel the need to upgrade because of a lack of functionalities. The licenses are available on a yearly basis. Thus, recurring expenses are a bit of an issue as well.
A smart Contact Form 7 alternative is FormCraft. It includes gorgeous designs, ample form templates, and addons, etc. You can use this WordPress form builder plugin to create web forms fast and scale your business.
FormCraft offers plenty of addons, even on the free version. These, coupled with conditional logic, increase the usability of online forms. And you can break down complex forms using Multi-Page Forms. The features are well documented. Hence you won't have any issues while using this plugin.
It is an extremely affordable WordPress plugin that provides abundant add-ons. However, the average user won't really need a lot of these free ones. And if you do decide to buy some premium addons, it will cost you almost the same as the core plugin.
Moreover, this is a comparatively stable product. This means there's hardly any core update. This limits the plugin, and ultimately the users, substantially.
Form Maker by 10web is a robust drag & drop Contact Form 7 alternative. You can use this to build quick, responsive web forms for your website and easily embed them into blogs. Additionally, you can also use your web forms as popups, top bars, or scroll boxes.
With this form builder plugin, you will be able to track and export your form entries and set automatic replies. Moreover, with captchas, you can ensure data security and increase the measure by blocking IPs as well. Besides, you won't have to worry about UI since the fully customizable themes can fit your design.
Although Form Maker by 10web is a great WordPress plugin, it does have some restrictions. This plugin offers a lot of basic functionalities like Calculator, Export/Import, Conditional Mailing, etc. as integrations.
So despite its affordable price, basic functionalities remain distant from the users. If you want these features, you will have to purchase the plugins bundle, which is an added hassle.
To put it briefly
The world is changing, and so are our means of business. Thus any software that wishes to serve its users and help them scale should be willing to go far and beyond to provide its users with the best features in the most comfortable manner.
Contact Form 7 has disappointed users in this regard. But many other plugins have taken note and continue to provide beneficial features at an affordable price. All the WordPress plugins listed above are skillful and excellent Contact Form 7 alternatives.
But before making a decision, consider the following.
Friendly interface
Easy functionality
Plenty integrations
Support
Value for price
If you want to try out a plugin before making your decision, you are welcome to try out the free version of Fluent Forms from the WordPress repository. It also fares well in a Contact Form 7 vs Fluent Forms analysis. Give it a go and tell us about your experience in the comments below.