How to Create an Online Market Research Survey
Prema Anjum
. November 17, 2022
. 8 minutes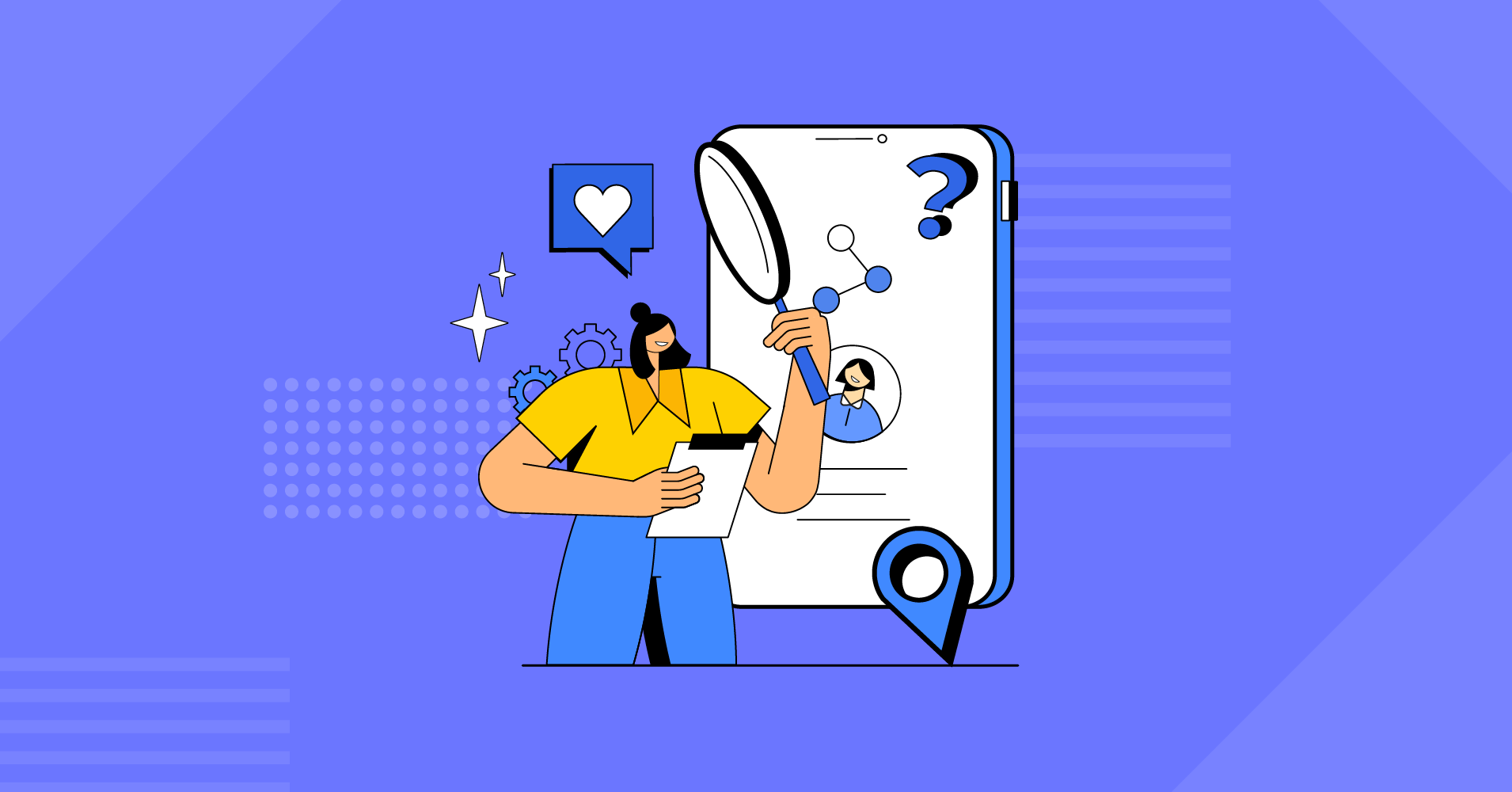 Knowing your audience is the pillar of your business. And market research is a must thing to understand your audience. But what's the best way to do that? Well, online questionnaires, feedback forms, and web searches will help collect information about your customers, market, and business possibilities. They're the easiest and most reliable way to gather data about your clients.
To keep your customers and position yourself, you'll need the right data to back you up. In this article, we'll show you how to make an online market research survey with a WordPress plugin and some tips to conduct the survey. So, let's hop in!
Fluent Forms is the most beginner-friendly form builder. Download now and start crafting beautiful forms FREE!!!
Types of market surveys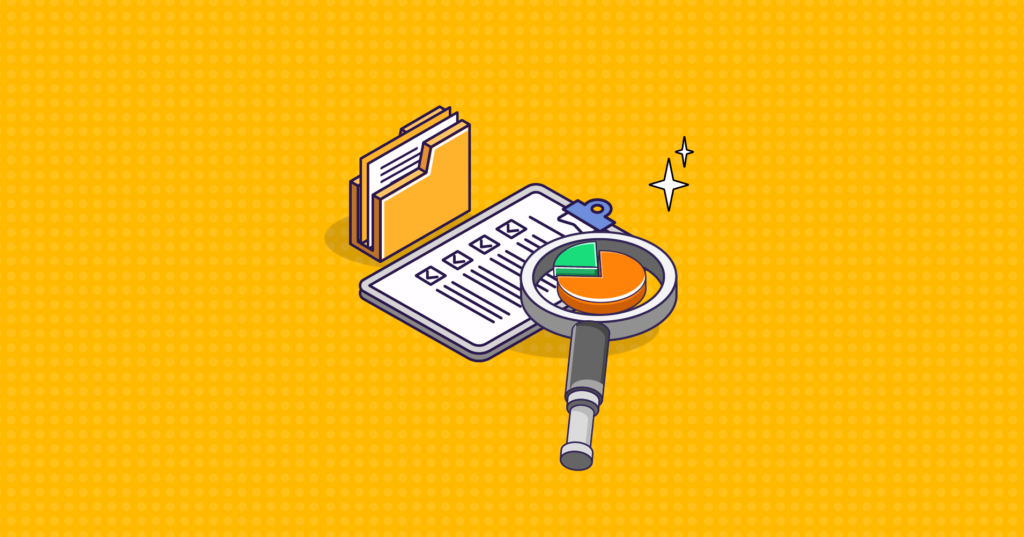 Before you start your market research survey, it's important to get familiar with the two main types of market research. Here's an overview of them.
Primary research
In this type of research, you've to gather fresh and new data that hasn't already been collected. Some examples of primary research include interviews, questionnaires, focus groups, visits, etc.
Secondary research
In this process, you've to collect information from already collected data, such as newspapers, documents, books, journals, electronic statistics, and more. Now that we know the types of market research, let's see some crucial tips before starting the market research survey.
7 tips to conduct an online market research survey
An online market research survey is necessary to understand your audience better and make them tick. Because more information means more knowledge and more understanding. And to do a successful survey, you need to do things right. How? Here are some suggestions.
Know your target audience
Learn customer behaviors
Find business opportunities
Check out the competition
Do keyword research
Research about trends
Explore social media
Now, let's make an online market research survey for your WordPress website with the powerful form builder in the WordPress community, Fluent Forms. Why this plugin? Keep scrolling, and you'll find the reason.
Make an online market research survey with Fluent Forms
We'll follow these simple steps to craft our form.
Make a form
Customize the form
Set the form's settings
Publish the form
Let's discuss each step in detail.
Step 1: Make a form
Go to your WordPress dashboard, install Fluent Forms pro from the Plugins section to use the plugin's pro features, and activate it.
Now, move on to Fluent Forms' dashboard, and select the All Forms button. There, click on the Add a New Form button to create a new form.
You'll get the available options of pre-built templates and also a Blank Form option. We're selecting the blank form option because we want to make our form from scratch.

First of all, name your form from the top left corner, where you'll see the default Blank Form named button. We're naming it the "Online Market Research Survey" form.
We want to do a survey for sportswear products. For example, how do people often use sportswear, go to the gym, do exercise, etc. So, without any further ay ado, let's design the survey.
At first, we're adding the Name and Email field from the General Fields section on the Input Fields.
Then we added five checkbox fields again from the general fields. These boxes ask about people's gender, age, marital status, employment status, and income.
Now, we're customizing them from the input customization section, such as changing the field name, label placement, options or items label, etc.
Here're the form fields for now.
Now, we want to set a conditional logic for the salary range field. It means when anyone selects the Employed option on the employment status field, then he/she will see the next field, which is the salary field.
To do that, go to the input customization section of the salary fields, and move on to the Advanced Options. From there, select Yes on the Conditional Logic option. Then in the condition match option, choose the employment status that is equal to employed.
And that's it. The salary range field is hidden for now. When someone will click on the Employed option, they'll see get the salary range field.
Now, let's add a Form Step field to ask our next questions because this will be a long form, and we want to ask our questions in different categories.
After that, drag and drop the necessary field in between the Page Break and Page End buttons.
You can set the name of steps, indicate the progress bar, and many more settings related to the form data saving, focus, etc., on the Paging Start section. You'll get that right above the form editor after adding the Form Step field.
Now, we're adding two Net Promoter Score fields from the part of the advanced field to ask about the person's preference for exercising and sportswear.
After that, customize them from the input customization section again.
Then, let's ask some more questions about sportswear by using the checkbox fields again, like when they last buy sportswear, what material they like to use on playwear, why they use sports clothes, etc. And here's a preview of these questions.
That's the final look of the form.
Step 2: Customize the form
Now, if you want to add some colors on the background, questions, answers, containers, buttons, etc., go to the global styler section of the form. You'll get it in the Preview & Design section of the form. In the General section, select any template. For example, we're going for the Bootstrap Style.
After that, do all the settings in the Misc section. We're changing the Background Color only on the Container Styles. For more details, check out our article on the global styler feature of Fluent Forms.
Don't forget to save the settings when done.
More so, you can add a background image for the form's landing page. To do so, go to the Settings & Integrations section of the form editor. Select the Landing Page option there, and click on the Enable Form Landing Page Mode. Then add or upload a media image to the form.
Here's the final look of the form now.
Even so, you can turn your form into a conversational form too with Fluent Forms. For this form, move on to the form editor again, and hover on the top right corner three doted button there. You'll get the Create Conversational Forms button; click on it.
Then confirm the change, and proceed to the Design part, as we've already customized our fields. Here you can add the conversational form's text color and background color, add a background image, enable mobile view, etc. We're just adding an image and setting the brightness.
Don't forget to save the settings when done. Let's have a look at the preview of the form.
Step-3: Form's settings
Go to the Settings & Integrations tab of the form again. There you can set the form's settings for confirmation of submission message or text, email notification, marketing & CRM integrations to use integrations of Fluent Forms, landing page settings, custom CSS/JS settings, and more. We're going for the default options for now.
Step 4: Publish the form
Publishing forms with Fluent Forms is easy. For instance, if you want to show your form on a page, go to the pages section from the WordPress dashboard, and click on the Add New button.
Then add Fluent Forms' Gutenberg block by clicking on the plus (+) icon.
After that, select the form and publish it on your website.
You must also follow the same process for publishing the form on blog posts.
There is another way to publish the form. Copy the form's shortcode and paste it anywhere on your website, either to a blog post or a page. One more thing, you'll get both the shortcodes of conversational form and normal form. You can copy anyone.
Super easy! Isn't it?
Why do we choose Fluent Forms over other plugins?
Fluent Forms is one of the most robust form builders in the WordPress community. From making survey forms to quiz forms is just a matter of a few minutes with Fluent Forms. It gives some excellent features and functionalities to make helpful contact forms for your website. Its main features are:
Drag and drops
60+ input fields
GDPR field
40+ third-party integrations
70+ pre-built templates
To craft an online market research survey form, Fluent Forms has a name field, email field, form step field, dropdown field, multiple choice field, checkbox field, phone number field, etc., that we've already shown in the tutorial.
Besides, you can use the plugin to collect payments on your eCommerce WooCommerce and store. Because it supports
PayPal
Mollie
Stripe
Paystack
Razorpay
Moreover, Fluent Forms' global styler option helps you to make amazing forms for your website. On top of that, Fluent Forms comes with very affordable plans for its users regarding pricing.
Wrapping up
A properly planned market survey that catches customer feedback and experience will deliver findings that could set the success and failure of a marketing strategy.
We hope you found this article helpful. For more tutorials like this, check out our blog posts, and follow us on Twitter, Instagram, Facebook, and YouTube.
---
Prema Anjum
Hello, This is Prema. I work as a digital marketer for Fluent Forms at WPManageNinja. When I am not playing with words, I go to explore nature.