Why is WordPress So Hard to Use – Overcome the Challenges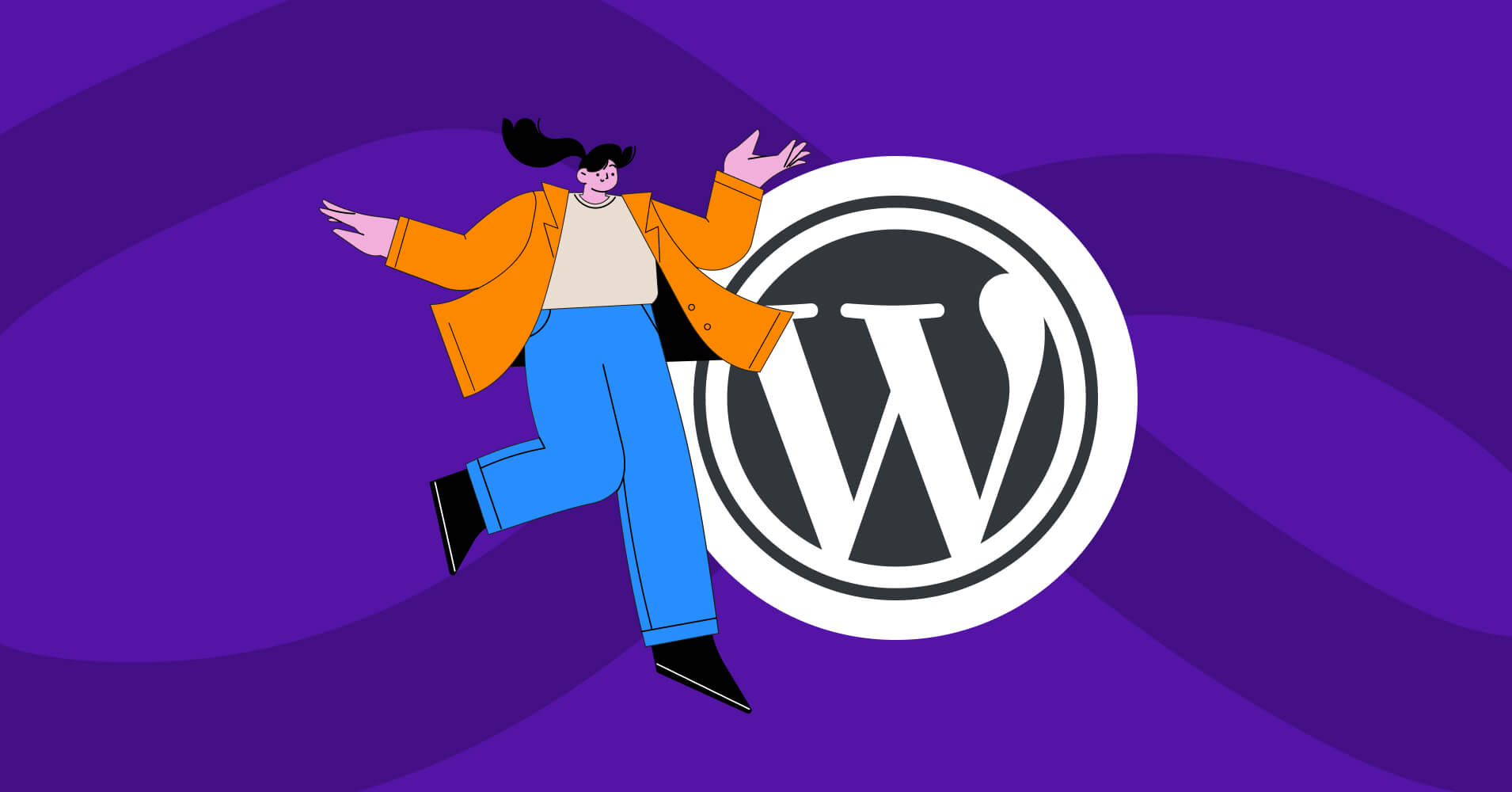 If you're looking for the best website builders online or maybe you're using WordPress first time to build a website. Then at some point, you may ask the question, Why is WordPress so hard to use? But is it? And if so, why do people think WordPress is hard? We're going to discover all of the aspects and find the solution to overcome this fear.
Fluent Forms is the most beginner-friendly form builder. Download now and start crafting beautiful forms FREE!!!
Why is WordPress so hard to use?
If you think about the earlier days, when you had to write your own HTML, CSS code or hire someone for building a functional website, WordPress is heaven for noncoders. While WordPress simplifies website creation, it still requires some basic knowledge to use effectively. This can be overwhelming for beginners who have little or no experience with website building. However, with some patience and practice, mastering WordPress is achievable.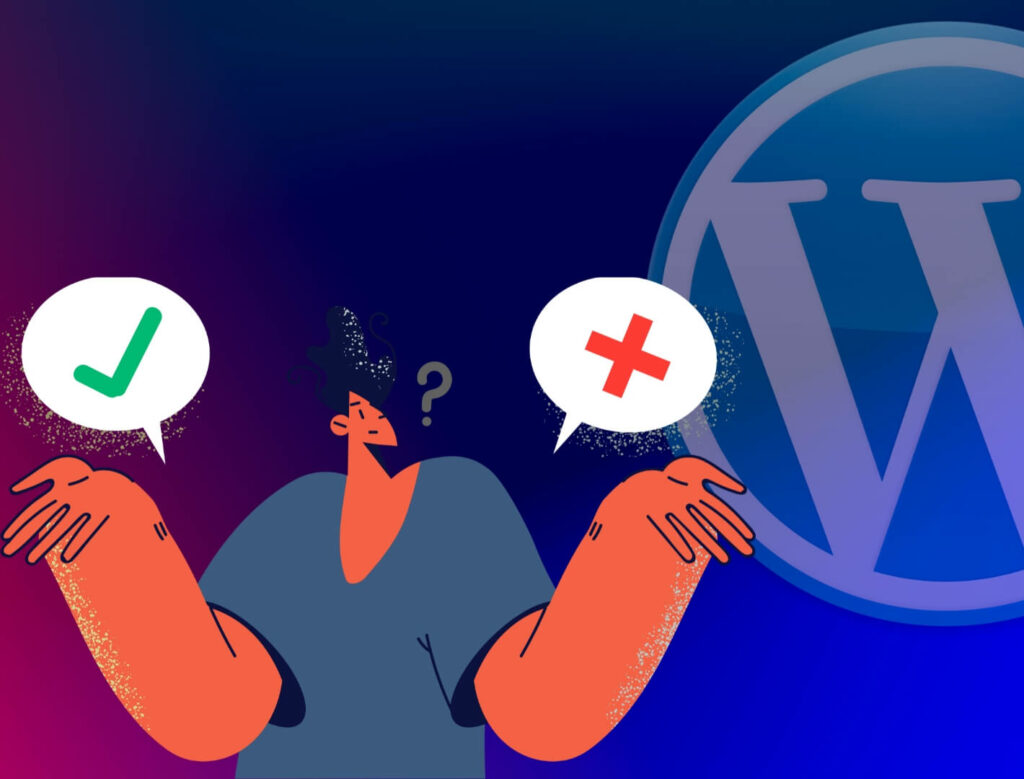 Let's find out what makes people think WordPress is hard to use:
Open-source and self-hosted CMS
A major reason why WordPress seems hard to use is that it's open-source, self-hosted software. Means you need to install the free software onto your own web hosting and take responsibility for maintaining, securing, and updating it.
While some web hosts offer tools to help you with this, the responsibility is on you to keep things running smoothly. It is very different from using SaaS website builders like Wix or Squarespace, where the builder handles maintaining and hosting its software for you. But, the main downside of this approach is you don't have full authority over your website.
So, it's understandable why people might think that WordPress is so hard to use. However, this is just one piece of the puzzle. There are some other things in WordPress that sometimes make it hard to use. Let's dive deep.
Extremely depends on the third-party plugins and themes
Another thing you can't deny is that WordPress is greatly dependent on themes and plugins.

Themes – that make how your WordPress site will look
Plugins – these add new features and functionalities to your website
Today, there are over 60,000 plugins and 10,000 themes in the WordPress directory. If a user doesn't know how to look for the best ones fit for their needs can easily get overwhelmed by so many options.
As they often come from different third-party developers, each with its own unique interfaces, functionalities, and learning scope. Additionally, these tools can sometimes conflict with each other, causing complications that require additional troubleshooting. That's why you should keep this in mind when choosing which plugins and themes to install on your site.
A lot of setups in the dashboard
Unlike other website builders, there isn't a setup wizard to walk you through the process in WordPress. Before launching your site, you must manually customize every parameter using the admin dashboard.
Now, the dashboard might initially seem a little intimidating. It features a left sidebar and displays a number of widgets. Additionally, you must maintain a separate set of settings for each plugin you install, which further complicates matters. That's another reason why some find WordPress difficult to use.
Tries to please everyone
Website builders such as Squarespace and Wix are geared toward beginners. WordPress, however, aims to be a universally applicable solution for users of all skill levels.
WordPress offers strong customization capabilities for sophisticated users and agencies wishing to build personalized websites for their customers, even though it is beginner-friendly. This flexibility is a great benefit, but it also means that WordPress does not have a single, simplified setup experience as other website builders do.
However, the benefit of using WordPress is that you have unrivaled control over the functioning and appearance of your website.
Why WordPress is still the number one choice despite being so hard to use
Yes, WordPress can feel complicated at times, but that doesn't mean you should avoid using it altogether. Think of it like learning to cook – it takes time to learn the basics, but being able to prepare your own meals is worth the effort. The same goes for WordPress.
When it comes to website builders, there's always a trade-off between simplicity and flexibility. If you want a super simple tool, you'll have to sacrifice some flexibility. But with WordPress, you get the best of both worlds. That's why it powers over 37% of all websites on the Internet!
Sure, there might be a bit of a learning curve, but anyone can build virtually any type of website with WordPress – even if you have no coding experience. You can create blogs, portfolios, business websites, eCommerce stores, forums, membership sites, online courses, and so much more.
And the best part? You don't need to hire expensive developers or go back to school to do it! With a little bit of time and effort, you can overcome the learning curve and unlock the full potential of WordPress. So don't give up just yet – the payoff is worth it!
How to make WordPress easy to use
Yes, we've covered "Why is WordPress so hard to use." Now let's move on to how to make WordPress easy to use.
Pick a theme that's user-friendly
The first step in making WordPress simple to use is to select a user-friendly theme. A theme is a design template that influences how your website appears and feels. WordPress has numerous themes, some of which are more user-friendly than others. Look for responsive themes that are simple to change and have a simple design.
Installing necessary plugins
Plugins are add-ons that increase WordPress' capabilities. By including functions like drag-and-drop website builders, contact forms, and SEO tools, some plugins may make WordPress simpler to use. A website might become more difficult to administer and slower to load if it has too many plugins. We advise only installing plugins that are absolutely necessary for your website.
Learn the fundamentals of WordPress
You still need to understand the fundamentals of WordPress even if you utilize a user-friendly theme and necessary plugins. This requires acquiring knowledge of how to draft and publish posts and pages, alter your theme, and control plugins. The vast documentation section provided by WordPress covers all the fundamentals of using the software.
Use a page builder
Using plugins called page builders, you may design unique page layouts without writing any code. They provide a drag-and-drop user interface that makes designing your website simple. Elementor, Beaver Builder, and Divi are a few of the widespread page builders for WordPress.
A managed WordPress hosting option
Managed WordPress hosting is a form of web hosting that is particularly designed for WordPress. When you choose managed hosting, your web host handles all the technical responsibilities for maintaining WordPress, such as security, backups, and upgrades. WordPress may be simpler to use as a result of your lack of concern for technical aspects.
Join a WordPress neighborhood
Finally, we advise signing up for a WordPress community to benefit from the assistance and support of other users. You may interact with other WordPress users in a variety of online communities, forums, and social media groups to gain suggestions and comments. To meet other WordPress users in person, you may also go to conventions and meetings.
Enjoying this article?
We regularly publish helpful content on our blog. Subscribe to get them delivered straight to your inbox.
We won't spam you. You can unsubscribe whenever you want.
Use a simple yet powerful form builder
Web form becomes the most integral part of any website as it is the best way to get input from visitors. But the struggle is real when shopping for an online form builder. A zillion questions pop up in your head, like which will be the best fit for your WordPress site? How can you choose the best form builder and get the desired result?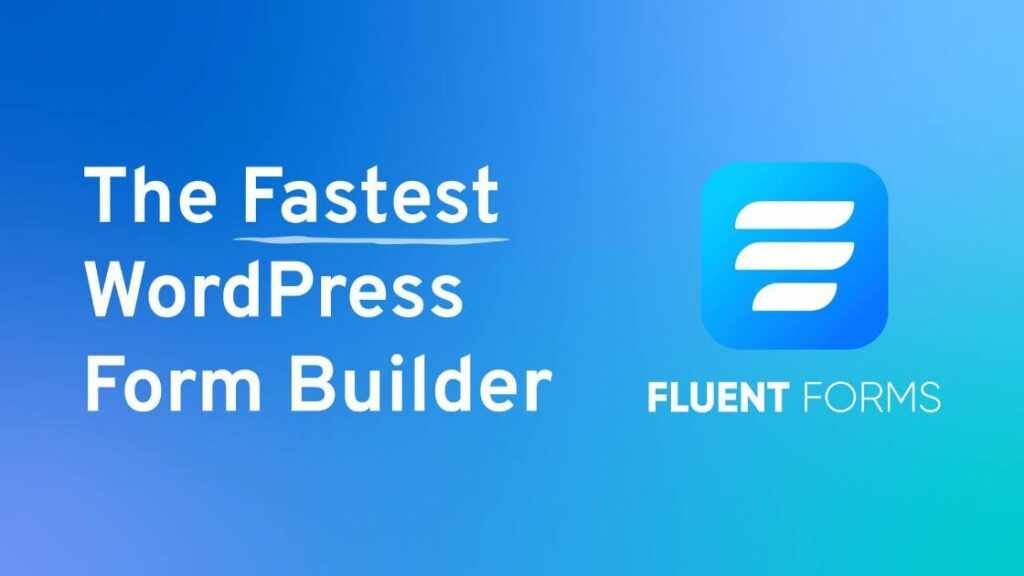 Now as people might get lost using WordPress, the last thing you want is a complicated plugin on your WordPress dashboard. That's why Fluent Forms would be the best choice for you.
The most lightweight, fastest, and packed-with-features with amazing UI/UX form builder in the market. With this drag-and-drop WordPress form plugin, you can make any form you want.
Moreover, you'll get amazing functionalities and third-party integrations that make it a full-fledged marketing tool.
Furthermore, you won't see any diversified form builder that can offer these many features and functionalities. Whether a multi-step form, an interactive conversational form, or just a plain old-fashioned form, you can create any type of form anytime you want without having any coding knowledge.
Wrap up
WordPress can be difficult to use at first and has a learning curve, but we have also shown that with a little bit of work and persistence, it can be a powerful tool for building attractive and useful websites.
Remember, WordPress is like a wild horse. At first, it might seem untamed and hard to handle, but with the right tools and guidance, it can become a trusted companion on your journey. And if you do as we suggested in this article next time you'll surely laugh when you heard someone asks "Why is WordPress so hard to use?"
So take heart, and don't give up on WordPress just yet. Keep learning and growing, and you'll soon discover that the rewards are well worth the effort. Happy trails to you!