16 Best WordPress Marketing Plugins and Tools in 2023
Shaugat Ashraf
. January 30, 2023
. 17 minutes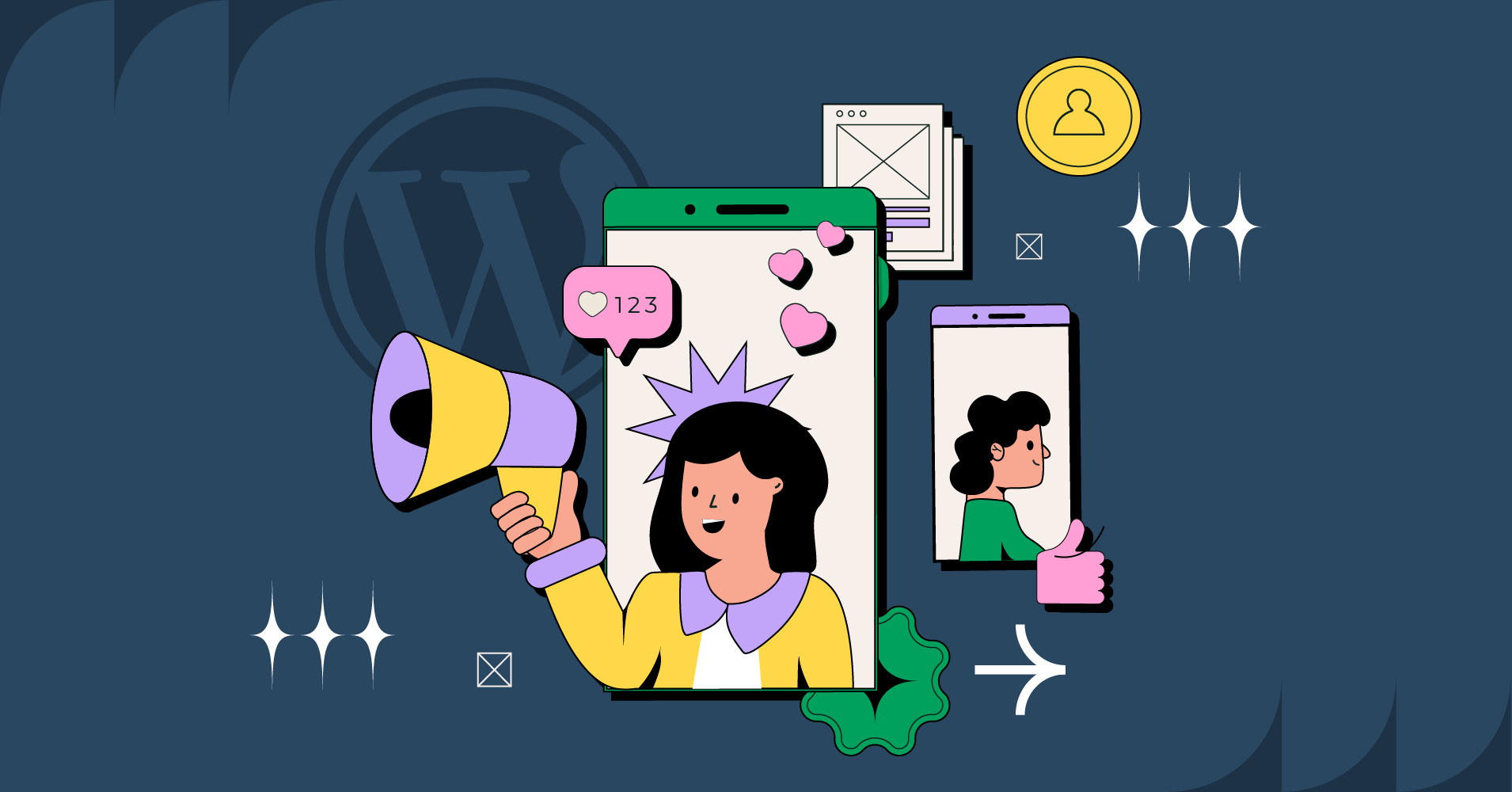 Marketers like you consist of a big chunk of WordPress users. Businesses heavily rely on WordPress as the platform for marketing their product as it provides greater flexibility, ease of use, SEO friendliness and better security.
From optimizing your marketing content for search engines to email marketing and social media management, WordPress marketing plugins and tools help you take your business to the next level. Therefore, as a marketer, it's important to know which WordPress marketing plugins and tools are worth using in 2023 that can help you achieve your goals.
In this article, we have put together a list of the best WordPress marketing plugins and tools in 2023.
Note that the first 13 on this list are marketing plugins, while the last 2 are marketing tools.
Before jumping into the list of the best marketing plugins, let's see why you should have them in the first place.
Fluent Forms is the most beginner-friendly form builder. Download now and start crafting beautiful forms FREE!!!
Why WordPress marketing plugins?
A whopping 64% of all websites on the internet are powered by WordPress, making it the most popular CMS platform out there. WordPress plugins make lives easier for everyone who uses them. The same goes true for marketers. Marketers can take advantage of various WordPress marketing plugins to improve their workflow and apply their marketing strategies in a more efficient manner.
And who doesn't know successful marketing leads to higher revenue? So, it's important that you, as a marketer, use the right tools. Here is the list of the top 16 WordPress marketing plugins.
Fluent Forms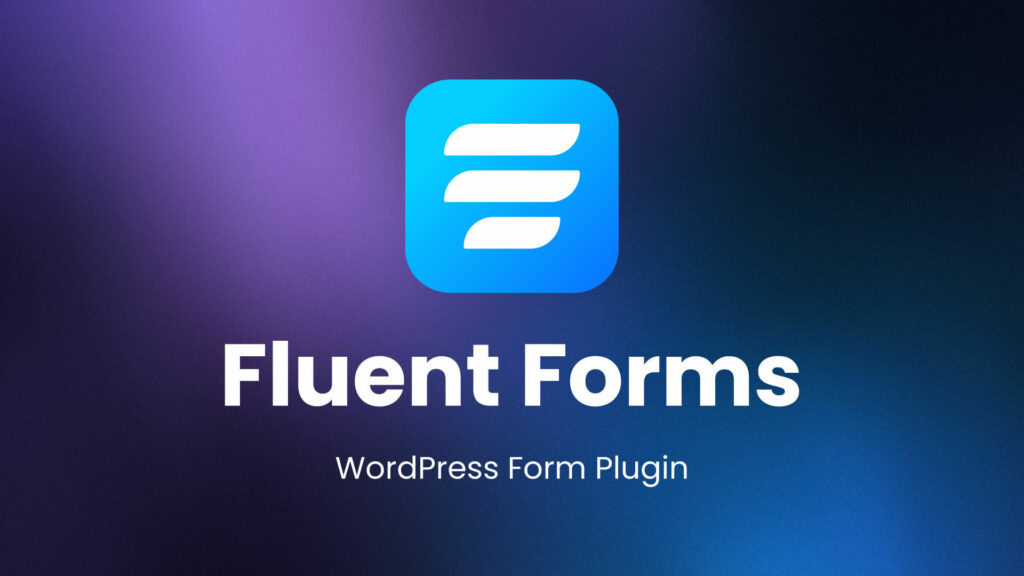 Lead generation is at the core of marketing activities. So let's start the list of the best WordPress marketing plugins with a lead-generation plugin that offers real value for money. Fluent Forms appears to be the smartest and most lightweight form-builder plugin that marketers can use to create beautiful lead-generation forms.
Some features of Fluent Forms that are worth mentioning –
Why Fluent Forms for marketers?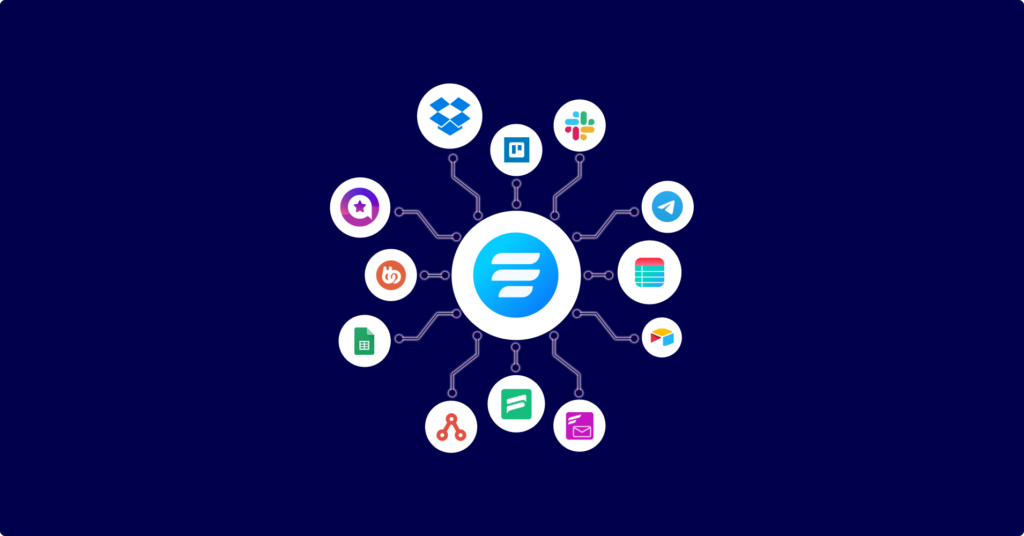 Greater ease of use, tons of features and crazy functionalities – all these make Fluent Forms a WordPress marketing plugin that marketers love to use. It offers an all-in-one solution for marketers in the lead generation process, payment collection and beyond.
FluentCRM
What do you do next with collected leads? You run marketing campaigns and convert leads into your customers. This necessitates the use of an email marketing plugin that can also manage and track your customers' data. One such plugin that is a must-have for marketers in 2023 is FluentCRM.
FluentCRM lets you segment your leads into tags, lists or dynamic properties. You can run email marketing campaigns and automate the process based on predefined criteria. And the best part is you can start using FluentCRM for free.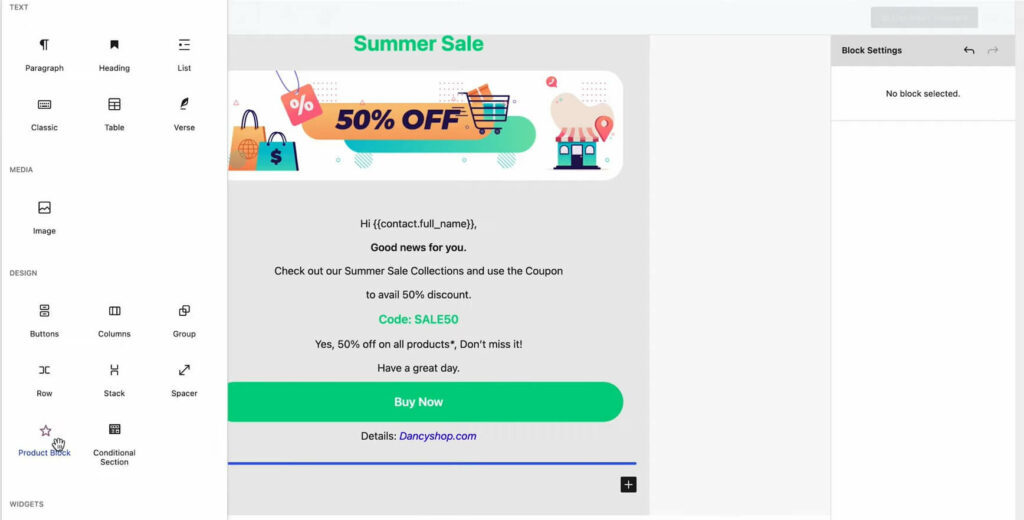 Some key features of FluentCRM are –
Run and manage effective email marketing campaigns
Advanced customer segmentation
Build email templates with a block-based email builder
Get detailed user overview and customer tracking
Sequence email for sending repetitive emails
Integrate with popular plugins like WooCommerce, LearnDash, MemberPress, etc.
Why FluentCRM for marketers?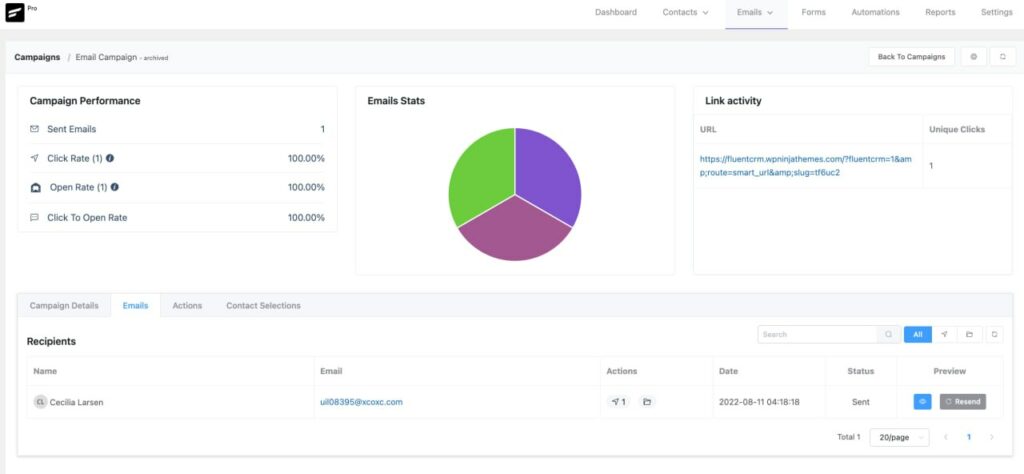 FluentCRM is a valuable WordPress plugin for any marketer looking to improve the efficiency and effectiveness of their marketing efforts. It helps marketers to streamline their marketing efforts by segmenting customers and running effective email campaigns.
WP Social Ninja
Displaying user reviews and posts from social media feeds on your website is a huge part of marketing. Because people tend to purchase products that have received positive reviews from users, this brings us to the next tool on our list – WP Social Ninja.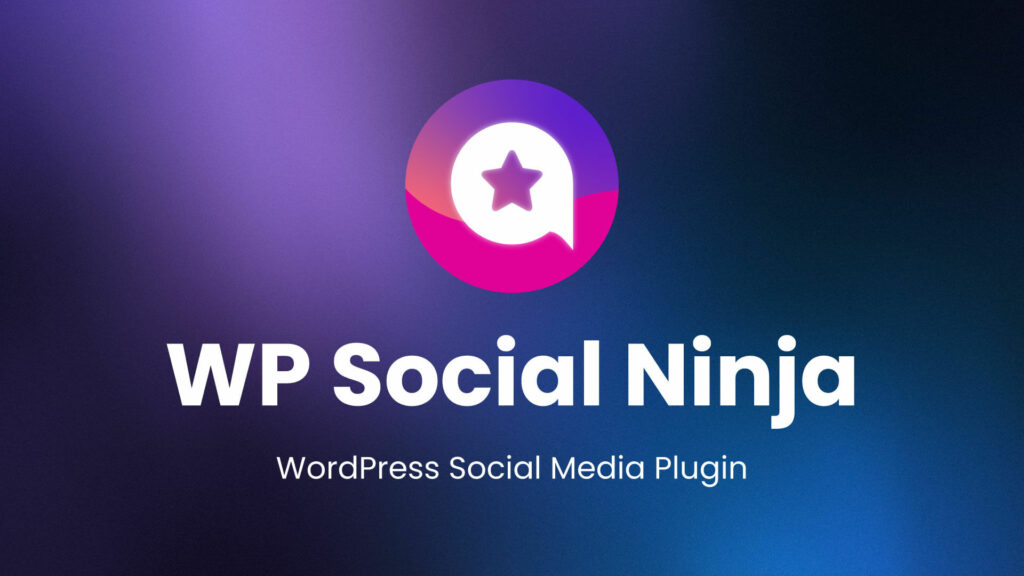 WP Social Ninja is a freemium social media plugin for marketers that offers many breathtaking features and connects 29+ platforms. Bring your best-performing social media platforms to your website with this plugin.
You can show social feeds, reviews, or testimonials anywhere on your site in real-time using this plugin. WP Social Ninja also comes with 14+ social chat widgets that let your customers get in touch with you effortlessly. And all these are fully customizable.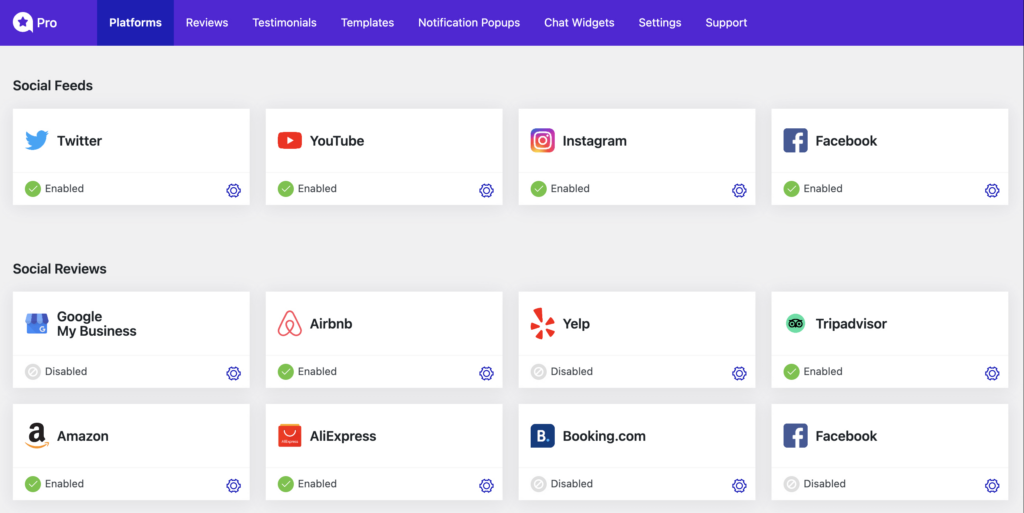 Let's see what WP Social Ninja has to offer –
Integrate easily with different social platforms
Use multiple stunning templates and layouts
Show custom reviews
Advanced filter settings
Show notification popup
Compatible with most WordPress themes.
Why WP Social Ninja for marketers?
WP Social Ninja helps marketers showcase reviews and testimonials to increase the trust of customers. And do I really have to say that increasing customers' trust will lead to higher revenue? You can embed customized YouTube feeds on your website. This is particularly helpful if you create YouTube videos for marketing.
Ultimate Blocks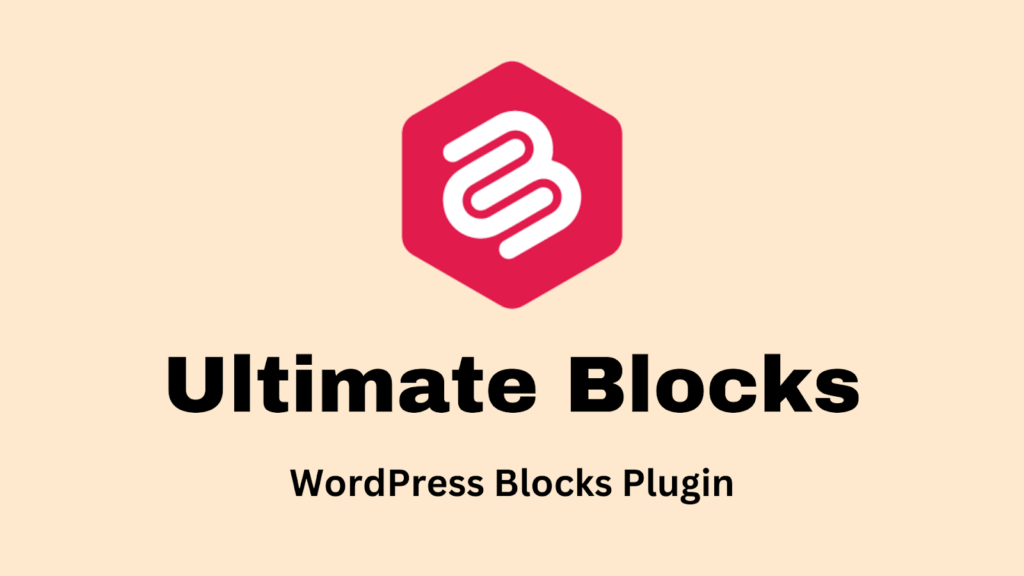 Ultimate Blocks is a great Gutenberg block plugin, providing marketers with a complete set of tools to enhance their content presence online. With a handful of custom blocks and a user-friendly interface, this plugin has become a valuable tool for marketers to curate visually appealing and engaging content.
Ultimate Blocks currently has 22+ custom blocks, and in the coming days, it will add more blocks to the list. Some of the most popular blocks of the plugin are Rating, Review, Call to Action, Button, Image Slider, Social Share, Testimonial, Countdown, Tabbed Content, Content Toggle, and Table of Contents.
Some key features of Ultimate Blocks that are worth mentioning –
Easy to install and use the plugin without investing in the learning curve
The plugin is very lightweight and never slows down your site
Offers robust customizations (color, font, typography, layout, etc.) in each block
Built-in schemas in several blocks can organically improve your content visibility
Blocks like Button and Call to Action can shoot up conversions
Rating, Review, and Testimonial blocks can add credibility to your products
Each block is highly responsive on all devices and screen sizes
Upgrading to the premium version can open up more features for you
Why Ultimate Blocks for Marketers?
Good content sets the main foundation of any ideal marketing campaign. The better the content, the easier it becomes for marketers to promote the products and services on the website. Besides, if the content is well presented on websites, Google can organically reach to many users. Ultimate Blocks is a great plugin that can help you handle all tasks easily. In a word, it is one of the great plugins for content marketing.
Advanced Coupons
Advanced Coupons extends your default WooCommerce coupon features. It lets you run flexible promotions by adding more coupon discount types, store credits, loyalty programs, gift cards, and all the advanced options you wish WooCommerce coupons could already do.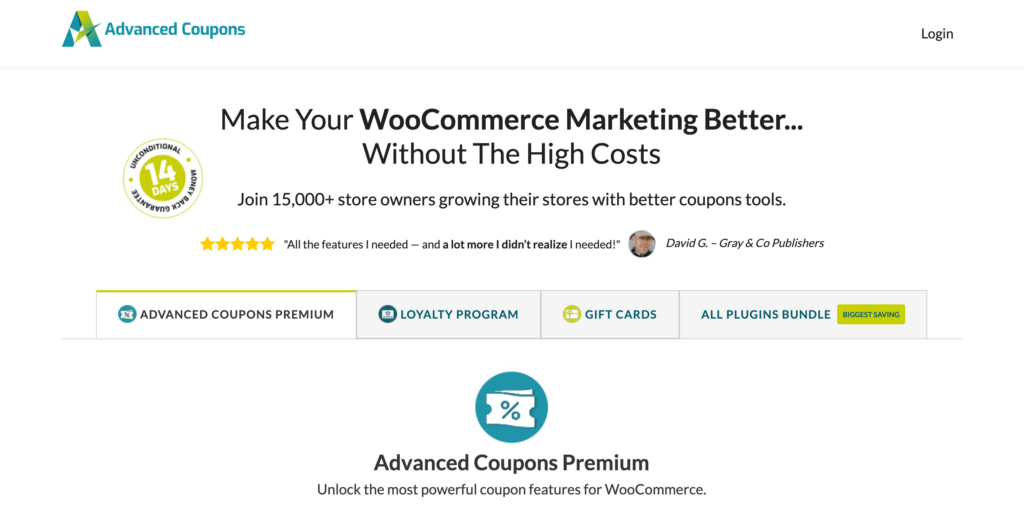 Some key features of Advanced Coupons are –
Create "Buy One Get One" coupon codes
Give a coupon code that automatically adds products to the cart
Reward your customers with loyalty program points
Advanced cart conditions for checkout
Let customers apply coupon codes by visiting a URL
Automatically add a coupon code when cart conditions match
Sell digital gift card products
Create better shipping deals than just free shipping
Additional usage restrictions
Dashboard report for coupons, store credits, gift cards, and more.
Why Advanced Coupons for marketers?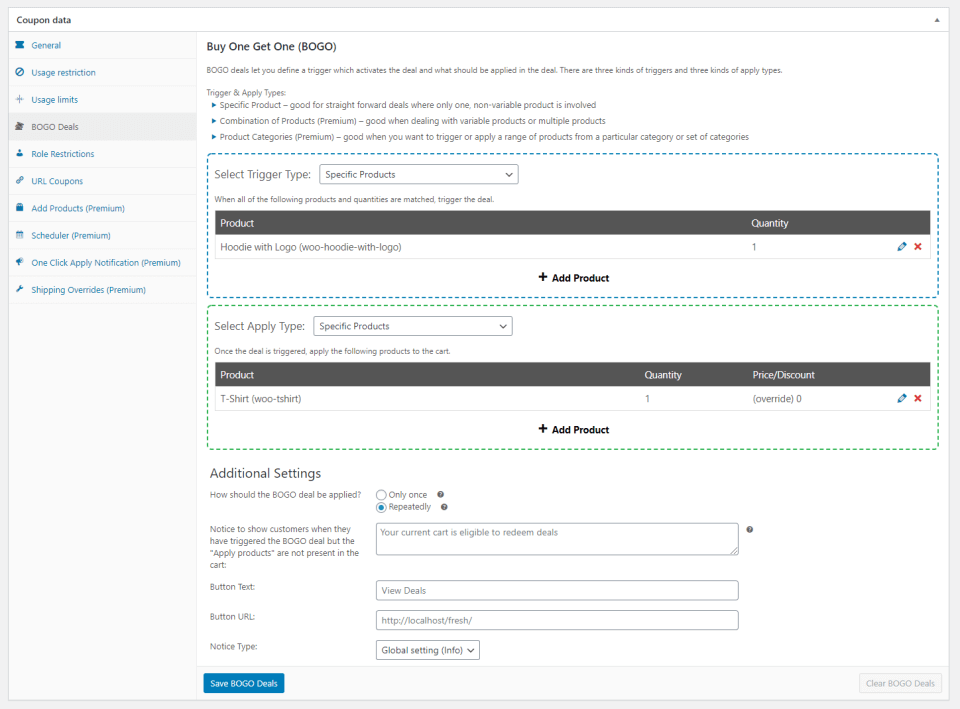 Advanced Coupons is the perfect solution for marketing your store more effectively. Not only does it help your store stand out from the crowd, but it also lets you execute promotional campaigns seamlessly. Thanks to this fantastic plugin, about 15,000+ store owners have already taken their coupon marketing game to a new level!
Rank Math
Marketers spend a big chunk of their time producing content that will rank in the top positions on the Search Engine Results Page (SERP). Hence, the contents need to be optimized for search engines.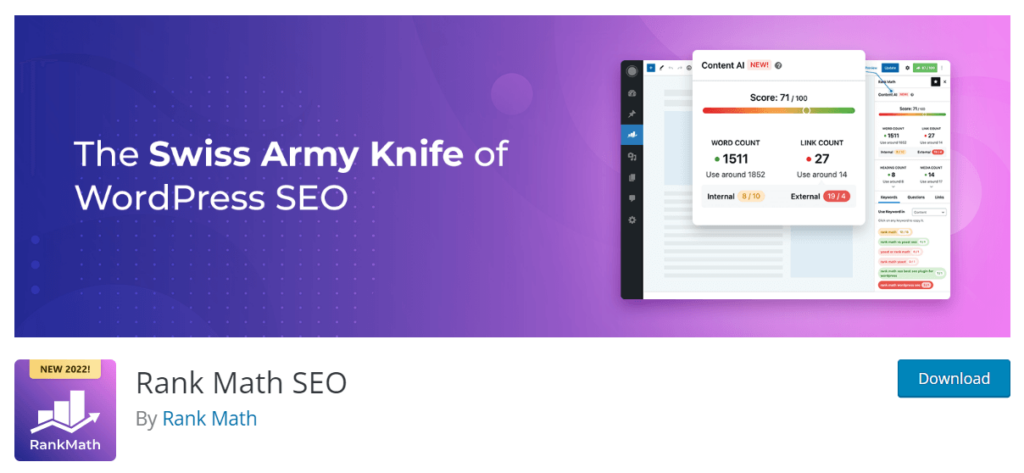 Rank Math is a powerful SEO plugin that helps marketers optimize content for search engines. Using this plugin to improve the SEO of your content is so easy that anyone can master it, irrespective of their expertise level.
Key features of Rank Math include –
Keyword rank tracking
Focus keyword analysis
Visual interface for on-page SEO
Advanced keyword optimization
Link building recommendations
Image SEO
Content AI
Google Analytics 4 integration
Advanced schema generator.
Why Rank Math for marketers?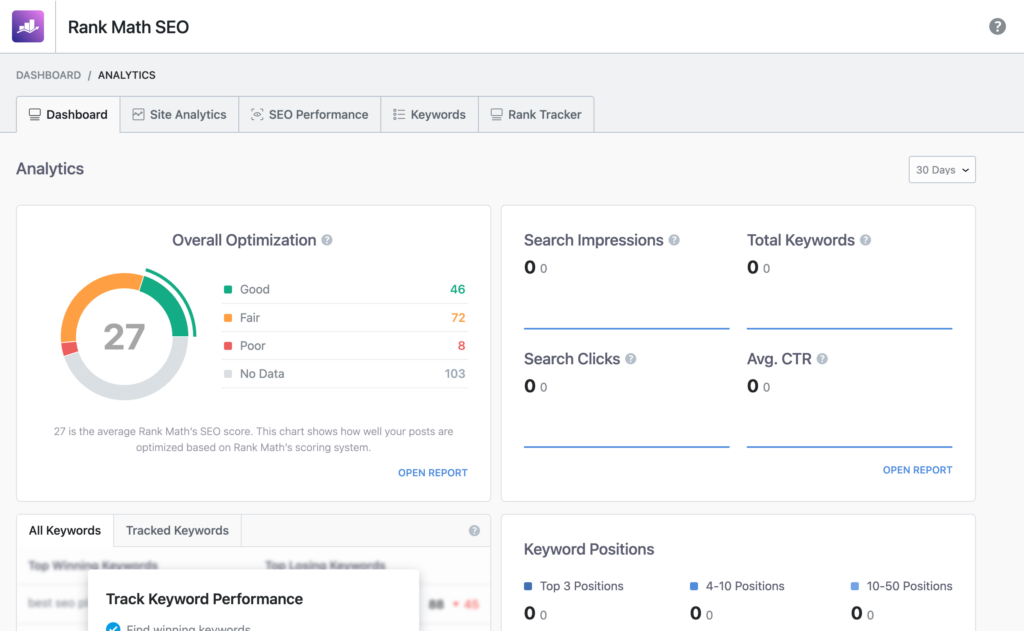 Rank Math offers a range of features that can increase the visibility of marketing content in search engine results pages. Marketers should have this plugin because it shows important SEO parameters beside every post. Anyone can improve the SEO of their content very easily.
Rank Math has an edge over other similar plugins, like Yoast SEO and All-in-One SEO, because it includes advanced features in its free version that other plugins only provide in their paid versions.
Hustle
Showing popups or floating social bars is a great way to generate leads and boost conversions on your website. Hustle is a perfect plugin to serve this purpose. You can set up customized opt-in forms and targeted marketing popups with this plugin.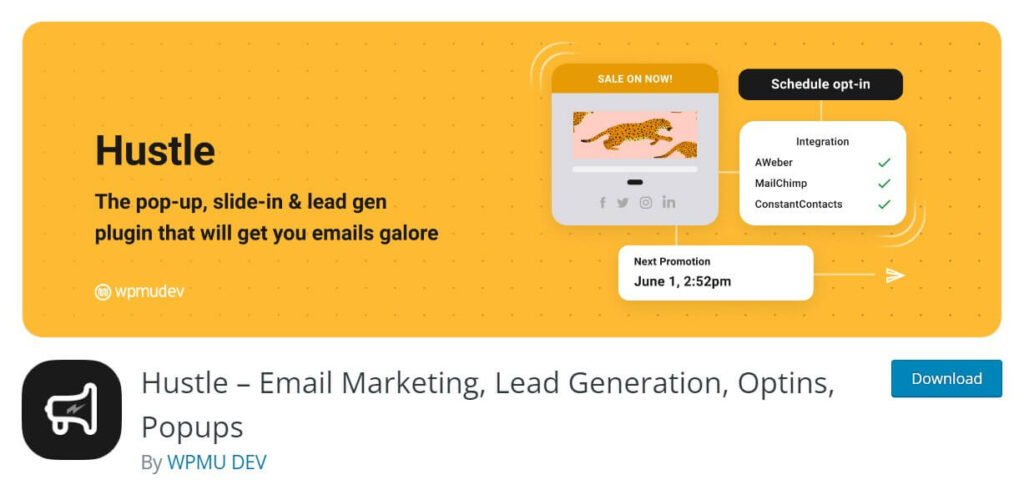 Moreover, Hustle has an advanced behavioural targeting system such as use time, on-click, scroll, location, etc.
Some features of Hustle are –
Create unlimited campaigns
Responsive and fast
Easy drag-and-drop builder
Set smart behaviours, triggers, and conditions
Block spam with reCAPTCHA
GDPR/privacy compliance
Bypass ad blockers
Track conversions, conversion rate, and more
Export submissions.
Why Hustle for marketers?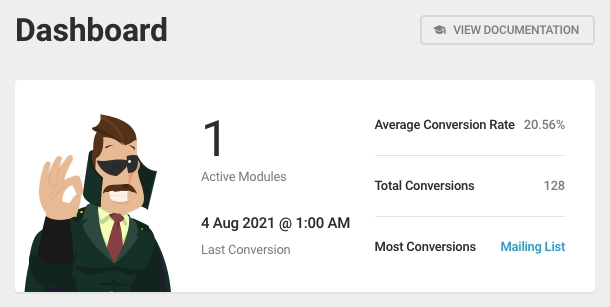 Hustle is a great pick for marketers as it shows attractive popups to your audience. Moreover, you can set up marketing popups that are targeted toward a specific audience.
Independent Analytics
Every website needs analytics to evaluate its performance. You'll certainly want to know how many visitors you're getting, what sites refer them, and what countries they visit from.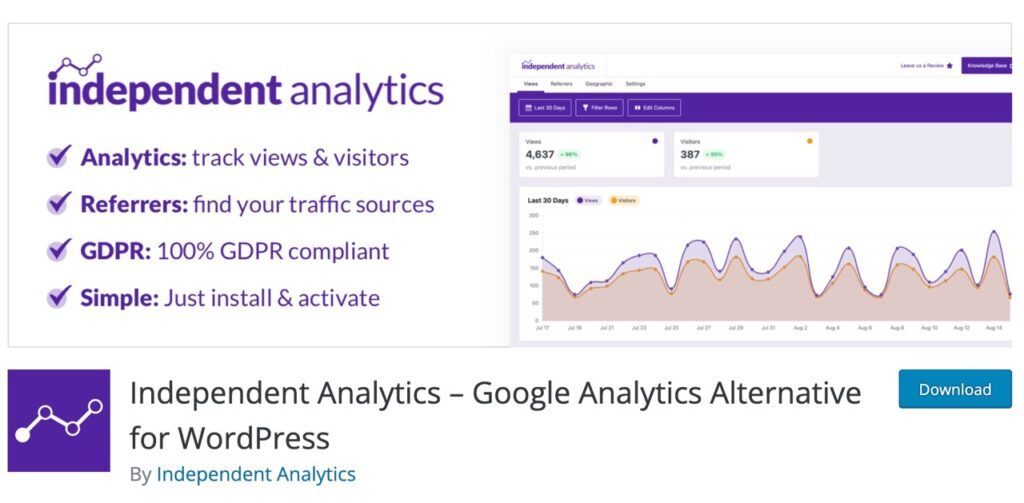 Independent Analytics is an analytics platform built exclusively for WordPress that automatically records visitor data for you. It doesn't require any configuration or tracking code installation.
As a Google Analytics alternative, Independent Analytics is more GDPR friendly because it doesn't use cookies, store personally identifiable information, or communicate with any external servers.
Key features of Independent Analytics include –
Beautiful dashboard inside WordPress
Find your top pages and traffic sources
Virtually zero performance impact
GDPR friendliness
No setup or configuration required
Why should marketers use Independent Analytics?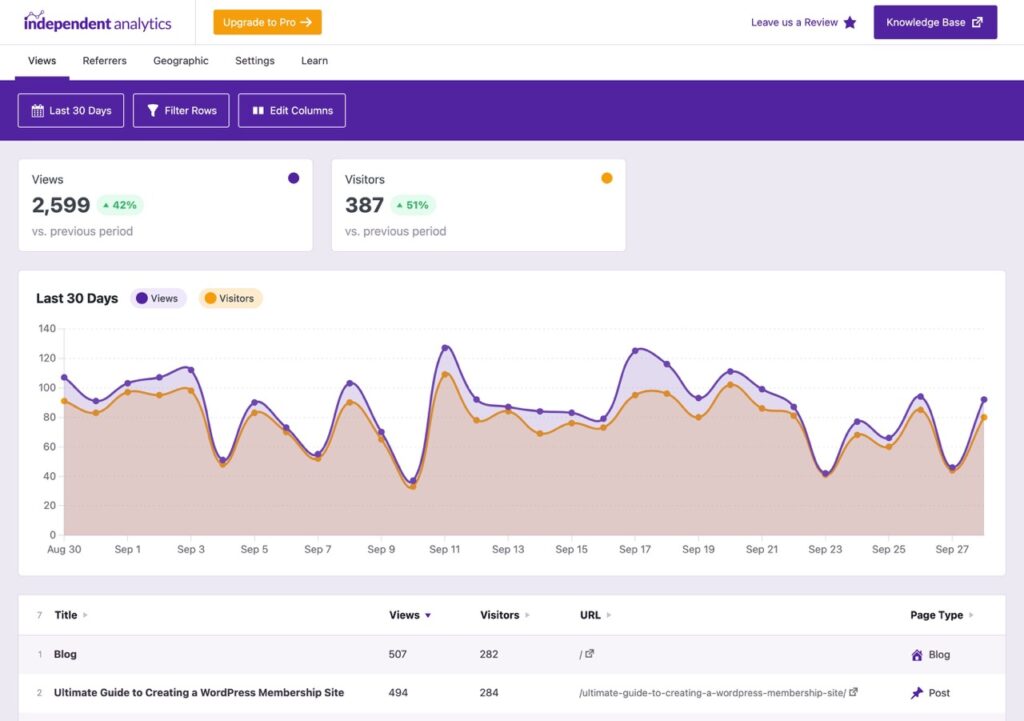 Independent Analytics doesn't require any technical expertise to set up and gives you access to simple analytics reports. Marketers won't have to learn a complex new interface or write any code themselves to find the insights they need for marketing activities.
Google XML Sitemaps
XML sitemaps function as a direct communication channel between the search engines and the website, instantly alerting them to new or updated content and helping to ensure that the content is indexed quickly.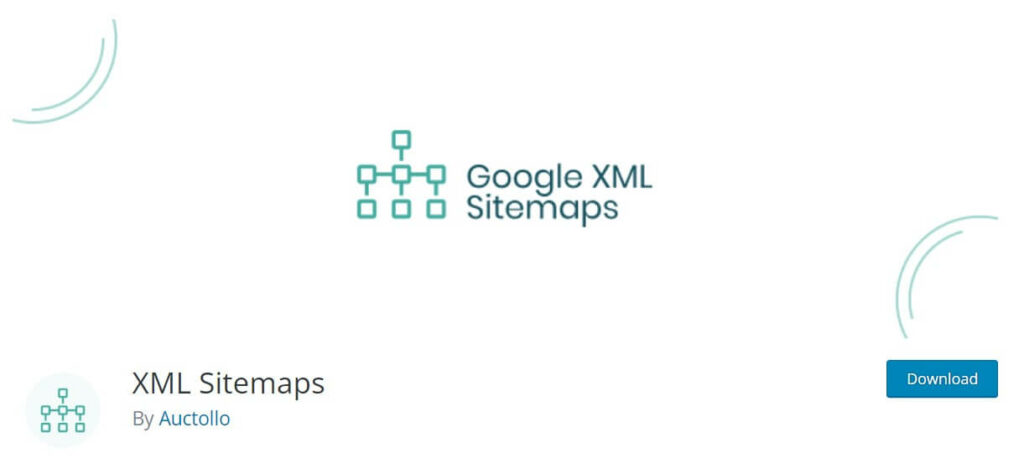 Google XML Sitemaps help to improve SEO by creating XML sitemaps. Search engine crawlers can see your site's whole structure thanks to XML sitemaps.
Why Google XML Sitemaps for marketers?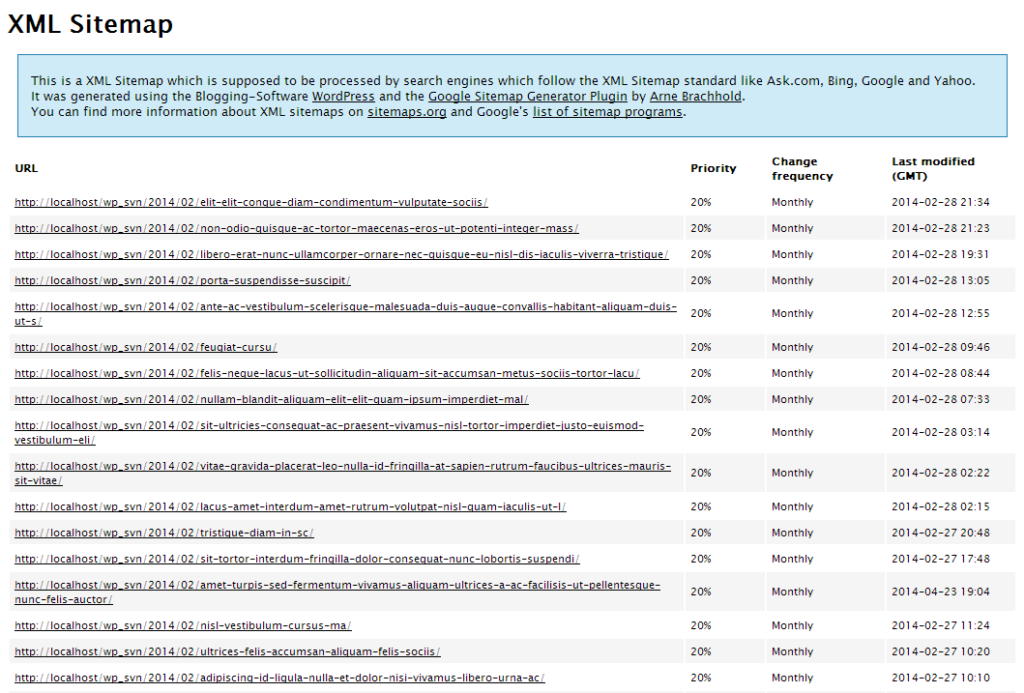 Marketers should use Google XML Sitemaps so that every time new content is posted on the website, this plugin alerts all the major search engines, including Google, Bing, Yahoo, Ask.com, etc. It's easy and simple to use. And on top of everything, Google XML Sitemaps is completely free of cost.
Pretty Links
Marketers are well aware of how important affiliate marketing is in the world of business. It is a popular form of marketing that is beneficial for companies as well as affiliate marketers.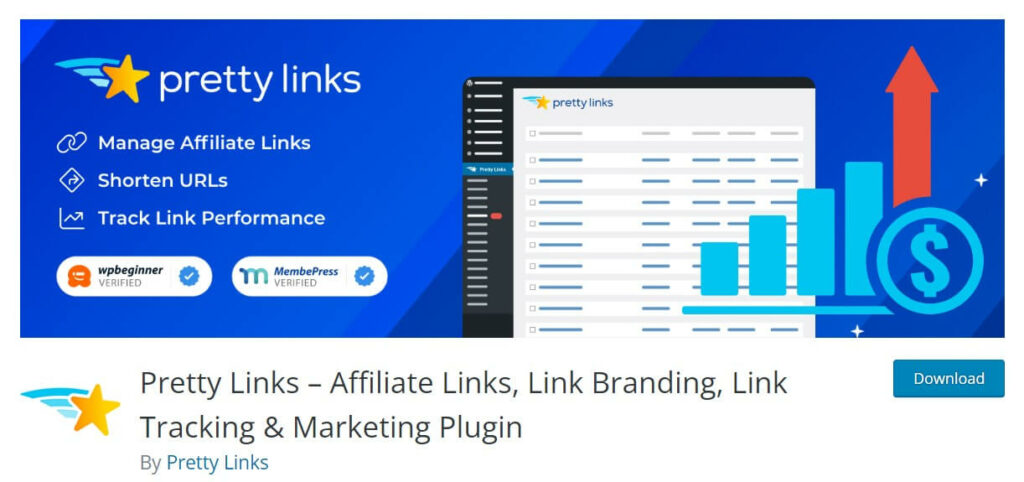 Influencing potential customers to purchase a product using the affiliate link is the main task of an affiliate marketer. Thus, it is essential that the links appear neatly. Pretty Links helps you achieve that. You can shorten long and complicated affiliate links and turn them into pretty, user-friendly links.
Features of Pretty Links include –
Create short and prettier links in minutes
Manage all your links from the WordPress admin interface
Track clicks for your link in real-time
All types of URL redirection
Add relevant links to blog posts automatically
Keyword replacement on new and existing pages and posts.
Why Pretty Links for marketers?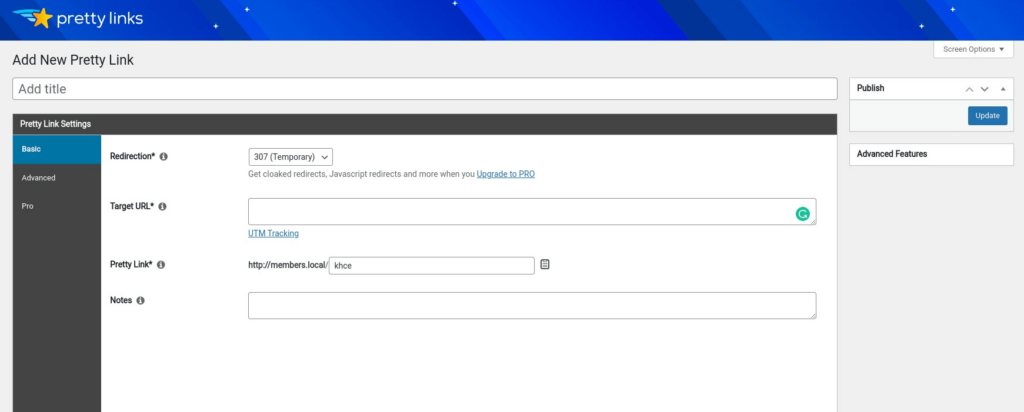 Marketers should use Pretty Links to not only shorten long affiliate links but also place those links intelligently through all their content automatically. You can rely on this plugin to manage your affiliate links easily.
Site Kit by Google
Marketers love to generate insights from data and make data-driven decisions. To do so, they often take advantage of tools like Google Analytics, Google Search Console, AdSense, Google Tag Manager, etc. But what if a marketer gets all the basic data from a single plugin?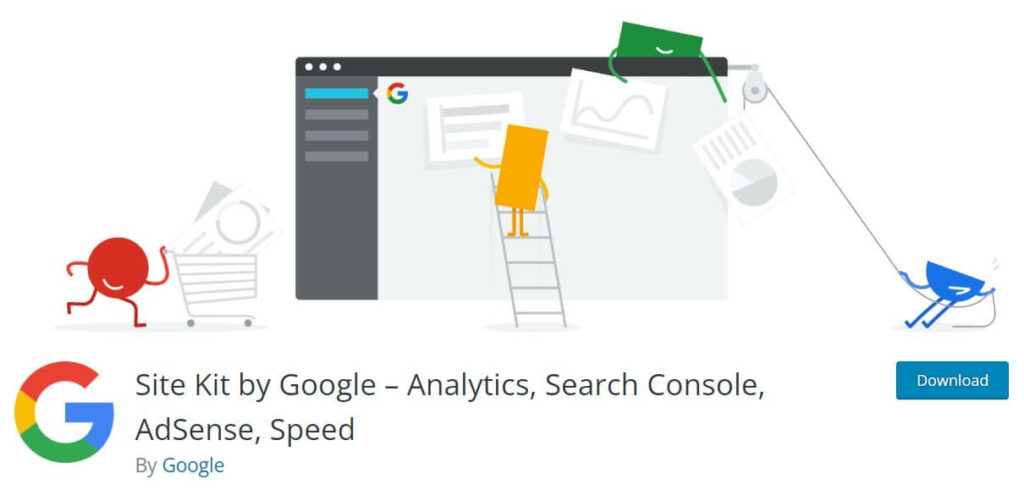 Site Kit by Google just does it for you. It is a plugin that lets you connect Google's marketing tools directly to your WordPress dashboard. Site Kit shows your website's performance right in your WordPress dashboard.
Site Kit offers the following features –
An overall report of traffic segmented into organic, referral, direct, and email
Optimize page speed
Monetize your website using Adsense
Track different marketing tags using Tag Manager
See the number of impressions and clicks received by your website.
Why Site Kit by Google for marketers?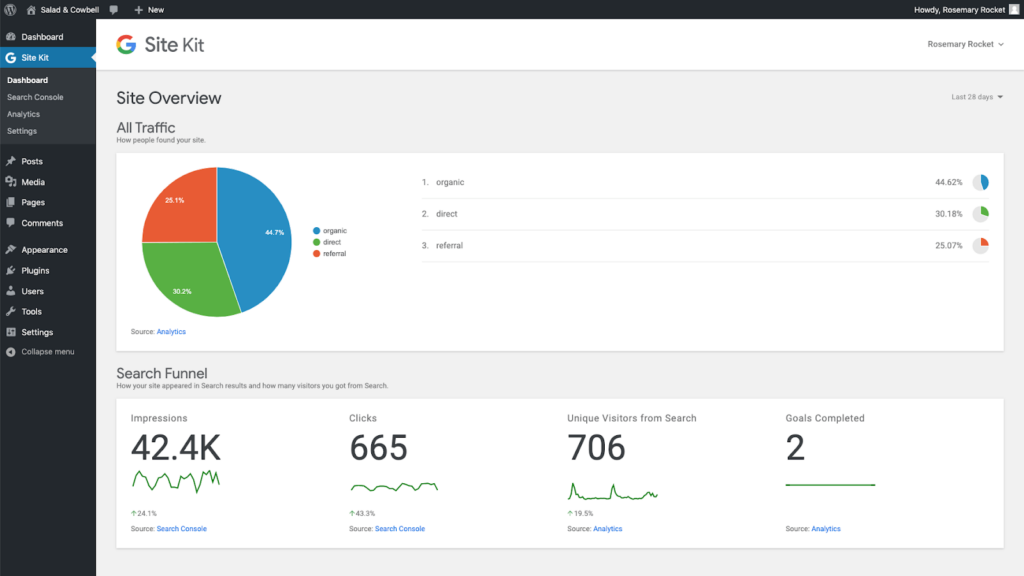 Site Kit by Google helps marketers get an overall report of the site's performance in the WordPress dashboard. In this way, marketers are always aware of their websites.
FluentAuth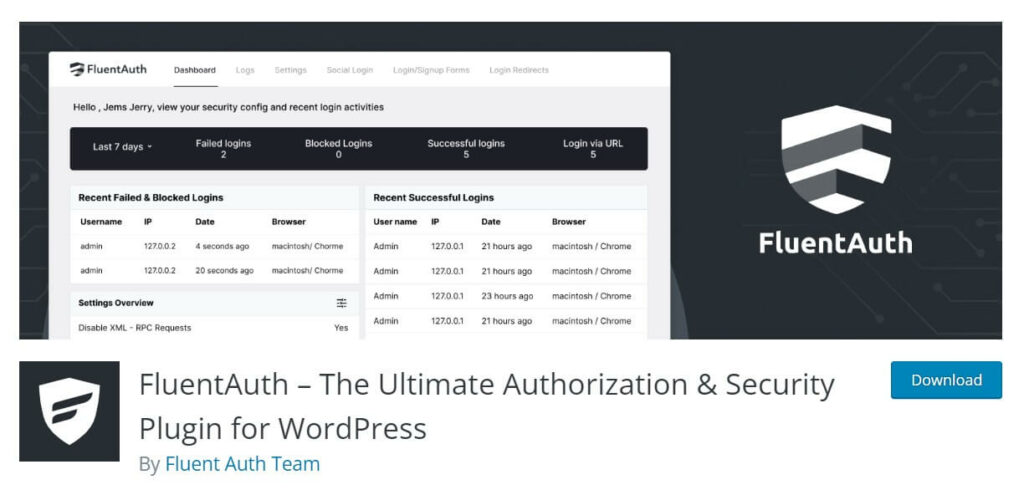 A security breach on your WordPress site can let all your marketing efforts go in vain. That's why a strong security plugin deserves to be on the list of the best WordPress marketing plugins in 2023. FluentAuth is the lightest and blazing-fast security plugin. You can prevent unauthorized logins with the help of this plugin.
Some key features of FluentAuth are –
Two-factor authentication login
Magic login via email
Login/register using social accounts
Limit login attempts
Dynamic login redirects
Detailed audit logs
Core security enhancement
Restrict /wp-admin for low-level user roles.
Why FluentAuth for marketers?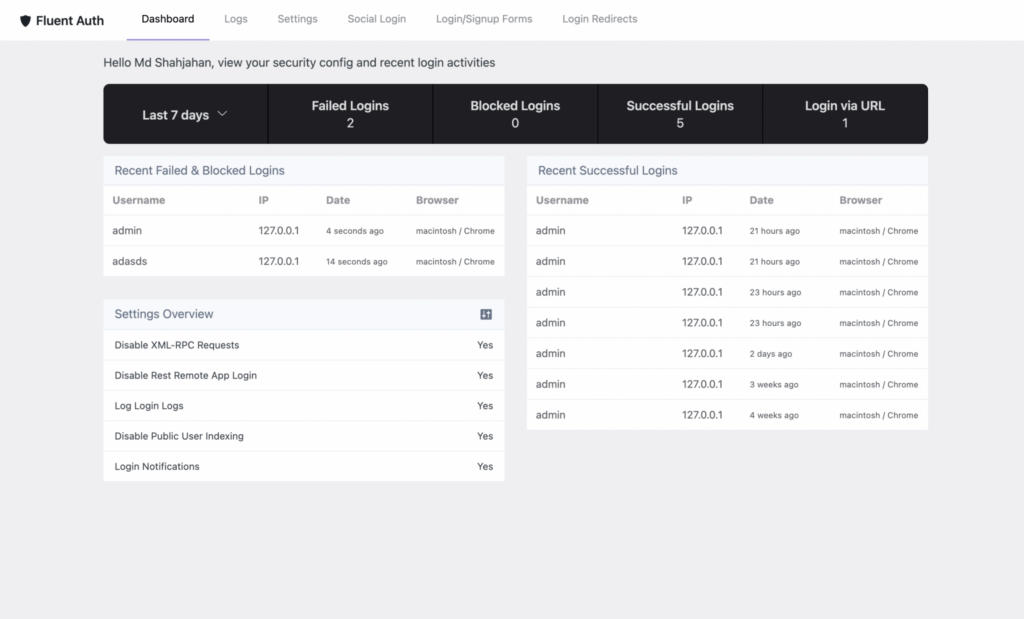 Marketers can use FluentAuth to be aware of any unwanted security threat to the website as such an event can lead to serious damage for the business.
PowerPress Podcasting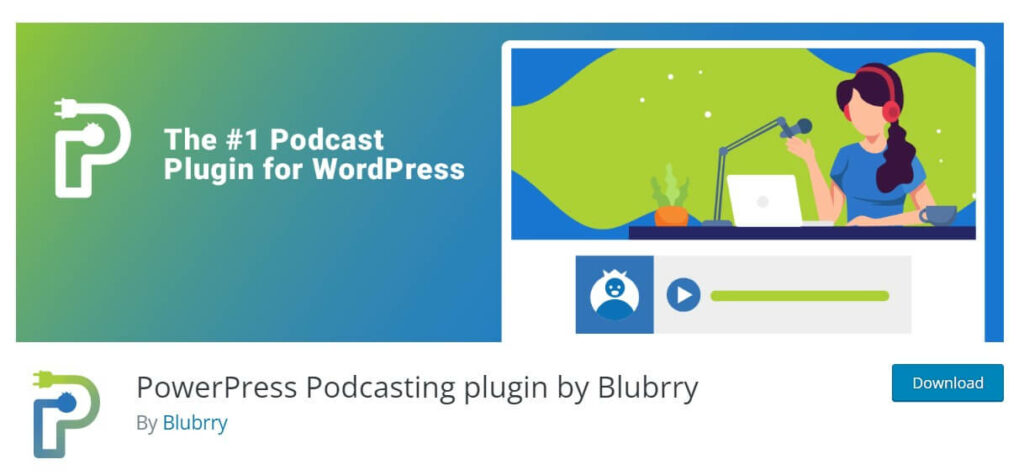 Podcasting is yet another powerful medium of marketing. Publishing podcasts on your WordPress site can give you a huge boost in marketing efforts.
PowerPress is a podcast publishing plugin for WordPress that you can use to publish and manage your podcast directly from your WordPress website. It is compatible with a variety of podcasting platforms, including Apple Podcasts, Google Podcasts, Spotify, and Amazon Music.
Key features of PowerPress Podcasting are –
Integrated audio and video players
Jump to a given time stamp from the episode
Podcast import and migration without losing episodes
Multiple podcasts and feeds on one website
Support many languages and emojis.
Why PowerPress Podcasting for marketers?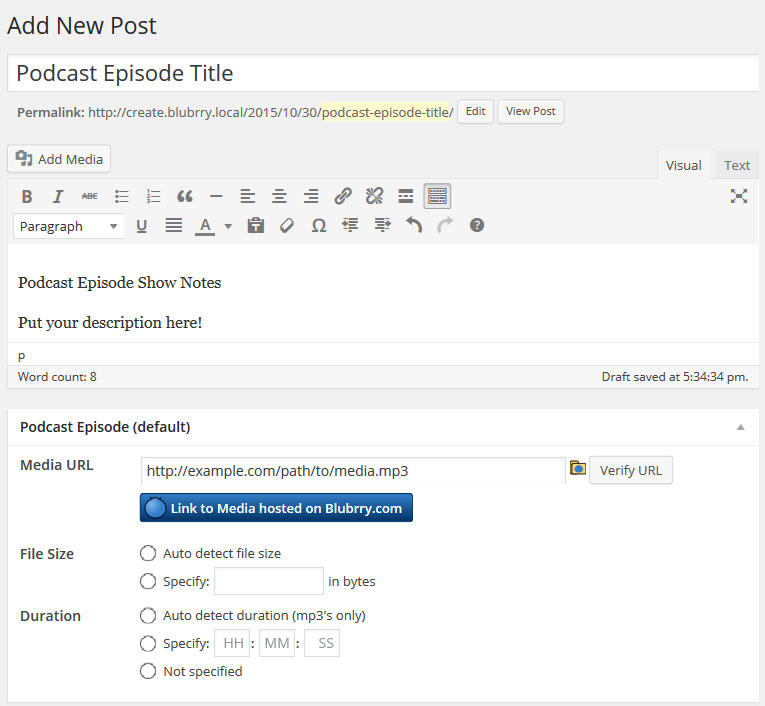 PowerPress Podcasting can be a handy tool for marketers who want to use podcasting as a marketing strategy for publishing and managing podcasts.
AddToAny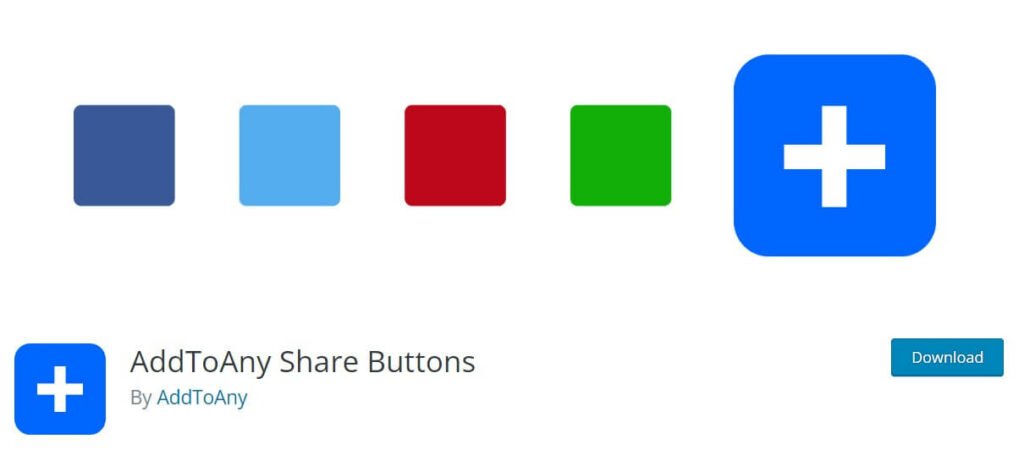 Won't you love to see your content shared across various social media platforms and get more attention from a larger audience? AddToAny helps you in this regard. It is a popular WordPress plugin that allows users to easily share website content on a variety of social media platforms and other services. This plugin is a great choice for anyone looking to increase the visibility of their website on social media.
Some key features of the AddToAny plugin include:
Wide range of supported platforms
Customizable button styles
Floating share buttons
Share counts
Fully responsive.
Why AddToAny for marketers?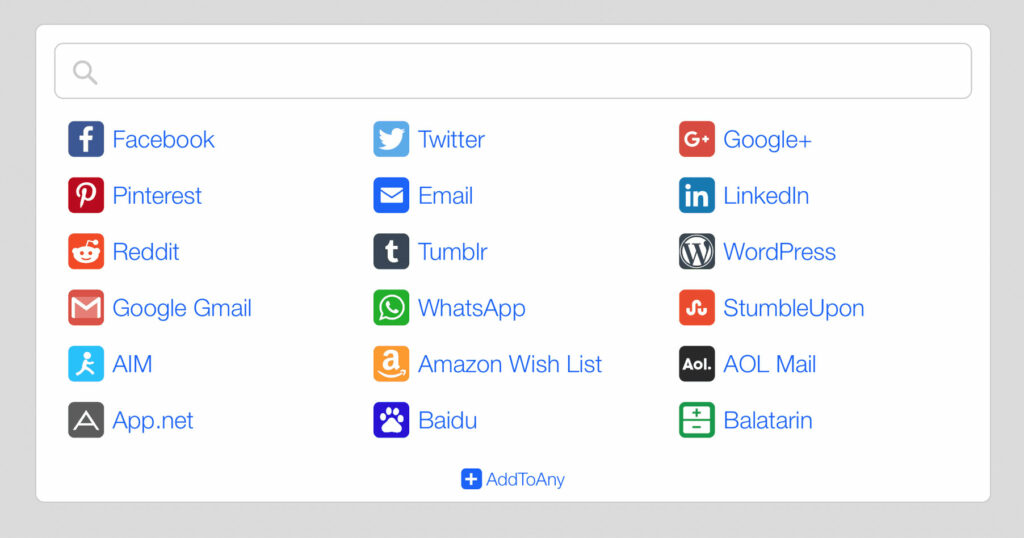 AddToAny lets your users easily share your content on social media platforms which increases your audience by a great margin.
Broken Link Checker
Marketers know how broken links and missing images negatively affect your website. Broken Link Checker helps you monitor and test all internal and external links on your site to find broken links.
You can turn on email notifications or choose to be notified via the plugin dashboard so that you can take necessary action in no time. Whenever a broken link is detected, you can easily fix it right from the plugin dashboard, which saves you a lot of time.
Broken Link Checker offers users the following features –
Monitors external links and internal links in your posts, pages, comments, the blogroll
Detects links that don't work, missing images and redirects
Notifies you either via the dashboard or by email
Search and filter links by URL, anchor text and so on
Links can be edited directly from the plugin's page.
Why Broken Link Checker for marketers?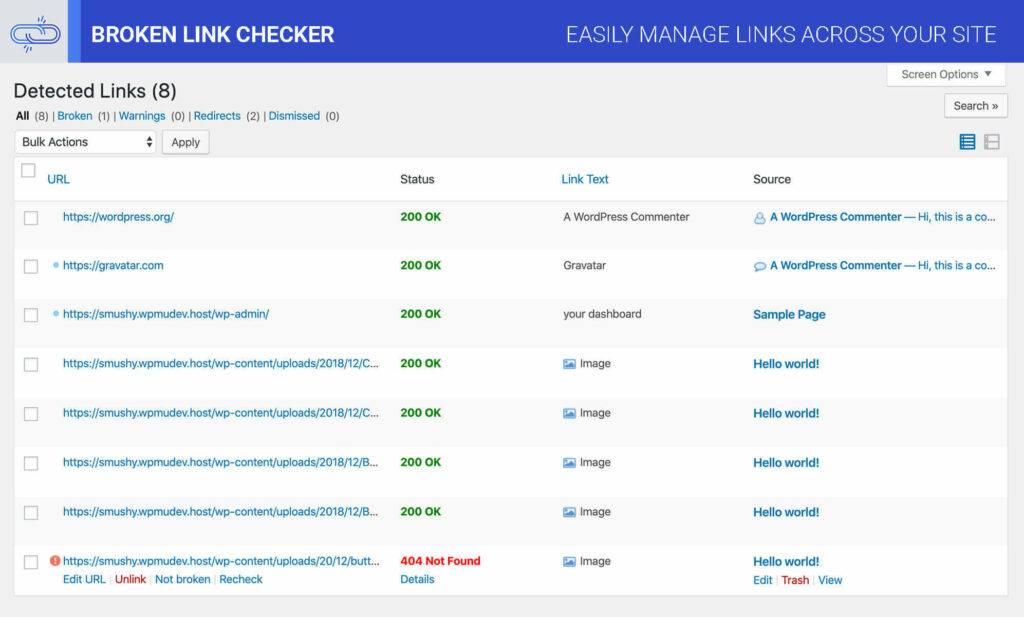 Marketers can use Broken Link Checker to monitor all links on their website to find broken links and fix them. This is necessary for the reputation of that website.
Ahrefs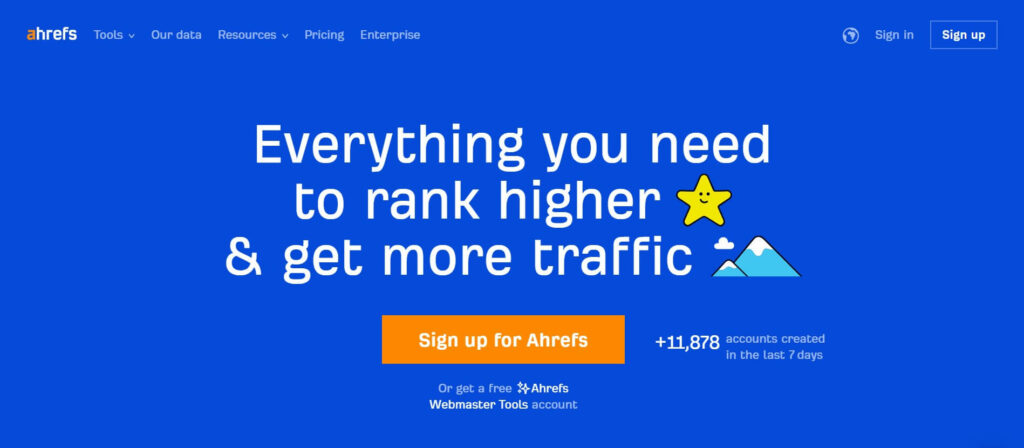 If you are a marketer, it is needless to explain to you how important research is in the area of marketing. Research can help you design marketing strategies and make decisions based on observable data. One great tool for research that is ruling the WordPress industry is Ahrefs. It is a powerful and comprehensive SEO tool that provides a range of features for helping businesses improve their search engine rankings and drive more traffic to their websites.
Some key features of Ahrefs include:
Backlink analysis
Keyword research
Site audit
Rank tracking
Content explorer.
Why Ahrefs for marketers?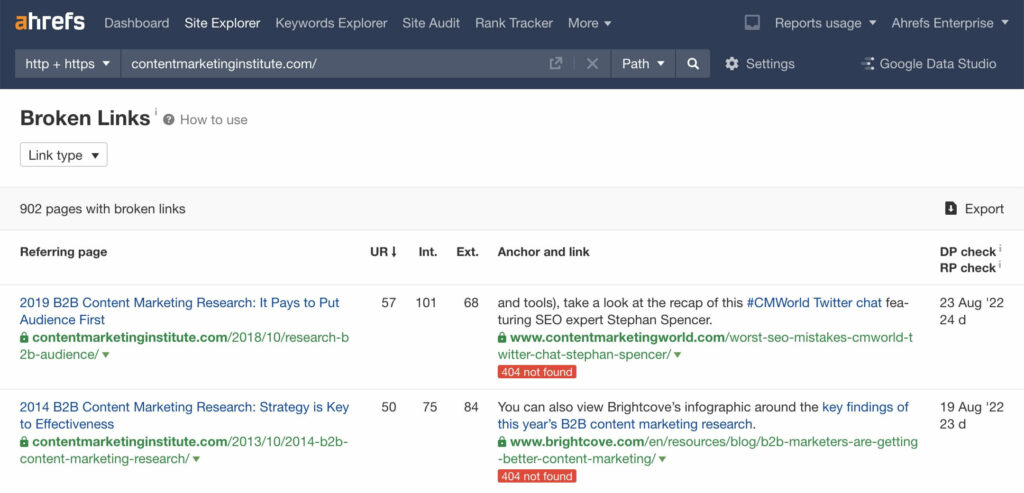 In-depth research is a precondition for a marketing strategy to be successful. This is why Ahrefs is an essential tool for any marketer. Ahrefs helps you do extensive research before executing marketing plans.
BuzzSumo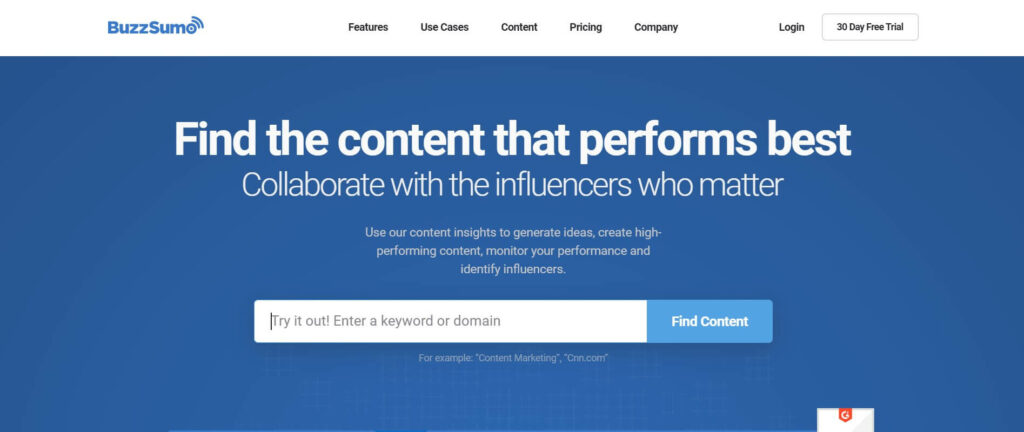 Understanding what types of content are performing well is key to creating impactful content. BuzzSumo can help you do this. It is an essential tool for any content marketer looking to understand what types of content are performing well online and for identifying influencers and tracking competitors.
Some key features of BuzzSumo include:
Search for content by keyword, domain, or author
Social media analysis
Influencer identification
Content alerts
Competitive analysis.
Why BuzzSumo for marketers?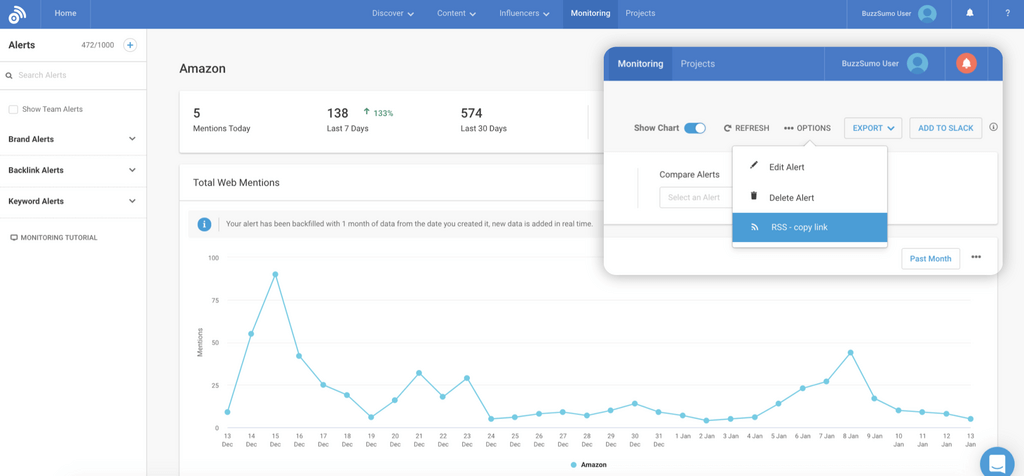 BuzzSumo allows marketers to easily discover and analyze the most shared content on the web. This information can be incredibly valuable for planning marketing content.
Conclusion
The 16 WordPress marketing plugins mentioned in this article are essential to have in marketers' arsenal in 2023 to optimize their business websites and increase their online presence. These plugins offer a range of features that can help marketers effectively reach and engage their target audience.
Let us know in the comment section below which tool(s) you are using and how it is helping you grow your business. For more articles like this, follow our social media channels.
---
Shaugat Ashraf
An Econ major turned into a Digital Marketer by choice. Hello! This is Ashraf and I am here to enlighten you on various WordPress topics and help you make informed decisions.