Top 7 Website Builders for Small Business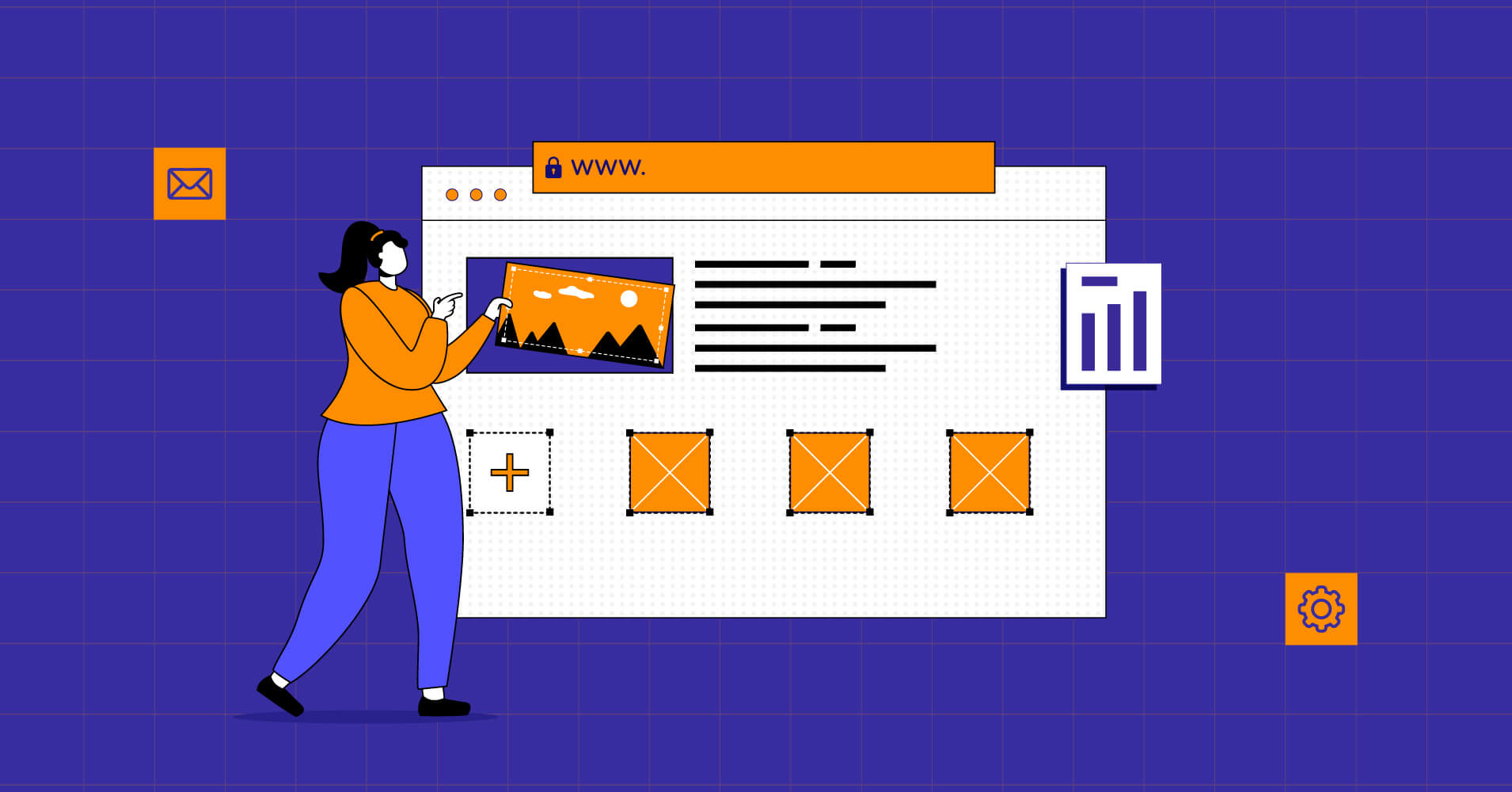 Building a website from scratch isn't hard anymore. Thanks to website builders, you can now build your dream website without any coding knowledge.
Some site builders are meant for specific uses, such as eCommerce stores, portfolios, service businesses, or blogs. The most popular options include themes or templates, all you need to pick the best fit for you.
We've listed the best website builders available in the market. Check out to choose the right suit for you.
Fluent Forms is the most beginner-friendly form builder. Download now and start crafting beautiful forms FREE!!!
What are the criteria to be the best website builder
Before diving into the list, let's discuss the aspects you should consider while choosing a website builder.
Ease-of-use
Most no-coding website builders come with an intuitive drag-and-drop interface, a free account to try, or a generous money-back guarantee. Make sure it's user-friendly for beginners and easy to navigate. The whole point is not to become a web developer but easily create your own website.
Features and functionalities
If all things come according to your plan, but you don't get enough features & functionalities – you don't get the whole package. Customizable drag-and-drop, powerful editing tools, easy no-code designing options, and scope for customizing via codes are essential to building a website easily.
Data portability and ownership
Beginner or not, people often forget about the data ownership and portability option. You must read the policy before purchasing, especially the data ownership. So, you can take all the necessary data whenever you change or want to shift your website.
Pricing
If you want to make a website for yourself or own a small business, you definitely don't want to empty your pocket. Even if you start on a large scale, it won't be wise to spend a big chunk only on building the website. Look out for the offerings such as business email, free SSL, and eCommerce features included or not in the plan. Reasonable prices and the best offers that's what you should look for.
Customer Support
You never know the issues you will face while making your website. That's why a dedicated and friendly customer support option should always be on your priority list. Ensure the website builder has 24/7 customer support available when needed.
Best website builders for small businesses [no-coding]
Let's talk about the top website builders, their pros & cons, and pricing to help you choose the best one.
WordPress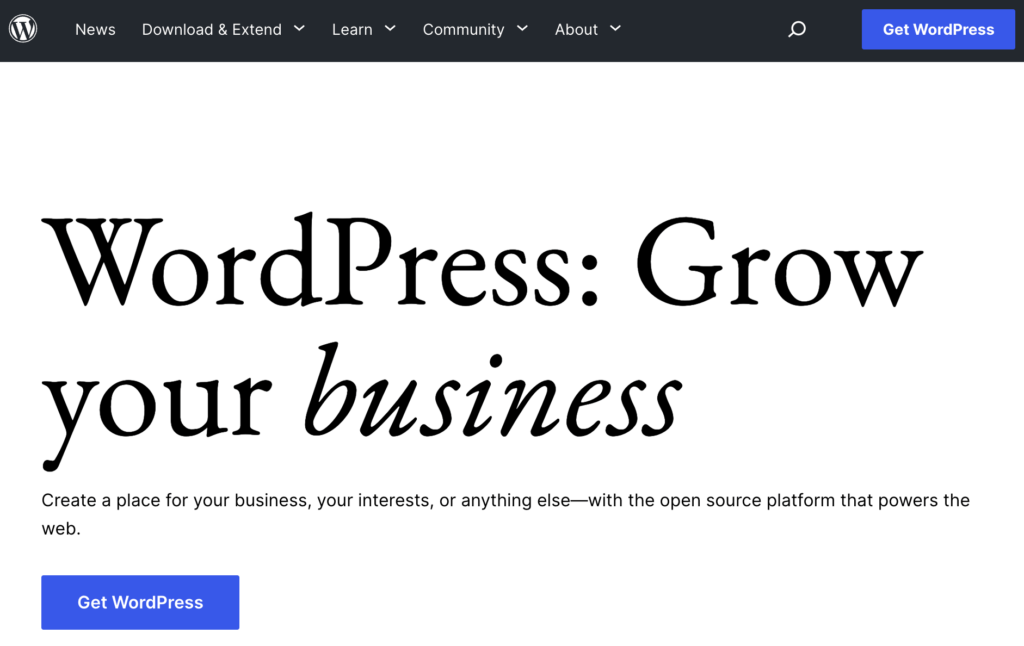 WordPress.org is an open-source, free content management system (CMS) that is popular for its flexibility and diverse functionalities. This powerful website builder tops the list as you can create amazing websites with a little tech know-how, whether it's an only-info or online store.
There are two versions of WordPress available: WordPress.org & WordPress.com. If you choose WordPress.org, you need to secure web hosting separately.
There are tens of thousands of free and premium themes available in the market, and it's very easy to customize them as per your need. Moreover, 60,000 free plugins are available to extend your website's functionalities.
Pros
Free to use
10,000+ free themes available (31,000 including premium)
Fully customizable
60,000+ free plugins
Cons
Slight learning curve
No web hosting included
No security included
No free domain
Price: Totally FREE!
Weebly
Weebly is another popular among small business owners for its flexibility, ease of use, and low cost. With the power of drag-and-drop editor and eCommerce, you can create professional-looking online stores without any coding knowledge.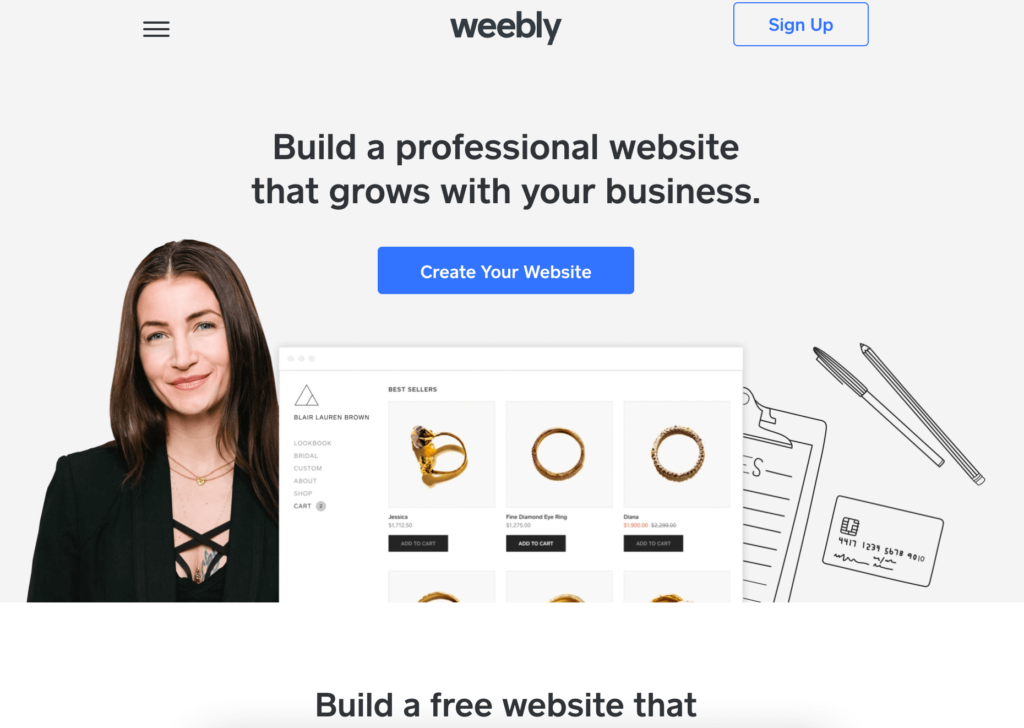 It has hundreds of stylish themes that are mobile responsive and easy to start with. Adding elements and customizing your site is a no-brainer – this is a beginner-friendly website builder for anyone.
Weebly allows you to protect your pages and folders with passwords; for instance, you can password-protect a video tutorial that only the paying member can play.
Pros
Beginner friendly
Affordable plans
eCommerce options available
Unlimited storage & bandwidth
Hundreds of free stylish themes
Cons
Only 300+ apps
Weebly has Square ads unless paying for the Professional plan and above
Limited customization
Limited live chat & phone support
Price: It has a free plan with very limited options that shows ads. Personal plan starts at $6 per month, professional plan costs $12 per month, and performance plan costs $26 per month.
IONOS by 1 & 1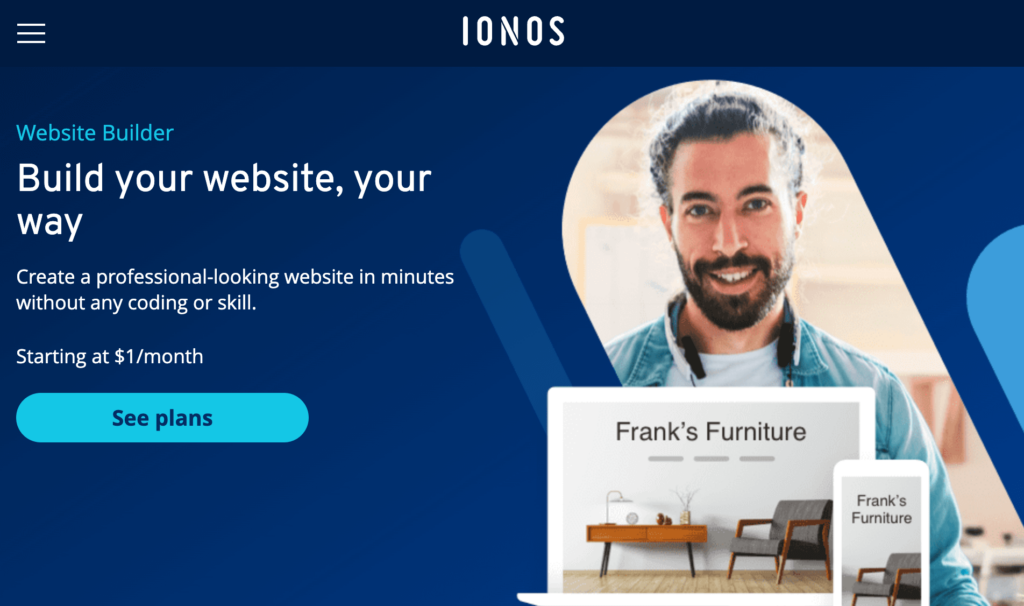 IONOS is known as a web host, but their MyWebsite competes with the most popular website builders. A very intuitive interface with drag-and-drop functionalities makes it easy to use for anyone. You can get a huge discount for the very first year. But the catch is the lowest-priced plan still includes IONOS ads.
The builder has all the basic features you need, it won't win you any award for the design, but it'll surely do the job. Its quickest server response time and superlative mobile site speed with a very low price make it very appealing for small businesses.
Pros
Multiple language translations available
People love its simplicity
24/7 customer support
Personalized content available
Privacy & analytic tools included
Very few monthly fees
Cons
Ads included on the lowest-priced plan (major buzzkill)
Limited and outdated templates
No membership sites available
Price: 1&1 IONOS costs just $1 for the first year on its cheapest plan and goes up to $5 per month after that. There are three plans in total, all of which also give you the option to build an online store for an extra fee.
Wix
Wix is a powerful, all-in-one, no-coding website builder that offers freedom to create, design & manage, and ease of use to make your web presence as you please. Do you know that 2% of all website owners use Wix as their website builder? Although some professional-looking templates and features are available on Wix.com, you must consider some facts before choosing Wix as your primary website builder.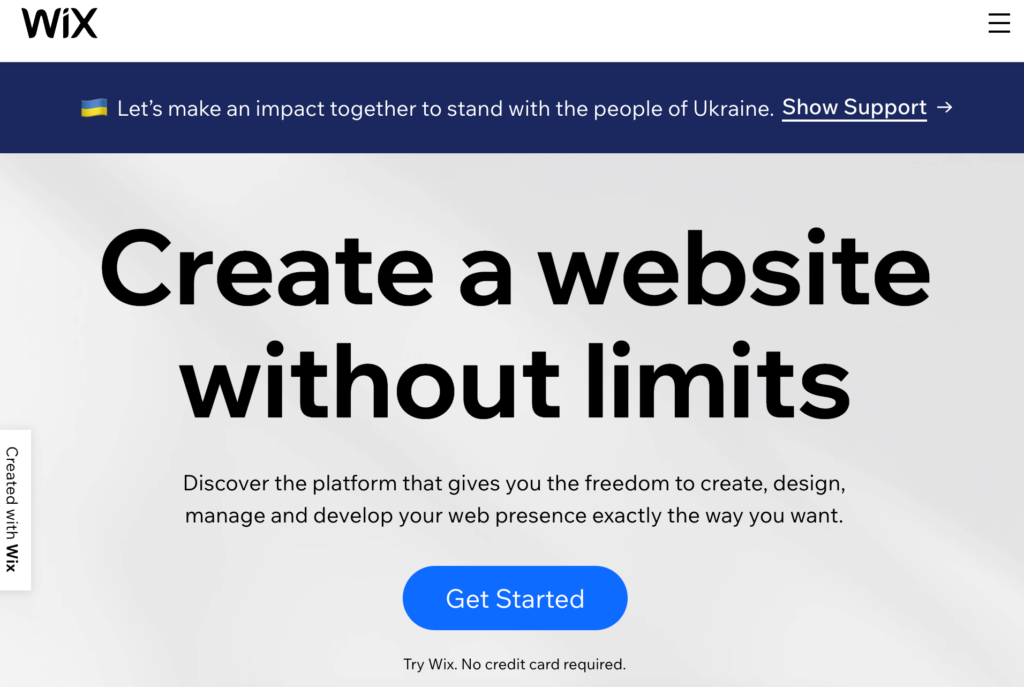 Suppose you're looking for a budget website builder with hundreds of design templates, a full range of in-demand features, built-in SEO, official email, automation, etc. Wix can be helpful for you. But you've to keep in mind they always come with limitations, and getting all things in one place is like a jack of all trades master of none.
Pros
Easy-to-use drag-and-drop interface
Built-in SEO
200+ App integrations available
Cons
Visitor analytics are not available on free or Combo plans
Limited storage on all plans
You can't change templates once your site is live
Price: They have 4 different plans where combo starts at $16, unlimited at $22, pro at $27, and VIP at $45. All have different limitations on storage, video hours, and extensions.
Squarespace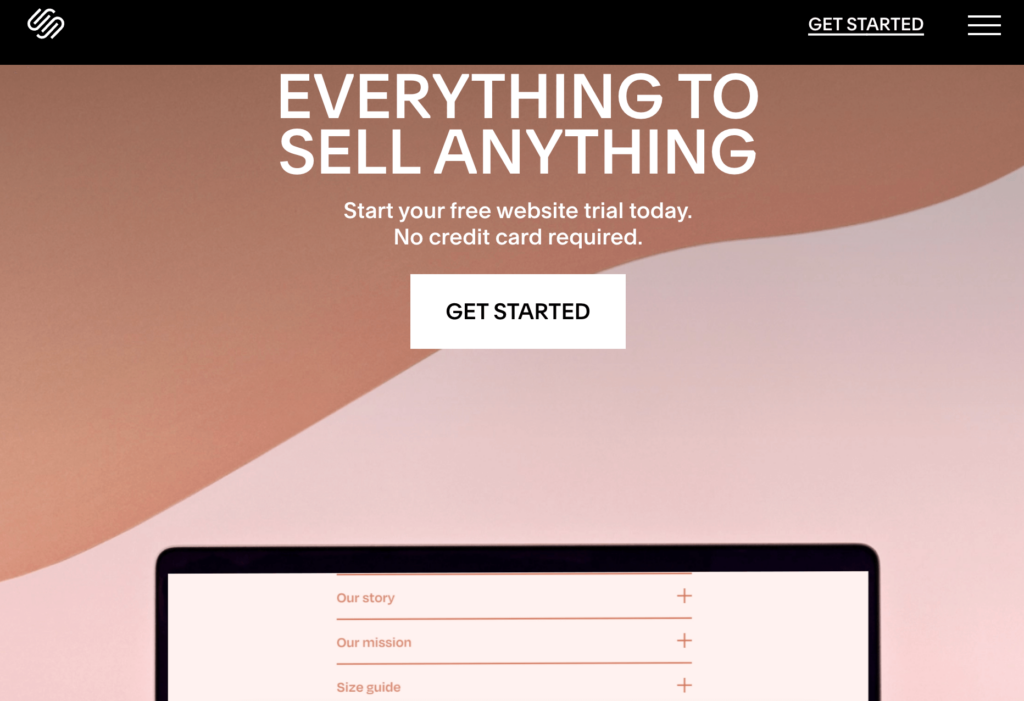 Squarespace takes a simplistic approach with its website builder. No extra stuff to confuse the user – easy and simple dashboard to navigate. It is known for its amazing templates, the builder literally won awards for the designs.
If you are a creative one or new in the website building game, this can be a good option for you. It's a good choice for an online store, portfolio, membership, blog, and small business site.
You don't need to worry about mobile responsiveness and Accelerated Mobile Pages (AMP) to load your site fast and look good on different devices. This no-coder, drag-and-drop builder could be the best fit for your business.
Before making the purchase, you need to give it a thought cause it too has setbacks.
Pros
Stunning, modern designs
User-friendly editor
AMP formatting available
Limited availability labels for e-commerce
A good amount of apps for added functionality
Cons
Limited customer support
Lacks design & customization freedom
More expensive than most website builders
Shopify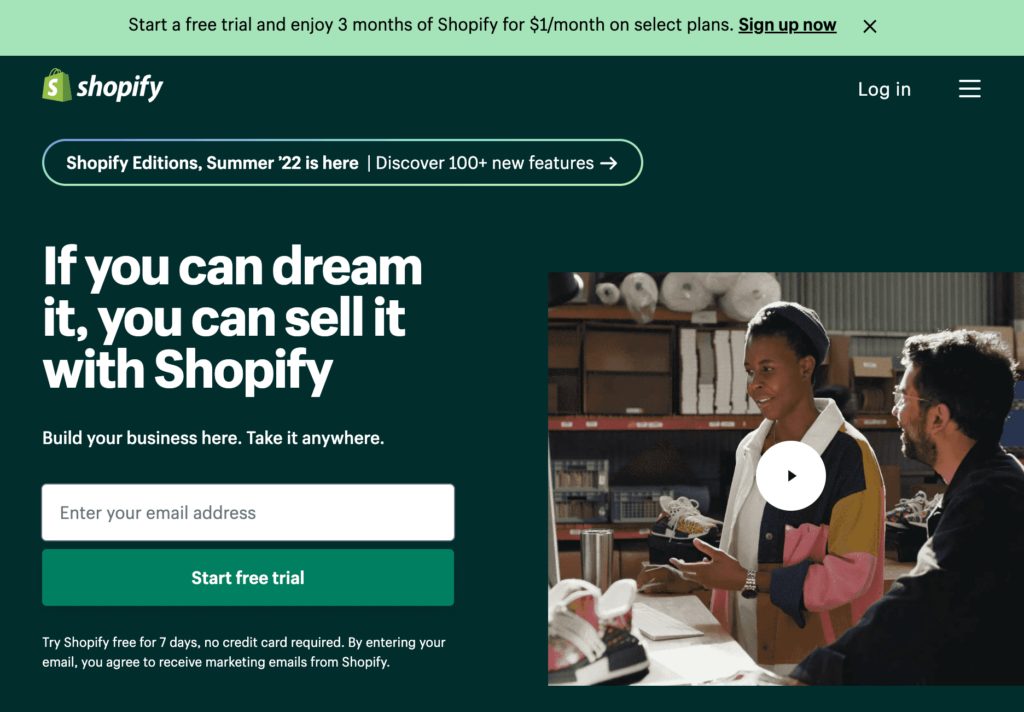 Shopify is another popular eCommerce website builder specifically designed for online stores and eCommerce. It allows you to build and customize your online store and sell in multiple places, including pop-up shops, web, mobile, social channels, etc., without hassle. Shopify is powering millions of online stores across 175 countries, and 4.4% of all websites on the internet are using it as their eCommerce website.
Though there are only nine free e-commerce templates, if you don't mind paying, dozens of premium templates are available, but they cost about $100 on average.
The editor isn't a true drag-and-drop editor, which may add to the learning curve a bit. It's more point-and-click navigation, but it's easy enough to figure out and use after you spend some time with the tools.
Pros
Dropshipping options available
Only 9 free online store templates
Pay lower transaction fees with higher-tier plans
24/7 customer support
Cons
Most templates are premium and cost extra
No automatic image optimization
Expensive plans
Pricing: Shopify's basic plan starts at $19/month to advanced plan at $299/month.
Zyro
Zyro is a low-cost website builder with an intuitive drag-and-drop editor that is packed with different features and functionalities. You'll get more than 150+ templates to choose from and customize them as needed.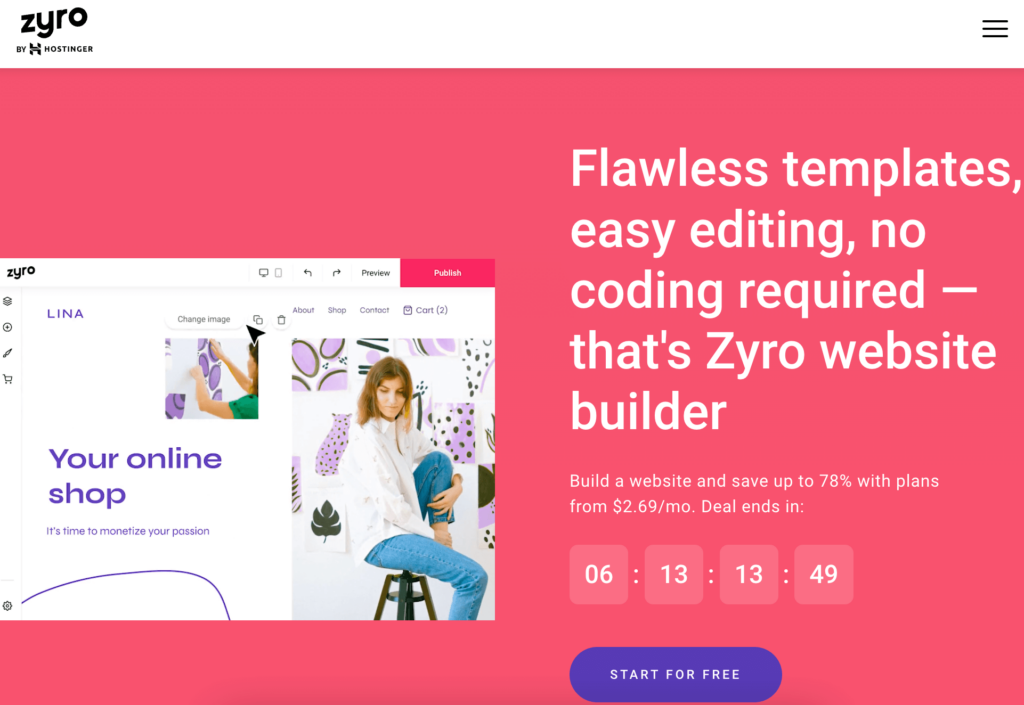 For small businesses, the Zyro website builder is an excellent choice for anyone looking for a simple, intuitive website builder that promises excellent uptime and 24/7 support.
Pros
One of the cheapest website builder
Includes basic SEO tools
Unlimited storage and bandwidth
AI-powered website creator
Import website tool
100+ free templates
Cons
No free domain
The long-term contract required to get a low price
Renewal cost is extremely high
Pricing: Zyro comes with two pricing options. One is for $2.69 with some appealing features, but the more professional one (business plan) comes at $3.59 per month.
Final thoughts
After considering everything, we think WordPress is the best website builder. You can choose from two versions of WordPress: WordPress.com & WordPress.org. The first one comes with its own hosting; the latter is free, and you can choose the hosting platform yourself.
If you don't want to make your website from scratch, there are thousands of high-quality pre-made WordPress templates you can use for your website's layout and design. For beginners or experts, WordPress reduces the boring work and allows utilizing free resources.
You'll get full authority over your online presence – you can build and customize from an eCommerce store to a personal blog, from membership site to portfolio, from affiliate website to corporate business site.
The best thing about WordPress is it's limitless; you can extend your website functionalities with plugins and themes. Can you imagine more than 60,000 free plugins available for you to try on? Plugins are nothing but software for WordPress that lets you add additional functionality to your websites, such as contact forms, tables, social media reviews, CRM, live chat, shopping carts, payment methods, Google Analytics, etc.
It allows you to create multilingual websites that can be translated into over 75+ languages.
Moreover, WordPress comes with some amazing SEO tools that search engines love that help you to outrank your competitors.
The WordPress community is huge. If you face any issues running your website or unfortunately come across WordPress bugs, there're available resources to fix your problem.
For all the reasons above, WordPress is the number one website builder and content management system for business owners, entrepreneurs, web developers, and individuals. If you're planning to start a business, you need to know about some online business tools that can help you on the road. Furthermore, if you're interested, check out the guideline for how to start an online business.