10 Things to Look For in a Contact Form Builder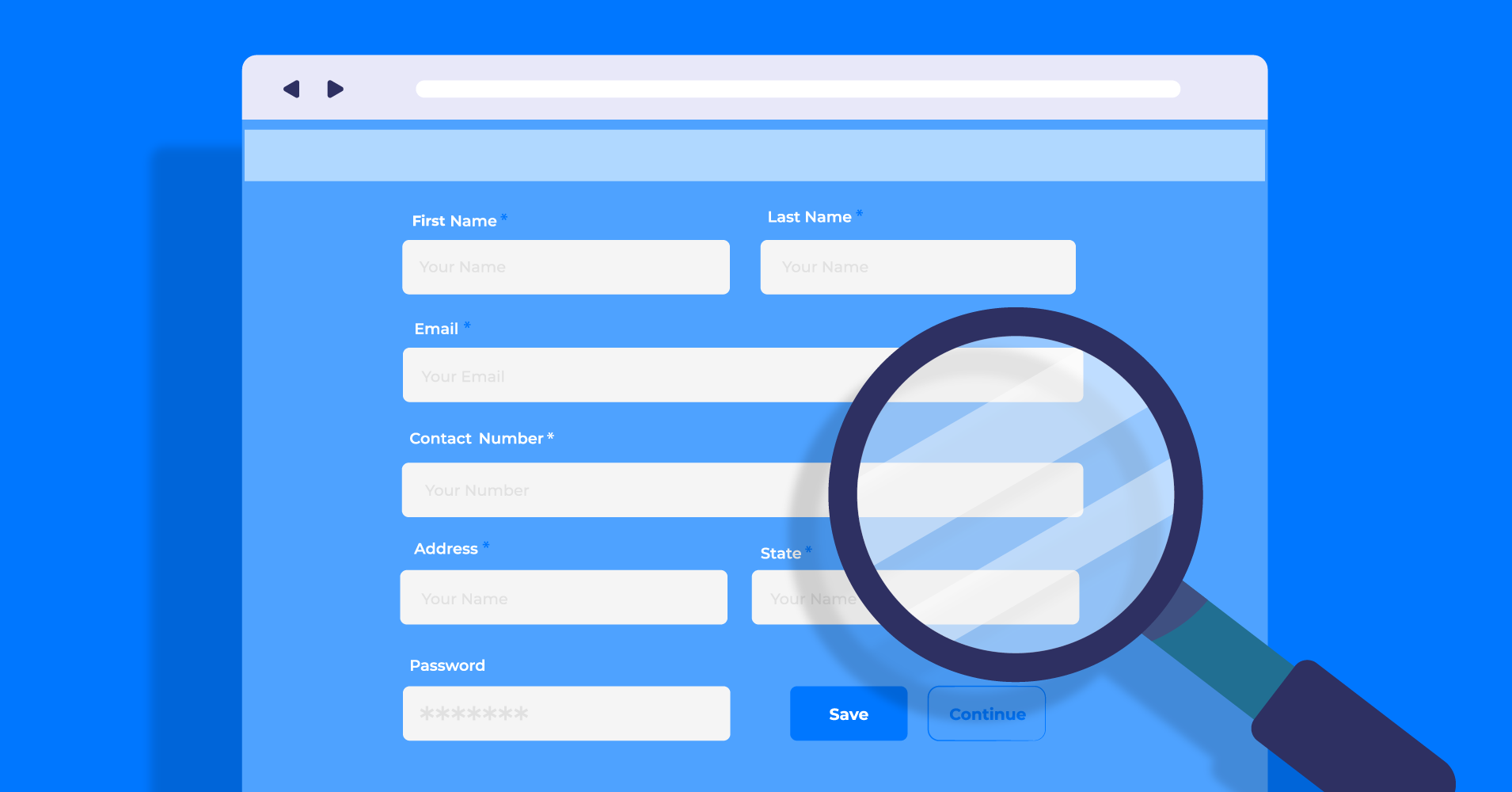 Do you ever walk into the store just to grab a bottle of shampoo, and then get confused by the 17 different varieties of it? This type of incident occurs in many other situations when you have multiple options, and it becomes hard for you to make the right decision.
In such circumstances, we often consider our friends' suggestions. But what is fit for them, is it fit for you too? Sometimes these tips may be misleading. The same happens in the case of choosing a contact form builder.
If you are looking for a form builder, you need to know what to aim for and what fits your website. Most form builders offer similar functionalities. So at first, it may seem like it doesn't matter, but tiny details can make a massive difference in the end.
Therefore, when selecting a contact form builder, you should take into consideration various key factors. Before discussing the facts, let's see the importance of a contact form builder.
Fluent Forms is the most beginner-friendly form builder. Download now and start crafting beautiful forms FREE!!!
Why are contact forms necessary for your online business?
Having a contact form is vital to everyday business functions. Every company, no matter what kind, needs to keep contact details, make pre-order forms, list product inquiries, and deliver information. A robust contact form builder can do all these things easily. What more? Let's see.
Reduce cost and time
Gather accurate data
Access extra capabilities like GPS location, add a signature, etc.
Have access to data tracking
Sustainability
Collecting leads
Collecting payments
Contact form builder plugins offer many other functionalities though they tend to vary from tool to tool. But how do you know which plugin is the best for your business? Well, there are some parameters to identify the best form builder tool.
Things to look for in a contact form builder
Here are the top 10 things you should check out while choosing a new form plugin for your online business.
Easy to use
The first and foremost condition of a form builder is, it must be easy to use. What do we mean by "easy to use"? A contact form builder will have drag and drop options that any beginner can use to create forms. A smart plugin will offer a smooth interface that is understandable by any user. If you ask us for an example of these types of contact form builders, we suggest you try Fluent Forms, Ninja Forms, Form Maker, etc.
No coding needed
If there is even one person in your team with account authority who can't code, you should emphasize this feature. The best option for you will be a form builder like Fluent Forms which allows you to design any form in under 2 minutes with its simple drag and drop feature. You could have zero experience with coding and still smoothly operate this form plugin.
Integrated with other platforms
A contact form does a lot more than just form building. Maybe you have to transfer data from one application to another to enhance your efforts for data management. Nowadays, making payments online, CRM, and email automation are the most common functionalities required for running a business online. So, you need a contact form builder that comes with the maximum number and uses of integrations.
In that case, again, Fluent Forms is a good choice. Because it offers integration with MailChimp, PayPal, Stripe, Razorpay, Mollie, Moosend, ConvertKit, Zapier, CampaignMonitor, Platformly, Trello, Gist, Slack, Drip, and many other valuable platforms to boost your online business to another level.
Ready form templates
Templates are an essential feature for every contact form builder. But you need to look for a form builder that offers you the maximum number of templates with advanced facilities. Besides, choose a plugin that lets you easily convert and design your forms and with full privilege. Fluent Forms gives you more than 65 templates that include conversational forms, payment forms, and so on.
Better customization options
It's necessary to have the option for customizing and modifying the templates to make them match your brand. Look for a contact form builder that lets you adjust the design from ready templates. For instance, if you can modify the "Thank You" message on your form in a way that is easily understandable by your customers, they will be more likely to share their information. Besides, customization is necessary to add or delete any necessary or unnecessary form fields from your contact form, give your form a dynamic look with color variations, and many other options.
Mobile-friendly experience
Nowadays, people around the globe are spending a significant portion of their day on their mobile screens. From grocery shopping to wedding shopping, almost all the decisions are taken by people by glancing at their mobile screens because the information is handy there. So, while choosing a contact form builder, you must make sure that the plugin is mobile-friendly. Your form builder needs to give the option to make forms adaptable to all screen sizes.
Secure online forms
One of the most crucial features of a form builder is ensuring security and safety. You have to find a contact form builder that supports encryption technology like CAPTCHA, reCAPTCHA, SSL, and has malware and virus protection. Currently, GDPR is a great concern among people. People are aware of data protection because of the unusual data breach occurrence. So you have to make sure that your WordPress form builder plugin is providing this facility too. Again Fluent Forms is the best choice for this.
Better customer support
You can pick only the best plugins for your WordPress website, but at times you might still face a glitch. Not to mention even the smartest people can need help with setting up a WordPress plugin. In that case, you have to provide better customer support. So, make sure that the form builder you are choosing has 24/7 customer support for any query. They will offer guidance to users when it is needed.
Conditional logic
Conditional logic is a crucial function that responds according to users' particular actions. This type of field is helpful when you want to collect some customized information from people. If users do not trigger the defined activities, these fields will not come into action. It's a great way of making your forms neat and effective.
Analytics for submitted data
A quality analytics dashboard can help you collect and organize the responses to identify the depth of the analysis you receive. It also helps you understand the possible issues in your forms and gives you intuition into how users connect with your forms.
Extra tips
If you are selecting between multiple form builders with all the functions above, look at these additional features that can help you make the right decision.
Check out the pricing: Pricing always matters. It's not about finding the cheapest one, but about looking for the one that gives you the best value for its price. Cross-check the features and pricing of the plugins to get the best one.
Reviews: While purchasing your contact form builder consider the reviews from people. Select the tool that has good, balanced, and realistic reviews. It will give you a picture of what you can expect and what other customers got from this plugin. Reviews are the best indicator of how professional a business is and its product quality.
Who's behind the product: Don't choose a company that just got into the market. Instead, find out a business that's been on the market for multiple years so that you can find out how legitimate they are and how good its product is.
Bottom line
Now, are you ready to design the best contact forms for your WordPress website and take your business to the next level? Fluent Forms offers the complete solution for your website. Putting together a bunch of powerful features, Fluent Forms has all the competencies mentioned above.
If you have any queries about this article, let us know in the comment section below. You can also follow us on Facebook, Twitter, Instagram, and YouTube to get more information about us.