User Registration vs Fluent Forms: Which One is Better for Your Business?
Prema Anjum
. October 14, 2021
. 10 minutes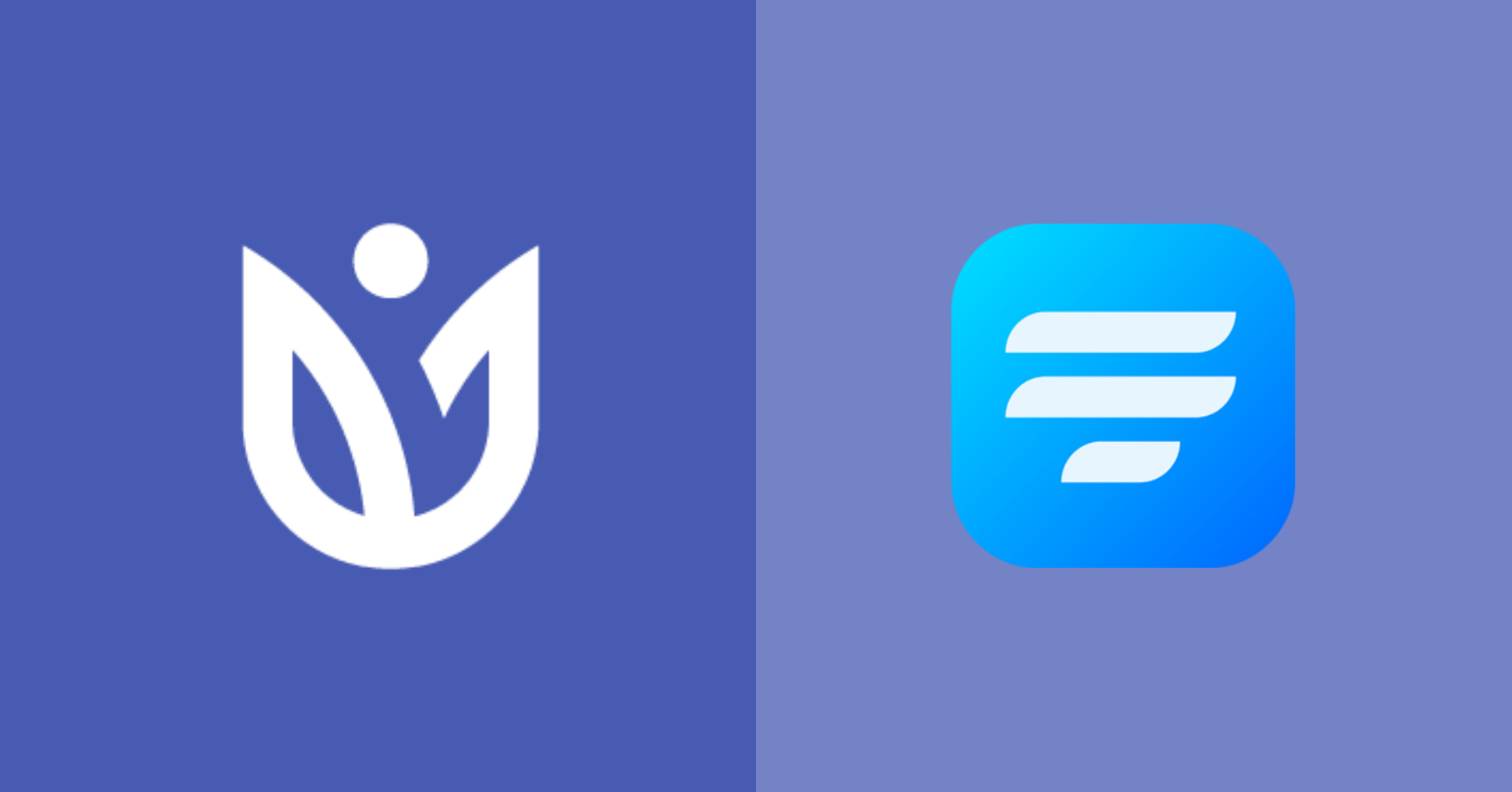 Whatever you do, if you maintain a website, you need contact forms. However, choosing a WordPress form builder tool that will help you make perfect forms for your website is very confusing. Keeping this in mind, we've put together a comparative study between two market-renowned form builders, User Registration vs Fluent Forms. If you are thinking about purchasing any of these plugins, then you must read this comparison blog.
Before moving into the User Registration vs Fluent Forms in-depth discussion, let's get some facts straight about these plugins to understand the subject matter.
User Registration can help you to create user registration forms, login forms, user profile forms for your website.
Fluent Forms is a reliable solution for collecting orders with a payment option, increasing subscribers, user registration, and evaluating ratings.
Now let's see some detailed information about the tools.
Fluent Forms is the most beginner-friendly form builder. Download now and start crafting beautiful forms FREE!!!
Fluent Forms
Fluent Forms is one of the fastest WordPress form builders with tons of unique features to improve your business. With the plugin, you can create any contact form, survey form, order form, quizzes, polls, and then some. Besides, there're a whole lot of advanced features that can be easily accessed from your WordPress dashboard.
Moreover, Fluent Forms is one of the most lightweight form builders in WordPress that can help beginners to make any contact form within a minute. The pre-built form templates of the plugin made it a hassle-free process for the users. On top of that, Fluent Forms comes with essential features, such as form restriction, spam protection, drag and drop, conditional logic, calculation, etc.
Even the tool's free version covers a wide range of functionalities that many other plugins hide behind paywalls. All of these have made Fluent Forms very popular among users.
Where is Fluent Forms better?
Fluent Forms isn't just a simple form builder tool. It's a complete package for online business owners. From building an email list to accepting payments, the plugin covers all the advanced options to expand your business.
User Registration
User Registration is one of the best drag and drops registration form builder plugins made by WPEverest that lets you design any custom registration form for your WordPress site. This is also a lightweight form builder tool that helps you create a user profile account for your website.
Moreover, you'll get some customization options for each field to make different forms as per your need. You can use the premium add-ons to make more extendible ones and give extra functionalities to them.
Where User Registration is better?
People love User Registration because of its user-friendly interface. Any beginner can make amazing user registration forms within a couple of minutes. You can restrict user access to your website with the plugin. Besides, it exports users' information in CSV files, sends email notifications, and supports Google reCaptcha.
Now that we know about both plugins let's move on to our focusing point: a head-to-head comparison of the tools.
User Registration vs Fluent Forms: An honest comparison
Both of these plugins are phenomenal in their ways of form creation. However, you should keep an eye on the differences before choosing the right one for you. We'll try our best to make this a worthy comparison of Fluent Forms vs User Registration.
Getting started
Let's have a quick intro on how to get started with these fantastic products.
The installation process for both of the plugins is the same. Just go to your WordPress dashboard, and install them from the plugins section, and activate. For advanced features of the tools, you can easily upgrade them to pro.
Fluent Forms and User Registration are pure WordPress products, so you don't need to sign up on another website to make the plugins work.
However, once you have activated both tools, you can create various forms with the form builders.
So, in the case of getting started with the plugins, it's a win-win situation with both of them.
Form building experience
You can make a registration form with the User Registration plugin. But what about the advanced forms with advanced fields? Such as donation collection, dynamic calculation, conditional logic, conversational forms, and so on. They don't form-building even provide any pre-built templates to start with. User Registration just comes up with some basic input fields, and most of them are locked in the pro version. This means you can't create a variety of forms with the plugin. Now, let's see the editor of the tool.
As you can see, the basic fields like invitation code, section title, select, multi-select, time picker, and HTML are locked into the pro version. Some useful features of the tool are also set up as premium add-ons. The email field and user password field are added to the form by default. They call it in-built login. But you can't replace or delete these two sections if needed, which is a bad user experience. Besides, the plugin doesn't provide the field selection option just by one click. You have to drag and drop the fields every time to place them in order.
On the other hand, Fluent Forms lets you add as many as you want from their 45+ input fields. And it's amazing that features like radio, checkbox, multiple-choice, time and date, website URL, custom HTML, conditional logic, GDPR agreement, custom submit button, one to six column containers are open to the free version users too. It also comes with some 70+ pre-built templates for your convenience. You can either drag and drop the form fields or click to put them in place. All of these features of Fluent Forms make a unique form-building experience for its free version users.
In the end, we can say that in terms of form-building experience, Fluent Forms took the cup.
Features
There is a massive difference between User Registration vs Fluent Forms in terms of features. Fluent Forms is one of the magnificent plugins in WordPress that lets you explore more than just creating contact forms. On the other hand, User Registration only gives you the facilities for making a User Registration form and collecting user data.
However, let's see some of the best features you are going to get with User Registration.
Drag and drop
Email notifications
User profile account
Inbuilt login form
Radio field
Checkbox field
User bio
Sure, they say that they provide unlimited form fields, at a glance, and you might think that you will get different types of form fields. But let's clear up the misconception. The actual meaning of this line is that you can add as many fields as you want on your form.
Moreover, suppose you want to give your form a refined look and provide sophisticated facilities like multi-step form, content restriction, shortcode support, spam protection, conditional logic, smart tags, translation, GDPR compliance, upload profile image, frontend listing, multiple columns to your users. In that case, you have to buy the pro-addons packages every time. If you're using the free version, you can't even access the form field editor section.
Now, let's see why Fluent Forms is considered a complete solution for the WordPress website.
70+ pre-built templates
Ready input fields
Drag and drop editor
Multi-step forms
Conditional logic
Form scheduling
Email notification
Multi-step forms
Form alignment
Multiple choice
Custom HTML
Spam protection
Global styler
Custom CSS and JS
Export data
All of these functionalities are available in the free version of the plugin. Once you update to the pro version, you'll get tons of more features, such as form step, partial form entries, file and image upload, survey, polls, and quizzes, conversational forms, repeat field, signature field, post creation, user registration, payment fields, and many more.
So, who do you think is the winner between User Registration vs Fluent Forms here? We'd only say that as you're getting the whole package in one plugin, why bother wasting big bucks for only one function?
Advanced features
Fluent Forms comes with so many advanced features, like the signature add-on, post submission, and PDF submission. You can make your registration form more dynamic with its advanced fields, such as radio field, checkbox field, range slider field, net promoter score, and many more. Using the tool will let you add the payment option for your online store, as it is integrated with Stripe, PayPal, RazorPay, Mollie, and Paystack.
But User Registration is only a Registration plugin with some limited features. Neither you will get so many advanced features or payment option fields for your contact form. So, Fluent Forms again won the battle.
Third-party integrations
User Registration provides very few third-party integrations to its users, and all of them are for paid users. They have Zapier, MailerLite, Stripe, PayPal, Mailchimp, Woocommerce, Social Connect, LeranDash, Geolocation, etc., and all of them are pro-add-ons.
On the other side, Fluent Forms comes with tons of marketing and other powerful integrations. You don't need to pay for popular tools like MailChimp, Slack, Mautic, FluentCRM, WPSocialNinja, and FluentSupport.
PayPal, Stripe, Platformly, Hubspot, Twilio, Drip, Trello, Telegram, Aweber, ActiveCampaign, ConvertKit, Getresponse, Constant Contact, Campaign Monitor, MailerLite, SendFox, Moosend, SendinBlue, Gist are available in the pro version of the tool. Furthermore, you can connect over 3000+ applications if you use Fluent Forms Zapier integration.
In terms of third-party integration, between User Registration vs Fluent Forms, Fluent Forms easily takes the crown.
Support
User Registration comes with two types of support systems on their website. One is for free users, and the other one is for its pro-add-ons users. Besides, they have a nice and clear documentation center on their website.
Fluent Forms gives continuous support for both free and premium plugins. You can check out our doc to find out the details about features. In addition, you can join our Facebook community to get help from our support engineers, developers, and customers. We have different social channels, Twitter, Instagram, Facebook, YouTube, to provide you with the best guidance about our product.
So, in the case of support of User Regsitration vs Fluent Forms, the second one won again.
Price
User Registration has three different types of pricing plans. They are named personal, plus, and professional and will cost you $69, $149, and $299 yearly plans. For lifetime deals, you have to pay $299, $499, $899 for these three plans.
Fluent Forms has a very convenient pricing plan for its users. They are divided into annual and lifetime periods. For annual plans, you need to pay $59, $129, and $199 for a single site license, agency site license, and unlimited sites license respectively. Lifetime deals will cost you $299, $499, $899 for the same license system as annual plans.
However, right now you can get a flat 20% off on any plan to pinch the pennies.
Here, between the pricing policy of User Registration vs Fluent Forms, the second one holds the first position once more.
The decision is yours
Let's find out the key takeaways from User Registration vs Fluent Forms. The User Registration plugin could be a brilliant option when you want to focus solely on user registration.
In terms of scaling business, you'll need a robust solution like Fluent Forms. This comparison shows where User Registration falls; Fluent Forms keeps on shining in every aspect.
There're a lot of things to consider before choosing a good tool for WordPress. Such as
Smooth interface
Pre-built form templates
Important integrations
Amazing support
Essential input fields
Reasonable price
If one of these form builders covers the facilities mentioned above, you can rest assured that you can design functional, proper forms with zero hassle. So, User Registration vs Fluent Forms, have you decided which plugin you'd go for? Let us know in the comment section below!
---
Prema Anjum
Hello, This is Prema. I work as a digital marketer for Fluent Forms at WPManageNinja. When I am not playing with words, I go to explore nature.