Skyrocket Your Business with WordPress Subscription Payment
Prema Anjum
. August 12, 2022
. 11 minutes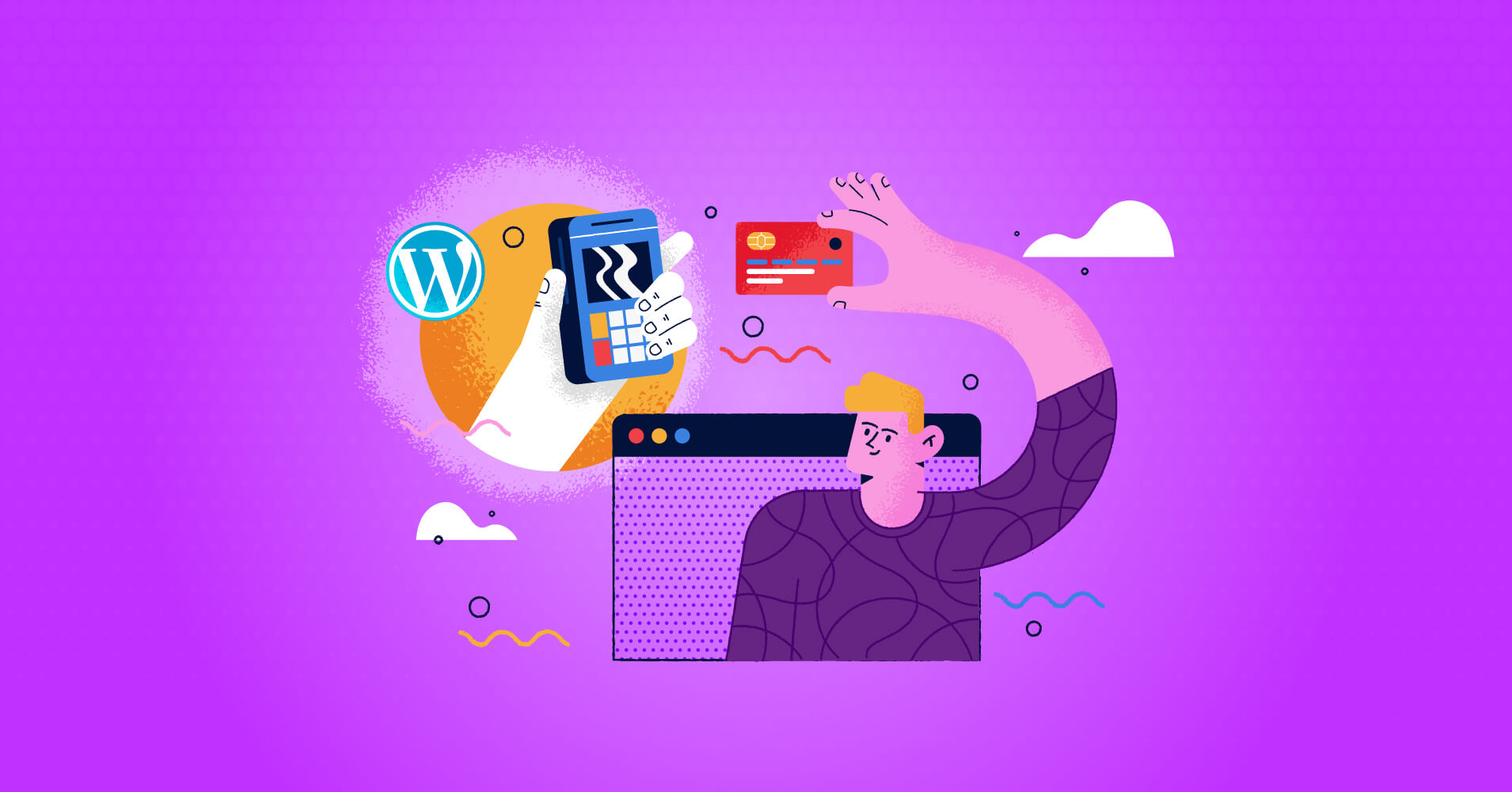 Do you want to accept subscription payments on your WordPress website?
Subscription or recurring payments helps you to collect payments from your customers at a specific set of time interval, such as weekly, monthly, quarterly, or annually.
WordPress subscription payment also lets you scale up sales or donations. You can predict the income without spending much time on cash flow charts.
So, this article will show you how to accept subscription payments in WordPress in five easy steps. But first, let's check out the benefits of accepting recurring payments in WordPress.
Fluent Forms is the most beginner-friendly form builder. Download now and start crafting beautiful forms FREE!!!
Why should you accept recurring payments?
Nowadays, recurring payments is a well-known name in the online world. If you can convince your clients to pay monthly instead of one-time payments, it's easy to scale your business to make a comfortable, successful, low-stress business. Why would you offer WordPress recurring payments to your customers? Let's check out.
Since the process is automated, checking credit cards, cheques, or making invoices is no hassle. Besides, there's a fewer chance of late payments. So, you don't have to do any extra work to manage.
No chance of information duplication or circulation. As a result, the client's data stays safe and secure.
Besides, as customers or donors has to go up in an interia process, clients won't leave your products. Because they don't have to make a decision or buy every month. Consequently, it builds strong relationships among buyers and owners.
The value of ARR (Annual Recurring Revenue) increased because of a proper operational planning, understanding customers needs and wants, and helps to promote cross-selling and up-selling. ARR plans get better outputs than one-time payments.
Predictable cash flow.
Save money and other valuable resources.
Keeping these things in mind, let's check out how WordPress can help you collect subscription payments every time.
Why use WordPress recurring payments?
There are many benefits of using WordPress for collecting subscription payments on your website. WordPress is far easier to manage than other platforms like SAAS, Wix, domain.com, Web.com, etc.
Besides, the current percentage of WordPress hosting websites is 37% of all websites and 60% of content management systems (CMS). Furthermore, WordPress comes with many tools to make your website building easier. Form builders are one of them.
With a WordPress form plugin, you can customize any subscription forms that can automate the whole payment process for you. Moreover, a perfect form builder can also set up email reminders to boost the customer experience. Some other benefits of using the WordPress subscription payment system are:
Easy to use
Stores data safely
Flexible features
Understable UI and UX design
Remove manual tasks
Gather relevant information
That being said, let's look at how to accept recurring payments in WordPress. For this, we are using Fluent Forms. Why this plugin? Let's check out that too!
Fluent Forms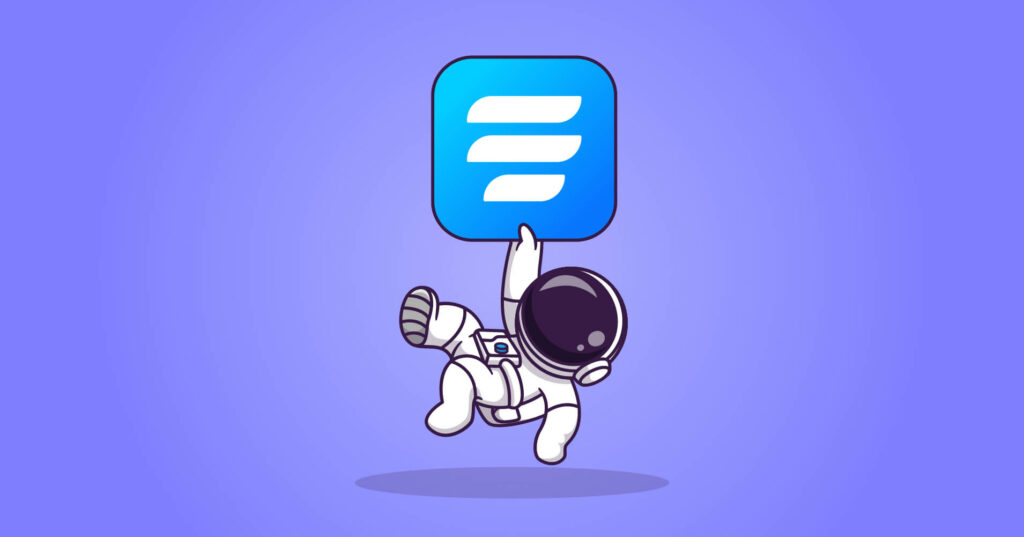 Fluent Forms is one of the most powerful form builders in WordPress. It's a robust yet lightweight tool in the WordPress platform. The drag-and-drop feature of the plugin permits any user to craft any form within a couple of minutes. Some noticeable features of Fluent Forms are:
70+ pre-built templates
45+ input fields
Quiz module
25+ advanced fields
Global styler
40+ third-party integrations
PDF submission
Fluent Forms provides payment options to collect any payments effortlessly with
Stripe
PayPal
RazorPay
Mollie
Paystack
Offline payment
Collecting WordPress subscript payment is far easier with Fluent Forms, allowing Stripe and PayPal to collect your recurring payments.
In addition, Fluent Forms is integrated with Convertkit, ActiveCampaign, Drip, ConstantContact, Moosend, iContact, Twilio, Click send, Sendfox, ZohoCRM, Sendinblue, Platformly, Pipedrive, MailerLite, Gist, CleverReach, Salesforce, Airtable, OnePageCRM, Automizy, Salesforce, Slack, Discord, and more third-party tools to make your business tasks smoother.
So, without further ado, let's see how to create a WordPress subscription form with Fluent Forms.
How to set up subscription payments in WordPress
We follow these five easy steps to make a subscription form in WordPress.
Create a payment form with Fluent Forms
Configure payment fields
Connect your payment module with Fluent Forms
Configure form settings
Publish your form
Let's discuss the steps in detail for better understanding.
Step-1: Create a subscription payment form with Fluent Forms
Go to your WordPress dashboard, and move on to Fluent Forms pro. Then click on the Add a New Form button.
Now, you can choose from the form templates as we have more than 70+ pre-built templates or build one from scratch. We are going for the second one.
As we are making a WordPress subscription payment form, it means we already have subscribers. For example, we are creating a payment form for Amazon Prime subscription. So, we're naming our form "Amazon Prime Subscription Payment." Just click on the top left corner of the form, where you'll see the Blank Form option.
Now, let's drag and drop or add the necessary fields, such as name, phone, and email. You can edit the fields by clicking on the edit icon of the respective field. For instance, we're removing the Last Name section from the name field, as we don't need any.
And marking the email field as required because we don't want our client to lose any update on the process.
Now, let's collect the product information first. Besides, we want to showcase these processes step by step, so let's add the Form Step field from the advanced fields section here.
Let's name the first step as general information where the name, email, and phone number fields were added, the second step as product information, and the third step as payment information. You need to know that if you want to show three form steps, you've to add two Form Step fields on the form. Because one Form Step field will allow you to display your form in two steps.
On the product page, let's add a checkbox field first. Here we're asking about the package that the client is using.

Then, let's add a Radio Field to ask if the client is a weekly, monthly, or yearly user. One thing to be noted is that the radio field comes in two default options; we've added one more section from the input customization for convenience.
Step-2: Configure payment fields
In this section, we want to collect the payment details of our clients. So, let's move on to the Payment Fields in the input fields section. But first, let's add a Three Column Container from the Containers section and add the fields on the final step of the form, which is Payment Information.
Now, add the Subscription Payment field on each container from the Payment Fields. Why? You'll know that shortly.
Click on the input customization section of the first subscription field. Here, let's set the element label as "weekly," the plan name as "weekly streaming price," price 10, billing interval "weekly," etc. You can also enable the user input amount button for any special client. In that case, you've to set a minimum and maximum value. We're setting the minimum value of 4 and the default value of 10.
Moreover, you can set the signup fee and trial days section if you need. For now, we're skipping it, as it's a subscription payment form, not a subscription form. Lastly, set the total billing times. We're leaving that too, as we want to collect the bill for unlimited times.
Now, let's move on to the Advanced Options of that field and set a conditional logic here. We want to trigger this field when a client selects the weekly option on the last question about the bundle.
Let's do the same for other subscription fields, such as monthly and yearly. Just the pricing would be changed for different time intervals. Here is the final look of this section.
One more thing, we kept the same price for all the packages. You can similarly use the different pricing policies in the conditional logic field if you want.
Now, let's add the Payment Method Field to ask which payment method users like to use to pay the bill.
That's all! Making a WordPress subscription form with Fluent Forms is done. Let's have a preview of the form.
Now, if you want to customize your form with Fluent Forms' global styler, select a form template or go for the Custom (Advanced Customization) option to give your form a look the way you want it to be on the right side corner from the preview & design page. We are choosing the Bootstrap Style.
In the Custom (Advanced Customization) template, you can customize the label style, input text area, placeholder, radio & checkbox style, submit button style, etc., as you want.
Moreover, in the Misc section, you can select the form background color, form margin, form padding, asterisk style, inline error message style, and after-submit success button style.
Don't forget to click on the Save Settings button when all the settings are done.
That's it! Now, let's see how to select and add the payment modules for this form.
Step-3: Connect your payment module with Fluent Forms
Go to the Global Settings from the Fluent Forms pro dashboard. Then click on Payment Settings on the left sidebar of the tab. Here select any payment module to connect with Fluent Forms. For example, we are showing the Stripe connection here. To connect to Stripe, you must get the publishable and secret keys from your Stripe account. For testing purposes, you have copied the test keys from Stripe and copied them here on the Fluent Forms dashboard. Click on the Save Settings button when done.
Furthermore, you must set up the Stripe Webhook URL for recurring payments. For this process, you can check out our documentation on how to set up Stripe IPN with Fluent Forms.
Lastly, do one more setup before using your WordPress subscription payment form. Move on to the General Settings on the Payment Settings. Here, you can give some general information about the form on the general part and set a currency for your form.
In the last part, which is about Pages & Subscription Management, select the Payment Management Page and Payment Receipt Page by using specific shortcodes and enable the Subscription Management option. For more details, check out our documentation on how to set up Payment Management settings. Save the settings when done.
So, we're also done with the payment settings. Now let's check out the form settings options of Fluent Forms.
Step-4: Configure form settings
Basically, the settings part is all about the form settings, such as form confirmation type, the confirmation message to show, double-option, form layout, form scheduling, advanced form validation, email notifications, other confirmations, landing page, custom CSS/JS, Marketing & CRM integrations, etc.
If you go to the Form Settings option from the left sidebar of the settings & integrations section, you can set the confirmation message, form layout, schedule your form, etc. We're not changing anything because we want to keep it as it is.
On the email notifications part, you can customize the email you want to send to your user after they submit a form.
Suppose you scroll down to the Marketing & CRM integrations part. In that case, you can integrate 40+ available Fluent Forms tools to fulfill your form's marketing, automation, or communication purpose. For demonstration purposes, we want to gradually offer them other Amazon products for the clients of this form. So, we are integrating ActiveCampaign with Fluent Forms.
Step-5: Publish your form
Publishing any forms with Fluent Forms is so sleek and smooth. For instance, if you want to show your form on a dedicated page, just go to the pages section from the WordPress dashboard, and click on the Add New button.
Then add the Fluent Forms' Gutenberg block by clicking on the plus (+) icon. Yes, you read it right. Fluent Forms has a dedicated Gutenberg block to design anything without coding or add-ons.
Now select the form and publish it on your website.
Follow a similar process to publish the form in any blog post.
There is another way to publish the form. You can just copy the form's shortcode and paste it anywhere on your website. It can be a blog post or page.
It's a fun game, isn't it? You can make any contact form without any coding knowledge with Fluent Forms.
Final Words
Making any form with Fluent Forms is as easy as pie. On top of that, you'll have many fields and integrations to make your form fluent and arrange your data smoothly. More so, Fluent Forms is the user-friendly form builder in which 200K+ people keep their faith.
Follow us on Facebook, Twitter, Instagram, and YouTube for more tutorials like this.
---
Prema Anjum
Hello, This is Prema. I work as a digital marketer for Fluent Forms at WPManageNinja. When I am not playing with words, I go to explore nature.
I am missing information about how the frequent issue of expiring credit cards is taken care of. In my opinion as a user there is no automated solution (or I can not find it). I find it dissapointing that nowhere in the manual there is any mentioning of this or any plan for the future how to organise automation for this.

Currently, Fluent Forms is not handling this issue. If your card is expired, then the subscription will also expire. We kept this in our feature request list. Hopefully, we'll check out this in our next release.